It is a struggle to find things to be thankful for right now.
This has been a crazy time and the world is a complete mess. It is really easy to get discouraged, be stressed out, and want to burrito-style roll yourself up in a blanket and not emerge until 2021. We get it.
Amongst the tears, significant loss in website traffic and the fear for everyone's future and well-being, I reached out to some of our favorite travel bloggers to get their take on what they are thankful for during this difficult time. Because even during a crisis, we do have so many things to be grateful for.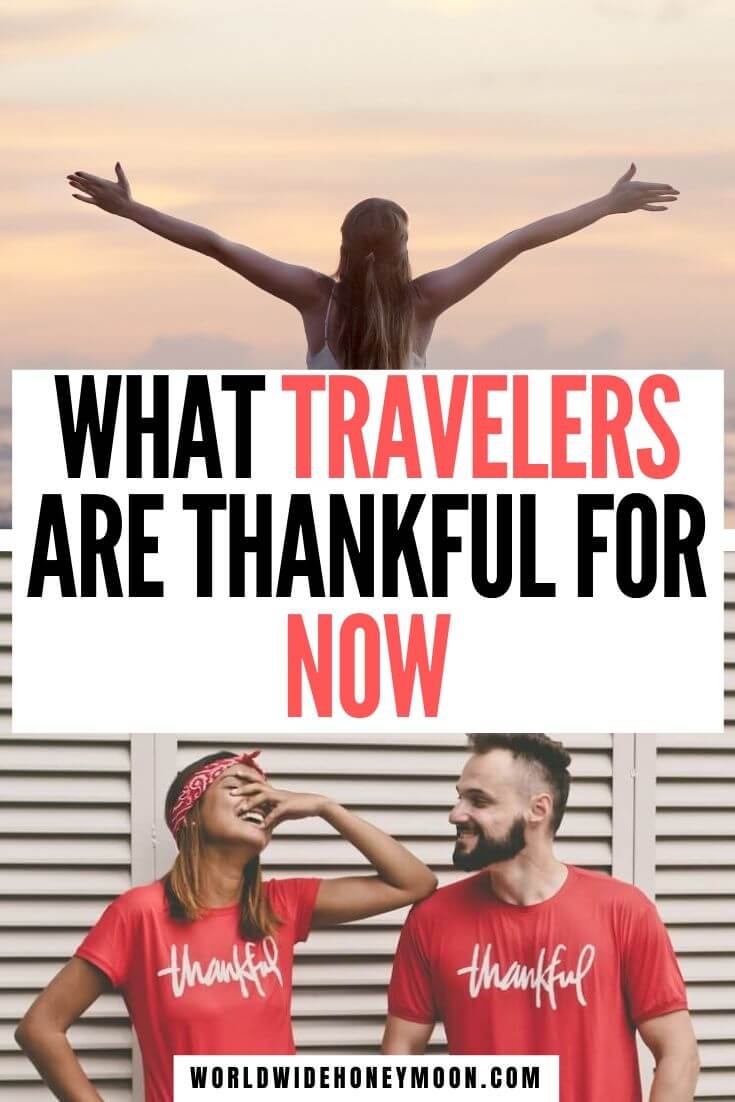 Top Things to Be Thankful For
Without further ado, let's spread some positivity and be thankful for what we have!
1. Having Safe Places Outside Away From Others
Although I miss traveling so much, I have a lot to be grateful for right now. I was able to avoid getting stuck abroad, and am now isolated in my hometown in Newfoundland, Canada. I grew up in a house in the woods which was annoying while I was in high school but now is a blessing. It means I can easily go outside for walks every day, without having to worry about seeing other people. I am extremely grateful to be so close to nature, which does wonders for my mental health.
From Lora at Explore With Lora.
2. Having Time to Indulge in Well-Written Articles
We live through chaotic times in which we need some anchors to keep us sane and positive. One of the remedies that work for me and that I am really thankful for is to delve into well-written and thoroughly researched journalistic articles on printed paper. I am talking about the likes of The New Yorker or The Atlantic. The haptic experience of holding a magazine and reclining comfortably into your favorite reading chair (perhaps with a soothing tea or well-brewed coffee) and reading an in-depth story carefully crafted by great writers and researchers is truly beautiful.
I get to know aspects of the world that are unknown to me and I am able to mentally partake in an experience that is new and surprising. This gives me moments of escapist joy and bliss. Try it yourself and lose yourself in the realm of great writing and research!
From Emer and Nils at Let's Go Ireland.
3. Going on Walks With The Pup
One of the things I'm most thankful for while sitting in complete solitary in Spain is that I have my dog, Ayla. Not only is she the best company during long days at home, but she is the only reason I'm allowed out of my property. Of course, I'm allowed to go to the shop to buy essential groceries, but other than that, no one is allowed on the streets.
Having a dog, allows me to walk small walks from the house, like 100-200 meters from my front door. Not much, but having a green space outside, it makes it so much easier to go out and play with her. While she runs after her ball, I run after her. It's not allowed to go out to run. So, I really appreciate those moments when I can get out some energy and have fun with her.
From Linn at Brainy Backpackers.
4. No Travel Means More Time to Work on the Website
I had always wished to get some extra time to upgrade my travel blog, my logo and some old posts that needed some sprucing up. However, when it came to actual execution, I always preferred traveling over working on my blog. Being stuck at home in India for 21 days has forced me to stop making excuses and actually start working on the things that were on my wish list.
It is tough being inside all day but the satisfaction that you get when you tick something off your to-do list is worth it. I am also using this opportunity to support a local freelancer by working with them for my logo. I hope that my website and I will be refreshed, upgraded, and raring to go once this ends.
From Khushboo at Munni of All Trades.
5. Honestly, the Internet
I'm thankful for the internet for a variety of reasons. Firstly, it allows us to stay connected with family and friends near and far through social networks, video calls, email, and group messages.
Secondly, the internet makes it more accessible to learn a range of topics from how to build a capsule wardrobe to travel hacking. Thirdly, the internet created new jobs and allowed people to work remotely.
Lastly, it has changed the way we buy goods and services. It is possible to shop 24/7 and compare products and services easily. The internet has changed our lives in so many ways.
From Clara at Petite Capsule.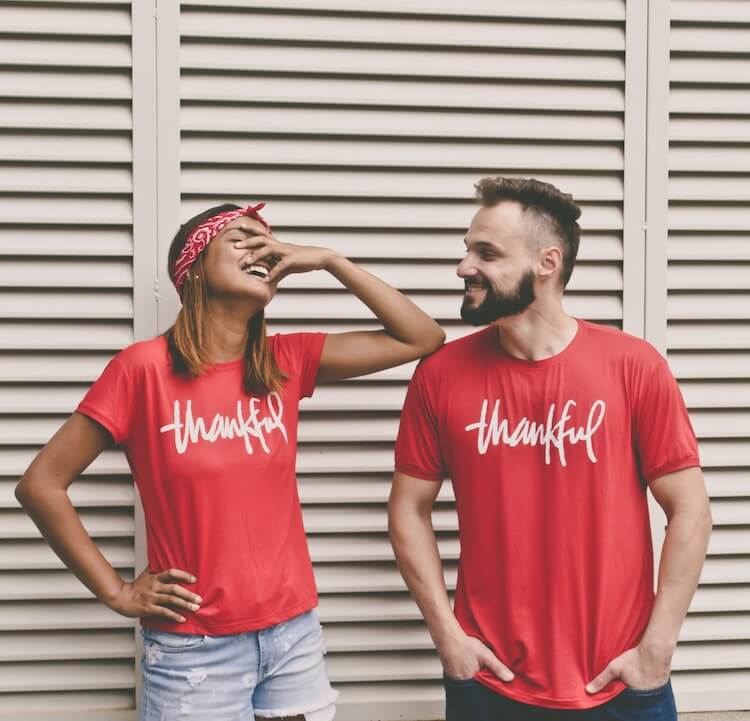 6. The UK's Financial Support Package
I live in the UK and in these unprecedented times, I'm grateful for the government and their extensive financial support package to everyone in the country. They asked the companies to keep their staff and they guarantee up to 80% of their salaries. They also provide help to big and small businesses, bloggers included.
Financial security is very important in those difficult times. Being able to pay my bills, buy food, and purchase necessities while staying safe in the comfort of my house is something that I'm grateful for. I know that other people in the world that are less fortunate.
From Mal at Raw Mal Roams.
7. Having An Emergency Fund
In this crazy time, I'm reminded of how important it is to have an emergency fund. We keep approximately one year's worth of living expenses in cash savings to tide us over for exactly this predicament.
It didn't start off like that, I used to be horrible at saving money and excellent at spending it. To tackle this behemoth task, I broke it down into baby steps – saving $1000, then aiming for $10,000 then a year of living expenses. Although I don't intend to use it, it gives me great comfort to know we can pay our bills and not lose our house.
Our income has dropped dramatically these past few weeks, so the first step is to eliminate all unnecessary expenses and other luxuries, and only then if we need it, will we dip into the emergency fund.
From Emma at Mum's Money.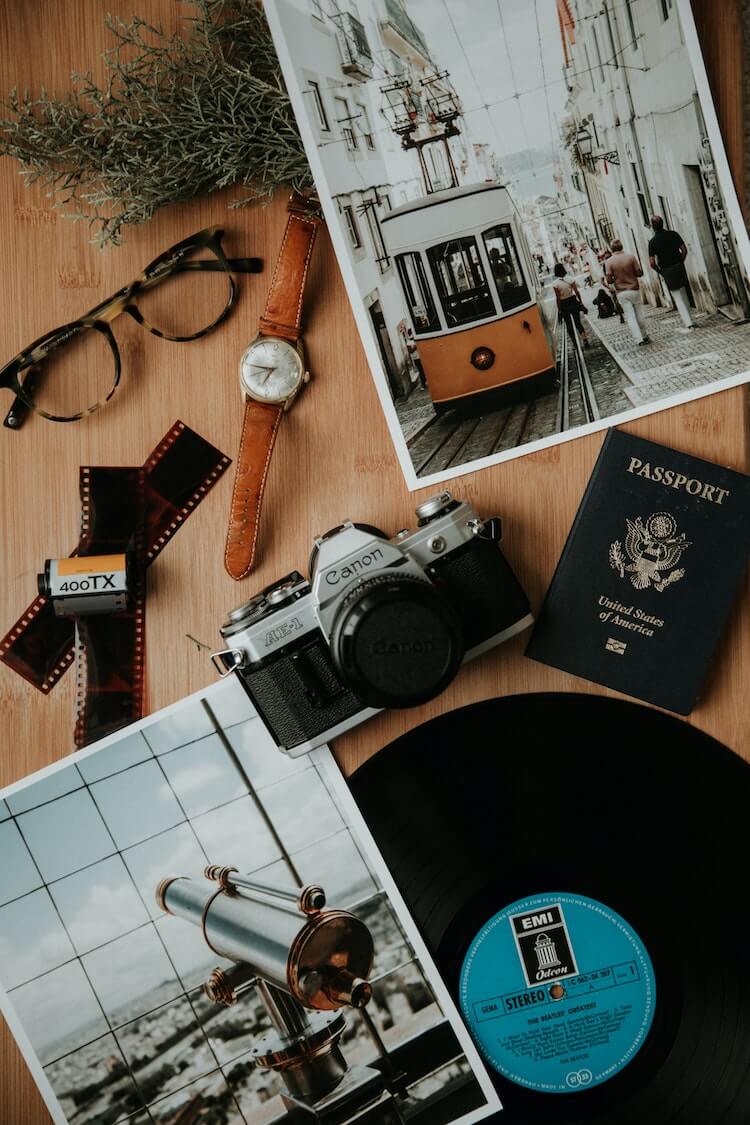 8. Finding So Many Great Resources Online to Entertain Children
During this crisis, we're finding helpers everywhere. Some of these helpers are artists and authors who are giving their time every day to teach and entertain our homebound children. One of my favorite illustrators is Wendy MacNaughton. She's well-known in the San Francisco Bay Area, where I live, for her casually stylish sketches of local characters and scenes.
She's been teaching drawing classes from her home studio each weekday morning through Instagram Live. Well-known and well-loved children's book authors Oliver Jeffers, Mo Willems, and Mac Barnett have also been teaching art or reading their stories to kids online every day. These creatives are supporting parents and giving structure to our homeschool mornings. So thankful for them!
From Jane at Bella Bird Journeys.
9. Easy Connectivity
But getting online isn't always easy or cheap. I have changed how I work and make the best of it. When the crisis finally reached Cuba I returned home not knowing how long this would last and having access to the outside world with ease has made staying in my childhood bedroom much easier. Not only am I able to focus my time on catching up on all the work I never had the time to do, but I am able to reconnect with friends online, including my Cuban friends who know whenever they are able to connect to the internet I'll always be available to talk.
From Ayngelina at Bacon is Magic.
10. Friendly Locals
From Cassie at Cassie the Hag.
11. Reading a Book Is Among the Top Things to be Thankful For Right Now
From Megan at Red Around the World.
12. Time to Rest and Recharge
From Annemarie at Travel on the Brain.
20. Being With Someone During This
It's only sheer luck that my Indonesian boyfriend Agung and I were in New Zealand when we got stuck. We've lived in Indonesia for the past three years, and have been working on our travel blog about Sumatra (our home, and where we met) for 18 months.
This is my first trip home since I left, and Agung's first time outside of Indonesia. We are so very thankful to be together at this time. If we had remained in Indo, visa restrictions would have forced me to leave, and we would have been separated – a hard task for a couple that can barely manage a night apart without hours of video calls!
While we miss the jungle and our home in Sumatra, we feel very fortunate to be together and able to stay with my family during these uncertain times.
21. That I Could Return Safely Home
In the midst of all the chaos going on in the world right now, there are some things to be thankful for. I flew to Croatia at the end of February before the craziness. My plan was to stay there for a month and explore the country.
However, that quickly changed shortly after I arrived. I was anxious and nervous about whether or not I should return to the States. After much consideration, I made the decision to stay put.
I was apprehensive about this decision a little, but I felt as if it was the right thing to do. The situation kept getting worse as the days went on and I was getting more scared. I knew I needed to return home, but the flights were really expensive. A day later, my travel insurance company (SafetyWing) sent their customers an email stating that they can qualify for a political evacuation.
I immediately contacted their customer service and they booked my flights to return home. I am so thankful that they were able to help me return safely back home during this chaotic time.
22. So Thankful For Caregivers
During these confusing and troubling times, I am immensely grateful for the kindness and dedication of residential care home workers. My own father has recently broken his leg and is staying in a residential home until his leg is on the mend. At the moment, he is not able to receive visitors so we are dependent on the kindness of caregivers to look after him. Thankfully the excellent care he is receiving makes this less stressful than it would otherwise be.
23. The Ability to Connect Via Technology
In a day and age where people's lives are constantly intertwined with others, being at home all the time can be quite difficult! The lack of human interaction can lead to feeling down, depressed, lacking motivation, etc. That's why, especially during this time, I am very thankful for technology that allows us to interact digitally.
Programs like Face time, Google Hangouts, social media, etc. give us the ability to see and speak to one another while still maintaining distance. Being able to remain connected will help us all get through this…together!
24. Already Used to Working Together at Home
From Dariece at Goats on the Road.
25. Online Classes
I've been spending a semester immersing myself in the finer details of Audio Storytelling at the SALT Institute in Portland, Maine. All instruction has moved online, so my school is letting us borrow their computers (and Pro Tools license) to be able to continue our work, so my home office just got a major upgrade.
26. All This Extra Time Is One of the Things to be Thankful For
I am thankful for the extra time to do whatever I want (in the house, at least)! I have two options: work towards my goals and feel productive at the end of the day or relax and still feel productive when evening comes. It is such a beautiful feeling to spend your time doing what you desire rather than what is required of you by others.
27. Heightened Appreciation For Past Travels
During all of this chaos, Chris and I have been really reminiscing and appreciating our past travels. 2019 was our biggest travel year yet with adventures in San Diego and a lesser-known California wine region, 10 days in Peru, some time in Paris, and even the most amazing time at the Christmas markets in Europe.
Even though we're currently stuck at home in Cleveland, we've enjoyed talking about our past adventures and dreaming of new adventures to come.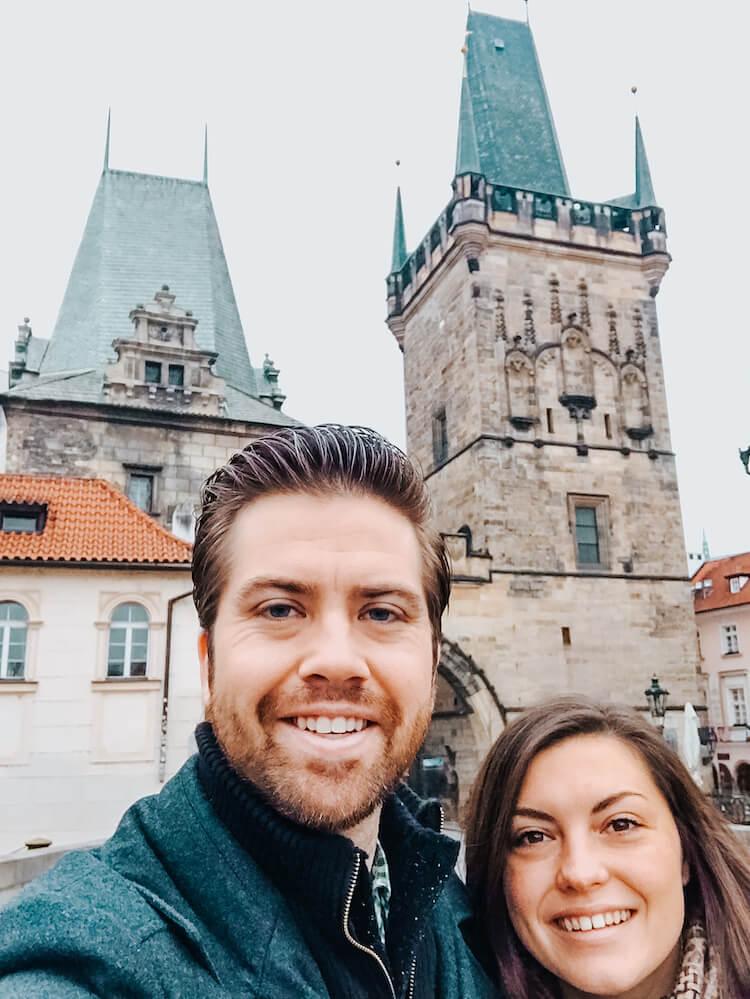 We've canceled so many vacations and are mentally preparing ourselves to continue canceling through the summer. As a super-planner who plans trips years in advance, the anxiety of it all going out the window sucks.
From Kat and Chris at World Wide Honeymoon.
Even so, there is SO much to be thankful for in our lives. We hope this inspires you to write down what you're thankful for and let us know!
Pin it here!