Some posts on this site contain affiliate links, meaning if you book or buy something through one of these links, I may earn a small commission (at no additional cost to you!). Read the full disclosure policy here.
---
It is a struggle to find things to be thankful for right now.
This has been a crazy time and the world is a complete mess. It is really easy to get discouraged, be stressed out, and want to burrito-style roll yourself up in a blanket and not emerge until 2021. We get it.
Amongst the tears, significant loss in website traffic and the fear for everyone's future and well-being, I reached out to some of our favorite travel bloggers to get their take on what they are thankful for during this difficult time. Because even during a crisis, we do have so many things to be grateful for.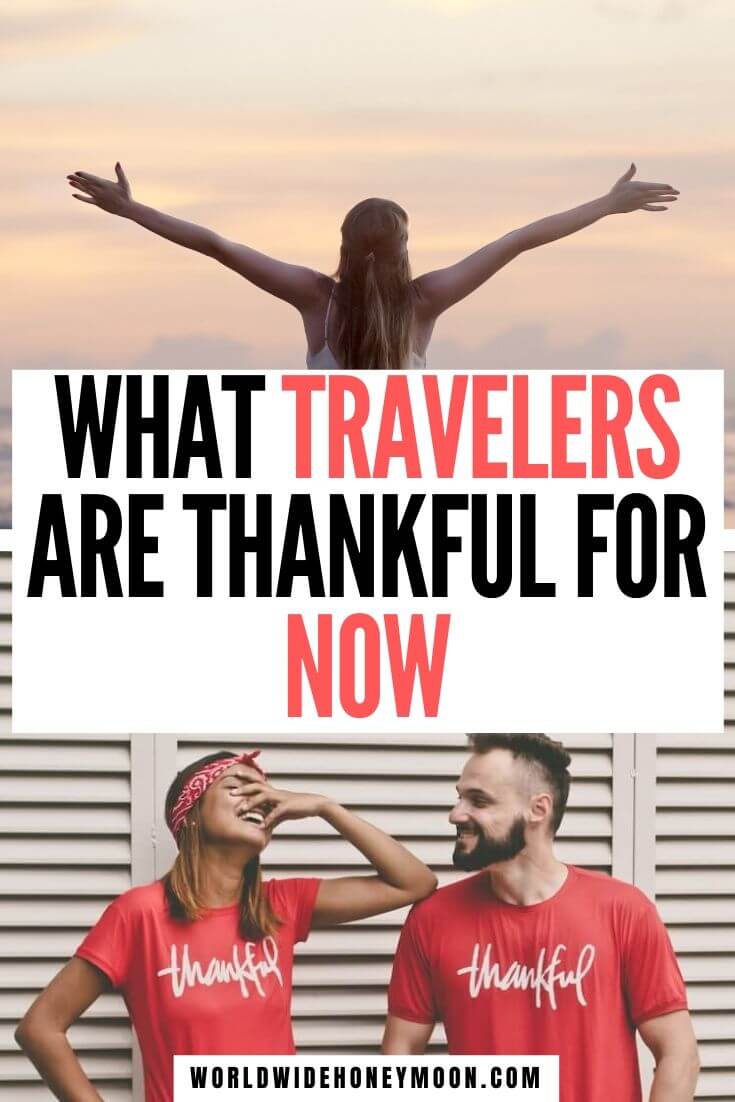 Top Things to Be Thankful For
Without further ado, let's spread some positivity and be thankful for what we have!
1. Having Safe Places Outside Away From Others
Although I miss traveling so much, I have a lot to be grateful for right now. I was able to avoid getting stuck abroad, and am now isolated in my hometown in Newfoundland, Canada. I grew up in a house in the woods which was annoying while I was in high school but now is a blessing. It means I can easily go outside for walks every day, without having to worry about seeing other people. I am extremely grateful to be so close to nature, which does wonders for my mental health.
From Lora at Explore With Lora.
2. Having Time to Indulge in Well-Written Articles
We live through chaotic times in which we need some anchors to keep us sane and positive. One of the remedies that work for me and that I am really thankful for is to delve into well-written and thoroughly researched journalistic articles on printed paper. I am talking about the likes of The New Yorker or The Atlantic. The haptic experience of holding a magazine and reclining comfortably into your favorite reading chair (perhaps with a soothing tea or well-brewed coffee) and reading an in-depth story carefully crafted by great writers and researchers is truly beautiful.
I get to know aspects of the world that are unknown to me and I am able to mentally partake in an experience that is new and surprising. This gives me moments of escapist joy and bliss. Try it yourself and lose yourself in the realm of great writing and research!
From Emer and Nils at Let's Go Ireland.
3. Going on Walks With The Pup
One of the things I'm most thankful for while sitting in complete solitary in Spain is that I have my dog, Ayla. Not only is she the best company during long days at home, but she is the only reason I'm allowed out of my property. Of course, I'm allowed to go to the shop to buy essential groceries, but other than that, no one is allowed on the streets.
Having a dog, allows me to walk small walks from the house, like 100-200 meters from my front door. Not much, but having a green space outside, it makes it so much easier to go out and play with her. While she runs after her ball, I run after her. It's not allowed to go out to run. So, I really appreciate those moments when I can get out some energy and have fun with her.
From Linn at Brainy Backpackers.
4. No Travel Means More Time to Work on the Website
I had always wished to get some extra time to upgrade my travel blog, my logo and some old posts that needed some sprucing up. However, when it came to actual execution, I always preferred traveling over working on my blog. Being stuck at home in India for 21 days has forced me to stop making excuses and actually start working on the things that were on my wish list.
It is tough being inside all day but the satisfaction that you get when you tick something off your to-do list is worth it. I am also using this opportunity to support a local freelancer by working with them for my logo. I hope that my website and I will be refreshed, upgraded, and raring to go once this ends.
From Khushboo at Munni of All Trades.
5. Honestly, the Internet
I'm thankful for the internet for a variety of reasons. Firstly, it allows us to stay connected with family and friends near and far through social networks, video calls, email, and group messages.
Secondly, the internet makes it more accessible to learn a range of topics from how to build a capsule wardrobe to travel hacking. Thirdly, the internet created new jobs and allowed people to work remotely.
Lastly, it has changed the way we buy goods and services. It is possible to shop 24/7 and compare products and services easily. The internet has changed our lives in so many ways.
From Clara at Petite Capsule.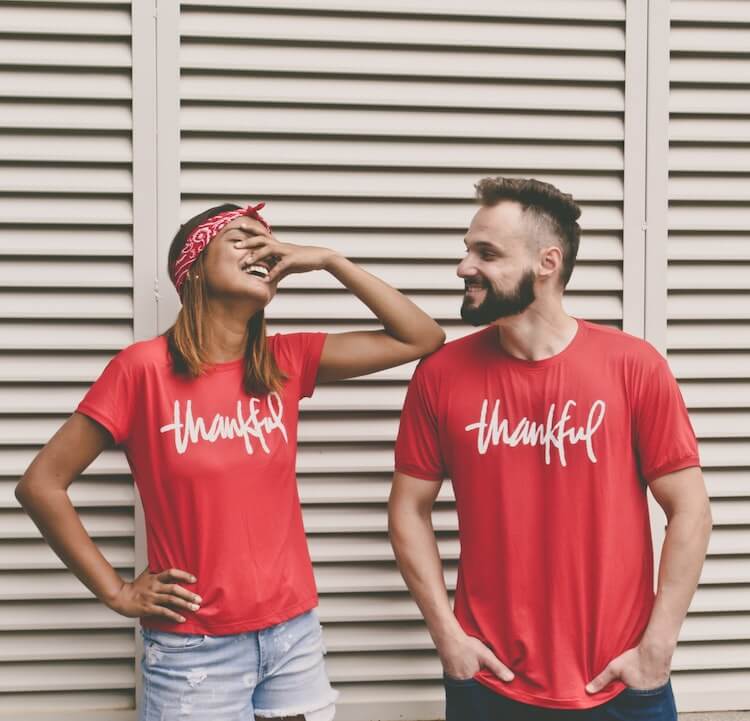 6. The UK's Financial Support Package
I live in the UK and in these unprecedented times, I'm grateful for the government and their extensive financial support package to everyone in the country. They asked the companies to keep their staff and they guarantee up to 80% of their salaries. They also provide help to big and small businesses, bloggers included.
Financial security is very important in those difficult times. Being able to pay my bills, buy food, and purchase necessities while staying safe in the comfort of my house is something that I'm grateful for. I know that other people in the world that are less fortunate.
From Mal at Raw Mal Roams.
7. Having An Emergency Fund
In this crazy time, I'm reminded of how important it is to have an emergency fund. We keep approximately one year's worth of living expenses in cash savings to tide us over for exactly this predicament.
It didn't start off like that, I used to be horrible at saving money and excellent at spending it. To tackle this behemoth task, I broke it down into baby steps – saving $1000, then aiming for $10,000 then a year of living expenses. Although I don't intend to use it, it gives me great comfort to know we can pay our bills and not lose our house.
Our income has dropped dramatically these past few weeks, so the first step is to eliminate all unnecessary expenses and other luxuries, and only then if we need it, will we dip into the emergency fund.
From Emma at Mum's Money.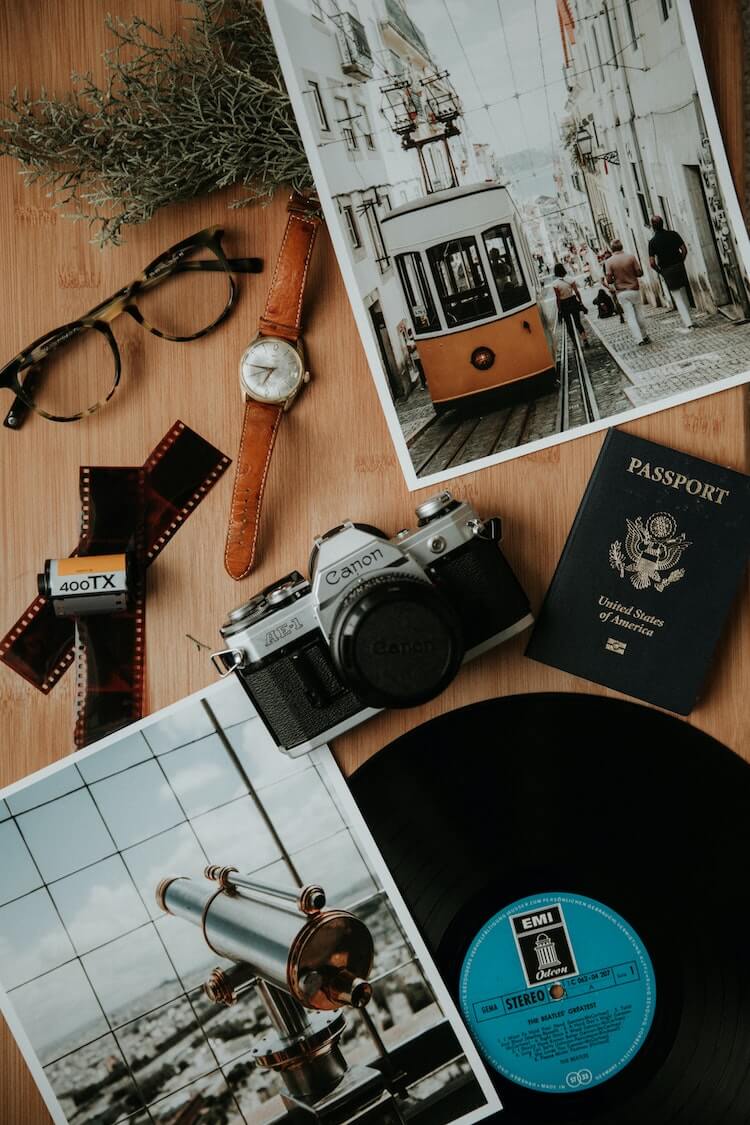 8. Finding So Many Great Resources Online to Entertain Children
During this crisis, we're finding helpers everywhere. Some of these helpers are artists and authors who are giving their time every day to teach and entertain our homebound children. One of my favorite illustrators is Wendy MacNaughton. She's well-known in the San Francisco Bay Area, where I live, for her casually stylish sketches of local characters and scenes.
She's been teaching drawing classes from her home studio each weekday morning through Instagram Live. Well-known and well-loved children's book authors Oliver Jeffers, Mo Willems, and Mac Barnett have also been teaching art or reading their stories to kids online every day. These creatives are supporting parents and giving structure to our homeschool mornings. So thankful for them!
From Jane at Bella Bird Journeys.
9. Easy Connectivity
I am thankful for easy connectivity. Although I'm Canadian, when I'm not traveling, I'm based out of Havana, Cuba. I love my life there, and I have learned so much about the culture there via writing about everything from
Havana restaurants
to incredible UNESCO World Heritage sites.
But getting online isn't always easy or cheap. I have changed how I work and make the best of it. When the crisis finally reached Cuba I returned home not knowing how long this would last and having access to the outside world with ease has made staying in my childhood bedroom much easier. Not only am I able to focus my time on catching up on all the work I never had the time to do, but I am able to reconnect with friends online, including my Cuban friends who know whenever they are able to connect to the internet I'll always be available to talk.
From Ayngelina at Bacon is Magic.
10. Friendly Locals
A week after I arrived in a new country, no more travel was happening. Less than a week after that, we were told we had to
stay home for four weeks
. The job I just got was canceled and I had no place to live. Thankfully, the country I had just arrived in was New Zealand and if there's anything you might have heard about New Zealanders, it's that they're the most friendly and hospitable people around.
In my case, this definitely proved to be true. The Airbnb family has invited me to stay here now and beyond with them during these uncertain times. Due to my precarious financial situation, I'm here on reduced rent and get to enjoy spending time with them and their cute dog. We even cook meals and watch movies together. Despite everything, I feel like I've lucked out. Thank you kiwis!
From Cassie at Cassie the Hag.
11. Reading a Book Is Among the Top Things to be Thankful For Right Now
The thing that I am most thankful for during all of this chaos is books. While I can't actually travel right now, I can
travel through books
whether it's to a different time, a different country, or a different planet. I can temporarily escape everything going on. As an avid reader of pretty much everything all the time, I've even more thankful during this time.
I've even started listening to audiobooks while I work on embroidery or other activities. Some of my favorite books are the
Illuminae File
(YA SciFi series),
the Legendary series
(YA dystopian),
The Muse
(YA historical fiction),
The Feather Thief
(non-violent true crime), and the
Nevada Barr series
featuring Anna Pigeon (fiction set in national parks). They all offer a wonderful, if temporary, escape to another world.
From Megan at Red Around the World.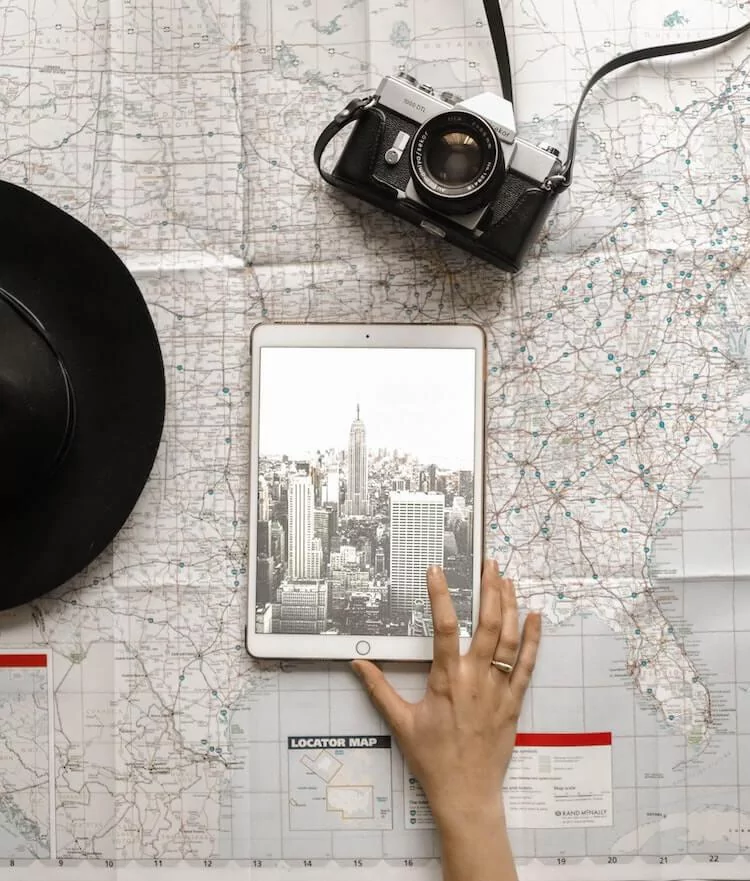 12. Time to Rest and Recharge
These crazy times are trying, stressful and scary for so many. That's why it is so important to celebrate those small wins and find brightness in the smallest moments. Despite the uncertainty prevalent in the current climate, we are grateful for the chance to slow down, to breathe, to rest and recharge.
No more racing off to after-school sports, appointments, dinners, and meetings…now we have nature gently calling. We have quality time with our families, our partners, and our pets. We have the chance to organize our cupboards, read those books, finish those projects, and walk the dog.
We are grateful for the power of nature in these turbulent times, grateful for the unlimited adventures, for the solitude, for the healing and perspective it provides. Moving forward, we have a much sunnier outlook, knowing that we have the support and love of so many.
From Jenna at I Know the Pilot.
13. Things to Be Thankful For: The Environment Is Getting a Much-Needed Break
This is a very demanding time for everyone. A testing time; a time of suffering and sadness; a time when we all need to get a glimpse of that elusive silver lining. We at Green Mochila have been advocating slow and responsible travel since we started our travel blog.
We believe it is possible to travel better, by reducing our flights, our plastic use and our overall consumption. Well, what we and many other travel bloggers have been advocating has suddenly become a harsh reality. Because of this situation –but especially as nobody is traveling now– 48 airlines have entirely grounded their planes and 21 more have canceled over 80% of their flights.
Car transportation is reduced to a bare minimum, and so are their industries. In China, for example, scientists count a 25% reduction in carbon emissions.
So we're thankful for the rest our planet is getting right now, and we hope polluting habits will not bounce back up as soon as they can. Another world is possible.
From Anthony and Anna at Green Mochila.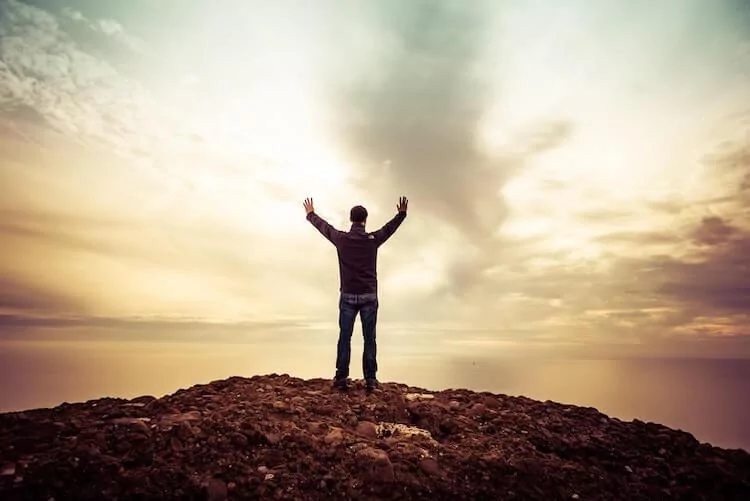 14. For Living Below Our Means
I am grateful that I never upgraded my lifestyle regardless of my income level. Whether I had a very well paying job in strategy consulting, at Google, or now, as a full-time blogger, I never changed my lifestyle and always tried to build passive income streams by buying property, becoming a host on Airbnb, and by saving for rainier days.
From Mar at Once in a Lifetime Journey.
15. One of the Best Things to be Thankful For is Getting Outside For Hikes!
I am thankful for being able to get outdoors and hike in New Zealand. Getting outside just helps me to feel alive, and hiking or biking outside, even if it's not far from home, helps me to get all the endorphins I need.
Endorphins are like nature's happy pills. It helps me feel positive and energized, even when I start off feeling down and out. So I'm thankful for the fresh air and the positive spirits it brings.
From Jennifer at Backyard Travel Family.
16. More Time With Kids
Staying indoors for weeks at a time can get extremely difficult, especially for families who are balancing work, life, and school among many individuals. I am grateful for my kids. They emanate joy, happiness, and curiosity. They ask questions, dance without music and giggle over the silliest things. There is never a dull moment, and it reminds me of just what happiness really is.
From Diana at Travels in Poland.
17. Many Things to Keep Us Occupied
As a travel blogger, I am thankful right now that I have lots to keep me occupied! I travel with my partner full-time in a motorhome in Europe and we are lucky enough not to be dependent on our blog income, although it helps. This means I can spend time writing the 15-20 posts I have in my head which I've been desperate to get out over the past few months.
It seems like marketing, SEO, site speed, backlinks, and so many other things get in the way of writing! Now I can put that stuff temporarily on hold, knowing that my numbers can't get much worse, and focus on having the best content ready for when we beat this.
From Izzy at The Gap Decaders.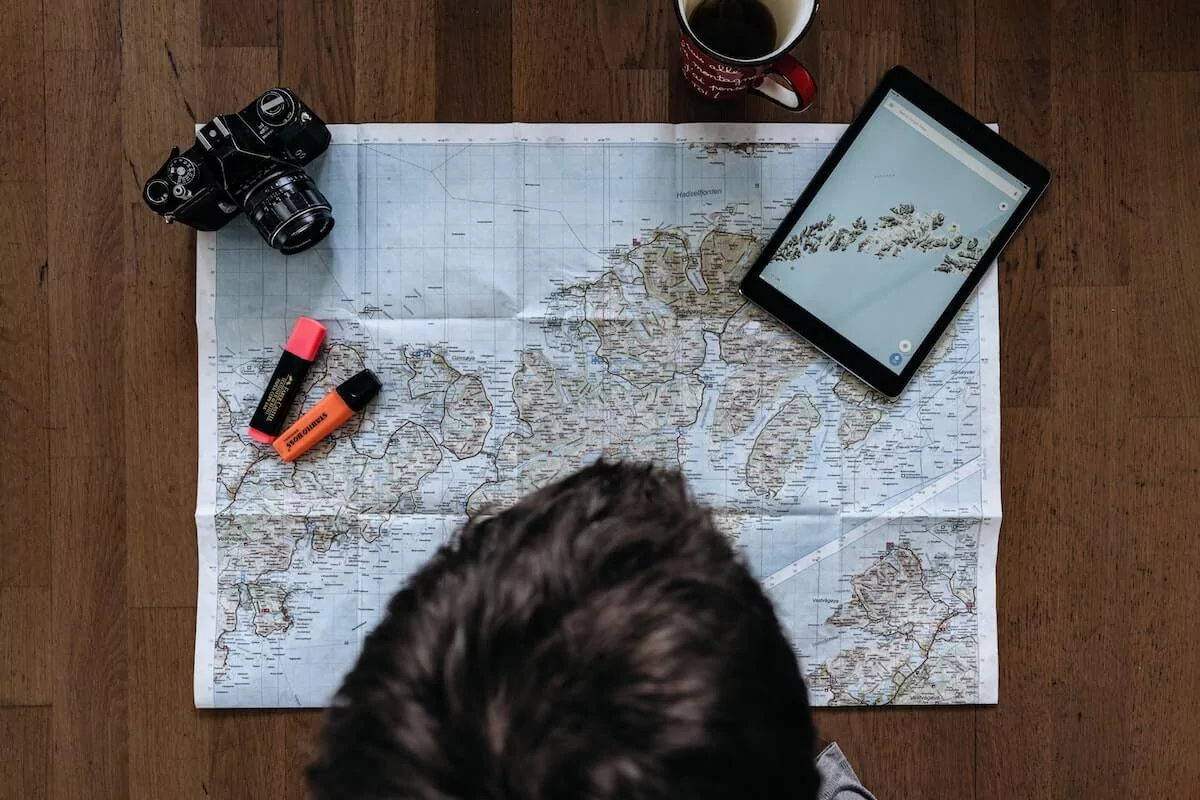 18. Health and Many Income Streams
During this time, I'm very thankful for my health and my loved ones. We've been taking care of each other and making sure we all stay well. I'm also very appreciative that I've built passive income businesses and that my work is all online so I can work remotely. It makes me realize how important it is to show others how to build multiple streams of income during these hard times.
From Sharon at Digital Nomad Quest.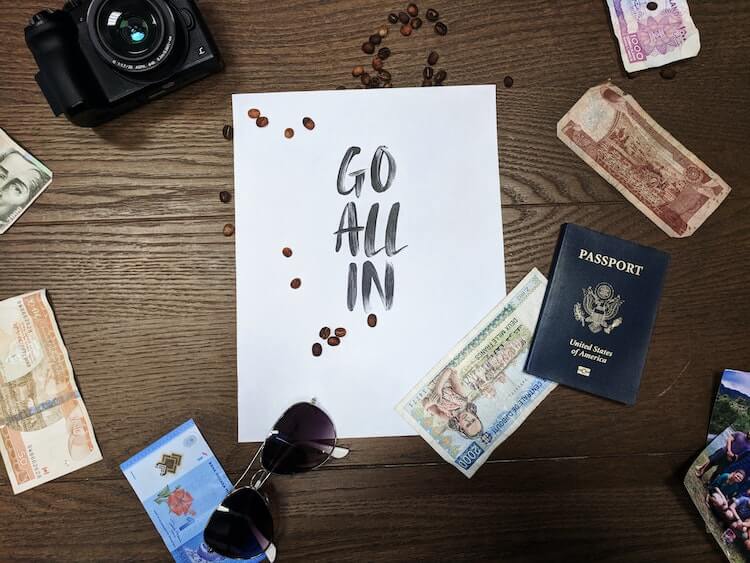 19. The Ability to Cancel Trips And Not Be Out a Lot of Money
For a year now, I've been meaning to return to
Japan for the cherry blossoms
. I had a whole itinerary mapped out. I even had all it down to the extra train times figured out to really make sure I wouldn't mess up the blossoming timings.
Since I work location independently, it was supposed to be a three-month-long trip and I had put in a lot of money upfront. A week in advance, my airline canceled all flights to and from Germany, and I knew it wouldn't be long until Germany was set to a high-risk level in the eyes of various countries. My chances of reaching Japan were slim.
So I decided to reach out to an Airbnb, the airlines and other companies that I had booked through. Good thing, as I usually only use Booking dot com as there is a free cancellation period. Airbnb had already announced they would cancel affected bookings for free, which made up the most of my travel expenditures.
The airlines were a bit harder as it was impossible to get through. In the end, however, I got about 90% of my trip fees back, which was very consoling. To top it all off, I am very grateful that I didn't get stuck in another country.
So always count your blessings, read up on your rights/current terms and act immediately and persevere.
From Annemarie at Travel on the Brain.
20. Being With Someone During This
It's only sheer luck that my Indonesian boyfriend Agung and I were in New Zealand when we got stuck. We've lived in Indonesia for the past three years, and have been working on our travel blog about Sumatra (our home, and where we met) for 18 months.
This is my first trip home since I left, and Agung's first time outside of Indonesia. We are so very thankful to be together at this time. If we had remained in Indo, visa restrictions would have forced me to leave, and we would have been separated – a hard task for a couple that can barely manage a night apart without hours of video calls!
While we miss the jungle and our home in Sumatra, we feel very fortunate to be together and able to stay with my family during these uncertain times.
21. That I Could Return Safely Home
In the midst of all the chaos going on in the world right now, there are some things to be thankful for. I flew to Croatia at the end of February before the craziness. My plan was to stay there for a month and explore the country.
However, that quickly changed shortly after I arrived. I was anxious and nervous about whether or not I should return to the States. After much consideration, I made the decision to stay put.
I was apprehensive about this decision a little, but I felt as if it was the right thing to do. The situation kept getting worse as the days went on and I was getting more scared. I knew I needed to return home, but the flights were really expensive. A day later, my travel insurance company (SafetyWing) sent their customers an email stating that they can qualify for a political evacuation.
I immediately contacted their customer service and they booked my flights to return home. I am so thankful that they were able to help me return safely back home during this chaotic time.
22. So Thankful For Caregivers
During these confusing and troubling times, I am immensely grateful for the kindness and dedication of residential care home workers. My own father has recently broken his leg and is staying in a residential home until his leg is on the mend. At the moment, he is not able to receive visitors so we are dependent on the kindness of caregivers to look after him. Thankfully the excellent care he is receiving makes this less stressful than it would otherwise be.
Caregivers look after their charges with compassion and warmth. They ensure that the physical and emotional needs of the residents are met and make them feel like they are being looked after in their own homes. Caregivers do not get paid a high salary. We are reliant on caregivers to ensure that our elderly are well looked after and that their needs are catered to. I feel grateful for their dedication to their work.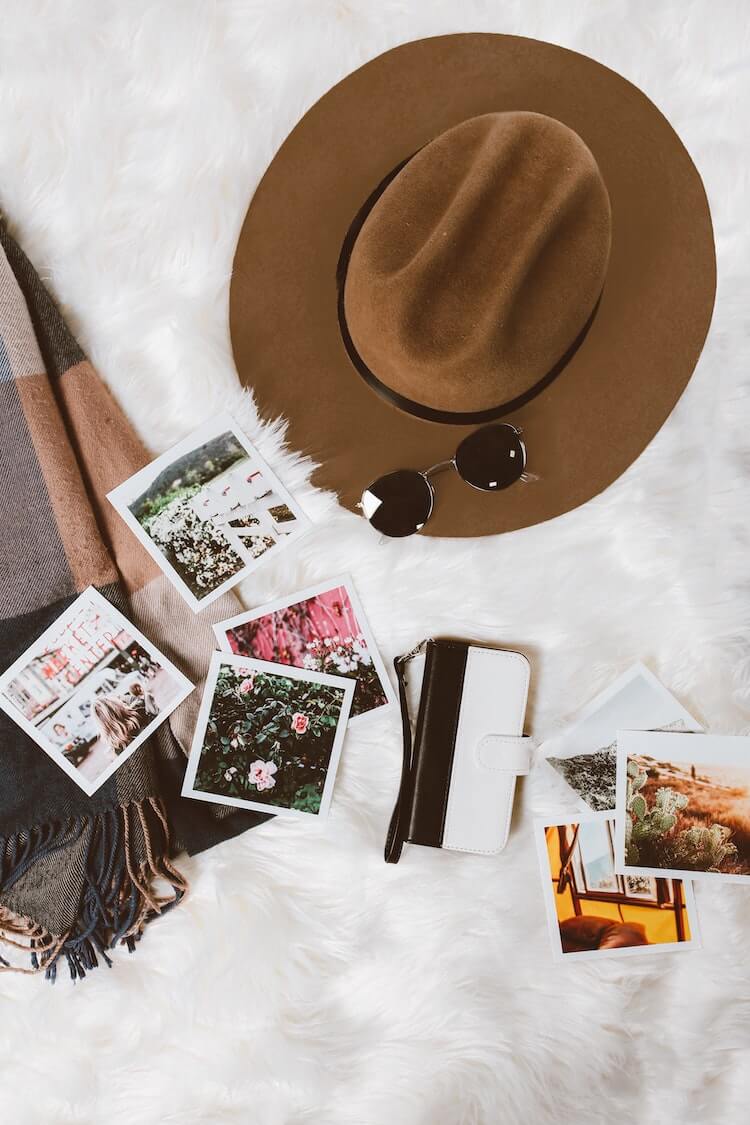 23. The Ability to Connect Via Technology
In a day and age where people's lives are constantly intertwined with others, being at home all the time can be quite difficult! The lack of human interaction can lead to feeling down, depressed, lacking motivation, etc. That's why, especially during this time, I am very thankful for technology that allows us to interact digitally.
Programs like Face time, Google Hangouts, social media, etc. give us the ability to see and speak to one another while still maintaining distance. Being able to remain connected will help us all get through this…together!
24. Already Used to Working Together at Home
During these times, it can be mentally draining and tensions can run high. Since 2011, it's just been Nick and I roaming around the world together, so we're used to being at each other's side 24/7! For couples who are in a more traditional situation, they may not be used to this and it could cause many relationship problems.
I'm also very grateful for the fact that we've been working remotely for the past 8 years, meaning we're very much used to working from home, and have the ability to work many
online jobs
. We're as prepared for this as we can be.
Keep the positivity and gratefulness going, we're all in this together!
From Dariece at Goats on the Road.
25. Online Classes
I've been spending a semester immersing myself in the finer details of Audio Storytelling at the SALT Institute in Portland, Maine. All instruction has moved online, so my school is letting us borrow their computers (and Pro Tools license) to be able to continue our work, so my home office just got a major upgrade.
I'll continue to stay in
Portland
and am thankful that I'm still able to get out of the house and go for walks. I've been connecting online with lots of friends and family and am having fun playing virtual checkers every evening with my five-year-old niece in California. All things considered, this all falls at an okay time for me.
26. All This Extra Time Is One of the Things to be Thankful For
I am thankful for the extra time to do whatever I want (in the house, at least)! I have two options: work towards my goals and feel productive at the end of the day or relax and still feel productive when evening comes. It is such a beautiful feeling to spend your time doing what you desire rather than what is required of you by others.
From Raquel at Meals and Mile Markers.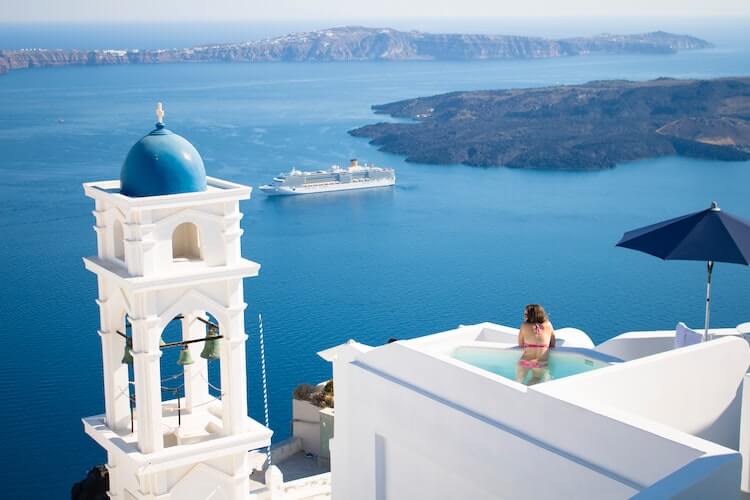 27. Heightened Appreciation For Past Travels
During all of this chaos, Chris and I have been really reminiscing and appreciating our past travels. 2019 was our biggest travel year yet with adventures in San Diego and a lesser-known California wine region, 10 days in Peru, some time in Paris, and even the most amazing time at the Christmas markets in Europe.
Even though we're currently stuck at home in Cleveland, we've enjoyed talking about our past adventures and dreaming of new adventures to come.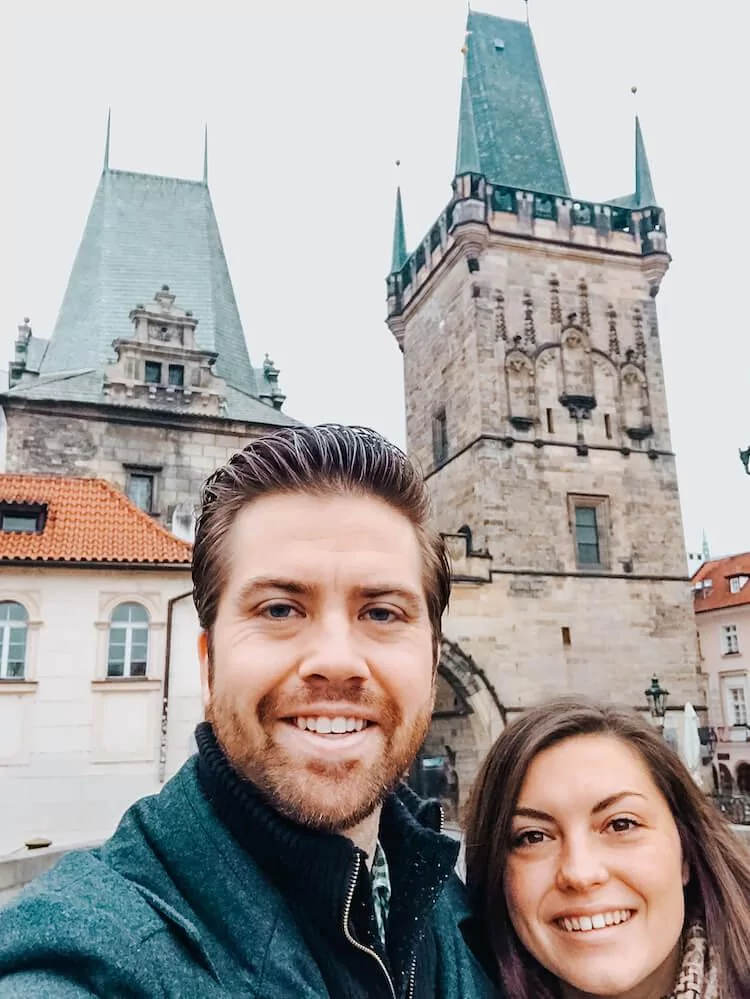 We've canceled so many vacations and are mentally preparing ourselves to continue canceling through the summer. As a super-planner who plans trips years in advance, the anxiety of it all going out the window sucks.
From Kat and Chris at World Wide Honeymoon.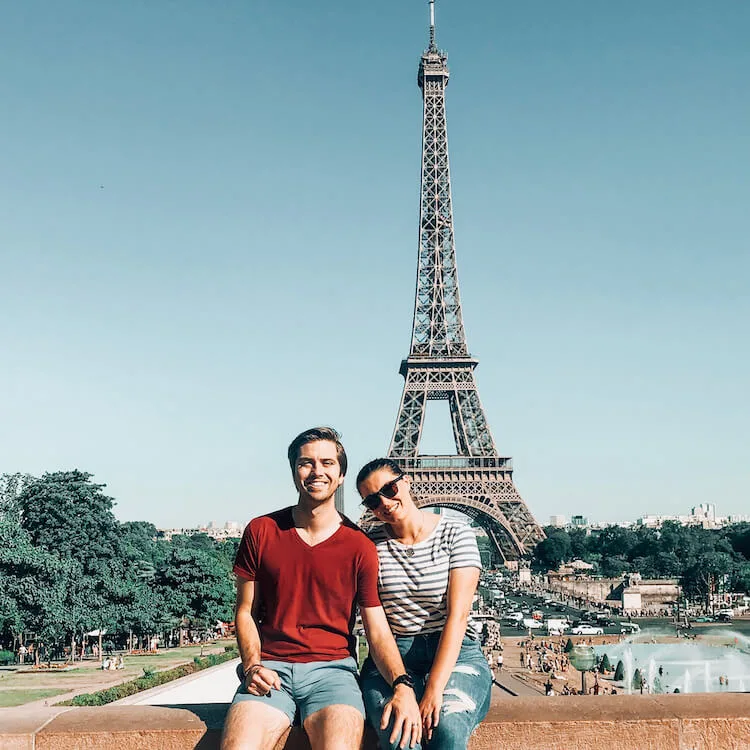 Yes, this is an uncertain, scary, all-the-things kind of time.
Flights are being canceled
left and right, trips are postponed, and if you are in the travel industry like us, income is way down.
Even so, there is SO much to be thankful for in our lives. We hope this inspires you to write down what you're thankful for and let us know!
Pin it here!