Some posts on this site contain affiliate links, meaning if you book or buy something through one of these links, I may earn a small commission (at no additional cost to you!). Read the full disclosure policy here.
---
While we may be shivering and anxiously awaiting the first signs that winter is over, each day the days are getting longer, and it's almost here: spring! And with spring days quickly approaching, we're finding ourselves shedding our winter coats and breaking out the luggage for a new adventure. So let's dive into the destinations to travel to this spring.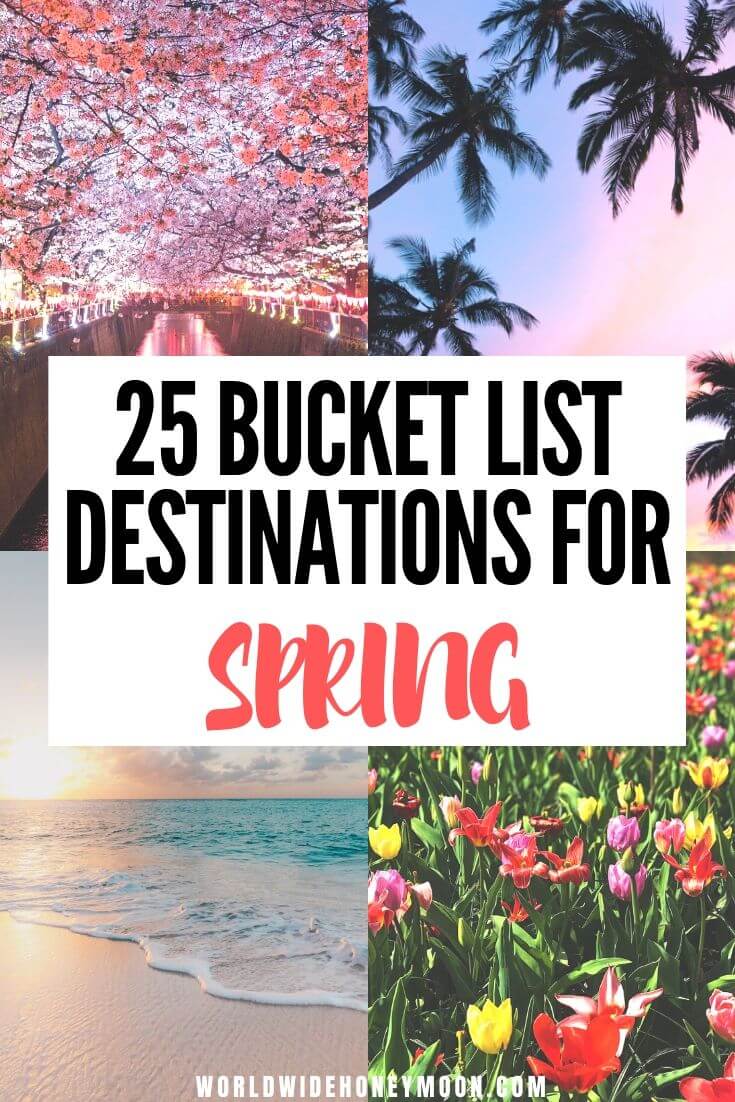 Perfect Destinations to Travel to This Spring For Flowers
Spring is the time for flowers. Daffodils, tulips, poppies galore! The colors are mesmerizing and much better than the cold gray days you've suffered.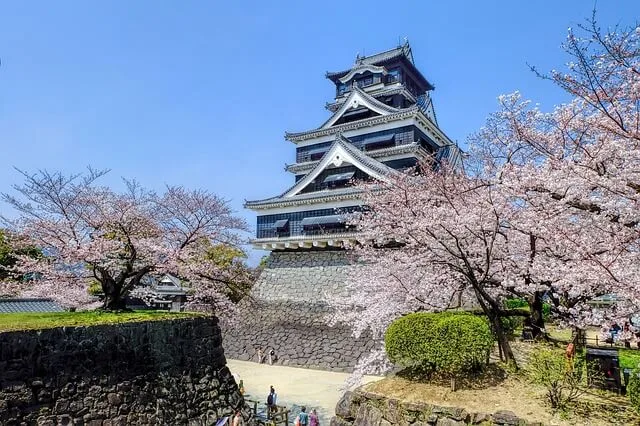 Japan
Japan is known for the gorgeous cherry blossoms that bloom all throughout the country. You can catch the cherry blossoms from Mid-March until Mid-April, with the more southern parts of the country blooming earlier than the north.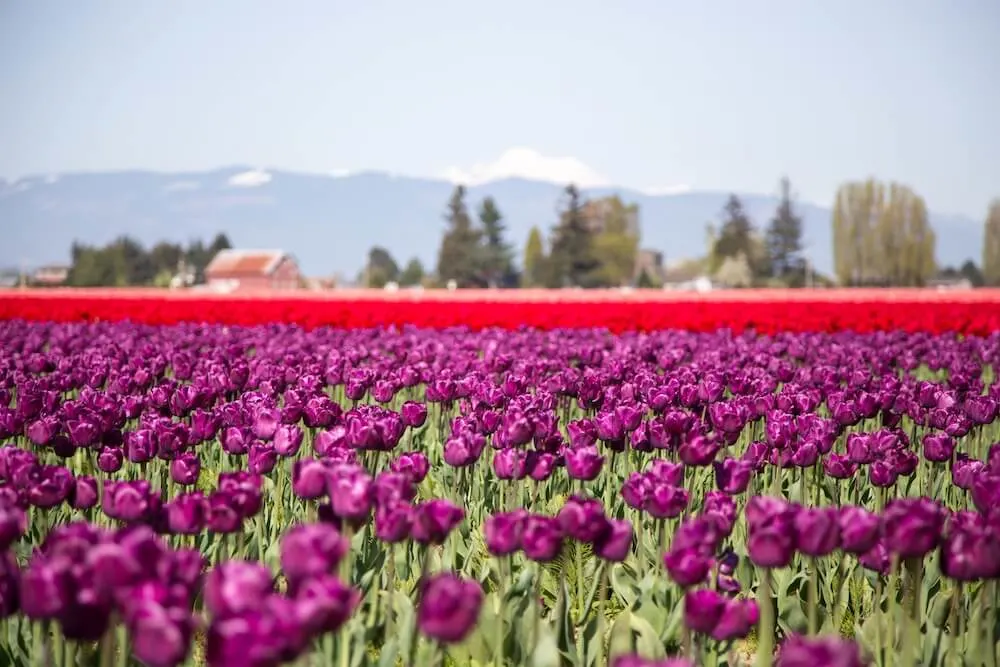 Skagit Valley, Washington
Dreaming of drifting in a sea of tulips? The Netherlands isn't the only place to do it! Skagit Valley has tulips too and be sure to check out the Tulip Festival in April!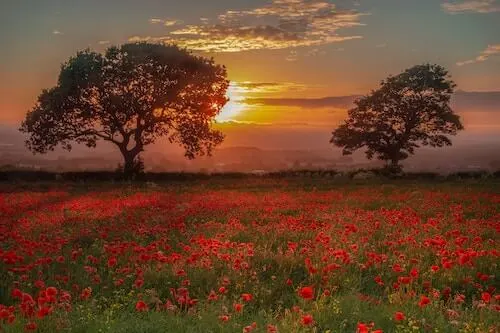 Tuscany, Italy
Whether you want to base yourself in Florence or explore tiny hillside towns, be sure to stop by the poppy fields blooming in May in Tuscany.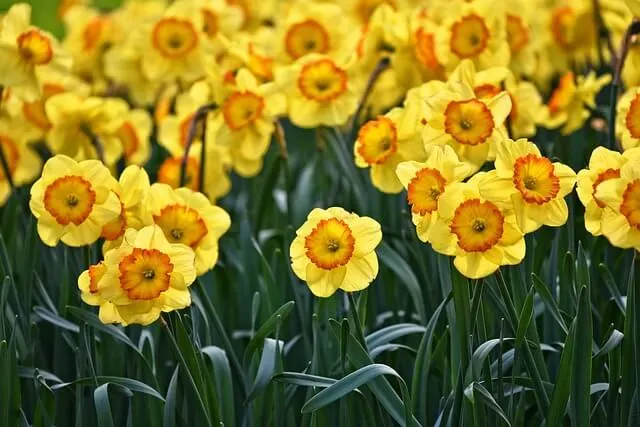 Yorkshire, United Kingdom
Daffodils always seem to signal the end of winter and the start of spring with their bright, yellow petals, and long stems waving in the wind. At Castle Howard in Yorkshire, you can frolic to your heart's content amongst the thousands of daffodils around.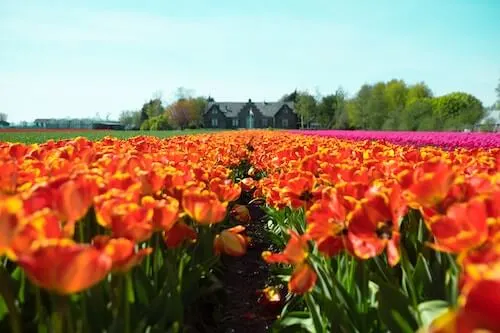 Keukenhof, The Netherlands
I couldn't write a post about seeing flowers in spring and NOT discuss the tulip fields in Holland. Starting mid-March and wrapping up mid-May, you can catch a glimpse of these Instagram-worthy fields.
Best Destinations to Travel to This Spring For Sitting in the Sun
It's time to sit in the sun and soak in some much needed Vitamin D after staying indoors all winter.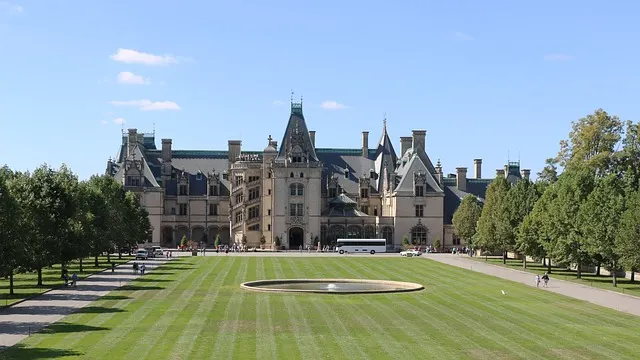 Asheville, NC
From the gardens of the Biltmore that just are asking for a mid-day picnic to the outdoor beer gardens of one of the city's many world-class breweries, Asheville is the perfect spot to sit out in the sun and enjoy a glass of beer. Discover the quirkiness of this unique city as well as the amazing culinary scene.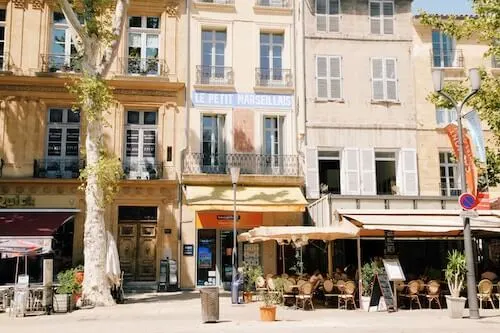 Provence, France
Most people dream of lavender fields in the late summer in Provence, but going in spring will ensure much fewer tourists and much more space for sipping rose on the beach before it gets too hot in the summer.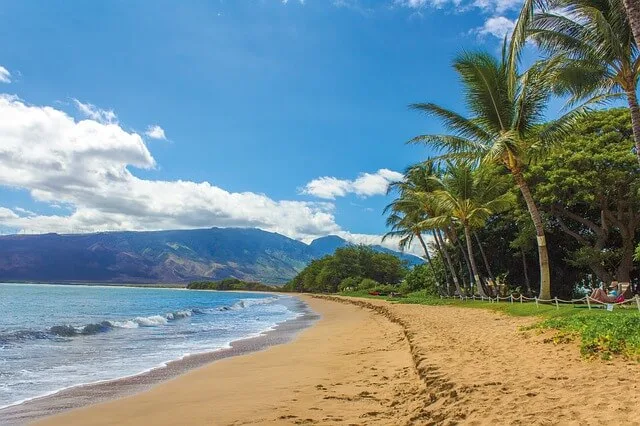 Hawaii, United States
Hawaii is pretty much amazing to visit year-round, but spring maybe its best. The weather is optimal with fewer rainier days, the water is warming up, and the waves are calmer. And as an added bonus: hotels are typically cheaper this time of year too.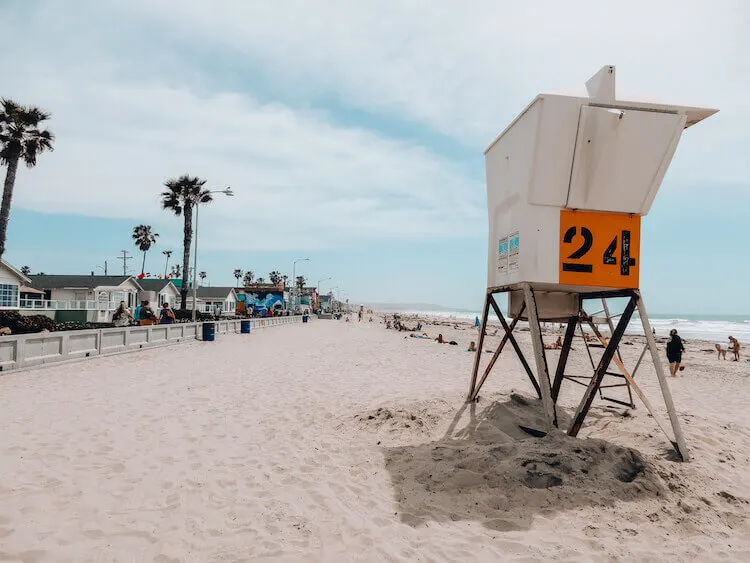 San Diego, United States
If you're looking to sit on the beach and not get too hot, spring is the time to visit San Diego. Eat amazing tacos and enjoy the less crowded beaches before summer rolls in.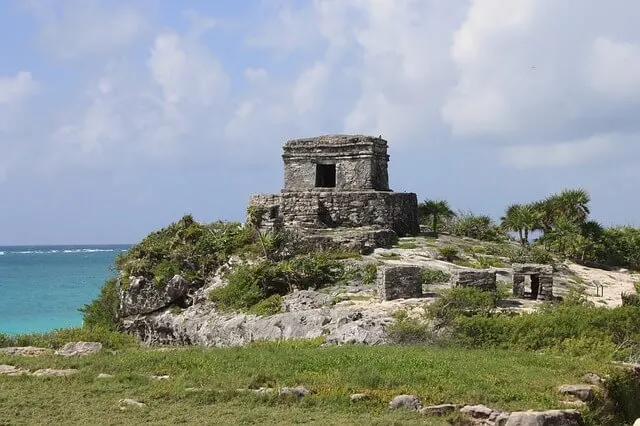 Mexico
Mexico in the summer is much too hot. And in the spring it is… also very warm. But much better than summer! Enjoy the gorgeous beaches across the country, partake in glorious food tours in Oaxaca, or marvel at the history that surrounds Mexico City. Basically, enjoy this time of year for all the outdoor activities!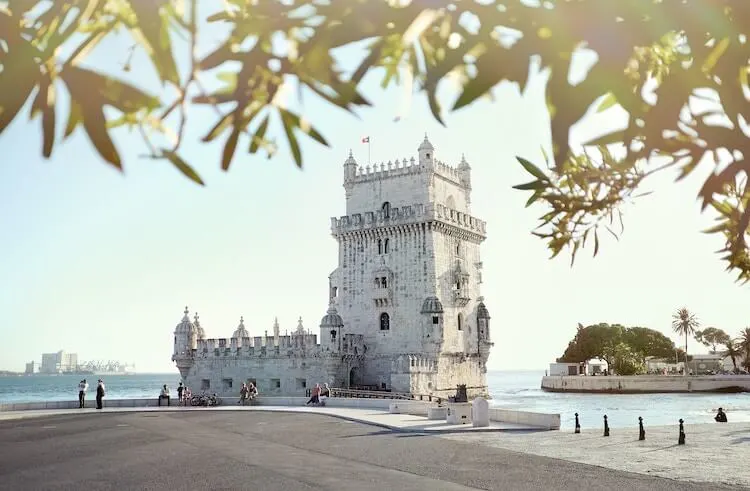 Portugal
Winter has passed and the mild spring weather has emerged, ensuring a gorgeous time cruising the Duoro Valley and sipping on Port wine, sitting seaside in the Algarve, or perhaps nibbling on sardines at a café in Lisbon.
Where to Go For Adventure
Planning an adventurous spring? Look no further than these destinations: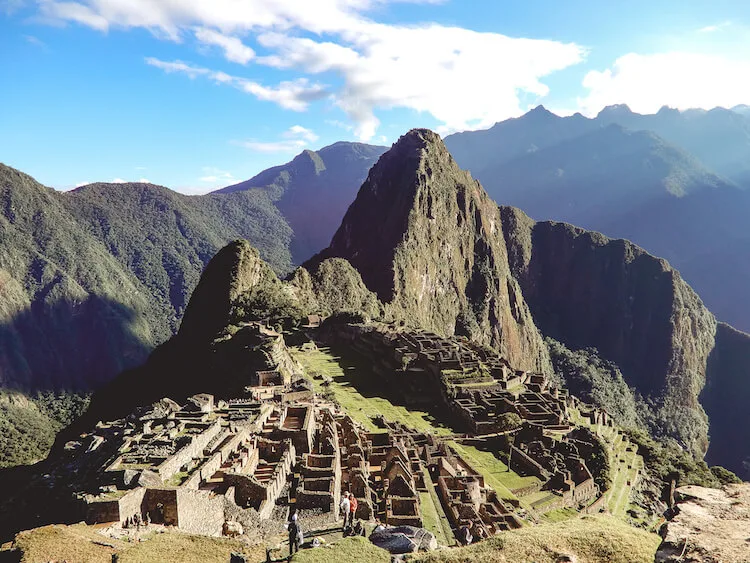 Peru
Peru comes out of the rainy season at the start of May and it's not too hot. What better time is there to combine trekking to Machu Picchu, exploring the Amazon, eating ceviche and sipping Pisco sours in Lima, or even visiting the gorgeous Lake Titicaca? Check out this awesome 10 day Peru itinerary!
Morocco
It is known that Morocco may be best visited in spring. While the desert tends to cool down a lot at night, the days won't be nearly as hot and unbearable as the summer can be.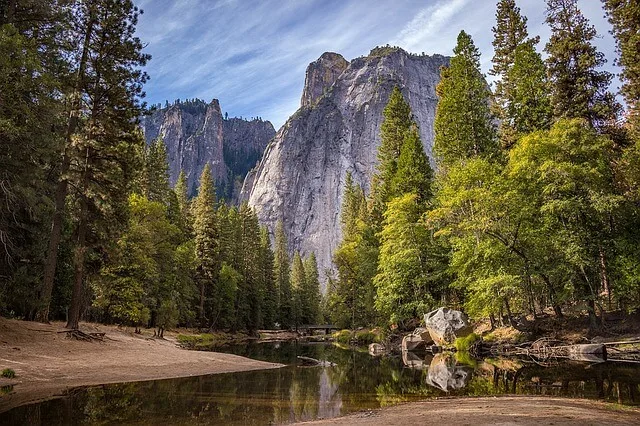 Yosemite National Park, California
Waterfalls are flowing, wildflowers are blooming, and temperatures, while cold at night, are pleasant mid-day. It may be the perfect time to check out this park before the summertime tourists. What better way to see this place than on a road trip through California?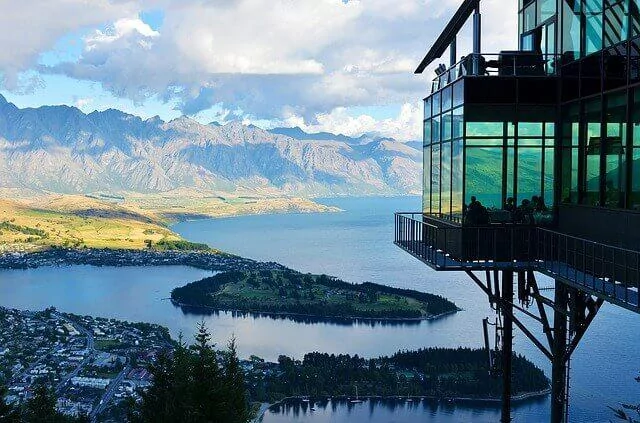 New Zealand
While it technically falls in the southern hemisphere, New Zealand temperatures and weather are ideal this time of year. If you're looking for a great road trip, you want to hike the Milford Track, or you want a beach day or two on the Northern Island, this may be the best time to go! Find out how to have the best New Zealand road trip!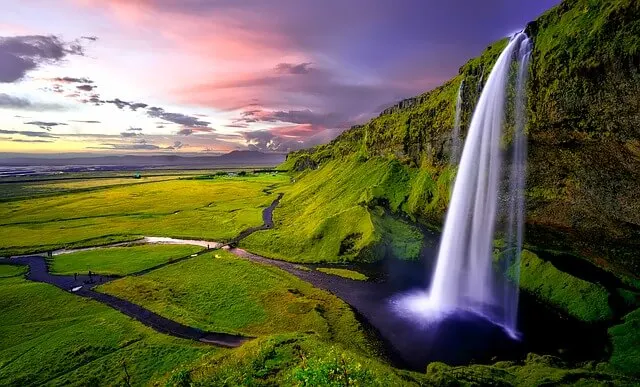 Iceland
Are you're looking for Northern Lights but NOT super cold days? Iceland in early spring is still the place to catch this dazzling light show. It is also shoulder season, meaning that you'll have fewer crowds and more lagoons to enjoy.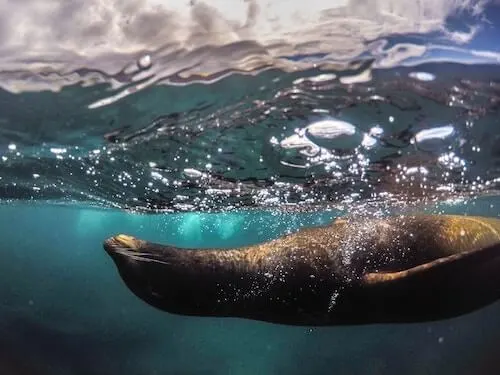 Galapagos
While this is considered the warmer and wetter season of the year, it is also known for having warmer water and better underwater visibility this time of year. So if you're wanting to swim and snorkel with sea lions, this is the time to do it!
Where to Travel to This Spring To Avoid Other Tourists
While spring may be a great season to travel overall to avoid many tourists, here are some hotspots you'll appreciate having fewer people.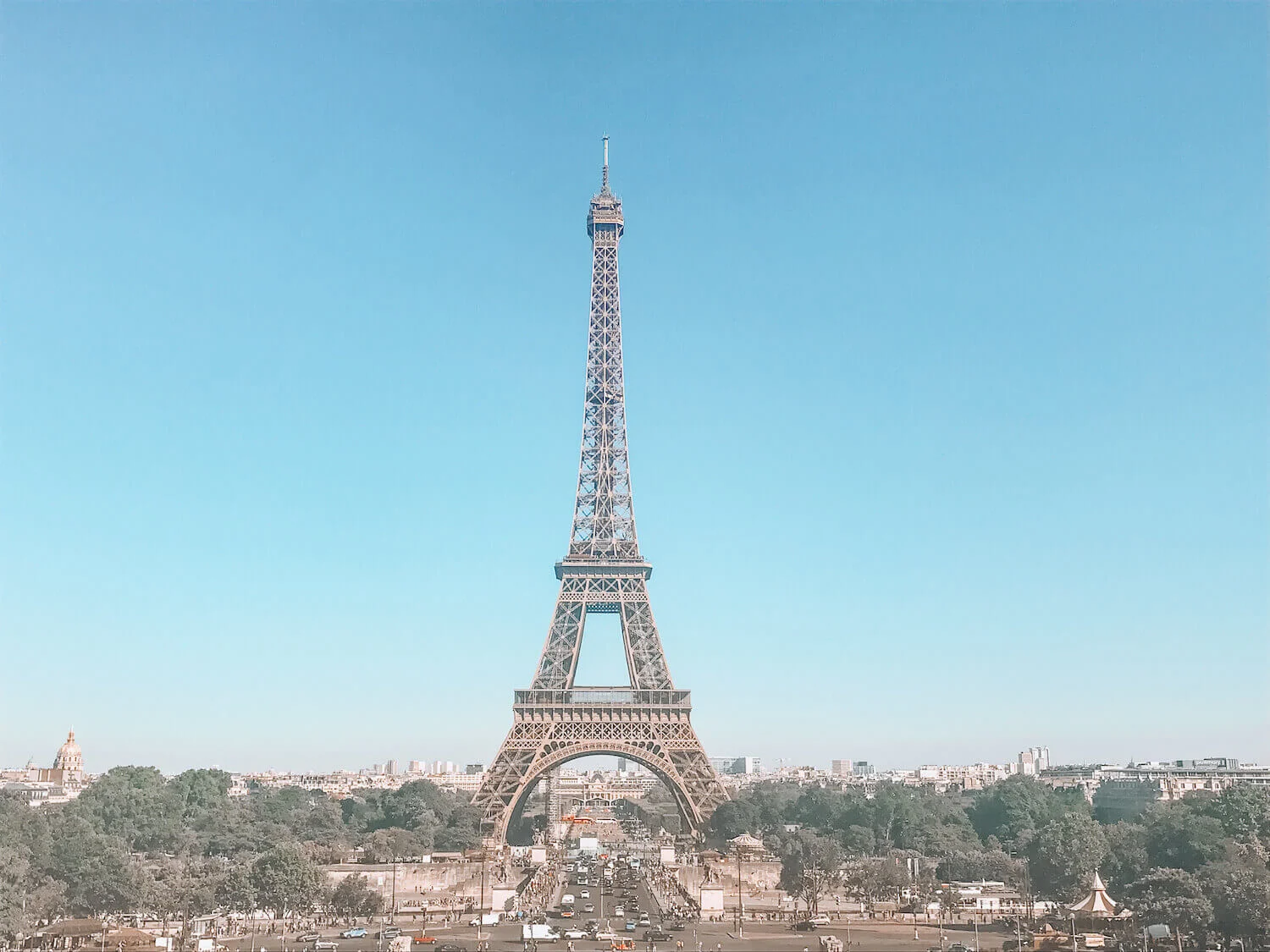 Paris
Paris in late spring is perfection. The crowds are fewer, the city comes to life with parks boasting pretty flowers, people are sitting outside sipping wine at cafes, and overall, everyone is happier when it isn't too hot and stuffy yet also not cold. Of course, you will face some crowds, but it is much better than August! Plan for at least 4 days in Paris to soak it all in!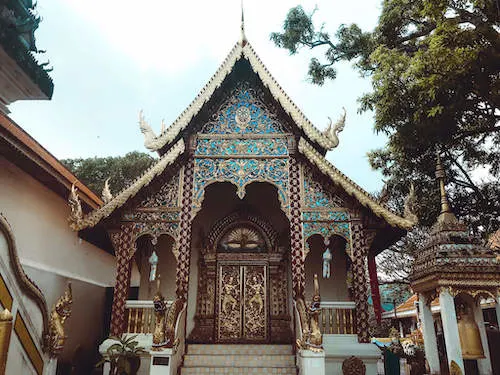 Thailand
Thailand's tourism declines around springtime. December and January are the most popular times to go for the best weather. However, if you're willing to take a little bit more rain and heat, you'll be rewarded with significantly fewer crowds in some places and at least some space to breathe at major tourist attractions like the Grand Palace. Check out how to spend 10 days in Thailand plus how to spend 3 weeks in Southeast Asia.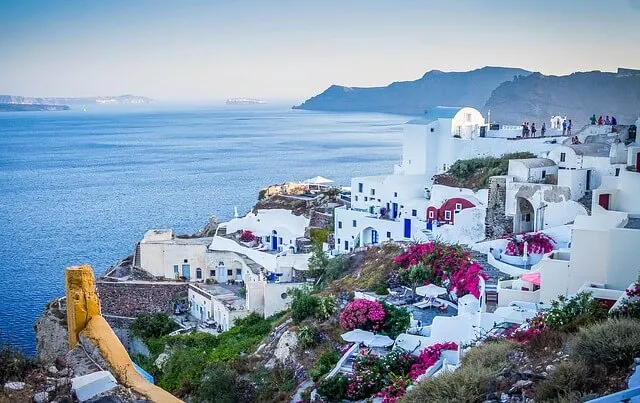 Greece
Warmer weather creeping up and fewer people? It's a win-win. Visit the island of Santorini and even have some warm weather to go swimming in late spring before the hoards of tourists descend and hotel prices become astronomical. To really enjoy the wonders of this beautiful country I recommend spending at least 7 days in Greece!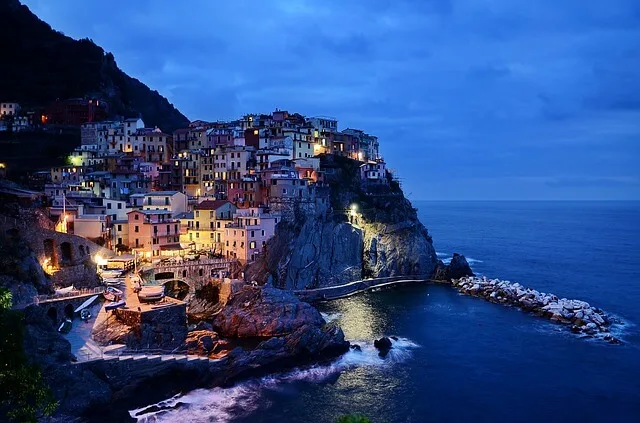 Italy
Europe, in general, is just better for traveling in the spring. It's warming up and you don't have people taking their summer breaks yet. As a former student who studied abroad in France, I loved traveling around in Europe this time of year. And Italy was no exception. We had a whole beach in Capri to ourselves in April! The lines to the Coliseum weren't bad at all! And the best part was it was pretty warm and lovely, so go and enjoy it!
To See World Famous Events
Sometimes, you have bucket list adventures that coincide with amazing events happening across the globe. Here are some can't-miss spring events to go to: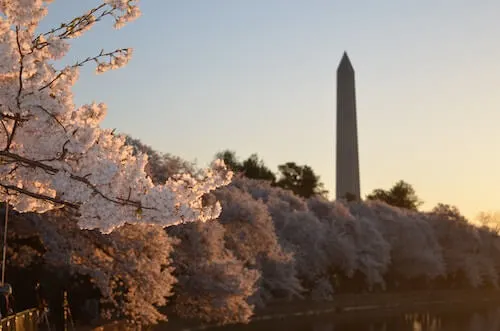 Cherry Blossom Festival, DC
Every year, DC has a month-long festival with events leading up to the Cherry Blossom Parade in April. It truly is stunning to head down to the Tidal Basin and walk around the cherry blossoms in bloom everywhere. There are also cherry blossoms all over the city to enjoy! Dates of the festival for 2020 are March 20-April 12.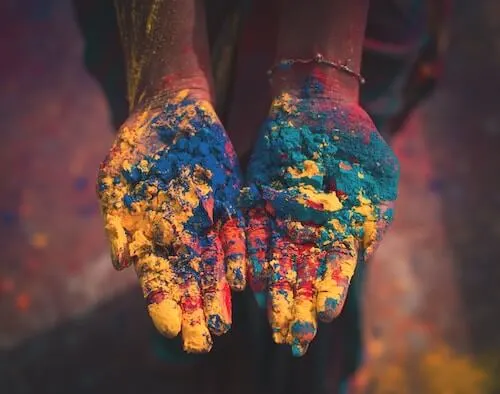 Holi in Inda
From March 9-10, you can experience the world-famous Holi. This festival celebrates the start of spring and the victory of good over evil. Be ready to get messy and have the time of your life! Some cities known for their Holi include Mathura Vrindavan, Jaipur, Udaipur, and countless other amazing places!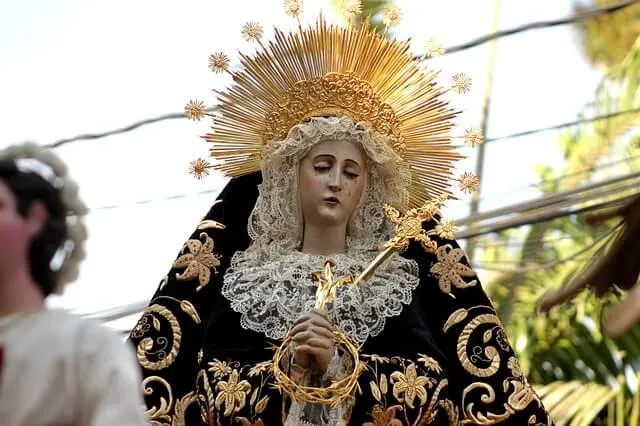 Holy Week in Spain
From April 5 to April 12, you can partake in the events around various cities in Spain as they celebrate Holy Week or Semana Santa. Andalusia is where you want to be, in cities like Malaga, Seville, León. Be ready for lively music, florals, and cheer!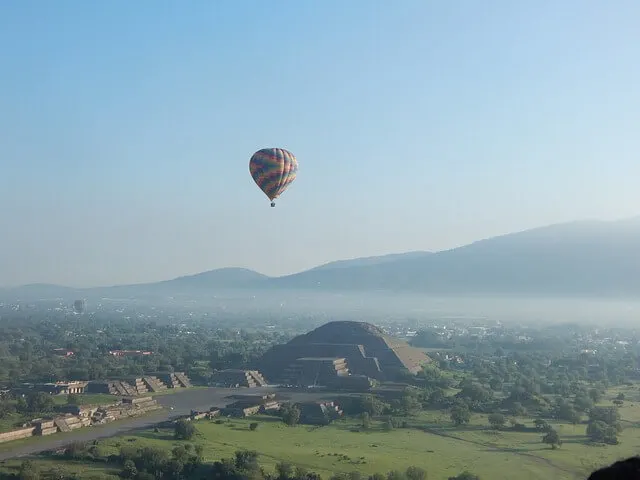 Spring Equinox in Teotihuacan
With spring approaching, and many great destinations to travel to this spring, what better way to celebrate than with a festival? Visit ancient ruins as this special time is celebrated and witness rituals, eat great food, and party at all the festivals.
So there you have it: 25 amazing destinations to travel to this spring! From adventure to springtime traditions, it is time to start dreaming of your next adventure!
Where are you planning to go? What else should be on the list? Let us know in the comments!
Love this post or want to save for later? Pin it here!