Some posts on this site contain affiliate links, meaning if you book or buy something through one of these links, I may earn a small commission (at no additional cost to you!). Read the full disclosure policy here.
---
I mean, who doesn't love long walks on the beach? But seriously, with its sandy shores, fun attractions, and lovely resorts, there certainly is no shortage of the most romantic things to do in Myrtle Beach!
Myrtle Beach is such a fun and easily accessible place to get to, making it ideal for families, friends, and even couples searching for a romantic getaway!
So if you're looking for couple things to do in Myrtle Beach, look no further, because I've got you!
After having visited Myrtle Beach on numerous occasions over the years, including this past year, I have all the details on the fun things to do in Myrtle Beach for couples!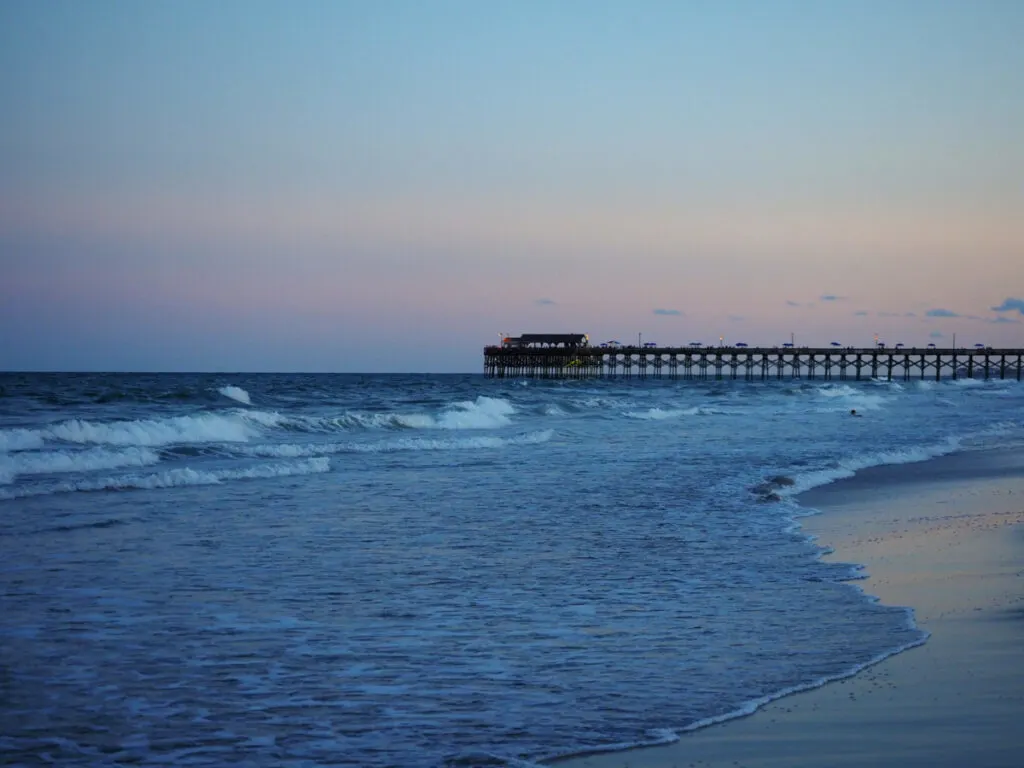 25 Most Romantic Things to Do in Myrtle Beach
Whether you want a bit of adventure or you want to enjoy a night out on the town, these are the most romantic things to do in Myrtle Beach, SC!
1. Parasailing Together is a Romantic Myrtle Beach Idea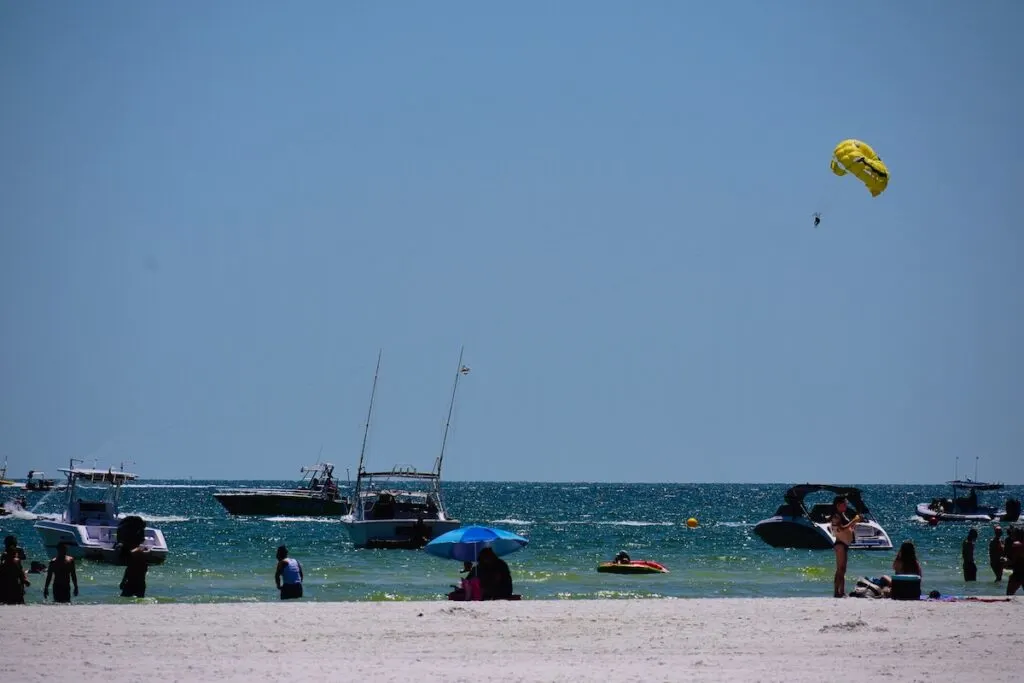 For adventurous couples, parasailing in Myrtle Beach is a must! You get to soar high in the sky above the water as you take in the views of the beach, city, and beyond!
It is honestly such a fun experience to have together that I cannot recommend it enough. It is also surprisingly calm once you're up there sailing in the wind.
Enjoy spotting wildlife in the waters below like sharks or even dolphins as you get the best bird's eye view of the beach.
Some parasailing companies in Myrtle Beach include Downwind Sails, Shoreline Watersports, and New Wave Watersports.
2. Have a Beach Day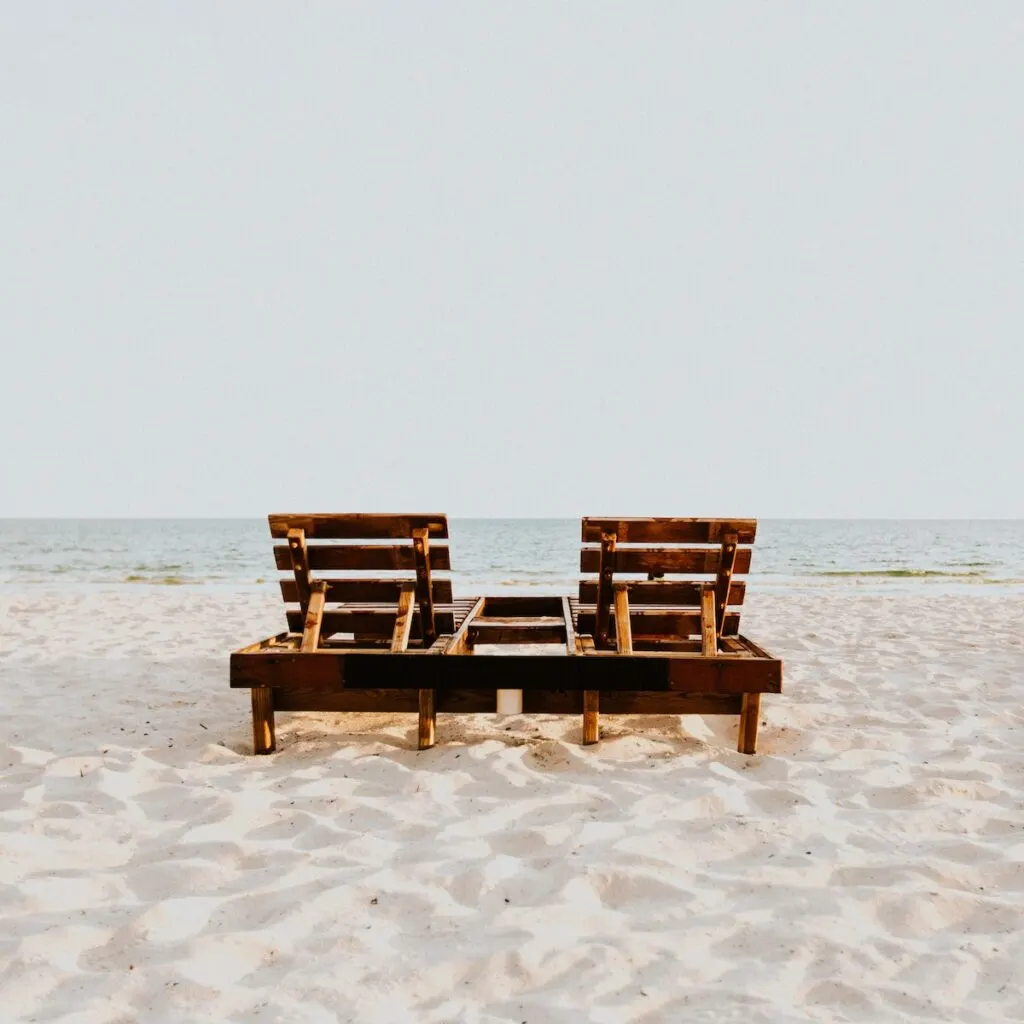 Okay, this sounds obvious for a place known for its beach. But, honestly, what is more romantic than just hanging out on the beach with your love? Play some fun beach games together like frisbee or lasso golf, go for a swim together, or take that long walk on the beach!
Either way, enjoy some nice, relaxing beach time together during the day on your romantic Myrtle Beach getaway!
3. Brookgreen Gardens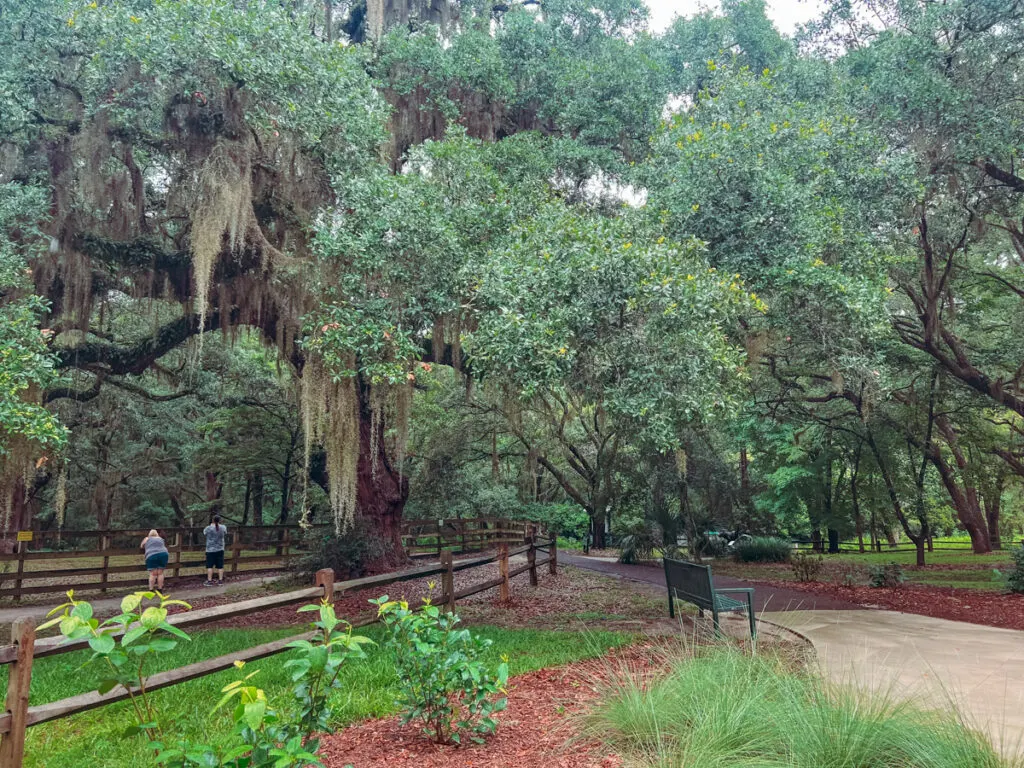 One of the romantic Myrtle Beach date ideas has to be a visit to Brookgreen Gardens. This is fantastic for a Saturday date day together as this place has a lot to offer.
Stroll along the botanical gardens, take photos at Live Oak Allee, visit the American Sculpture Garden, and even visit all the animals at the Low Country Zoo.
Brookgreen Gardens is open daily from 9:30 am-5 pm and is $22 for adults to enter. The ticket is good for 7 days, so if you want to visit multiple times during your trip to Myrtle Beach you can!
4. SkyWheel Myrtle Beach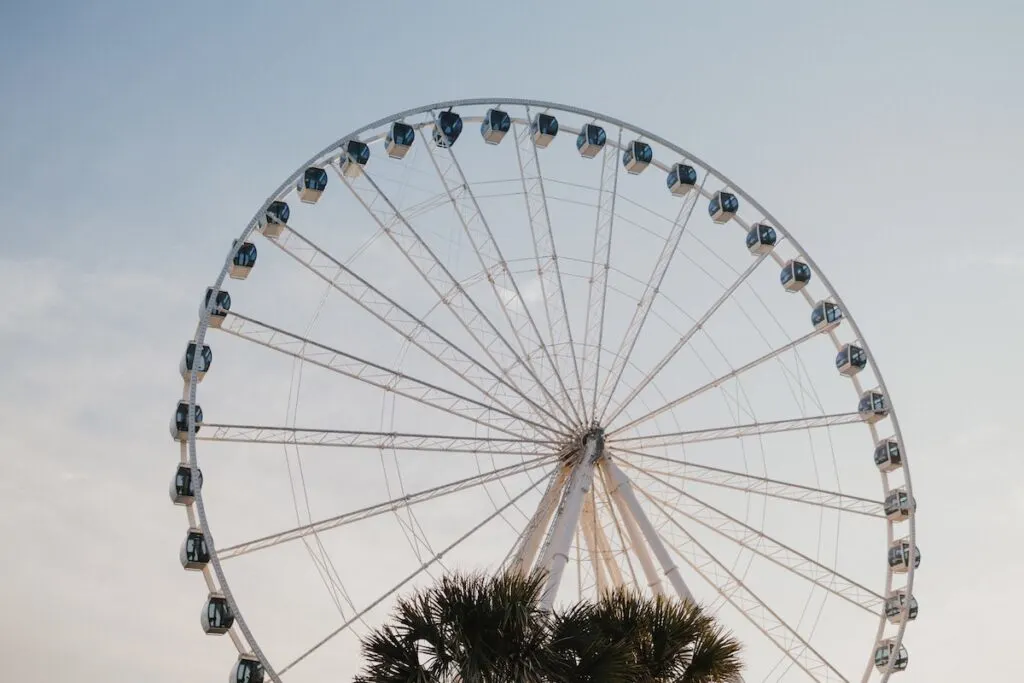 The SkyWheel Myrtle Beach is an iconic observation wheel along the beach. The light-up Ferris wheel is about 200 feet tall and has the most epic views of the ocean and surrounding area.
Flight tickets start at around $16.99 for an adult and you can even book photo packages! This is perfect for a Myrtle Beach honeymoon or perhaps a proposal.
The SkyWheel Myrtle Beach runs from Sunday-Thursday from 11 am-10 pm and on Friday-Saturday from 11 am-11 pm.
5. Booze Pops Myrtle Beach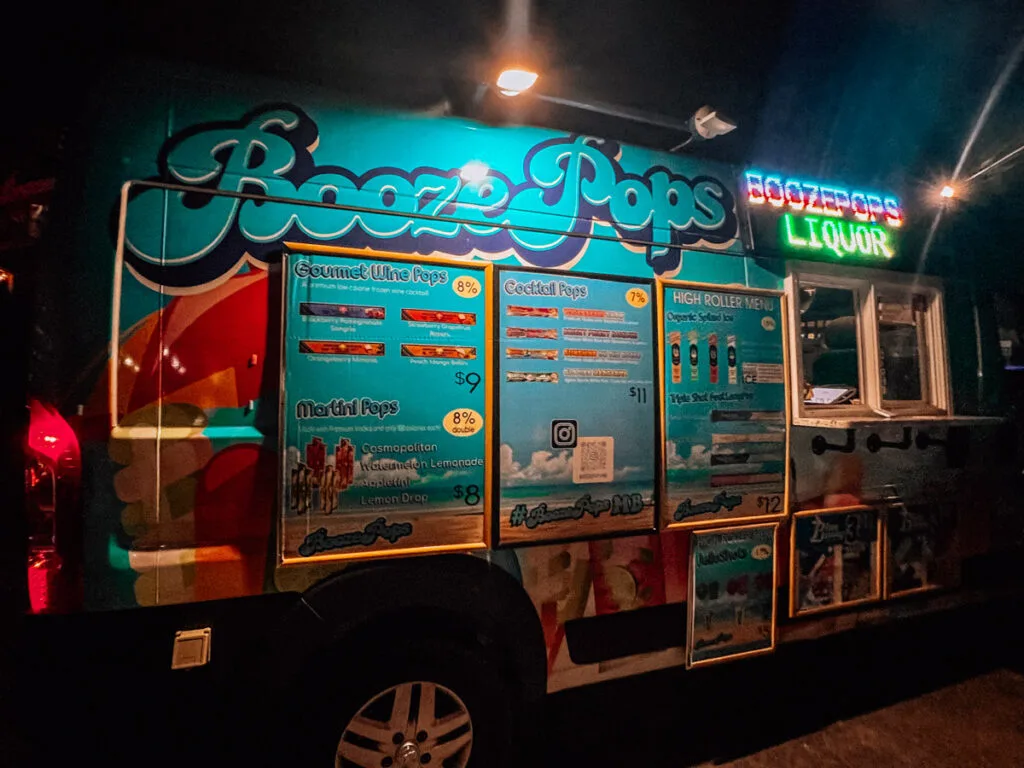 You probably remember hearing the sound of an ice cream truck as a child and then rushing to get a delightful popsicle or an ice cream sandwich.
Well, this is like that, but for adults. Booze Pops Myrtle Beach is a fun couples activity! Just give them a call, or just wait until you hear their Mario Brother's themed siren and grab various boozy pops including Classic Mojito, Hard Ice Pina Colada, Blackberry Pomegranate Sangria, and more cocktail popsicles.
6. Catching an Epic Sunrise in Myrtle Beach is One of the Top Things to Do in Myrtle Becah For Couples
Being on the East Coast of the US, you know that Myrtle Beach has some epic sunrises! Make a cup of coffee together and head to the beach to watch the most beautiful sunrise on a warm summer morning.
You can also head to the Myrtle Beach Boardwalk for another great view of the sunrise. The best part about waking up for sunrise is that the beach is really quiet. Even the boardwalk is quiet. It really is a romantic thing to do together during your trip.
7. For the Non-Early Birds, You Can Still Watch Lovely Sunsets Too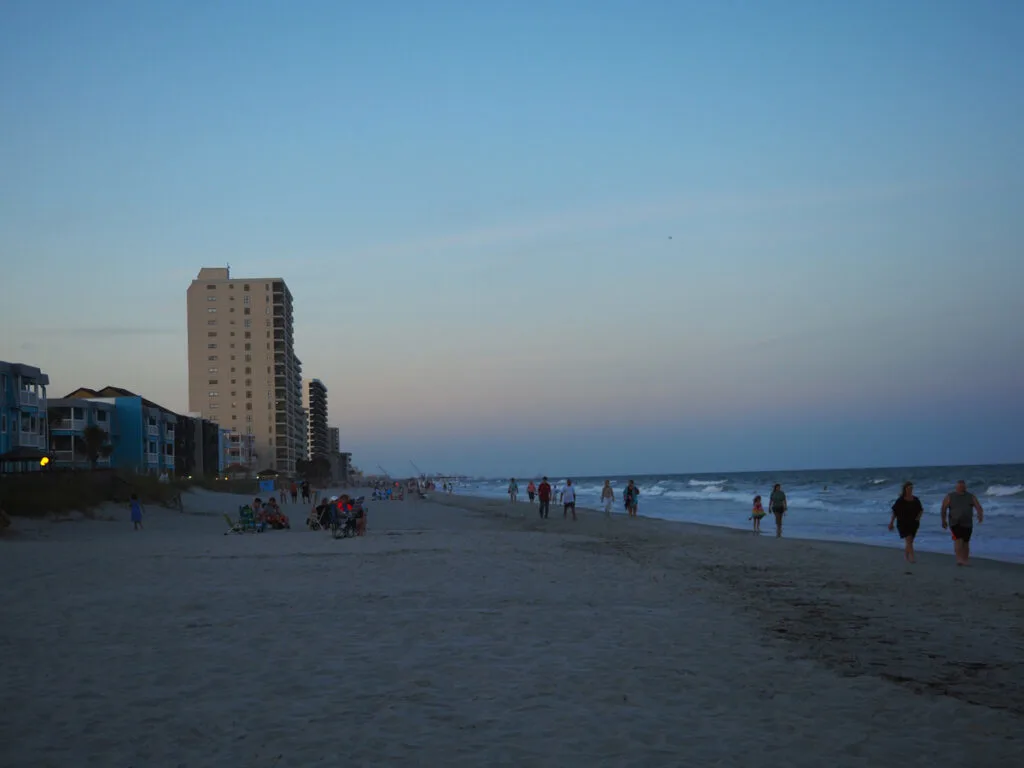 Even if you don't want to wake up to see the sunrise over the ocean, you can still catch some stunning sunsets together. Head to the Myrtle Beach Boardwalk or Murrells Inlet Marshwalk for some lovely views.
Or you can relax on the beach as you watch the sunset reflect a bit off the ocean.
8. Stay at a Romantic Resort in Myrtle Beach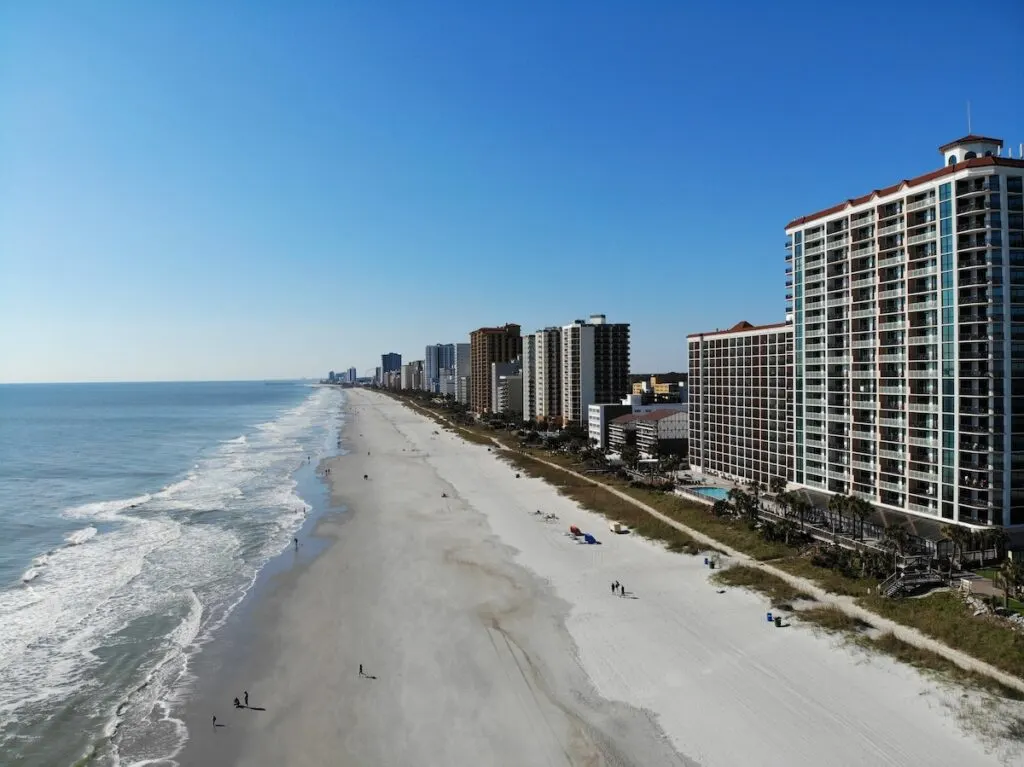 There are ample lovely honeymoon-worthy resorts in Myrtle Beach for your stay. I have a whole post about the 11 best honeymoon suites in Myrtle Beach (linked in the previous sentence).
Whether you want amazing views of the ocean or you want awesome amenities like a private beach at Marina Inn at Grande Dunes, these hotels are perfect for your romantic getaway to Myrtle Beach.
9. Explore the Myrtle Beach Boardwalk Together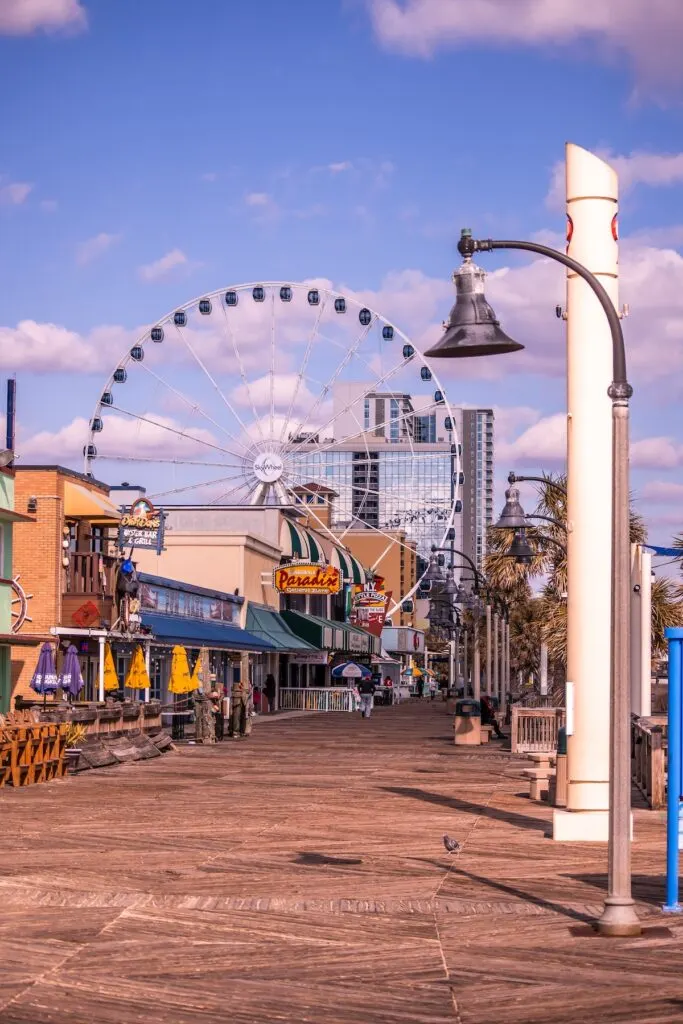 Okay, I've mentioned the boardwalk a couple of times, especially for its epic sunset and sunrise views. However, this massive complex has so much to offer!
First of all, it is 1.2 miles long and runs from Pier 14 to the 2nd Ave Pier. It is home to the Myrtle Beach SkyWheel, but it offers more entertainment including Myrtle Beach Thrill Rides, Myrtle Beach Zipline Adventures, and even Ripley's Believe It Or Not.
There are also several bars and restaurants to enjoy while you're there!
10. Broadway At The Beach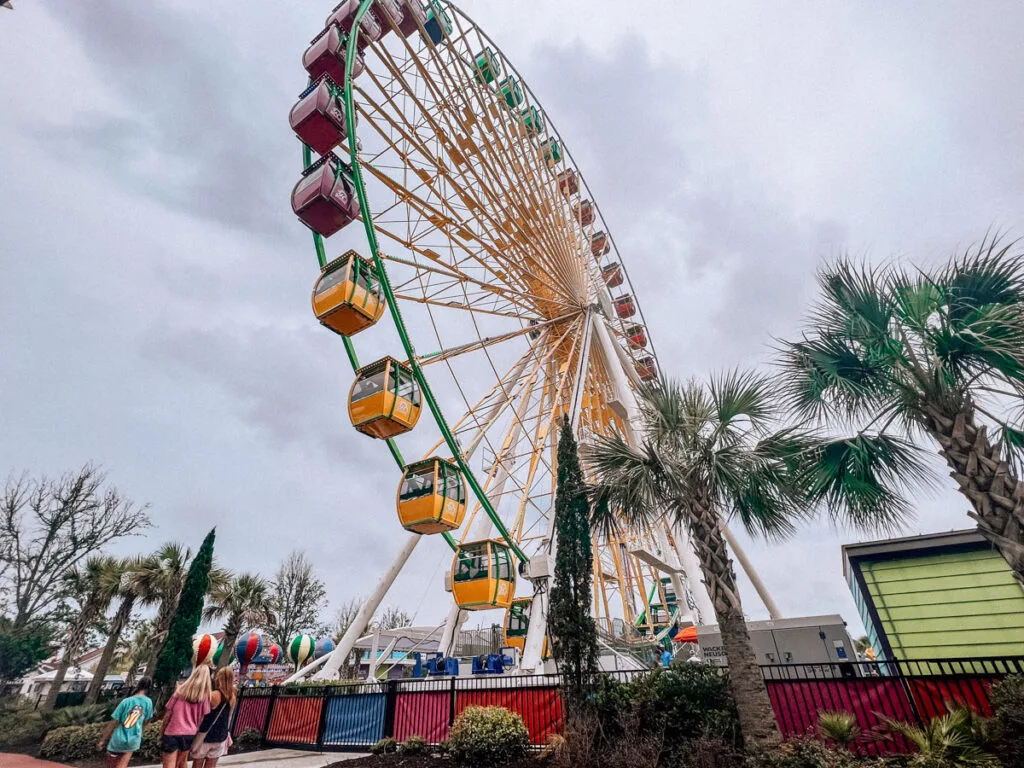 With tons of entertainment, food, and museum options, you can't go wrong with some time at Broadway At The Beach.
This is a great date idea in Myrtle Beach, especially as the options are endless. You can enjoy TopGolf, Ripley's Aquarium, catch a Myrtle Beach Pelicans Game, play an escape game, go on fun rides, and more!
Even when the sun goes down, you can enjoy all the great nightlife including fantastic bars and restaurants. Plus, on certain evenings, they even have fireworks!
11. See a Show
Whether you want to enjoy a comedy club or rock out to some great music, there is a show in Myrtle Beach for you!
Some popular places to go for a show include The Carolina Opry with many tribute bands and performers, Broadway Theater with anything from magic shows to songs from music legends, GTS Theatre with music and magic shows, and, of course, Legends in Concert.
Legends in Concert is a very popular theater to see many tribute bands and performers.
And for those looking for a laugh, definitely check out the Comedy Cabana.
12. Have a Myrtle Beach Date Night at a Dinner Theater
There is also the option to have a fun date night out at a dinner theater. There are places like Medieval Times, Pirates Voyage Dinner & Show, RigaTony's Murder Mystery Dinner, and even the Polynesian Fire Luau & Fire Show.
All of these are great options to have dinner and a show together.
13. Enjoy Fine Dining in Myrtle Beach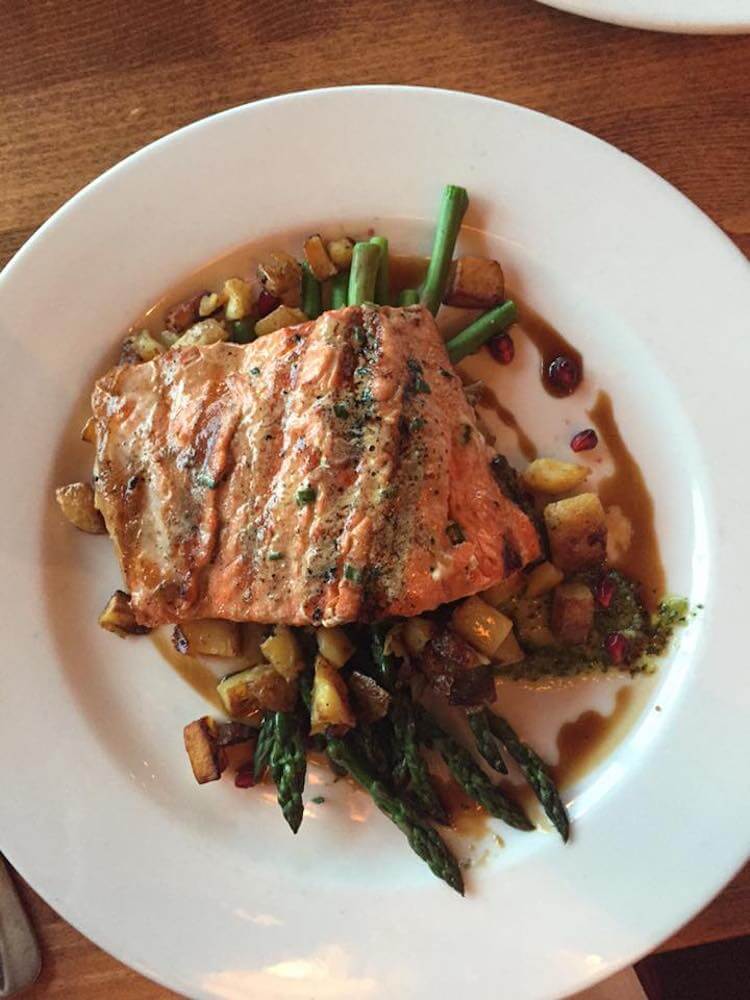 If you'd prefer a quiet date night in Myrtle Beach, there are some delicious restaurants to enjoy a little fine dining.
Places like the Cypress Dining Room at Island Vista, The Brentwood Restaurant & Wine Bistro, The Library Restaurant, Ruth's Chris Steak House, and Thoroughbred's Chophouse are all great options for steak, pasta, and seafood in Myrtle Beach.
14. Playing Putt-Putt Golf is One of the Myrtle Beach Romantic Things to Do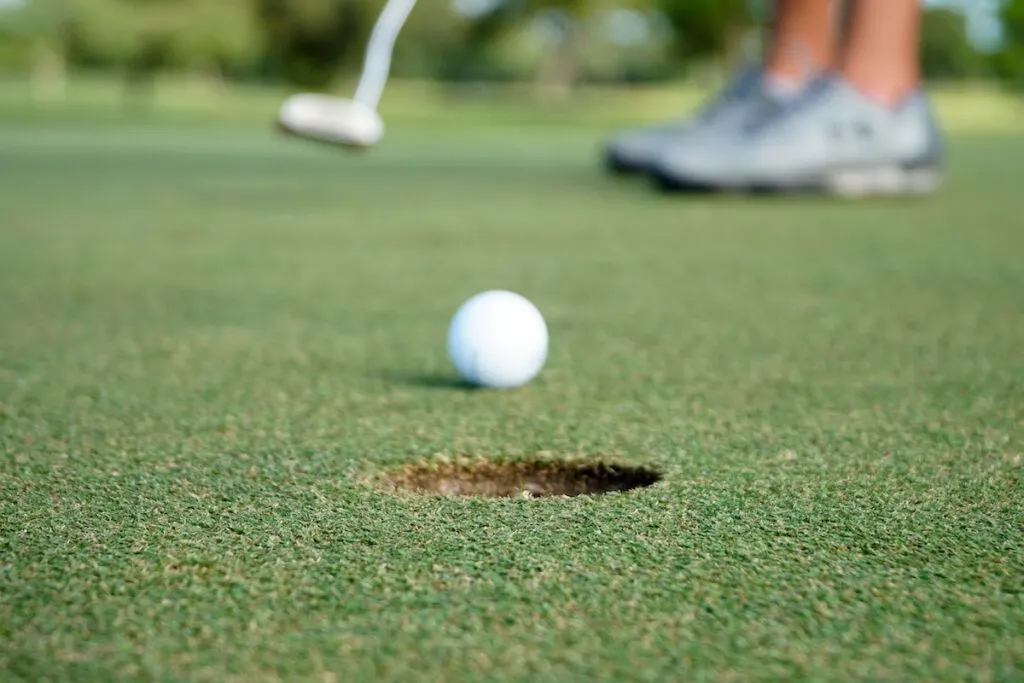 For a cute date in Myrtle Beach, you'll love playing putt-putt golf. There are a ton of fun mini golf courses around Myrtle Beach to enjoy together.
So practice your putting and pick your favorite ball color at incredible spots like Captain Hook's Adventure Golf, Cancun Lagoon Adventure Golf, Jurassic Mini Golf, and Treasure Island Mini Golf.
15. Go Golfing Together
Or, for those who are ready to up their golf game and go from putting to swinging, you can go golfing together in Myrtle Beach too.
A great place to do this is at Myrtlewood Golf Club. You can choose from 2 courses including the Palmetto Course or Pinehills Course!
You can also play at the Grande Dunes Resort, which is even ranked among "America's 100 Greatest Public Courses."
16. Huntington Beach State Park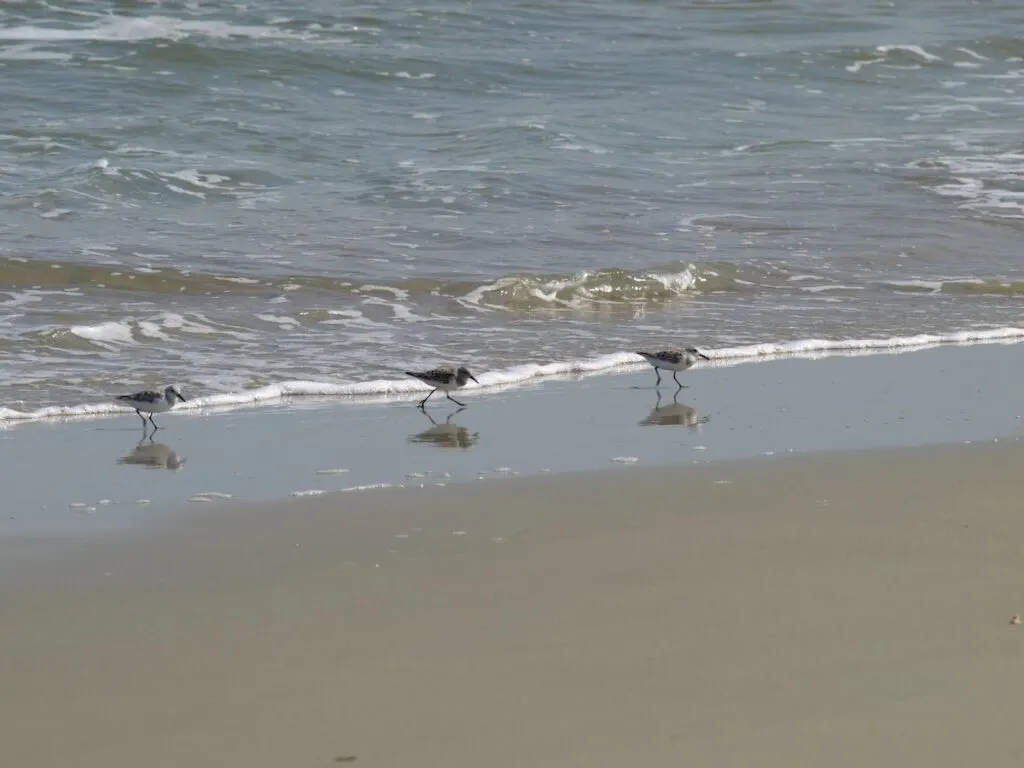 For a peaceful beach experience, definitely head to Huntington Beach State Park in Murrells Inlet for the day during your time in Myrtle Beach!
This pristine beach and reserve is a great place for a little hiking, bird watching, biking, swimming, and even visiting the iconic Atalaya Castle which was the former winter home of Archer Huntington and his wife.
You also have a great opportunity for wildlife viewing here. There is a chance to see pelicans, nesting loggerhead sea turtles, and alligators!
17. Murrells Inlet MarshWalk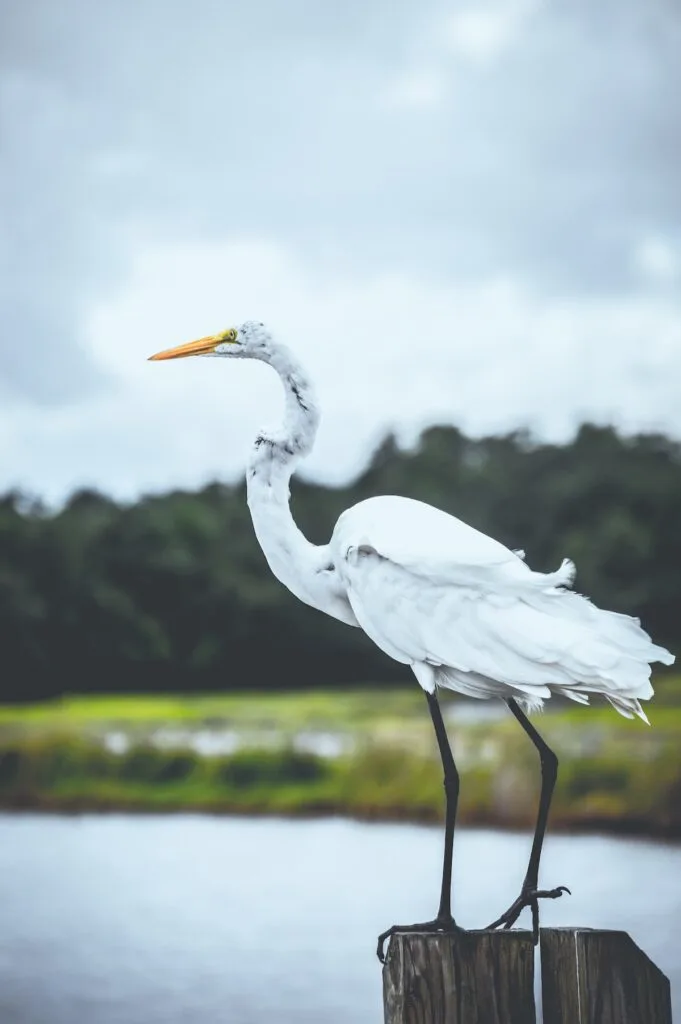 The Murrells Inlet MarshWalk is a half-mile wooden boardwalk that lines a lovely saltwater estuary and is wonderful to visit all on its own.
However, there are also some fantastic waterfront dining options here. And it honestly has some of my favorite restaurants in the Myrtle Beach area. It is definitely worth trying to get into Drunken Jack's or Wahoo's Fish House for a lovely seafood dinner with a view.
18. Kayak or Paddleboard Together
Get out on the water together either on a kayak tour or just a tandem kayak rental for two!
Or, if you want to challenge your balance a bit, perhaps rent a couple of paddleboards during your beach day!
Spot some fish and wildlife as you paddle along the coast taking in all the lovely sights!
There are a lot of kayak and paddleboard rental spots to choose from, including Myrtle Beach Paddle Board & Kayak Adventures, Kokopelli Surf Camp, and No Reservations Kayak Rentals.
If you aren't sure where to go and want to go on a guided paddleboard or kayak tour, definitely check out Kokopelli Surf Camp, as they offer tours around the salt marsh, islands, and even sunrise/sunset tours.
19. Rent a Jet Ski Together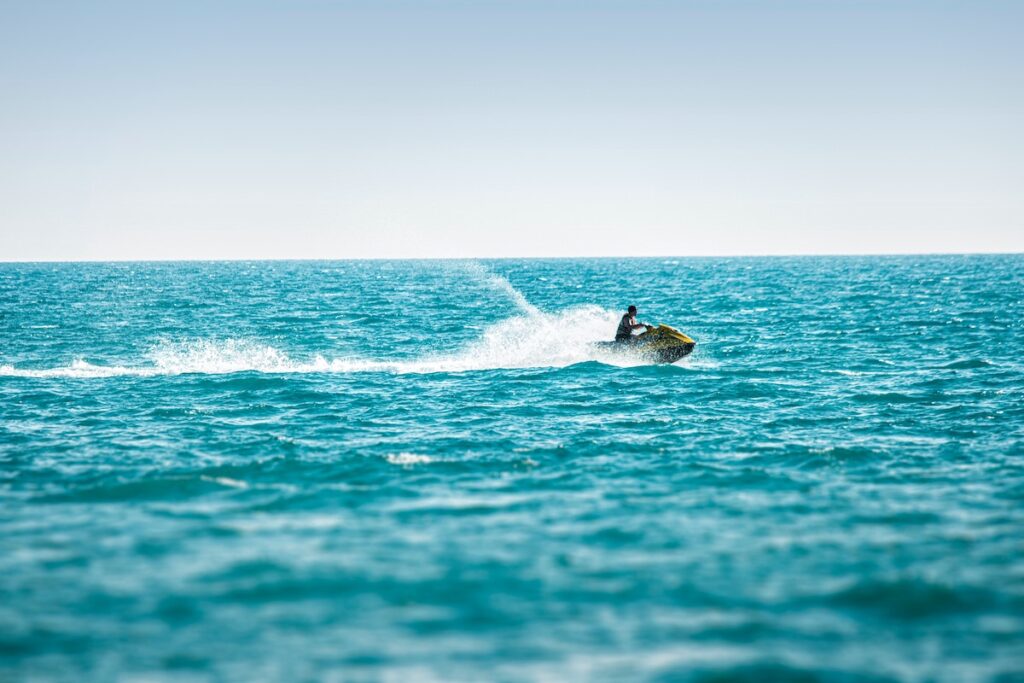 Want to get an adrenaline rush while out on the water together? Then opt to rent a jet ski or two instead. Myrtle Beach Watersports and Downwind Sails are places where you can rent a jet ski for 30 minutes or an hour.
20. Sip Drinks at a Rooftop Bar in Myrtle Beach
For one of the most romantic things to do in Myrtle Beach, definitely head to a rooftop bar.
What is better than watching a sunset together with a cocktail in hand and perhaps some live music? Head over to Tin Roof for a fantastic rooftop bar experience along the beach!
Other great rooftop bars with a view to check out include Riptydz Oceanfront Grill & Rooftop Bar and Landshark Bar & Grill.
21. Relax at a Spa Together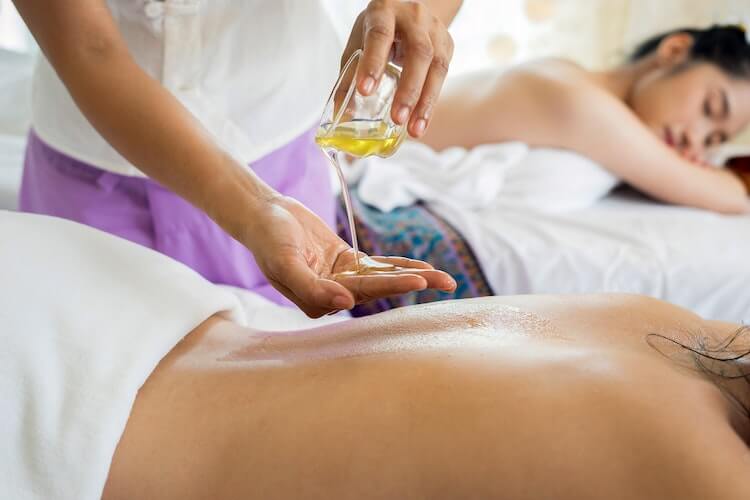 One of the best things to do together on a romantic vacation has to be a fun couples massage. And there are plenty of spas offering that among other great treatments so you can fully relax on vacation.
Celestial Spa on Cloud 9, Majestic Massage & Day Spa, and Essence Day Spa all offer couples massages as well as other things like facials, wraps, and scrubs.
Enjoy a rejuvenating day during your Myrtle Beach getaway.
22. Sipping Wine at a Winery Together is One Of the Most Romantic Things to Do in Myrtle Beach, SC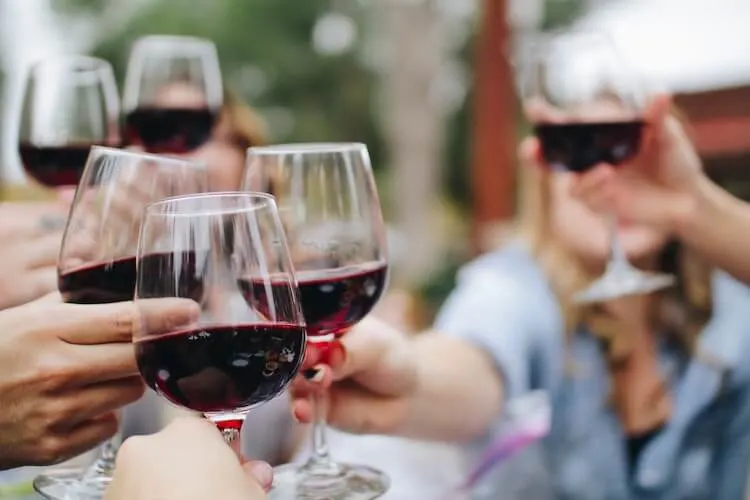 After plenty of time on the beach, why not take a day off to explore some of the wineries in the area?
Enjoy tastings of reds, whites, and sweeter wines at places like La Belle Amie Vineyard, Carolina Vineyards Winery, Duplin Winery, and Silver Coast Winery!
23. Spend a Day at Market Common
Market Common has a ton of fun things to do in Myrtle Beach on a rainy day. With a cinema, bowling alley, and escape room, you could spend hours together playing and having fun!
There are also a ton of shops and restaurants to choose from for a great date day in Myrtle Beach.
24. Book a Sailing Charter
This is a fantastic marriage proposal idea in Myrtle Beach! Sailing Myrtle Beach even has a Marriage Proposal package!
Aside from a marriage proposal idea, if you want a very romantic thing to do in Myrtle Beach, definitely opt for a sailboat ride! Sip champagne while sailing along the Intercoastal Waterway, Little River Inlet, several islands, and even the coast itself.
You can book half-day or full-day charters and they include the captain, possible crew, chips, water, and ice.
25. Take a Day Trip to Charleston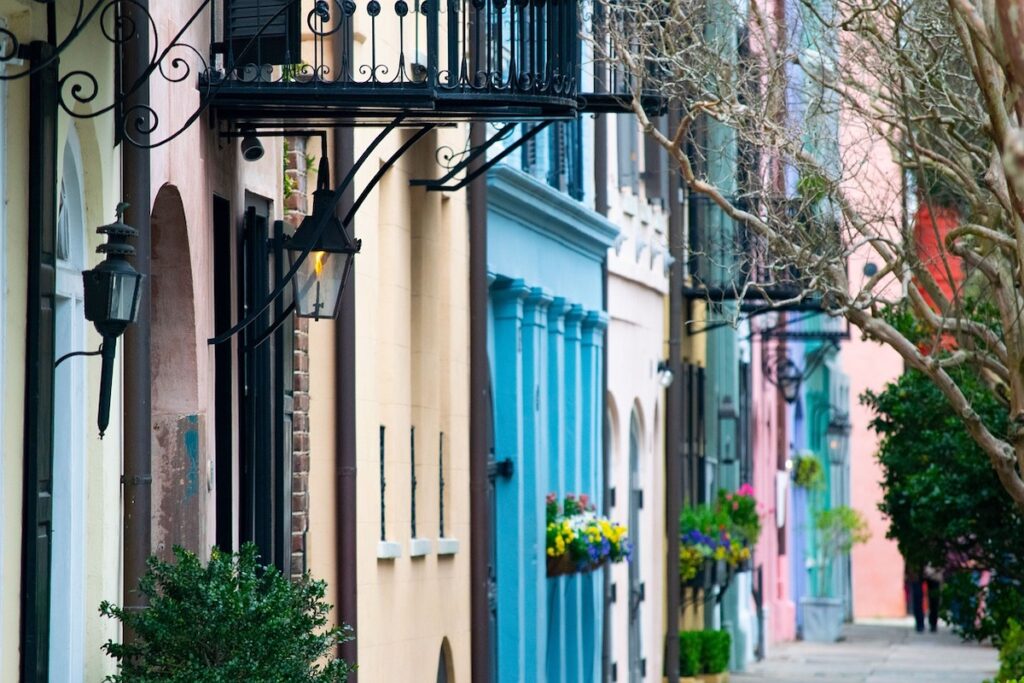 Once you've explored all the romantic things to do in Myrtle Beach, definitely spend a day in Charleston!
Between its colorful buildings, lovely pineapple fountain, and amazing cuisine, you'll love exploring the city of Charleston!
Where to Stay in Myrtle Beach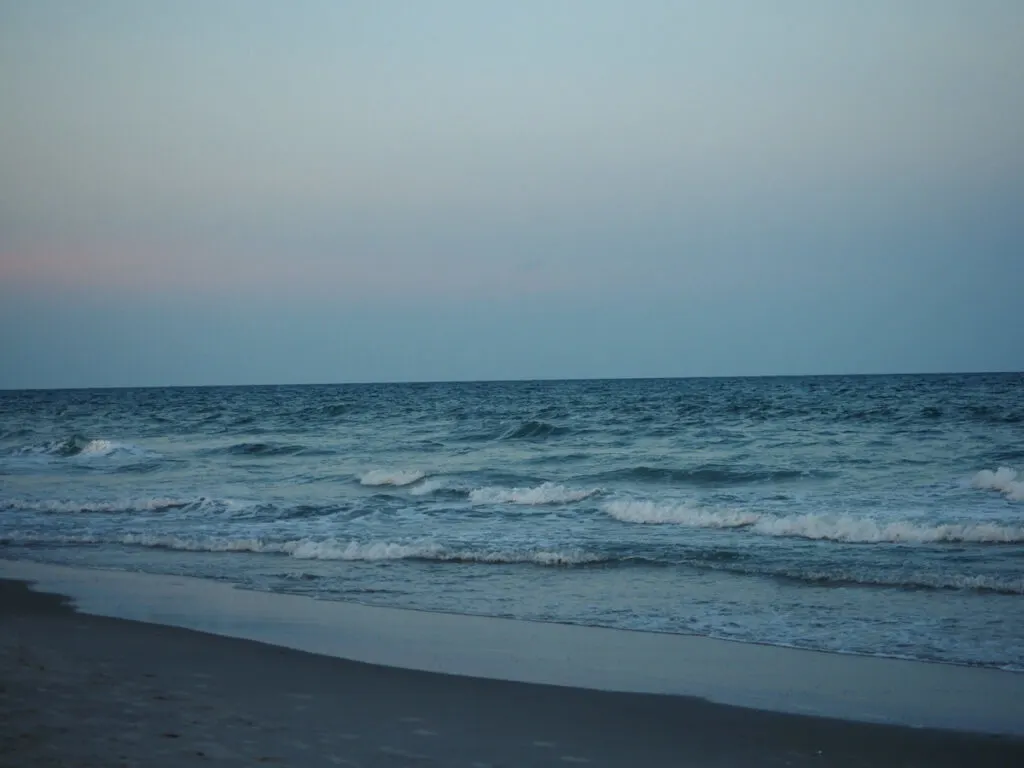 I have a whole guide on the best 11 honeymoon suites in Myrtle Beach that you can check out to find the perfect place to stay.
Some great options are listed below:
Island Vista Resort: With several indoor and outdoor pools, a lazy river, a spa, and a perfect beach location, you'll fall in love with this oceanside resort.
Marriott Myrtle Beach Resort & Spa at Grande Dunes: This place has it all including onsite indoor and outdoor pools, bars and restaurants, and a spa to relax in during your time at Myrtle Beach.
Marina Inn at Grande Dunes: While not located right on the beach, it actually has a private beach with free shuttle service! There are also plenty of pools, dining options, and even places to play golf and tennis that you may never want to leave the resort!
How to Get to Myrtle Beach & Get Around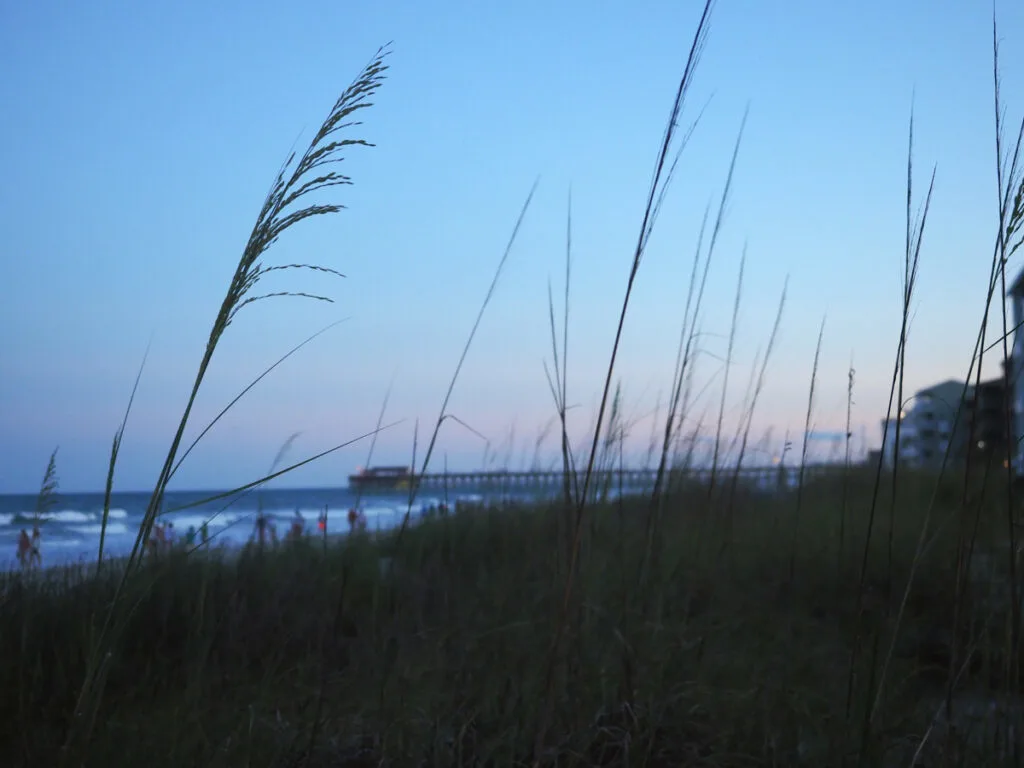 Getting to Myrtle Beach is easy as there is an airport nearby! Many cities around the US offer direct flights there via Allegiant Air, Frontier Airlines, and Spirit Airlines. Other major carriers like United, Delta, and American have flights here too!
I like checking Skyscanner for the best flight prices.
You can also drive from nearby states as well.
Once you're here, I highly recommend having a car. Getting around to some of the further away places is a challenge without it. If you're flying here, definitely rent a car to get out and explore!
There you have it! These are the 25 most romantic things to do in Myrtle Beach! Which would you most like to do?
Want more romantic vacation ideas? Check out these posts!
Pin it here!