Some posts on this site contain affiliate links, meaning if you book or buy something through one of these links, I may earn a small commission (at no additional cost to you!). Read the full disclosure policy here.
---
It is that time of year where we reflect on the memories of this past year and turn to new and exciting opportunities…and travels, for the following year! And with that comes the question of which unique destinations to visit in 2020 will you choose to travel to?
From bucket list dream destinations to places that may surprise you, here are the top unique places to visit in 2020 based on the month!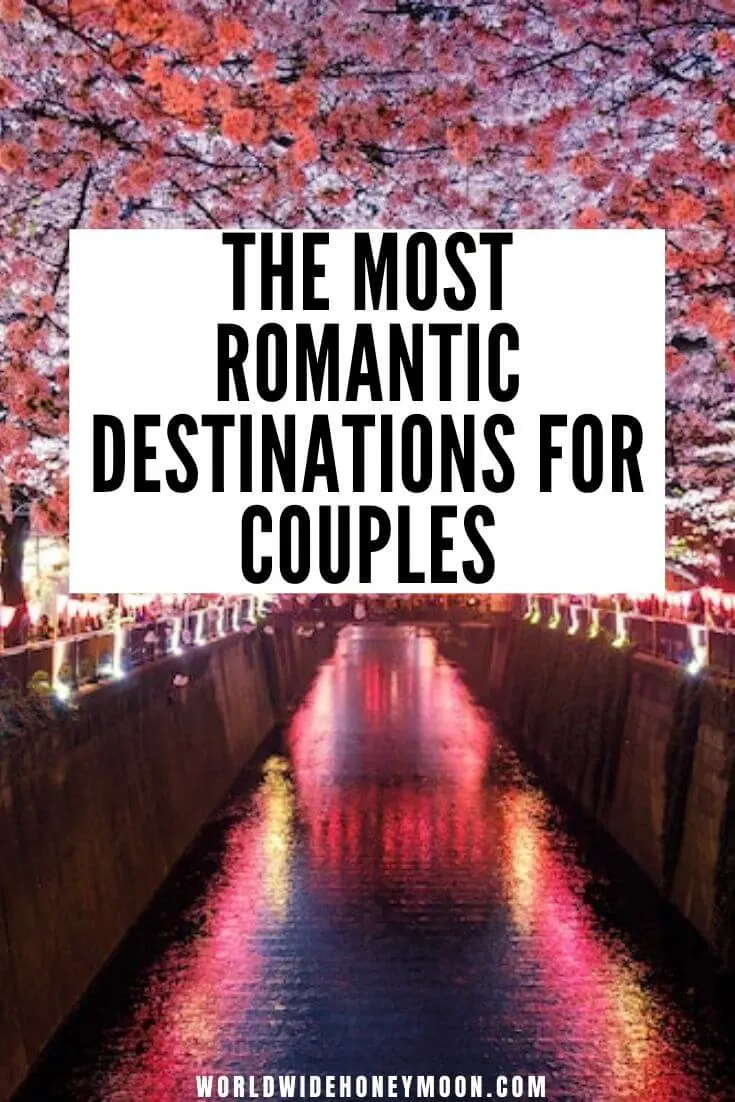 Most Unique Destinations to Visit in 2020 by Month:
January's Most Unique Travel Destination: Antarctica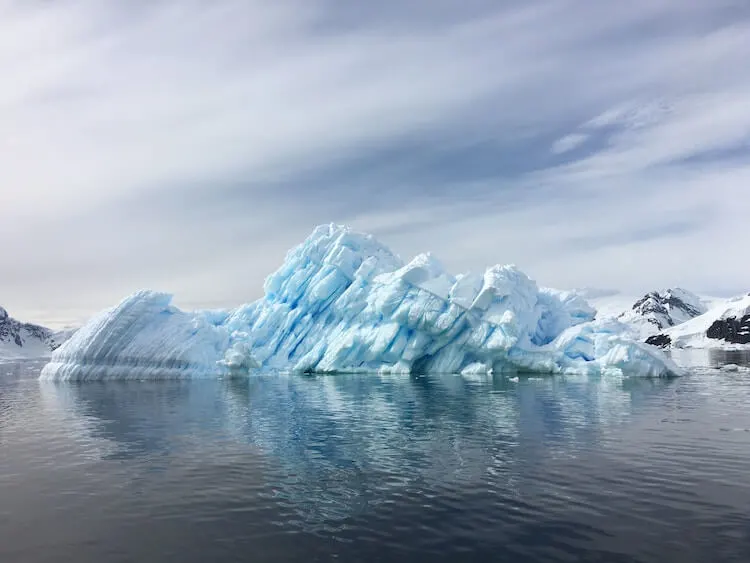 Thought that the final frontier on Earth was only accessible for scientists or the extremely wealthy? That's not entirely true!
Okay, you may not be able to hop on a cruise for under $1,000 like you would to the Caribbean, but with cruises around $7,000-$10,000 per person with Intrepid Travel, it may be expensive, but for a bucket list destination, it is worth it!
And January is an ideal time to visit! Why? It is summertime in the Southern Hemisphere, making a cruise through the Drake Passage and stops on the Antarctica Peninsula much safer. Stare in wonder at glaciers, watch penguins, spot humpback whales and leopard seals, and enjoy the utter silence of being alone in one of the last true remote places in the world.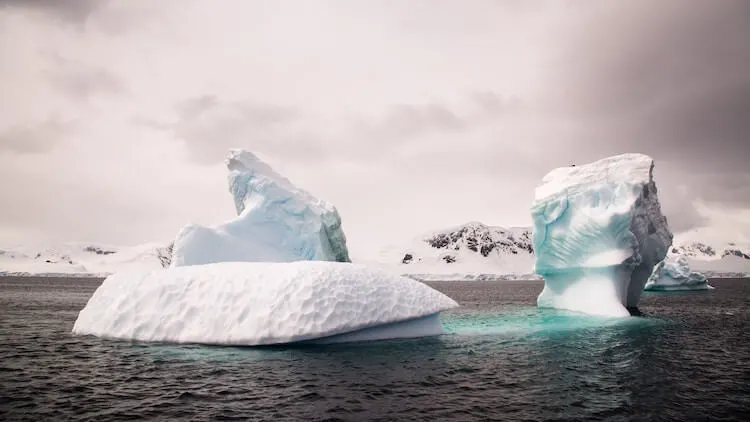 Pro-tip: Fly into Buenos Aires, Argentina before hopping on a smaller flight to Ushuaia, where the cruise ship starts and ends. You can find a great flight to Buenos Aires for as little as 60,000 miles on American Airlines! Flights from Buenos Aires to Ushuaia are as little as $200 round-trip per person on Skyscanner.
February's Best Travel Destination: Colombia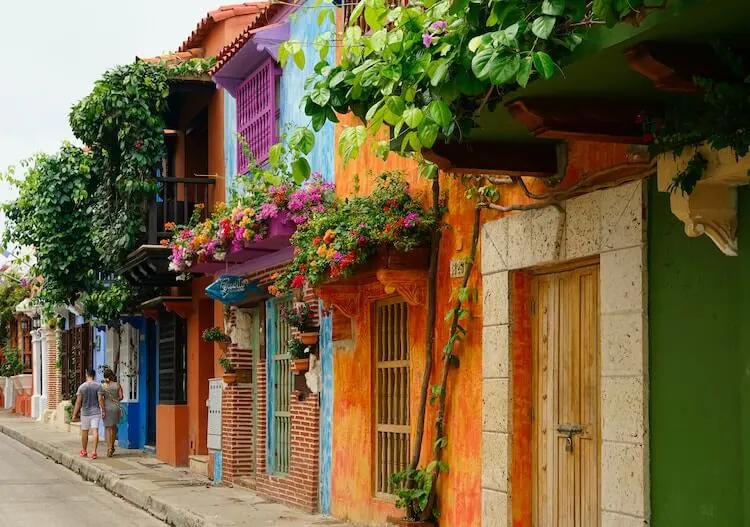 A much cheaper destination than Antarctica, escape the chilly winter in favor of Colombia!
With beautiful Caribbean beaches in Cartagena, coffee plantations near Salento, wonderful nature in the Amazon Rainforest, and exciting cities like Bogota and Medellin, Colombia is a fantastic place to explore for culture, food, history, and sunshine!
And February is a great time to go! There is less rain during this time of year, making exploring cities and getting some sun ideal during this time.
While you're in Colombia, be sure to hit up a few destinations! The culture varies from place to place, so seeing a few spots will help you get a better feel of Colombia!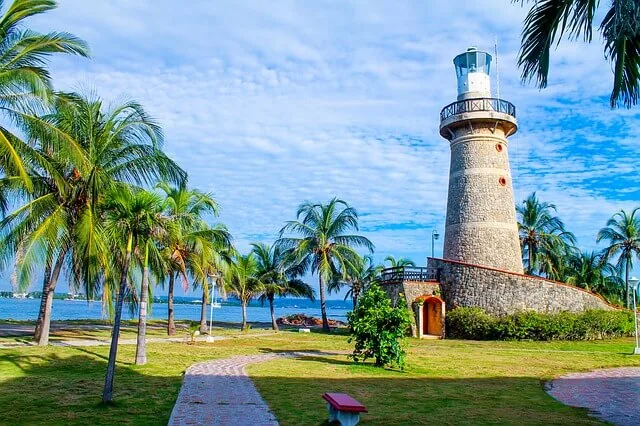 Pro-tip: Flights there can be incredibly affordable thanks to many cities having direct flights to Bogota. From Cleveland, you can get a flight for as little as $520 round-trip in February with a layover in Atlanta, Orlando, Miami, or NYC! From NYC, you can expect to pay under $300 for a round-trip flight in February! Check out the best flight prices and set price alerts on Skyscanner!
Most Unique Travel Destination in March: Iceland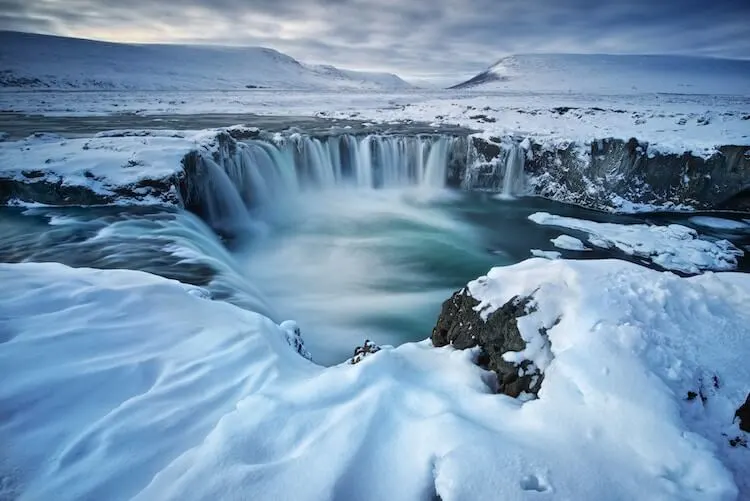 I know what you're thinking. Yes, Iceland is cold most of the year, and in March, it is cold, snowy, and not exactly a great escape from the chilly winter.
But hear me out!
Not only is March a fantastic time to visit Iceland for the likelihood of catching the Northern Lights due to less daylight than summer months, but it is also shoulder season before the summer crowds descend.
Feel like you're beyond The Wall in Game of Thrones by visiting Kirkjufell (the arrowhead mountain in the show), and warm up in the hot springs with much fewer crowds than in the summer months.
Also, March is a great time when daylight starts getting longer, and the weather gets slightly better, making it easier to explore longer during the day.
Pack your warmest, waterproof clothing and enjoy the best of Iceland in March!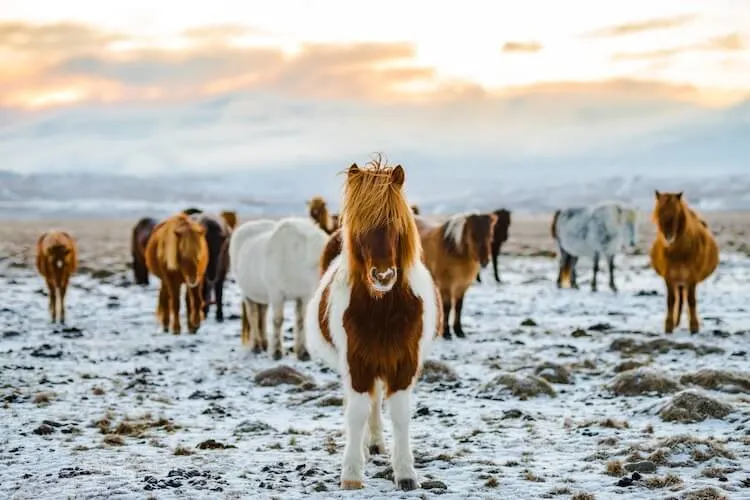 Pro-tip: The easiest way to get around Iceland is by renting a car. We love Rentalcars.com for finding great deals on rental cars around the world! However, you'll want to be careful driving in the ice and snow, and definitely get a car with 4-wheel drive. Keep an eye out for alerts and weather conditions before driving, and it probably isn't a good idea to drive the Ring Road route during this time. Instead, stick to Southern Iceland and the Golden Circle.
Most Dreamy Destination to Visit in April: Japan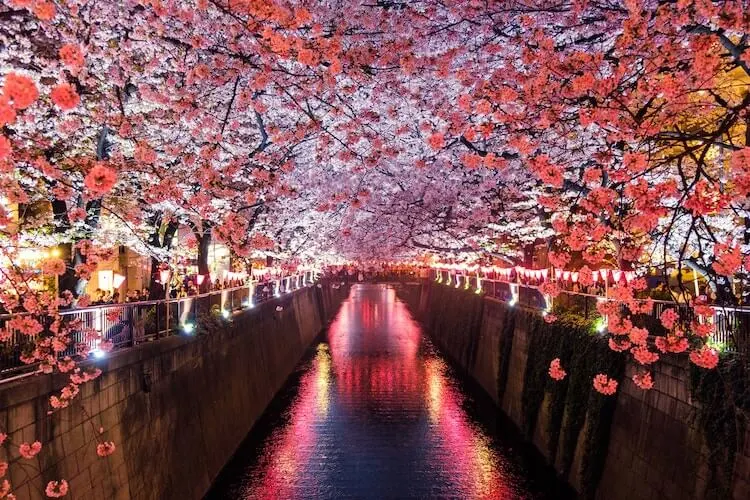 Japan is a popular destination in April thanks to the cherry blossoms. Starting in spring, these beautiful buds bloom, making it look like a dreamy wonderland all over Japan.
Parks, gardens, everywhere are full of these lovely trees. Starting in March and ending in May, the cherry blossoms hit peak bloom at various spots across Japan, with the earliest blooms being in the south and the latest in the north. So plan a trip in early April for a chance at catching the blooms in major cities like Tokyo and Osaka.
Go and enjoy the scenery, explore exciting cities like Tokyo and Kyoto, visit some hot springs (Onsen) in Hakone, and perhaps get a little beach time in Okinawa in the far south.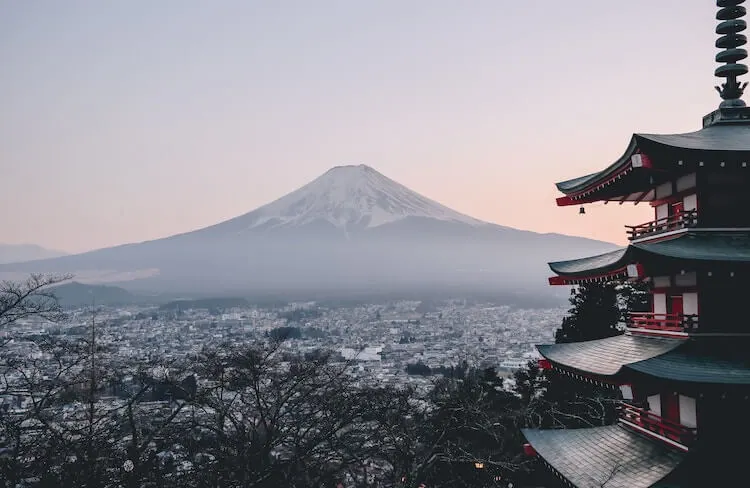 And definitely try some cherry blossom flavored treats while you're there!
Pro-tip: Japan is easy to get around on the main island thanks to high-speed trains! Zip from Kyoto to Japan in under 2 hours! Or if you find cheaper flights to Osaka, you can fly there and get to Tokyo in about 3 hours!
Most Unique Destination to Visit in May: Peru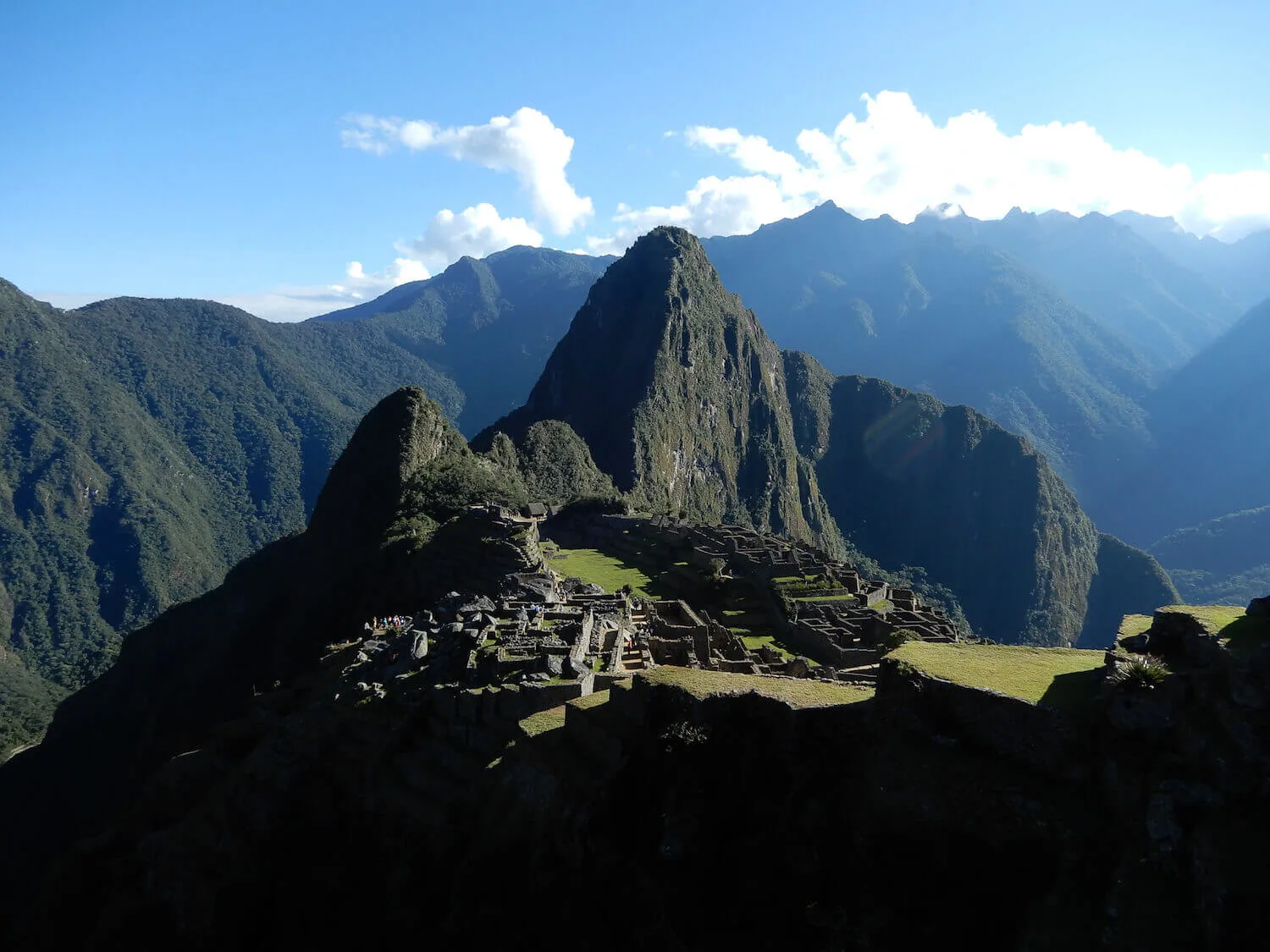 We love Peru. We went to Peru for 10 days in May of last year and cannot recommend it enough. The weather was ideal for hiking in the Sacred Valley and Machu Picchu, exploring the Amazon Rainforest, and eating our way through Lima.
Not only is the weather perfect that time of year but also it is shoulder season for tourists. Peru gets pretty busy in the summertime as it is the dry season for the Amazon and Machu Picchu, drawing in thousands of people. So go in May before they come in and enjoy places with fewer crowds.
Admire the mysterious Machu Picchu, take a daring trek to Rainbow Mountain, and perhaps spot a jaguar (or two) along the banks of the Tambopata River in the Amazon. Either way, Peru will leave you breathless and plotting your return.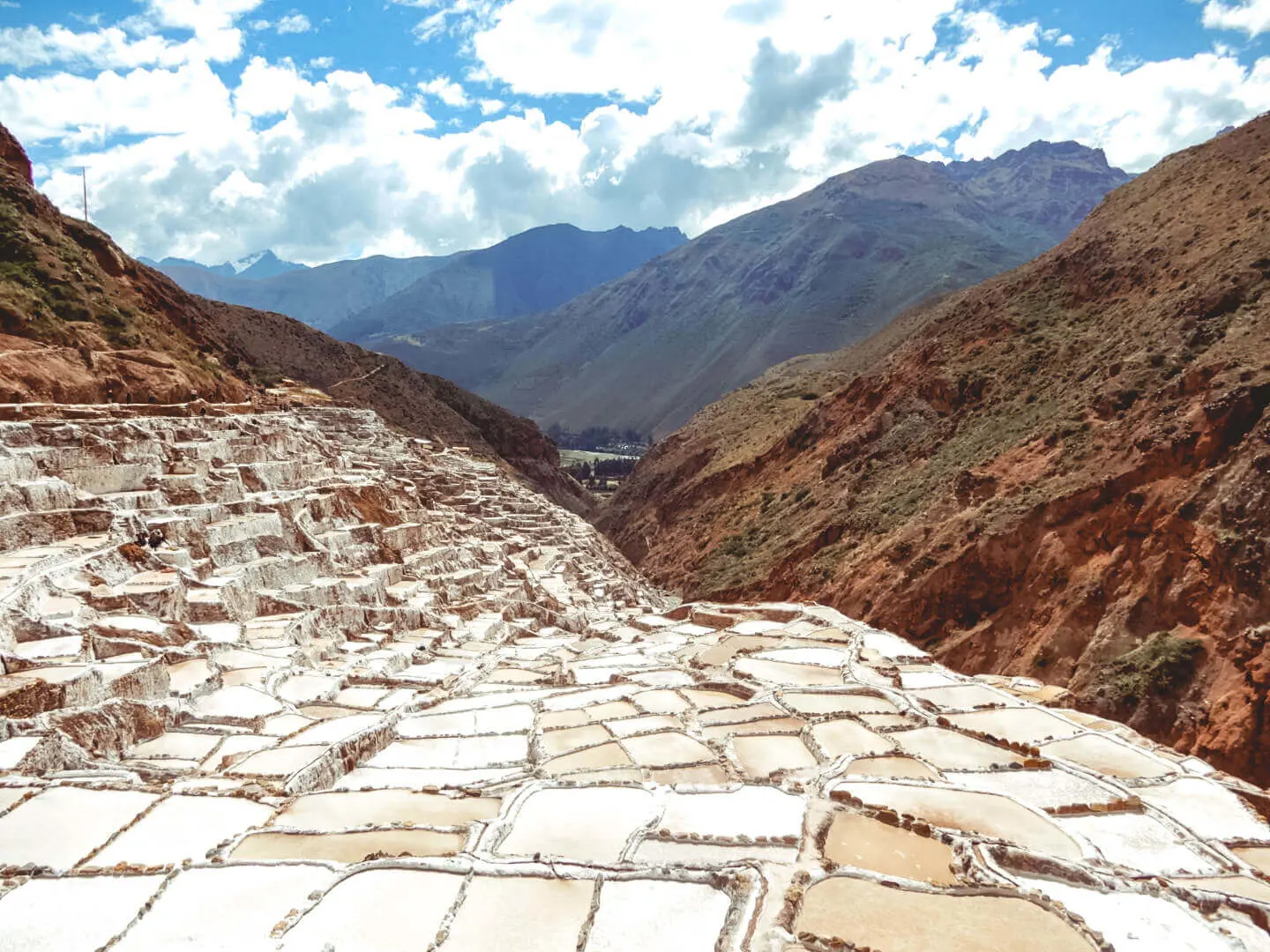 Pro-tip: For information for packing in just a carry on for Peru, check out our in-depth blog post detailing everything we packed! Also, for information on budgeting for Peru, we've got a great post to create the perfect Peru budget!
Top Travel Destination for June: Scotland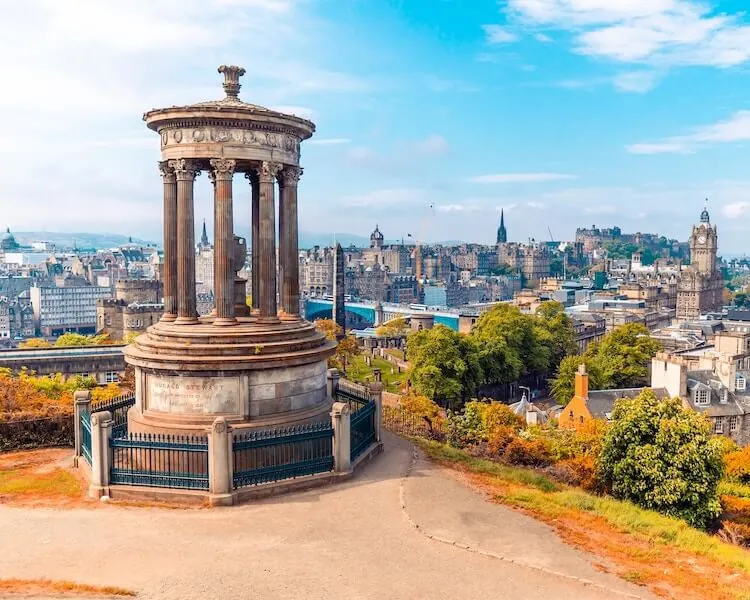 Interested in visiting one of the most beautiful places in the world? Look no further than Scotland. This country is full of history, awe-inspiring natural landscapes, and friendly locals.
Seriously, dreamy and historical castles, incredible hikes, and mysterious lakes abound in this country, making it ideal to visit when it is warmer. Which is why we suggest visiting in June!
Fly into Edinburgh or Glasgow, rent a car, and check out the best sites in Scotland including the beautiful landscapes like the Fairy Glen or Old Man of Storr on the Isle of Skye, try to spot Nessie at Loch Ness, or stop in for a dram at a whisky distillery in Speyside.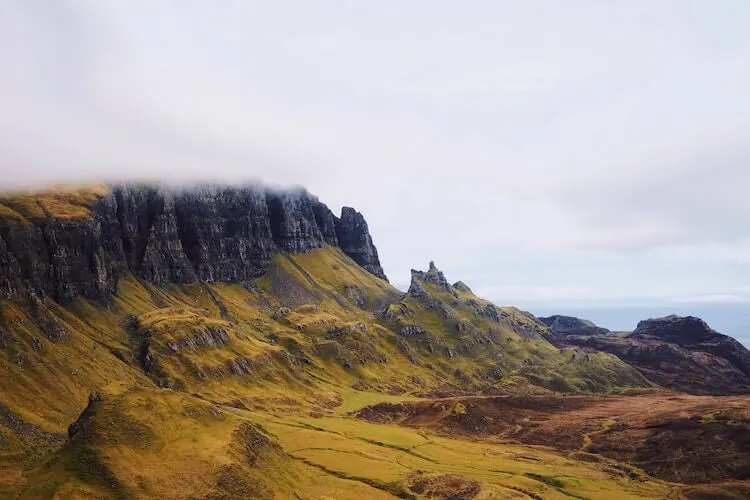 Pro-tip: If you're renting a car, keep in mind that they drive on the left side of the road. It'll be terrifying at first if you haven't driven on that side before, but you'll get used to it! Also, there is zero-tolerance for drinking and driving. Like you better not blow anything above a 0.0 if pulled over. Instead, whisky distilleries offer drams to go for designated drivers to enjoy when they get back to their hotel instead of feeling left out while all their friends are drinking.
Most Unique Travel Spot in July: Georgia (the Country)!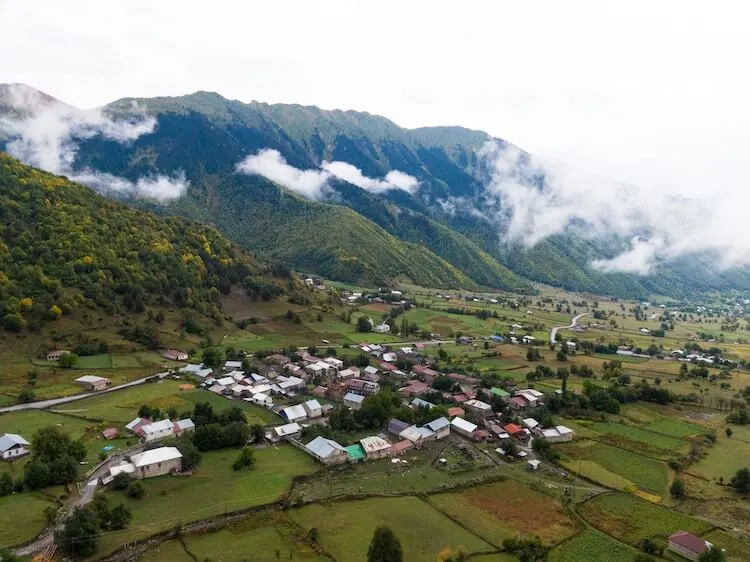 Is it just me or have people been mentioning visiting here more and more over in the last few years? Digital nomads are flocking here for cheap prices and amazing culture. Intrepid Travel is even offering new tours to Georgia next year. This can only mean this once off-the-beaten-path destination is going to get hot…. So you better go now!
Aside from the historical capital city of Tbilisi with the Narikala Fortress overlooking the town, check out the wine region of Kakheti for amazing wine with a history that goes back over 8,000 years, and definitely visit out beautiful ruins (and even a monastery) in the ancient city of Mtskheta.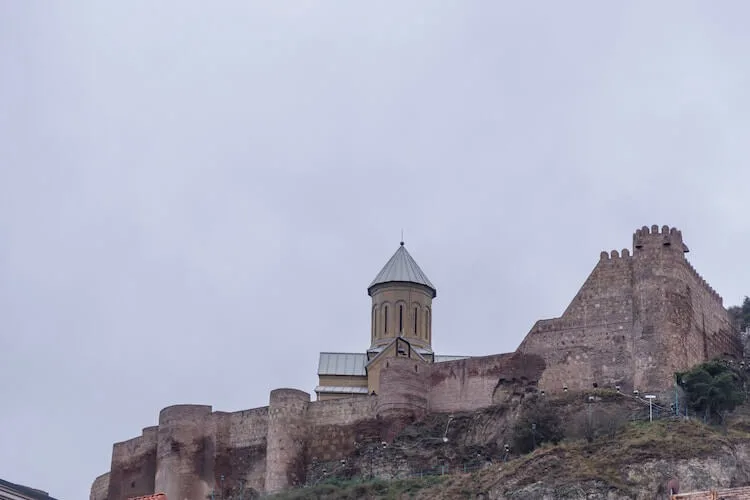 Pro-tip: Flights to and from Georgia are getting much easier, with many carriers from around the world adding Georgia to their list of stops like Turkish Airlines, Lufthansa, LOT Polish Airlines, Qatar Airlines, and more! Even Georgian Airways has several flights throughout Europe.
From cities in the US like NYC, you can find flight deals for as little as $690 per person!
Best Destination in August: Kenya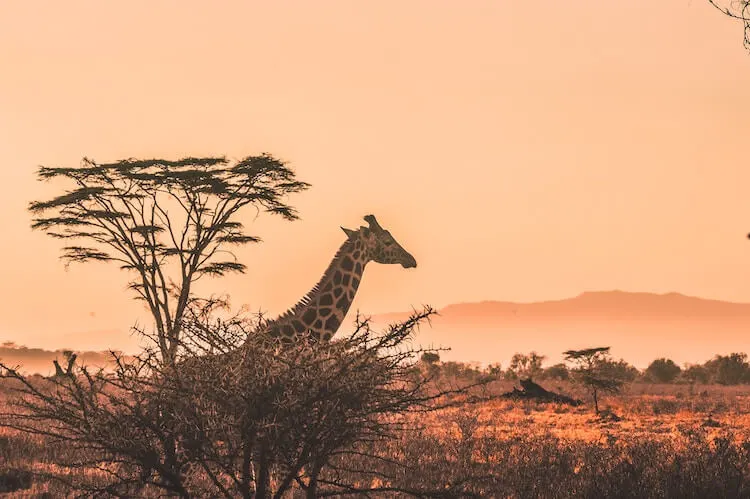 Why visit Kenya in August? The Great Migration. Witness 2 million wildebeest, zebra, and many other animals migrate from Tanzania to Kenya in search of lush grass.
And during this time of year, they will be crossing the Mara River, a dangerous feat that is a crazy thing to witness.
Not only will you almost be guaranteed incredible animal sightings, but also the weather is warm. There is the possibility of rain, but it is still a fantastic time to visit to witness incredible wildlife encounters and photography opportunities you'd never thought possible.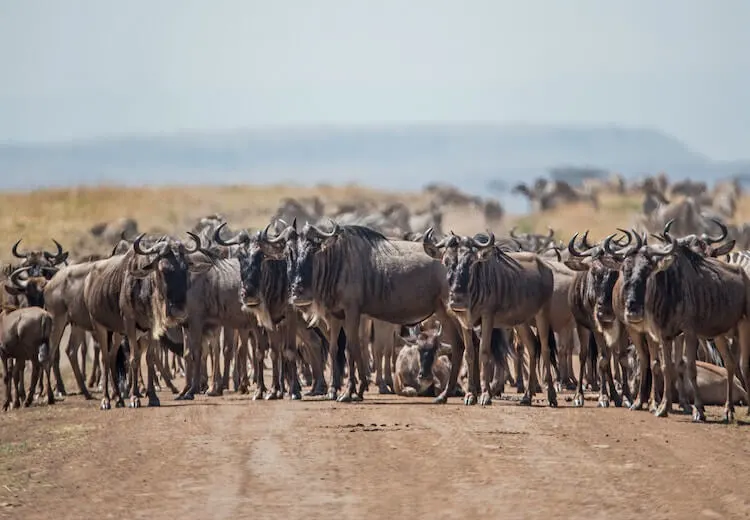 Pro-tip: For booking a safari, I recommend going through a company. There are a lot of details that go into planning a safari trip, so it is much easier to have a travel expert handle it. For more affordable safaris, opt for group tours with Intrepid Travel, and for more luxury, we love Safari 365 for customized trips around Africa.
Most Bucket-List Worthy Destination in September: Alaska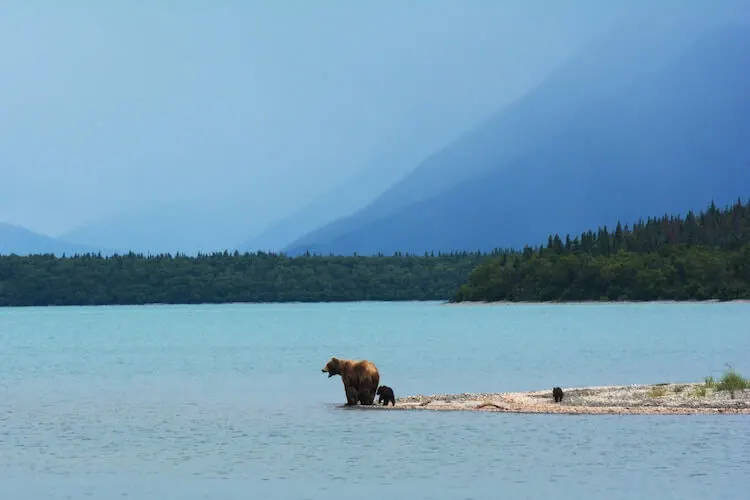 Whether you plan to take a cruise or a road-trip, Alaska in September is a great time to go. First of all, the tourist high season is tapering off, meaning you'll find better deals, especially on cruises, and the daylight hours are still longer than the fall and winter months.
September in Alaska is a great time is spot wildlife in Denali, view glaciers, and enjoy the best this amazing state has to offer while the weather is still decent and there is daylight to go around.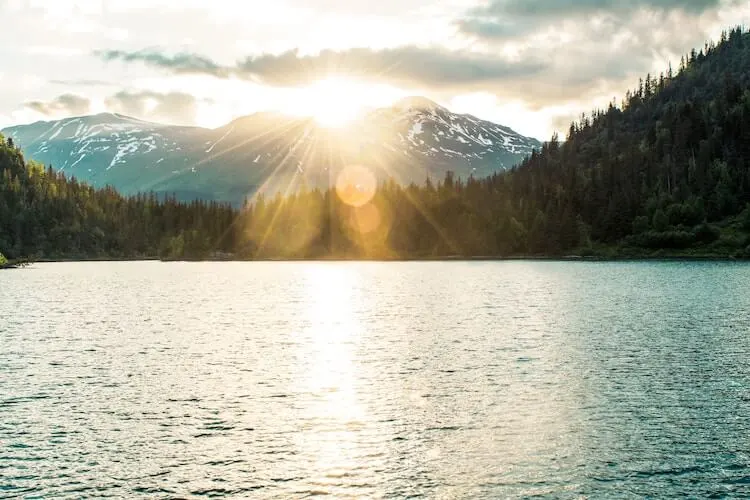 Pro-tip: Always pack warm clothes! Even if it is late summer and early fall, the weather can be unpredictable. Pack gloves, a hat, scarf, and waterproof jackets to keep you warm and dry during an unexpected rainfall or snow.
Best Place to Visit in October: Morocco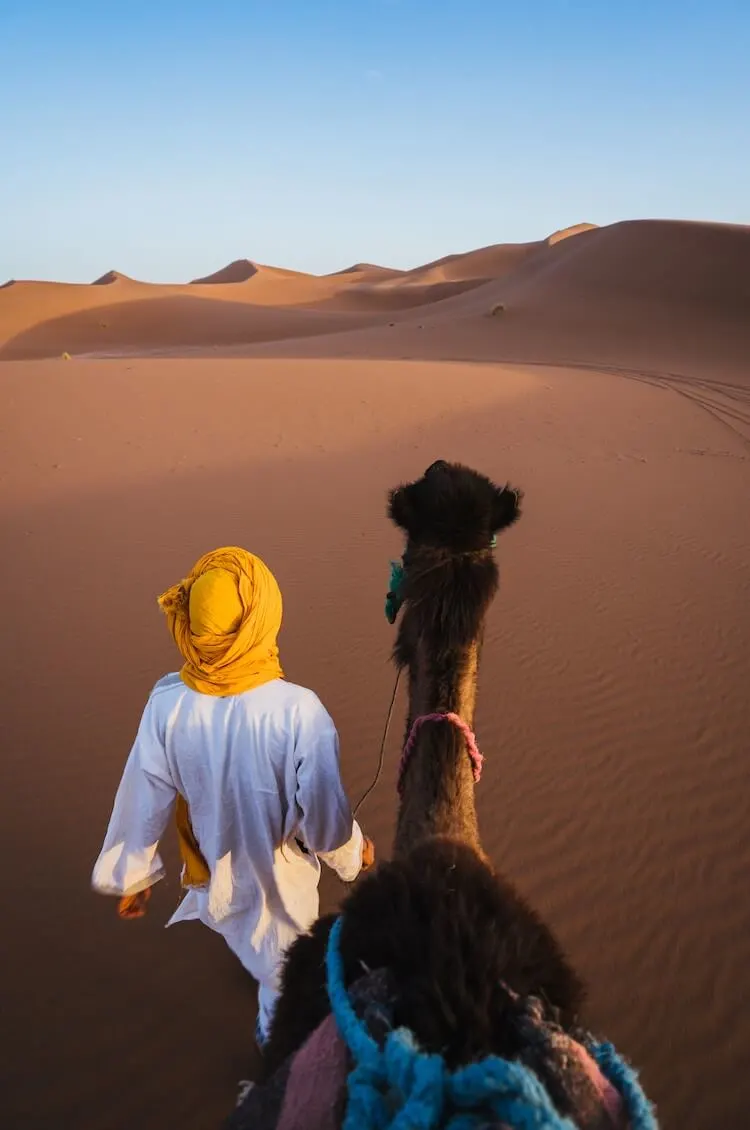 Smell the spices in the Old Medina of Marrakesh, view the stars as you've never seen them in the middle of the Sahara Desert, stay in a stunning Riad in Fez, and take fantastic photos in the blue city of Chefchaoen.
Morocco is great to visit in October because the weather is finally starting to cool down, and it is shoulder season, meaning you'll have fewer crowds to push through in touristy destinations and prices will decrease.
Immerse yourself in the culture of Morocco and be charmed with its stunning landscapes.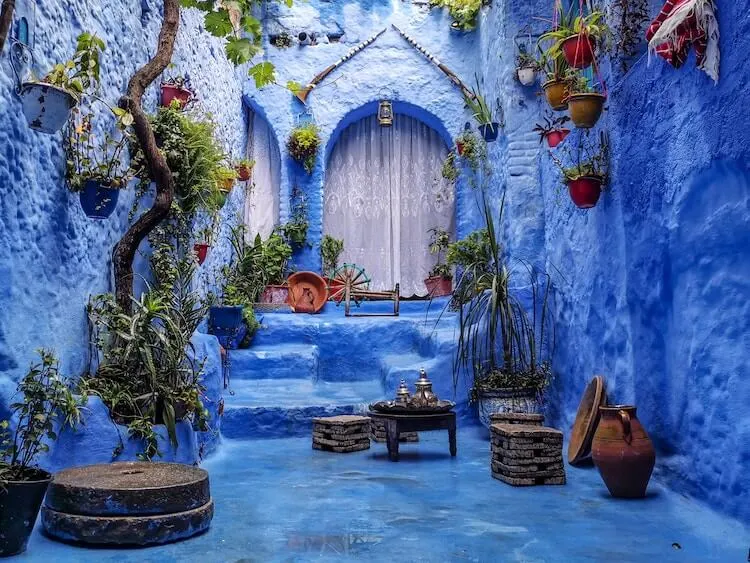 Pro-tip: Morocco is a conservative country, meaning you'll want to cover up to avoid unwanted attention. Keep a scarf or shawl handy to cover up, and when it comes to visiting mosques, you'll need to wear long sleeves and a long skirt/dress if you're a woman and pants/trousers for men.
Most Unique Destination to Visit in November: Argentina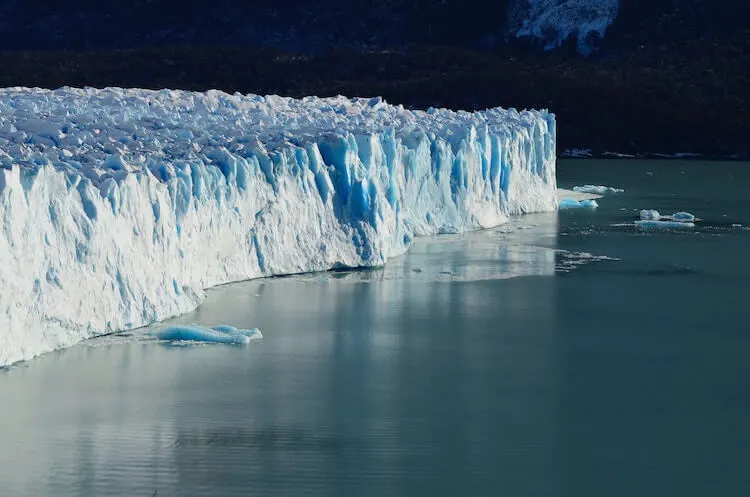 While the Northern Hemisphere is cooling down, Argentina is warming up. It is turning into spring in Patagonia, with wildflowers, longer days, and sunshine, and you'll find November a pretty pleasant time to go on several treks before the crowds turn up in December.
It is also an ideal time to visit the delicious wine region of Mendoza. Wineries are in the planting season, and it is a great time for hiking in the area. Enjoy a bike tour of Mendoza's wineries to try some of the best ones!
And, of course, you'll love Buenos Aires as it warms up and there are plenty of festivals in November to enjoy like Day of the Guacho Celebration, Night of the Museums, and the Buenos Aires Gay Pride Parade.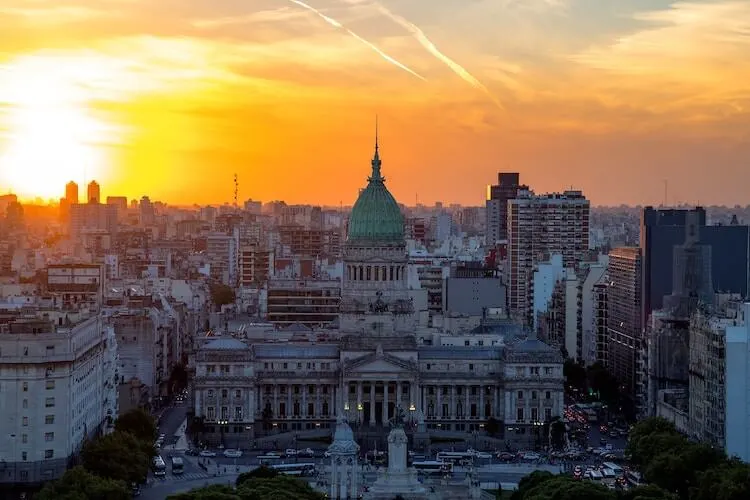 Pro-tip: When hiking in Patagonia, pack warm clothes! You can experience all 4 seasons in a day, so be prepared. Also, be sure to check out the incredible Malbec wine in Mendoza and save some hiking for the mountains in that area too!
The Perfect December Destination to Visit in 2020: Eastern Europe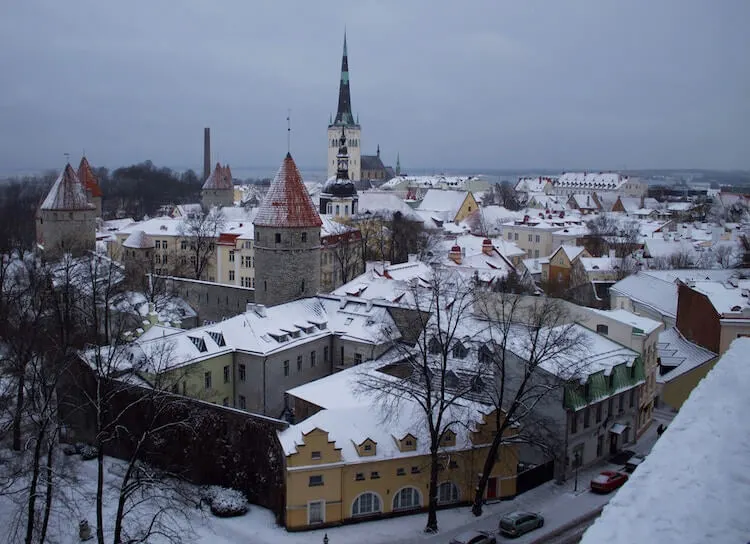 We know that December is Christmas Market season across Europe (and even other places across the world). And while Germany gets a lot of attention this time of year, why not get off the beaten path a little in Eastern Europe?
Bundle up and start off in early December in the more popular destinations of Prague and Budapest before venturing over to Riga, Ljubljana, and even Europe's #1 Christmas Market according to European Best Destinations, Tallin, Estonia.
Not only will you enjoy the same treats as you would in many Christmas Markets across Europe like mulled wine and gingerbread, but you'll enjoy these markets at a fraction of the cost of larger cities like Vienna and Berlin.
Pro-tip: Cash is king at Christmas Markets. Grab money at the ATM in the airport on your way in or at a bank there and use it to buy your tasty treats and fun souvenirs.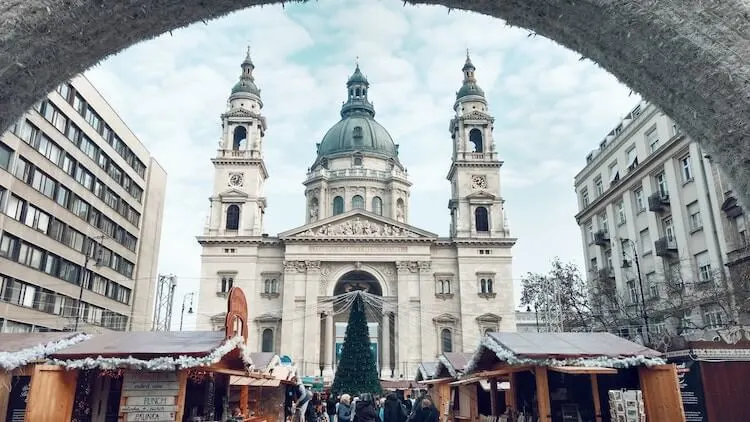 Pro-tips for Travel in 2020:
Don't forget travel insurance! We don't travel internationally without World Nomads. With plans that cover trip cancellation, interruption, medical, etc. It is affordable insurance that gives peace of mind.
For hotels bookings and reviews, we love TripAdvisor and

Booking.

com. They search for the best prices and you can read thousands of reviews to make sure you stay in a fantastic spot!
For scheduling day trips and tours, check out Get Your Guide or Viator. We love searching for tours whether it is the best food tour in Paris or the perfect winery tour of the Willamette Valley in Oregon. You'll find great deals and reviews on tours to make sure you pick the best one!
Have fun and enjoy these unique travel destinations! While they aren't the typical places most people go and visit, if you are looking for something off the beaten path, you'll love visiting these amazing spots!
So there you have it, the 12 most unique destinations around the world to visit in 2020. From January through December, I hope you have a fantastic year of travel in 2020.
Where would you visit in 2020? Let us know in the comments!
Pin it here!