Some posts on this site contain affiliate links, meaning if you book or buy something through one of these links, I may earn a small commission (at no additional cost to you!). Read the full disclosure policy here.
---
Looking for the easiest national parks you can visit in a weekend trip?
There are several incredible national parks in our country. And sure, you could visit any of them within a weekend trip. But some are more difficult to get to involving a flight plus some longer drive times. While you can definitely squeeze in some shorter hikes, some just aren't worth the trip for only a couple of days.
However, there are many parks in the US that are not too far from a good-sized airport, making it much easier to visit quickly! There are also smaller national parks that you can see quite a bit within a 2-day trip! So that is why, after returning from our latest trip to Shenandoah National Park, we're inspired to share the top 12 national parks you can easily visit in a weekend.
Which national parks have you visited? Which would you visit in a weekend? Let us know in the comments or you can reach us on Twitter @wwhoneymoon, Instagram @worldwidehoneymoon, or email [email protected].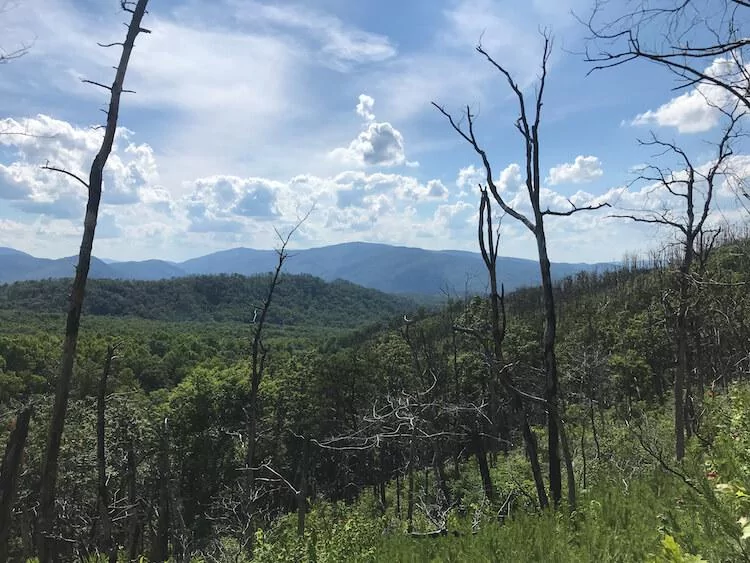 Time Stamps National Parks You Can Visit in a Weekend Trip:
0:20- Intro
0:37- Updates/chat
6:47- Highlight of the week
7:16- Topic intro
10:11- #1 of the national parks you can visit in a weekend: Great Smoky Mountains National Park
12:19- #2: Shenandoah National Park
16:39- #3: Mammoth Cave National Park
19:50- #4: Cuyahoga Valley National Park
23:34- #5: Mt Rainier National Park
25:34- #6: Hot Springs National Park
27:58- #7: Joshua Tree National Park
31:44- #8: New River Gorge National Park
34:37- #9: Everglades National Park
36:58- #10: Congaree National Park
43:18- #11: Olympic National Park
46:40- #12: Grand Canyon National Park
49:50- Wrap up
Helpful Links and Further Reading:
How You Can Help:
Pin it here!