Some posts on this site contain affiliate links, meaning if you book or buy something through one of these links, I may earn a small commission (at no additional cost to you!). Read the full disclosure policy here.
---
Shenandoah National Park is an amazing national park to visit! That's why we had to create this ultimate guide to Shenandoah National Park to help you plan your trip!
With rolling mountains with tiny towns in between, great wineries, incredible hiking opportunities, and more relaxed vibes than its neighbor the Great Smoky Mountains National Park, this is a place you don't want to sleep on!
So if you are planning to visit Shenandoah National Park, here are all the details you'll need in this podcast episode!
Would you visit Shenandoah? What are your favorite things to do here? Let us know in the comments or you can reach us on Twitter @wwhoneymoon, Instagram @worldwidehoneymoon, or email [email protected].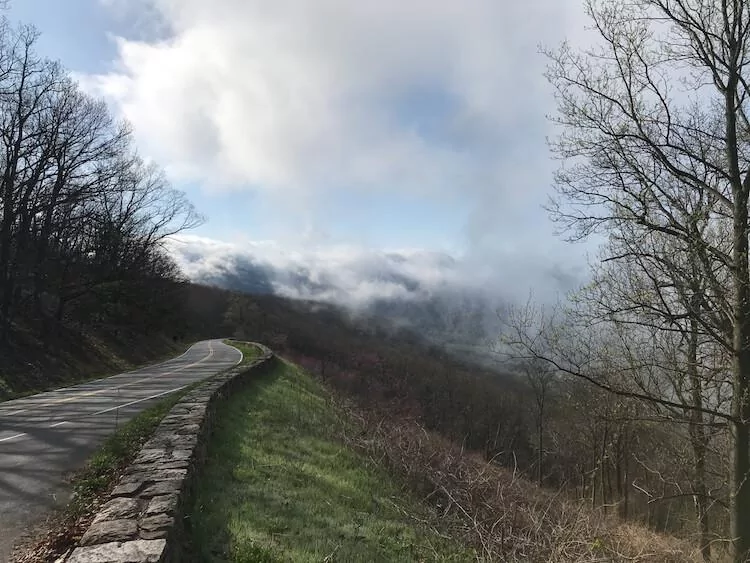 Time Stamps Guide to Shenandoah National Park:
0:21- Intro
0:40- Updates/chat
5:08- Highlight of the week
10:08- Topic intro: Guide to Shenandoah National Park
11:24- How Shenandoah got its name
13:00- Thoughts prior to arriving
16:18- First impressions of Shenandoah National Park
20:42- How to get to Shenandoah and where to stay
27:17- Things to do in Shenandoah National Park
40:24- Where to eat/drink around Shenandoah
45:51- Top experience in Shenandoah National Park
48:28- Would we go back?
52:08- Wrap up
Helpful Links and Further Reading:
Relevant Blog Posts:
Relevant Podcast Episodes:
Where to Stay:
How You Can Help:
Pin it here!