Some posts on this site contain affiliate links, meaning if you book or buy something through one of these links, I may earn a small commission (at no additional cost to you!). Read the full disclosure policy here.
---
Ahh soup. Creamy, delicious, savory, and comforting. Almost every corner of the world has some sort of soup dish that is loved by many. That's why we compiled a list of the best soups in the world worth traveling for in this podcast episode!
From the spicy jjigae in Korea to the herby and thick kulajda soup in the Czech Republic, there is a soup for everyone to enjoy all about the world! In this podcast episode, we discuss the 10 best soups in the world that'll make you want to book a plane ticket ASAP to get it from the source. So pack that spoon and throw on that sweater! It's soup season!
What is your favorite soup in the world? Let us know in the comments or you can reach us on Twitter @wwhoneymoon, Instagram @worldwidehoneymoon, or email [email protected].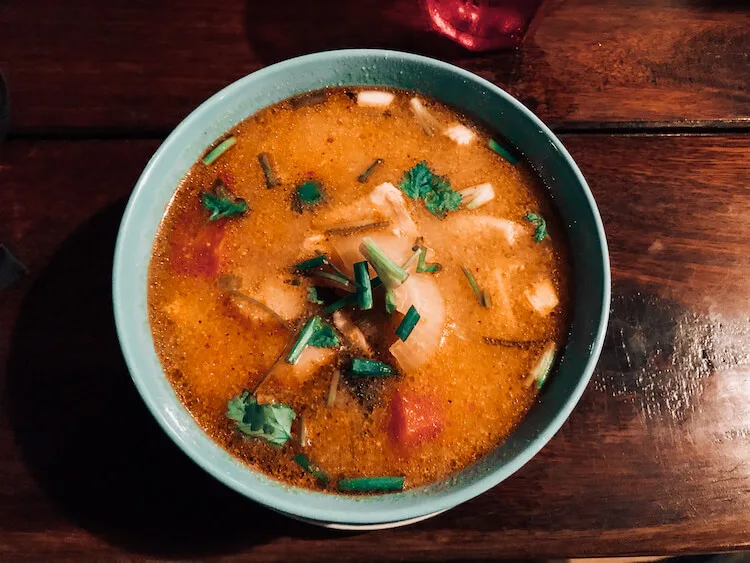 Time Stamps Best Soups in the World:
0:17- Intro
0:33- Updates/chat
4:54- Highlight of the week
7:36- Topic intro
11:31- #1 Best soups in the world: Canh Chua from Vietnam
13:01- #2: Hot and sour soup from China
15:31- #3: Kulajda from the Czech Republic
17:36- #4: Gumbo from Louisiana
20:26- #5: Lentil soup from the Meditteranean
23:13- #6: Fanesca from Ecuador
27:29- #7: Jjigae from Korea
30:20- #8: Zupa Ogórkowa from Poland
32:51- #9: Pozole from Mexico
35:19-#10: Tom Yum soup from Thailand
38:50- Honorable mentions
41:02- Wrap up
Helpful Links and Further Reading:
Related Podcast Episodes:
How You Can Help:
Pin it here!