Some posts on this site contain affiliate links, meaning if you book or buy something through one of these links, I may earn a small commission (at no additional cost to you!). Read the full disclosure policy here.
---
Searching for Chautauqua Lake things to do? You're in the right place!
Chautauqua Lake in New York is a bit of a hidden gem. This lovely lake is near Lake Erie and is just a short drive from Northeast Ohio as well as western Pennsylvania.
There are wineries, great hikes, and, of course, many ways to get out on the water at this lovely Western New York destination.
So if you're searching for a much-needed weekend getaway like Chris and I were before we came here, we've got the best things to do at Chautauqua Lake for you!
Best Chautauqua Lake Things to do
Whether you're into adventure or relaxation, these are the best things to do in Chautauqua County!
1. Visiting Lake Erie Wine Country is One of the Best Things to do at Lake Chautauqua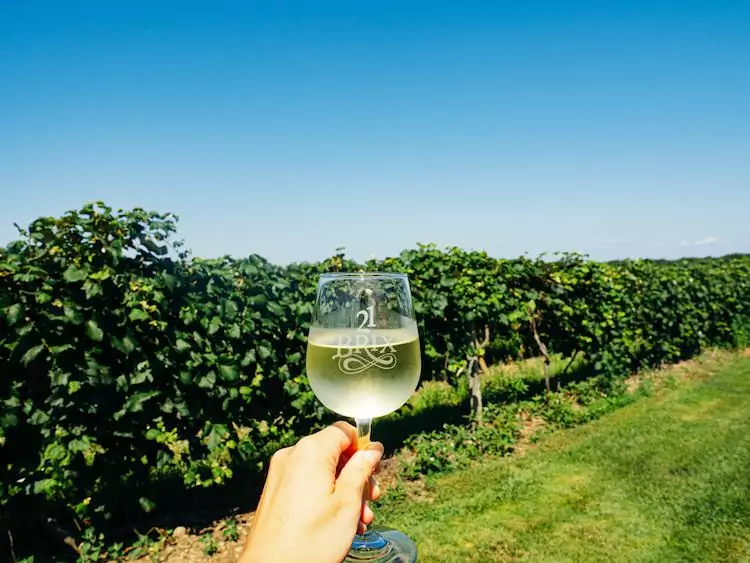 With 23 wineries in a 53-mile radius, you're bound to find something new to try and love. Similar to Geneva wineries in Northeast Ohio, or the wineries of the Finger Lakes, this area is well known for its white wines like Riesling and Chardonnay.
Of course, ice wine is also very popular in the area due to the cooler climate. Many are also experimenting with red wines like Pinot Noir as well as fruit wines.
Some wineries to check out in the area include 21 Brix, Noble Winery, and Johnson Estate.
To learn more about the wine grown in the area, check out the Grape Discovery Center too! We also have a blog post all about the best wineries in Chautauqua!
Winery Opening Hours: Hours may vary by the winery, but are typically open daily from 10 am-6 pm.
Prices for tasting: Vary, but usually around $5 per person.
Grape Discovery Center Address: 8305 US-20, Westfield, NY
Grape Discovery Center Hours: Thursday-Saturday 11 am-5 pm.
PS- Love wine? Check out the best Santa Ynez Wineries or Shenandoah Wineries too!
2. Take a Ride on the Chautauqua Belle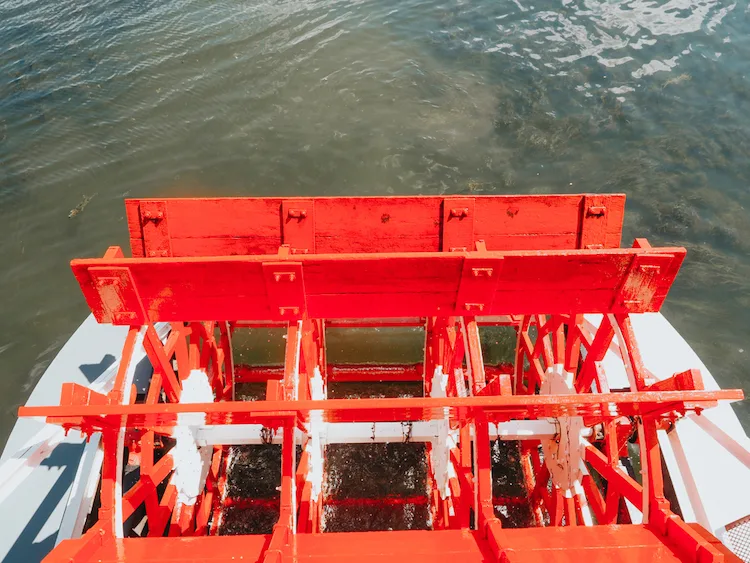 With only about 5 real steamboats left in the US, it is truly special to get to ride on one on Chautauqua Lake. So if you're searching for unique things to do in Chautauqua New York, then getting on the Chautauqua Belle is a great idea!
Learn about the history of the steamboat, famous residents of the lake, and enjoy sailing past the many boats, homes, and hotels along the lake.
Chautauqua Belle Address: 78 Water St, Mayville, NY or at the Miller Bell Tower at Chautauqua Institution
Chautauqua Belle Tour Start Time: Varies by time and location.
Admission: $30 for adults and $10 for children.
3. Staying at a Luxurious Hotel on the Lake is One of the Best Things to do at Lake Chautauqua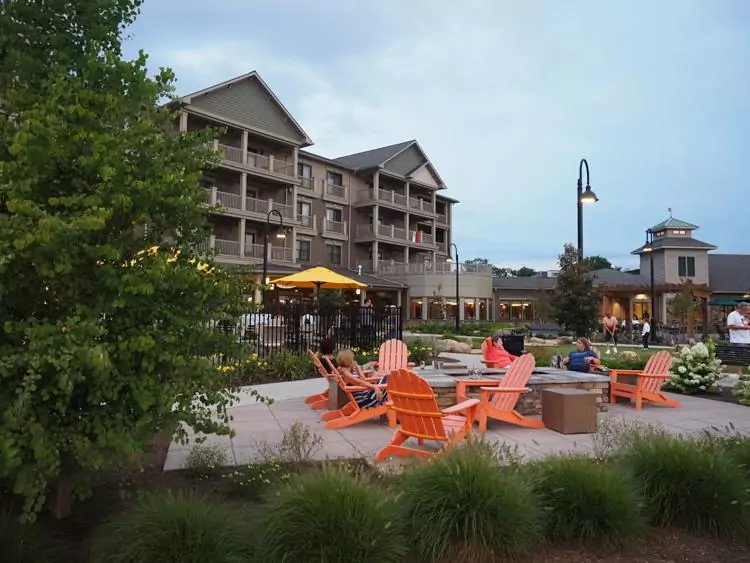 Staying at a luxurious hotel on the lake always makes for great memories on Chautauqua Lake. For a lovely stay, book a weekend at Chautauqua Harbor Hotel. This hotel offers many rooms, including balcony rooms that face the lake with gorgeous views.
Plus, they have a putting green, plenty of outdoor space, a small island where you can admire a stunning Chautauqua Lake sunset, a restaurant called the Lakehouse Tap and Grille, and a dreamy bar called the Carousel Bar.
This place was built on a former amusement park and the hotel even has photographic evidence from its past.
On top of that, they have an indoor and outdoor pool with lake views. It is the perfect place to relax during your trip to Chautauqua Lake in New York.
Prices start at $120 per night.
Chautauqua Harbor Hotel Address: 10 Dunham Ave, Celeron, NY
4. One of the Chautauqua Lake Best Things to do: National Comedy Center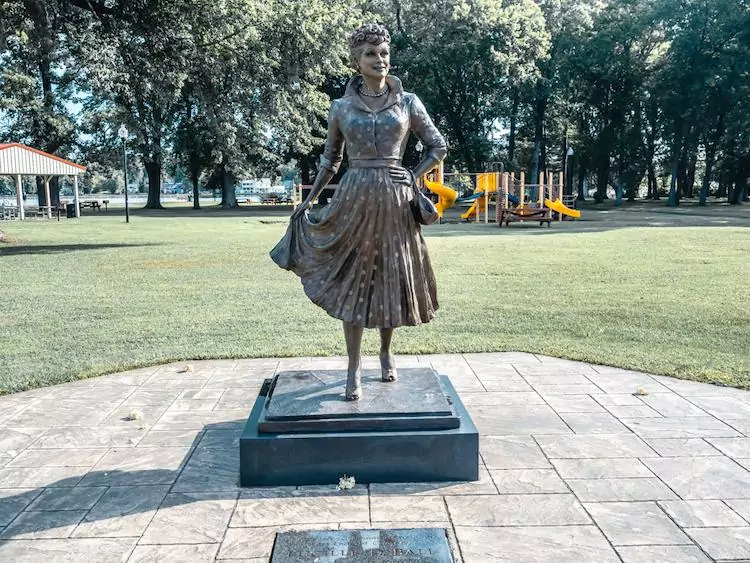 Have a chuckle or two at the National Comedy Center! And fun fact: did you know that Lucille Ball from the famous show I Love Lucy is from the Chautauqua Lake area?
In fact, she was born in Jamestown and grew up in Celeron. There is a little park with statues of her in Celeron!
Also, Brad Anderson, the cartoonist who created Marmaduke is from the area! So it makes sense that the National Comedy Center makes its home here in Jamestown.
This interactive museum shows the history of comedy and famous comedians over the years!
National Comedy Center Address: 203 West Second St, Jamestown, NY
National Comedy Center Hours: Open Thursday-Tuesday 10 am- 5 pm.
National Comedy Center Online Pre Purchase Admission: $25.50 per adult, $23.50 for seniors aged 60+, $18.50 for youth aged 13-17 and military, $12.50 for children aged 6-12, and $19.50 for Chautauqua County residents.
5. Kayak on Chautauqua Lake
Want to get out on the lake? Why not rent a kayak and paddle away! Find the beaches, lovely coves, and great views as you glide along the tranquil waters of Chautauqua Lake.
Evergreen Outfitters offer kayak rentals starting at $25 for the first hour and $5 for each additional half-hour. They also offer lessons for beginners as well as tours!
Evergreen Outfitters Address: 61 Water St, Mayville, NY
Evergreen Outfitters Hours: Memorial Day through Labor Day: Monday-Saturday 10 am-6 pm and Sunday 10 am-4 pm. Labor Day through Memorial Day: Monday-Wednesday by appointment only, Thursday through Saturday 10 am-6 pm, and Sunday 10 am-4 pm.
6. Lake Chautauqua Things to do: Explore Bemus Point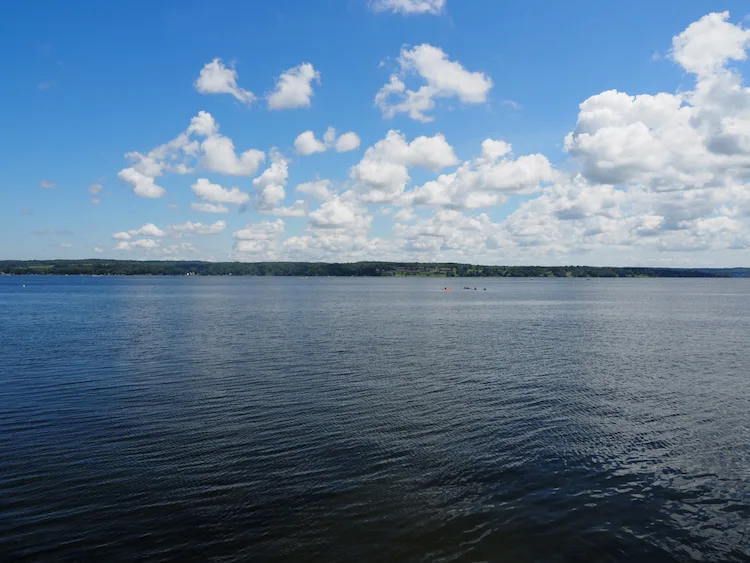 Bemus Point is a popular area to explore along the shores of Chautauqua Lake. If you're searching for things to do in Chautauqua Lake and you're up for some exploring, this is the place.
In fact, many locals highly recommended this place to us during our visit! Whether you want to visit the small farm of Alpacaville, hike around the lovely Long Point State Park, find some great shops, or enjoy some local food, this is the place to go!
7. Things to do Around Chautauqua Lake: Relax on the Beach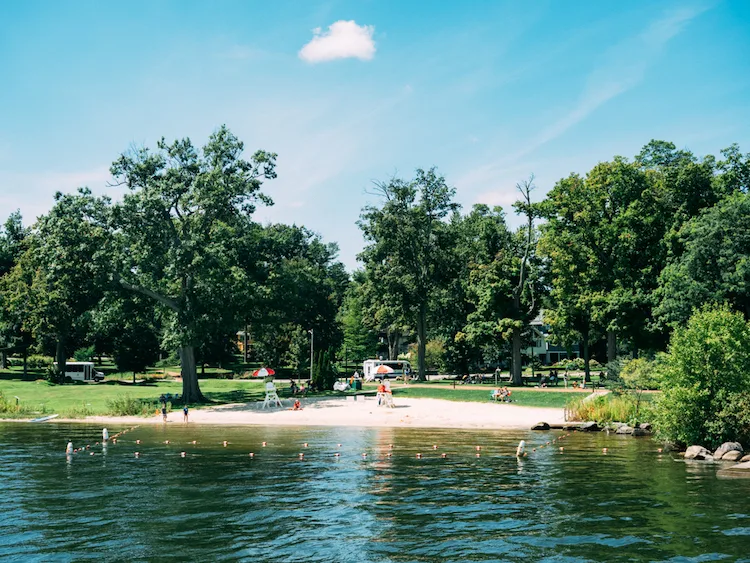 While Lake Erie and its many beaches are nearby, if you want to actually lounge on the beach at Chautauqua Lake, there are a few places to do that! For starters, Chautauqua Institution has a few beaches ranging from a children's beach with a shallow swim area to Heinz Waterfront that is meant for swimming and fishing.
Lakeside Park also offers a swimming beach, as does Long Point State Park.
8. Visit the Original Southern Tier Brewing Company
If you're a big fan of both Southern Tier and their famous Pumpking beer, then visiting the original brewery in Lakewood is a must.
This is one of the best things to do near Chautauqua Lake for beer lovers, and this brewery is huge!
With both indoor and outdoor seating and bars, you'll easily find space as you sip and enjoy their perfectly crafted brews.
They also have a stage and have live music at certain times! We're so glad we visited when we did so we could enjoy some great Pumpking beer!
Southern Tier Brewing Company Address: 2072 Stoneman Circle, Lakewood, NY
Southern Tier Brewing Company Hours: Monday-Thursday 3-9 pm, Friday-Saturday 11 am-9 pm, and Sunday 12-6 pm.
9. Things to do at Chautauqua Lake: Have a Spa Day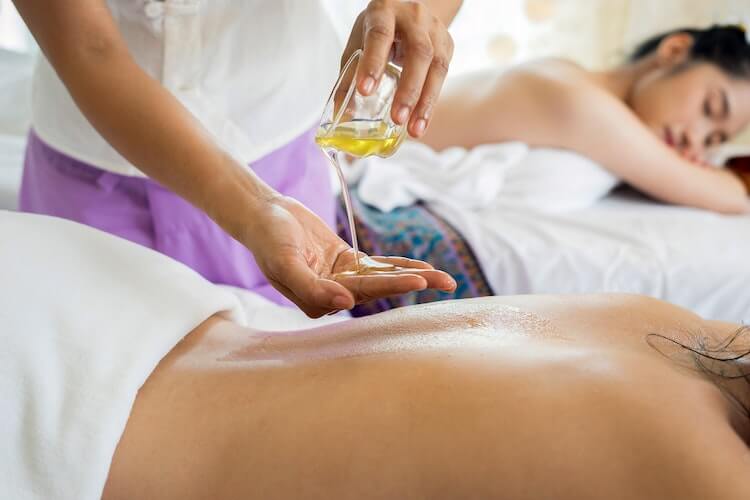 For a truly romantic getaway, why not have a delightful spa day? At St. Elmo Spa, you can relax and unwind with pedicures, facials, and massages.
Partake in a romantic couples massage or various body treatments for the ultimate indulgence.
St. Elmo Spa Address: 1 Pratt Ave, Chautauqua, NY
St. Elmo Spa Hours: Open daily by appointment.
10. Hiking Along Panama Rocks is One of the Best Things to do Near Chautauqua Lake
Panama Rocks Scenic Park is truly dreamy. With many towering rocks, lush greenery, and caves, this forest is a must-visit!
The hike is a fairly easy 1-mile trail, with absolutely stunning scenery. If you wish to hike this, it is strongly recommended to make a reservation ahead of time!
Panama Rocks Address: 11 Rock Hill Rd, Panama, NY
Panama Rocks Hours: Daily from 10 am-5 pm. Last admission is 4 pm.
Panama Rocks Admission: Starts at $8 for adults, $6 for children ages 6-12, and free for children under 6.
11. Visiting Chautauqua Institution is One of the Top Things to do in Chautauqua Lake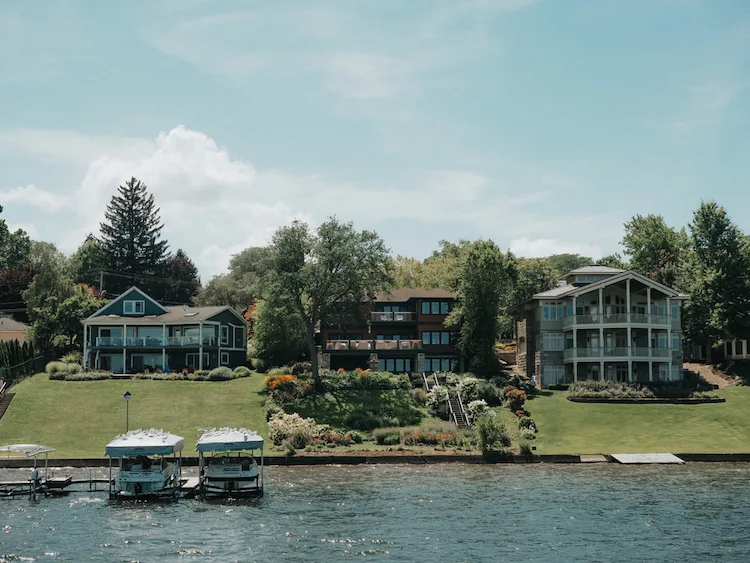 This summer hot spot is known for its arts, education, entertainment, religion, and recreation. There are concerts, performing arts, lectures, and more that happen here.
This Victorian village also offers youth programs and various recreational activities. Plus, there are some great restaurants, galleries, and shops!
12. Explore Chautauqua By Horse!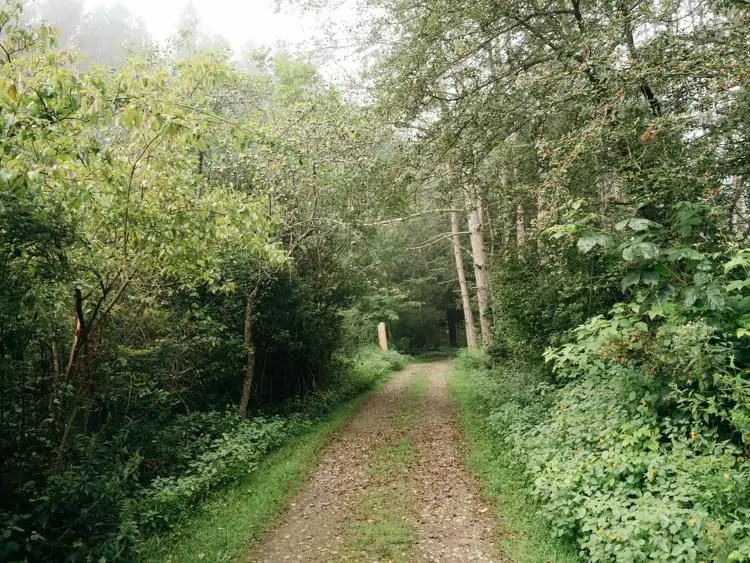 For an exciting day near Chautauqua Lake, why not go on a scenic trail ride? Double D.A.B Riding Stables has a petting farm, and offers pony rides, sunset rides, and scenic trail rides.
The trails are stunning and are a lot of fun to explore on horseback!
Be sure to call 716-736-4418 for reservations!
Double D.A.B Riding Stables Address: 5811 Welch Hill Rd, Ripley, NY
Double D.A.B Riding Stables Pricing: $30 per person for the scenic trail ride, $40 per person for sunset rides, $10 per child for pony ridges, and free visit to the petting farm if riding or $10 if not.
Double D.A.B Riding Stables Hours: 9 am-4:30 pm for the pony rides and scenic trail rides, and after 4:30 pm for sunset rides.
13. Renting a Boat is One of the Most Fun Things to do in Chautauqua Lake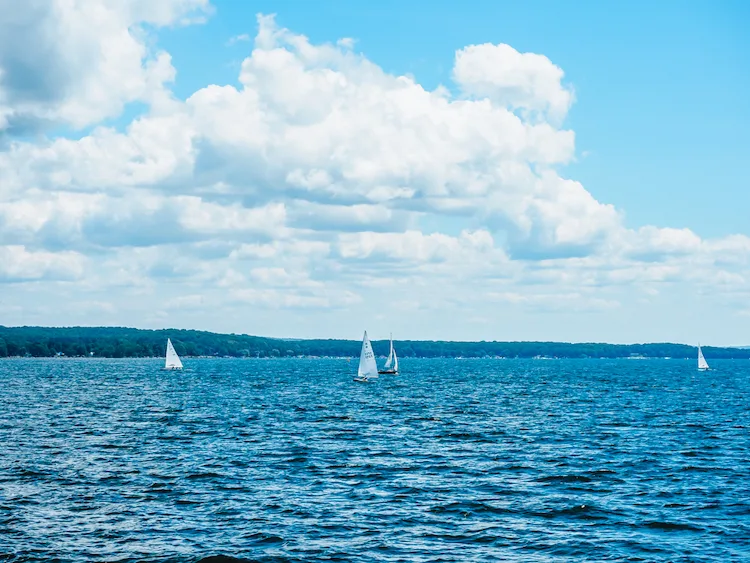 Want to zip around Chautauqua Lake for a day? Why not rent a boat? Many companies in the area offer boat rentals ranging from pontoons to powerboats by the hour.
So whether you want to explore the lake further or go fishing for a few hours, a boat rental is a great way to enjoy the area on a sunny summer day.
14. Visit the Many Art Galleries
There are several notable galleries around Chautauqua Lake to visit. Whether you're a fan of sculpture, painting, ceramics, etc. you'll find something to enjoy!
There is also a Chautauqua-Lake Erie Art Trail Open Studio Tour each Memorial Day Weekend as well as many other art festivals throughout the summer.
Admire several artworks and perhaps purchase a souvenir from your stay in Chautauqua.
15. Go Golfing
There are ample golf courses in the area ranging from 9-hole courses like Bemus Point Country Club and Lakeside Golf Course to 18-hole courses like Maplehurst Country Club and The Vineyards Golf Course.
Aside from traditional golf, there are plenty of mini-golf courses like Webb's Miniature Golf and Putt-a-Round Chautauqua at Midway State Park. And for Disc Golf, you'll enjoy Lake Erie State Park for that!
16. For Things to do at Chautauqua Lake in the Winter: Go Skiing or Snowboarding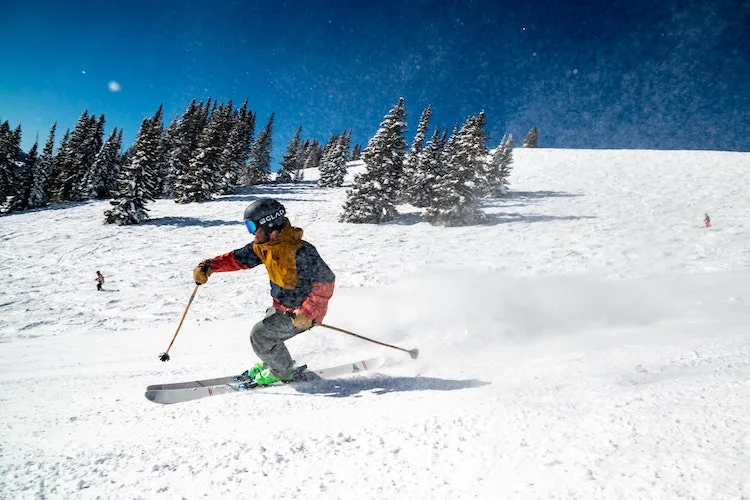 As Chautauqua isn't far from Lake Erie, and, thanks to lake effect snow, this area actually gets over 200 inches of snow each year!
Peek'n Peak Ski Resort is definitely the most popular place to ski with its 27 slopes! They also have a ski and snowboard school to help you learn quickly.
Plus, if you're more of a snow tuber, you'll love the Lunar Lights Snow Tubing at night as they pulse LED lights to music.
Peek'n Peak Ski Resort Address: 1405 Olde Rd, Clymer, NY
Peek'n Peak Ski Resort Price: Starts at $40 for a lift pass.
17. Bike Around Chautauqua Lake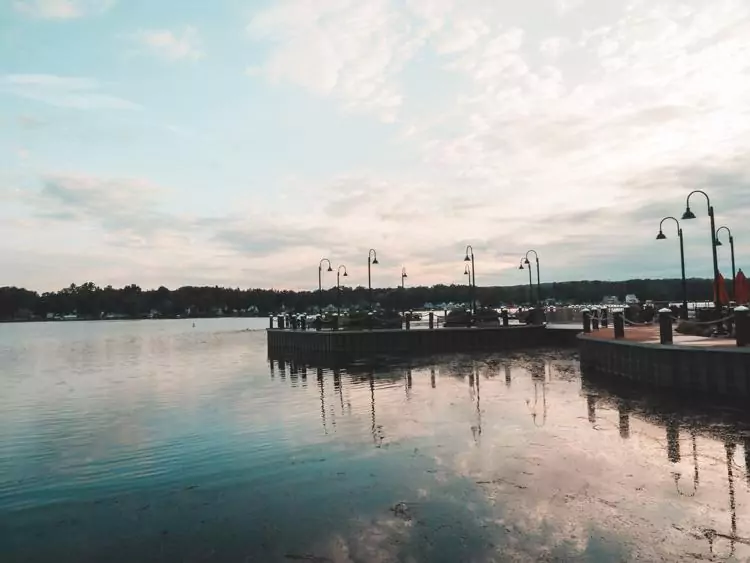 From exploring on the road to various trails, there are plenty of places to go cycling around Chautauqua Lake. They even have bike races like the Tour of Chautauqua, King of the Point, and more!
There are ample places to rent bikes too if you're just interested in biking around for a day!
18. Hike Around the Audubon Community Nature Center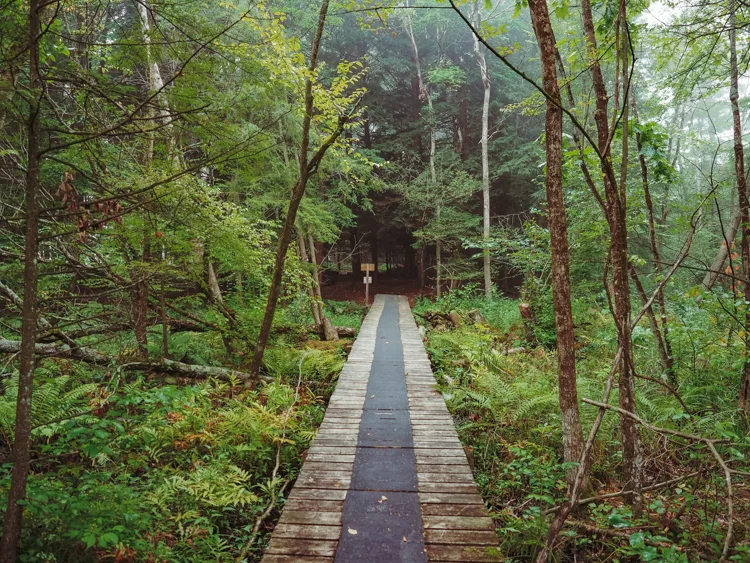 The Audubon Community Nature Center offers some fantastic hiking! This area also has a nature center with many exhibits, animal ambassadors you can visit, and quite a few miles of hiking trails for exploring!
The largest is the 2-mile Big Pond Trail with views of marshlands, ponds, evergreens, and several chances to spot wildlife! It is a really fun activity around Chautauqua Lake!
Audubon Community Nature Center Address: 1600 Riverside Rd, Jamestown, NY
Audubon Community Nature Center Hours: Monday-Saturday 10 am-4:30 pm and Sunday 1-4:30 pm. The grounds are open from dawn until dusk for hiking.
Audubon Community Nature Center Admission: Free for exploring the grounds, but the nature center is $6 for adults, $2 for children aged 3-15, and a maximum family cost of $15.
19. Explore the City of Jamestown
There is so much to do in the city of Jamestown, NY that you could spend a day exploring here! Aside from the National Comedy Center, you can visit the Lucille Ball and Dezi Arnaz Museum, indulge in chocolates from Peterson's Candies, head to Reg Lenna Center for the Arts, as well as visit the many shops and restaurants!
Plus, the Jamestown Riverwalk offers the perfect spot to walk around or go biking!
20. Attend One of the Many Festivals in Chautauqua Lake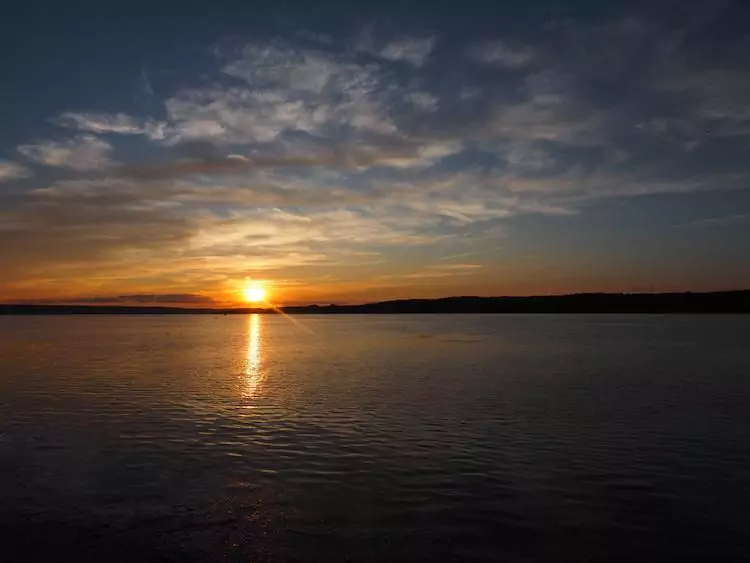 Last, but not least, one of the best things to do in Chautauqua Lake has to be attending one of the several festivals that occur.
Whether you want to attend the Lucille Ball Comedy Festival or the various cultural festivals ranging from the Fredonia Italian Festival to Scandinavian Folk Festival, there is plenty to do here, especially in the summer months!
Best Time to Visit Chautauqua Lake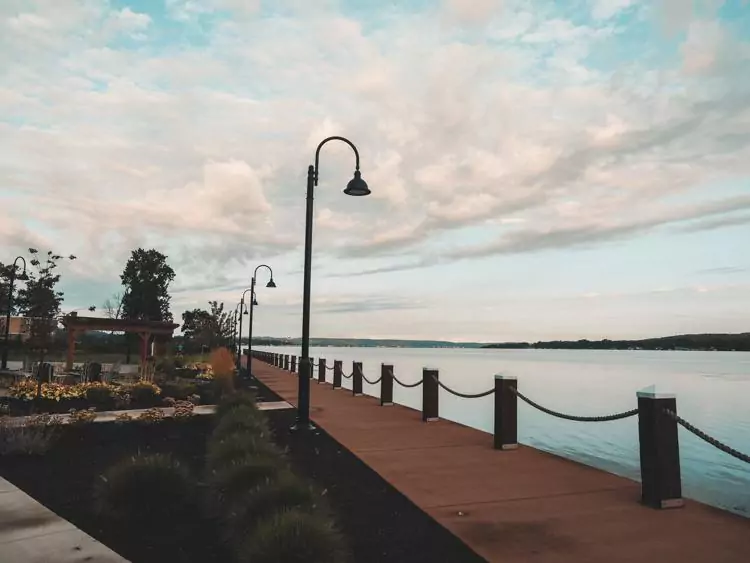 While you could certainly visit year-round, summertime is definitely when most of these activities are readily available. However, if you're here for skiing and snowboarding, then a winter visit is necessary.
But for most festivals, lake activities, and most things being open, visiting between Memorial Day and Labor Day is best.
There are so many amazing Chautauqua Lake Things to do that you'll easily have an exciting weekend and want to plan your return ASAP!
And to make a fun road trip around New York, why not visit the Finger Lakes after?
Have you visited Chautauqua Lake? What is your favorite thing to do there?
Thank you Chautauqua Harbor Hotel for generously hosting us during our stay. As always, all thoughts and opinions are our own.
Pin it here!