Some posts on this site contain affiliate links, meaning if you book or buy something through one of these links, I may earn a small commission (at no additional cost to you!). Read the full disclosure policy here.
---
Traveling solo is one of the most rewarding things that you can do for yourself. You learn how to enjoy the silence and your own company in a way that you don't usually find in day-to-day life. You gain independence and confidence while successfully navigating around a foreign country. And most importantly, you learn so much about yourself in the process. I cannot recommend traveling solo enough.
And while this sounds great for those who are single, what about those of us in loving, committed relationships? Should we travel solo too?
Absolutely! I'm not saying to never travel with your significant other. That is also rewarding in a profound, amazing way. But there are times when you can (and should) travel solo while in a relationship. Here is why you should: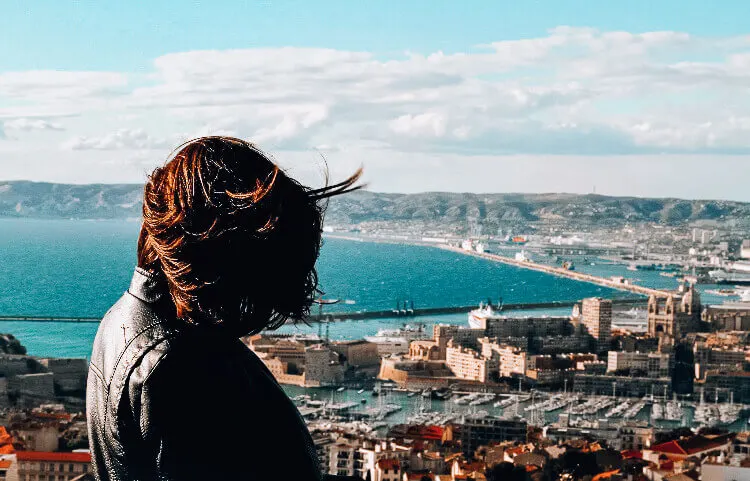 Because you are both two independent people.
Probably the most important reason to travel solo while in a relationship is because you both are two, independent people. As much as we love our relationships and being a single unit, it can be a struggle to carve out your own identity in the process. "I" becomes "we" rather quickly, and while there isn't anything wrong with that, traveling solo helps you to be your own person with your own interests.
No, it isn't about needing space from your partner. It isn't about having fun without them. And it certainly isn't about seeing who else is out there. It is about working on yourself, your needs, and your own self-discovery. It is about opening your own eyes to different cultures and forming your own perspectives. And when you come home from your trip, you have so many more fun things to talk about and share with your partner!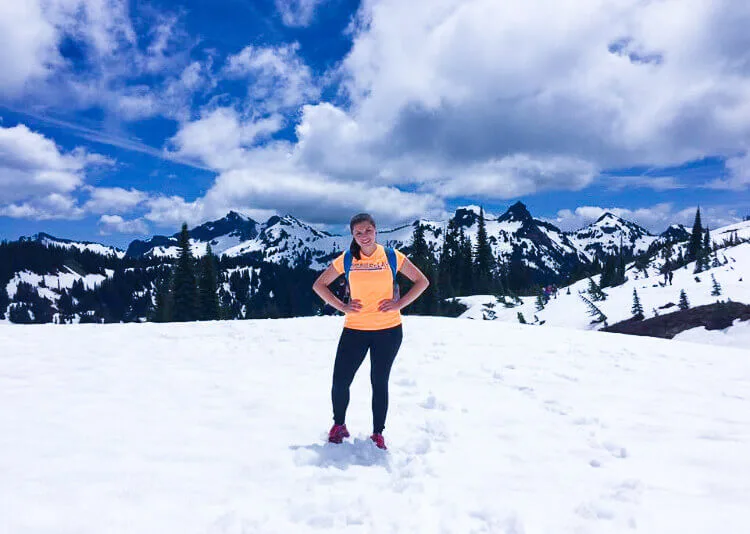 You get to be a little selfish and embrace your own travel-style- and it's okay!
I hate using the word "selfish" here, but we know that rarely two people have the same travel style. In our own relationship, I'm more of the get-up and take on the day and see and do as much as possible. Chris likes to slowly ease into travel and take on one or two activities a day. While both are great ways to travel, it can be nice to go somewhere solo and travel in your own way, whether that means sleeping in and lounging by the pool or exploring the sites and taking in as much as possible.
The best part is you get to make the day what it is. Embrace it and determine your travel style! Then, reflect on your partner's travel style and how those can work together in the future!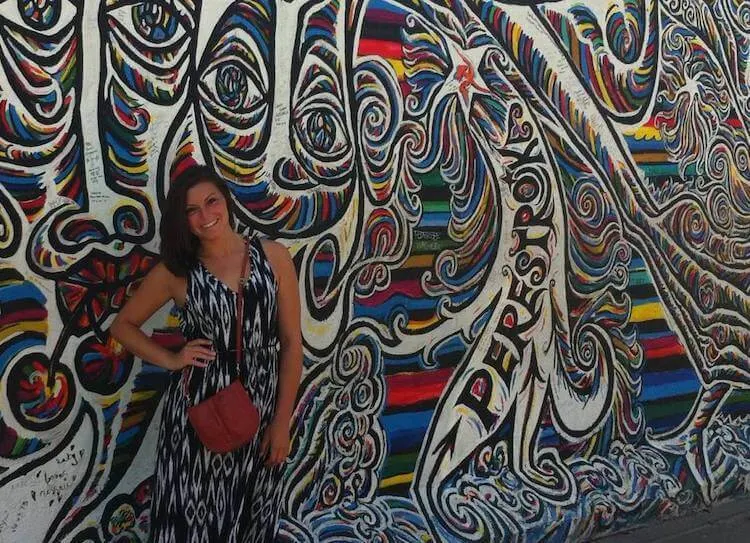 Schedules don't always align.
Sometimes you should travel solo because you simply don't have the same amount of time off work or your travel schedules don't align. Maybe the other person only gets two weeks off and you have a trip planned together later on, but you've got four weeks to spare and want to explore a new place in the meantime.
You don't have to sacrifice your well-deserved time off of work because the other person doesn't have it! Or if they're in busy-season and working all the time (all too true when I was an accountant), why not go on vacation and enjoy your time solo versus sitting alone at home?
Sometimes travel plans and schedules don't align, so why not do a combo of traveling together when you can and going solo when you can't?
When I've traveled to conferences in the past, while Chris is invited, he typically can't take the extra time off of work. He is totally supportive of me traveling to the conference solo and exploring the town. So I go solo and then we travel together at a better time for both of us.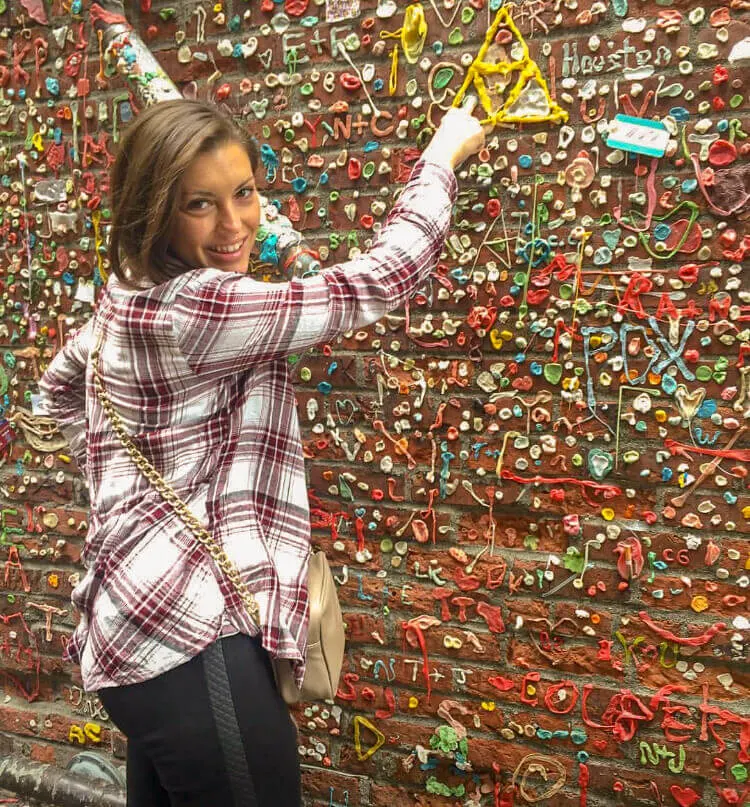 It builds support and trust.
The saying, "If you love them, let them go," certainly holds some truth. You should be able to 100% trust your partner in a relationship. That is the foundation of it after all. But if you want to be supportive or want them to be supportive of your dream of traveling, solo travel is the way to do it. You know you'll come back, but this time with new growth and insights to share. Isn't it worth letting them go without you or you go without them for this self-development? It may even make your relationship stronger!
Strengthen your relationship and build new communication skills by doing the long-distance thing, even if it is only for a long weekend. Learn about their travels or your travels, and ask in-depth questions about their journey and what they've learned along the way. It may surprise you!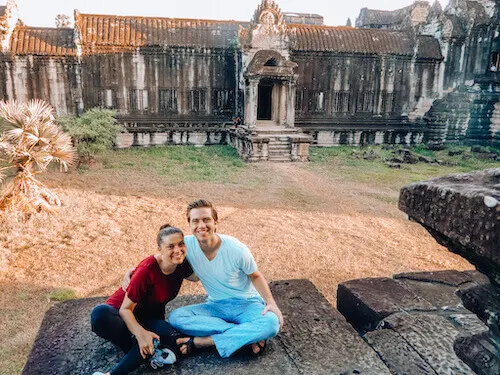 Last reason to travel solo while in a relationship: It makes traveling together that much sweeter.
Remember when I said that traveling together is also important? Well, after having traveled solo well before being in a relationship and still traveling solo while married, it has built my confidence tremendously. I can easily plan a trip, navigate around a city, and find all the best spots. I have traveled to places and am now going back with Chris, and it is exciting to show him to a place I've loved and to share it with him. It makes traveling together so sweet.
But my confidence and security in myself has made our relationship and travels even better. Working on you is so beneficial while in a relationship. Don't forget that while a relationship must be nurtured and tended to in order to grow, you as an individual need to do this as well. Traveling solo allows this so that when you travel with your loved one, later on, it makes it that much better for yourself and your relationship.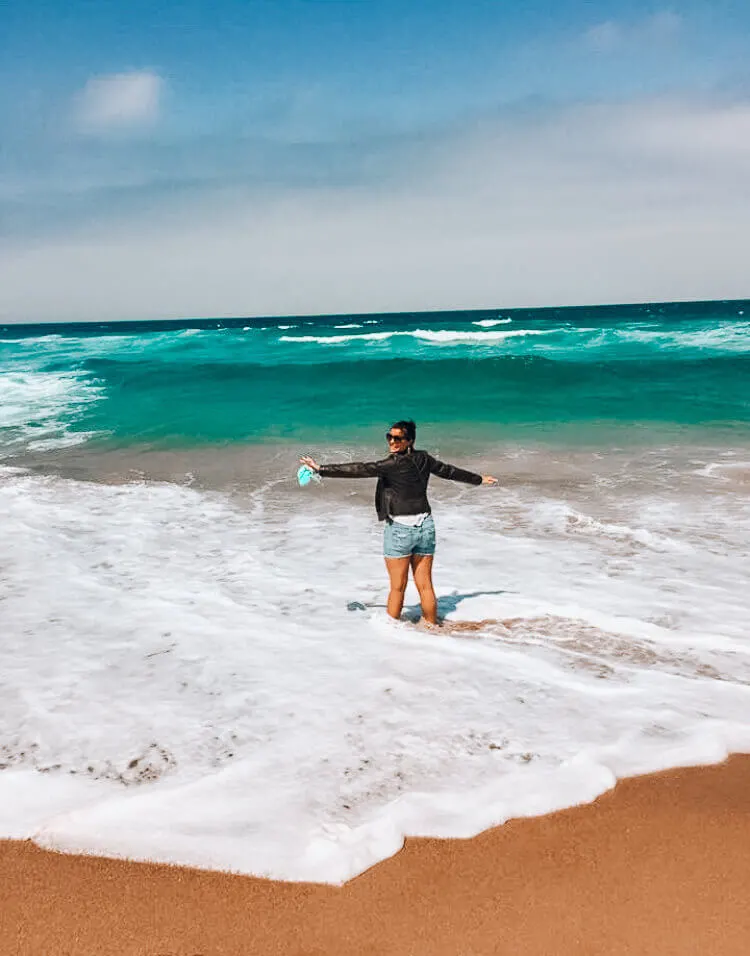 A strong relationship is meant to be honest, loving, and supportive. Traveling encourages these traits and traveling solo gives you the confidence and self-care that you need to make the most of your relationship. Don't forget how important it is to also support your partner in their solo travels as well! Because being two, confident, independent people who are side-by-side makes life that much more adventurous, fun, and rewarding overall.
What do you think? Do you travel solo while in a relationship? What are your thoughts? Let us know in the comments!
Be sure to check out our podcast for more couples' travel tips, destination guides, and more! And subscribe for more advice on traveling more for less!
You may also be interested in:
Love this post or want to save for later? Pin it here!