Some posts on this site contain affiliate links, meaning if you book or buy something through one of these links, I may earn a small commission (at no additional cost to you!). Read the full disclosure policy here.
---
Maybe you're the couple who travels a lot and is looking for a new and exciting destination to try! Perhaps you both want to get off the beaten path and thrive on new experiences. Either way, you're sure to have an amazing honeymoon with these destinations. Check out these honeymoon destinations for adventurous couples below!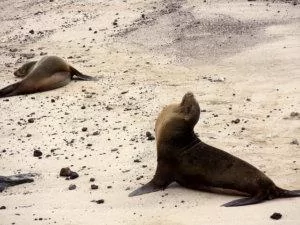 1. Galapagos
Imagine swimming with the most adorable seals or spotting unique birds that only exist on this island chain. Whether you're going for the tortoises and iguanas, or you truly would love to see what inspired Darwin so much, these islands off of Ecuador will leave you breathless.
One of the easiest and best ways to see the islands would be to take a cruise. These are smaller, more personalized cruises like with Adventure Life, that take you to several islands. If you're looking to save a little money, it may be best to base yourself on one of the populated islands like Baltra and take day trips.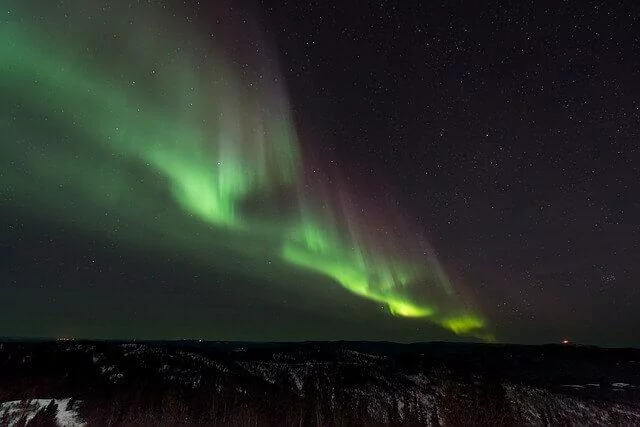 2. Norway
If you love being in the cold versus being on a hot beach, then maybe visiting the northernmost parts of Norway is more your speed. From the northern lights in Trømso to all of the fjords and mountains like the Geirangerfjord, to even sightings of polar bears in the Svalbard Archipelago, there is plenty of adventure to be had in Norway.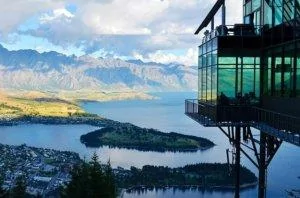 3. New Zealand
New Zealand is the land of adventure. Go Skydiving near the Milford Sound, hike one of the famous tracks like the Milford Track, camp out next to gorgeous lakes such as Lake Tekapo, or helicopter in on Franz Josef Glacier and hike it. Basically, this is the place for adventure sports. That is why they call it the adventure capital of the world. Stick around Queenstown for the extreme sports, but be sure to check out the North Island for black water rafting in glow worm caves!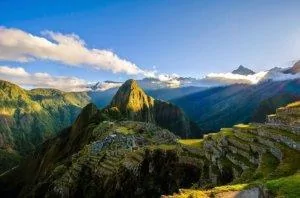 4. Peru
Whether you want to hike the full Incan Trail to Machu Picchu or take a luxury train, Peru is still full of adventure. From the floating islands of Lake Titicaca to the unique animals of the Amazon, you're sure to find ways to have fun. Try sand boarding in Huacachina or barter with locals at a market in Cusco. To up the romance and adventure, check out the Belmond Sanctuary Lodge nearby the famous Incan ruins of Machu Picchu.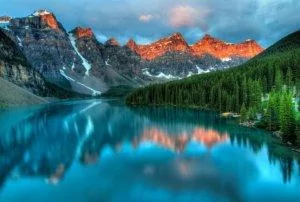 5. Western Canada
Canada from afar may not seem that adventurous as a destination from the US, but looking closely at western Canada, such as Banff and Jasper National Parks, you're in for a journey. Explore the famous Lake Louise and stay at the Fairmont Lake Louise. Then, go hiking in Jasper National Park. Cozy up by the fire after a long day of hiking or skiing. After you've finished seeing the mountains in Alberta, head over to British Columbia to Vancouver to relax and enjoy fresh seafood and amazing beer.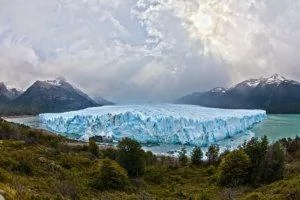 6. Argentina
From the magic of watching Argentine dancers tango on the streets of Buenos Aires, to the wonders of the Perito Moreno Glacier, Argentina is the place to find adventure. Go down south to Perito Morena Glacier and it will take your breath away. Then, venture to Mendoza to hike the Andes and enjoy the delicious Malbec wine made famous from this region. Don't forget to spend a day exploring hot springs and unwind from the adventures you've already had before heading to Buenos Aires for dancing, food, and more.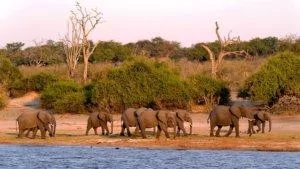 7. Botswana
Have you been to Africa before or just want to try a country that is more off the beaten path than South Africa, Tanzania, or Kenya? Then Botswana is the place for you! Float along the Okavango Delta where you'll witness crocodiles, hippos, and elephants lounging in the water. This area is also known for spotting lions, leopards, giraffes, rhinos and more! Then, go to Chobe National Park for more wildlife spotting and relaxation. Check out the Ghoha Hills Savuti lodge for a memorable place to get your Botswana safari started.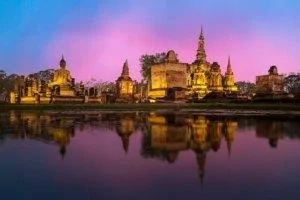 8. Thailand
Frolic with elephants, explore temples, visit floating markets, scuba or snorkel on hidden coral reefs, and so much more awaits you on a honeymoon to Thailand. Lucky for you, Thailand is incredibly affordable, meaning that luxury hotels, like the Akrya Manor Chiang Mai, is less than $200 a night! So no matter your budget, you're bound to save money and be able to have all of the adventures that you'd like in this gorgeous, friendly country.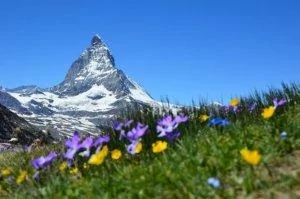 9. Switzerland
The adventure capital of Europe surely had to make the list. Skydiving in Interlaken? Check. Witnessing the Matterhorn? Absolutely! Ski in the Alps? Isn't that a given? Be sure to wash it down with some après-ski drinks and hearty, alpine foods. If you're more of a city-goer, this place has it all too with charming cities like Zürich, Geneva, and Bern that would be perfect for your trip. And mountain views are just a given. Pro-tip: take the train to see the wonders of the countryside!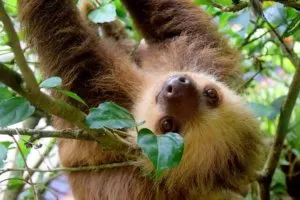 10. Costa Rica
Zip lining, monkeys, surfing, and more! Go hiking up Costa Rica's various mountains and volcanoes before heading down to the beaches to learn to surf. Then, be sure to check out the scuba and snorkeling in gorgeous waters off of this Central American wonderland. This place is also affordable and flights are cheap. So why not adventure here?
These 10 honeymoon destinations for adventurous couples are just some of several incredible places to have a great honeymoon. Whether you're into skydiving or just want to explore a culture so far from your own, you'll be in for a treat no matter which place you choose.
Where did you honeymoon or where are you planning to honeymoon? Can you think of other honeymoon destinations for adventurous couples? Let me know in the comments!
Love this post or want to save for later? Pin in here!