Some posts on this site contain affiliate links, meaning if you book or buy something through one of these links, I may earn a small commission (at no additional cost to you!). Read the full disclosure policy here.
---
When it came to discussing our honeymoon ideas, I knew right away where I wanted to go. Chris, however, took a little convincing. While Chris loves to travel, he couldn't decide whether Southeast Asia was perfect for our honeymoon versus another trip. He also fell in love with South Africa and could've easily been convinced to go on another safari and explore southern Africa more. He also hadn't done much research about Asia in general and didn't know what to expect. Would it be perfect for our honeymoon? Of course! And after listing out these amazing 8 reasons to visit Southeast Asia, he was ready to pack his bags and book that ticket! So what makes Southeast Asia the perfect place to visit?
1. It is affordable!
Okay, so this isn't the sole reason to visit a place. Switzerland, for instance, could be perfect too with its gorgeous alpine terrain and mountain lakes. However, it is super expensive. But Southeast Asia is incredibly affordable, meaning even if you're on a tight budget, there is still so much you can see, do, and eat! From less than $50 a night 4-star hotels and guesthouses to $1.50 street food stall meals, you could easily get by with $100 a day for both of you (including your hotel!).
All of our hotels we booked were easily under $200 a night! The only one that even remotely sniffed that number was a 5-star luxury hotel in Chiang Mai. The others were closer to $100 or less! And while researching food costs, I was even more impressed. I'm all for traveling to places where my dollar goes further, and this place takes the cake.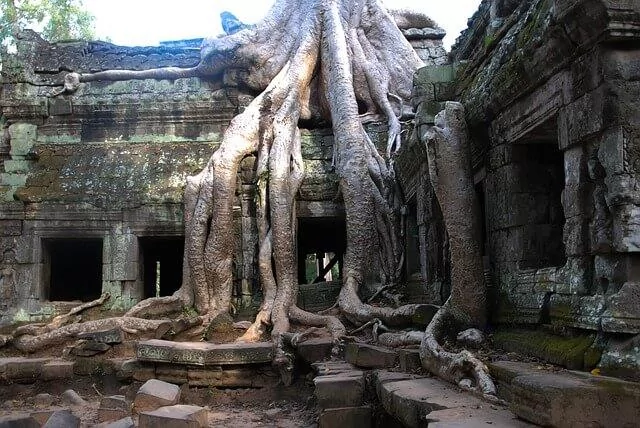 2. Get Cultured.
Imagine walking along the centuries-old Angkor Wat complex in Siem Reap, or frolicking amongst rice terraces in Bali. Visit all of the thousands of temples scattered throughout Thailand and perhaps get a blessing from a monk. Learn the true meaning of street food and why it's so ingrained in the culture in many countries. See the history that has changed and shaped many countries for better or worse throughout the several years of their existence. Knowing you're walking along paths that may have crossed before or see how the cultures may perhaps intertwine will give you an eye-opening view that while we're all very different, we're also the same.
3. Friendly People!
Thailand is often referred to as the "land of smiles" and Vietnam is known for friendly, waving people as well. Basically, locals are usually friendly, and try to help you! You won't have to worry about getting the cold shoulder here, as people are friendly and kind. To meet a few, get to know them, and learn just why they have so much good to smile about!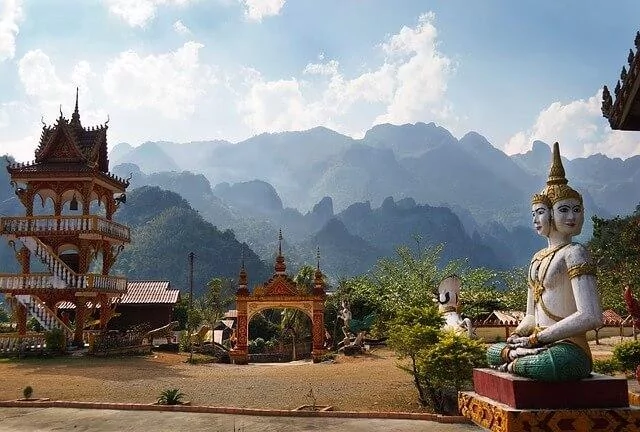 4. A new adventure awaits you in each country!
Whether it is visiting an elephant sanctuary or ziplining in Chiang Mai, Thailand, or sailing along karst mountains in Halong Bay, Vietnam, or perhaps diving off the coast of Boracay, the Philippines, you're in for an adventure in each country! So why not hot air balloon ride over Angkor Wat? You're sure to find the most amazing memories and experiences here!
5. The FOOD!
Did I mention the food before? We're talking the food here is amazing! Think waking up to fresh pho in Vietnam, or all of the khao soi or pad Thai in Thailand, or what about mie goreng in Bali?! Basically, all of the best sandwiches, noodle and rice dishes, soups, and so much more! And I haven't even started on desserts! Mango sticky rice anyone? Pretty much, be prepared to eat a lot, and again, this food is very inexpensive! So enjoy that second helping of delicious street food! Even the sit-down restaurants have tons of offer!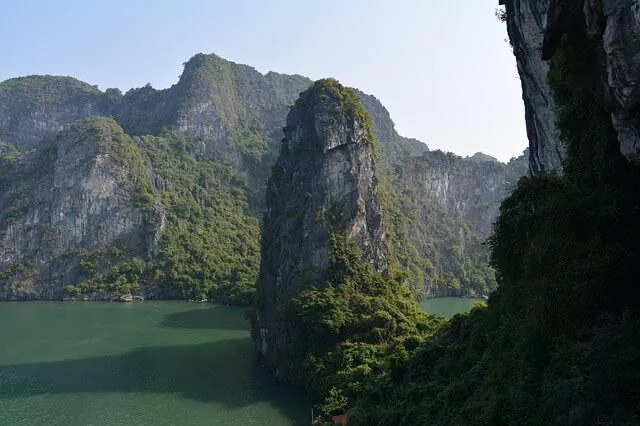 6. Transportation is fairly easy.
We all know how easy Europe is to get around (think discount airlines, easy metro systems, and amazing rail systems), but did you know Southeast Asia can be too? Sure, for more remote locations, it can definitely be a challenge, and I'm definitely not saying it's as easy as Europe. However, discount airlines fly to several cities like Bangkok, Siem Reap, etc. Some of our flights were less than $50 each! Also, some countries, like Thailand, have trains and decent bus systems too. And while some cities do not have the best public transportation, such as Manila, Phnom Penh, Vientiane, etc., there are a few apps you can try out like Pass App and Grab for ride sharing or to even grab a tuk tuk!
7. The beaches!
Okay, I can't mention Southeast Asia and not talk about the gorgeous beaches! From the gorgeous islands off the coast of Thailand, such as Koh Lipe, Koh Lanta, and Koh Samui, to even many places in the Philippines, such as Boracay, Cebu, El Nido, and more! Let's not forget Koh Rong in Cambodia or Phu Quoc in Vietnam. Okay, you get it: there are several beaches to go to! But really, though, if you're looking to have a beach getaway during your time in Southeast Asia, you can't go wrong. There are so many places to relax in the powdery white sand and dip your toes in the clear blue ocean water.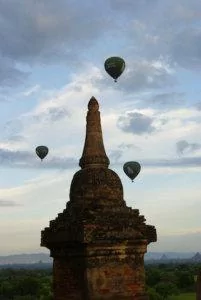 8. It is so romantic
Maybe this is the most important reason to visit somewhere on your honeymoon! From the gorgeous beaches to the amazing meals you'll share together, to even exploring ancient ruins and temples, it oozes romance. The memories you make here will last a lifetime, and the people here will make you feel extra special for your honeymoon! Go get beachside massages together at a fraction of the cost of home! Or rent a scooter for two and cruise the countryside! You'll find plenty of romantic escapes and activities in this lovely region of the world.
In short, this region is perfect for your honeymoon, and there are never too many reasons to visit Southeast Asia. From beaches to food, to the general experiences you'll have with your partner, you can't go wrong visiting this part of the world. It is so unique from many other places that a visit here will surely be memorable and fun! This is how I convinced Chris that this was the perfect place for our honeymoon, and why we're traveling here for 3 weeks for our big trip! We hope you find these reasons enough to visit here too!
Have you been to Southeast Asia? What reasons to visit Southeast Asia do you have? Are you planning to go on your honeymoon? Where is your dream honeymoon destination? Let me know in the comments!
Love this post or want to save for later? Pin it here!