Some posts on this site contain affiliate links, meaning if you book or buy something through one of these links, I may earn a small commission (at no additional cost to you!). Read the full disclosure policy here.
---
Looking for the best credit cards for wedding and honeymoon planning? You've come to the right place!
Wedding planning is truly the best time to start travel hacking, that is opening up credit cards to rack in miles and points for travel. We should know, as we started our travel hacking journey during wedding planning back in 2017! Why is it the best time? Because you can open cards, pay wedding deposits, and quickly hit your minimum spending requirements!
That's how we were able to use just 3 credit cards to get enough points for us to fly round trip in business class to Southeast Asia for only $60 each. But we also used our 14-month wedding planning journey to help us not only get miles and points for our honeymoon but to kick off years of money-saving travel!
So after earning 1.4 million miles and points that has allowed us to fly to 4 continents and several countries for less than $100 per person, we're going to share the best credit cards for wedding and honeymoon planning!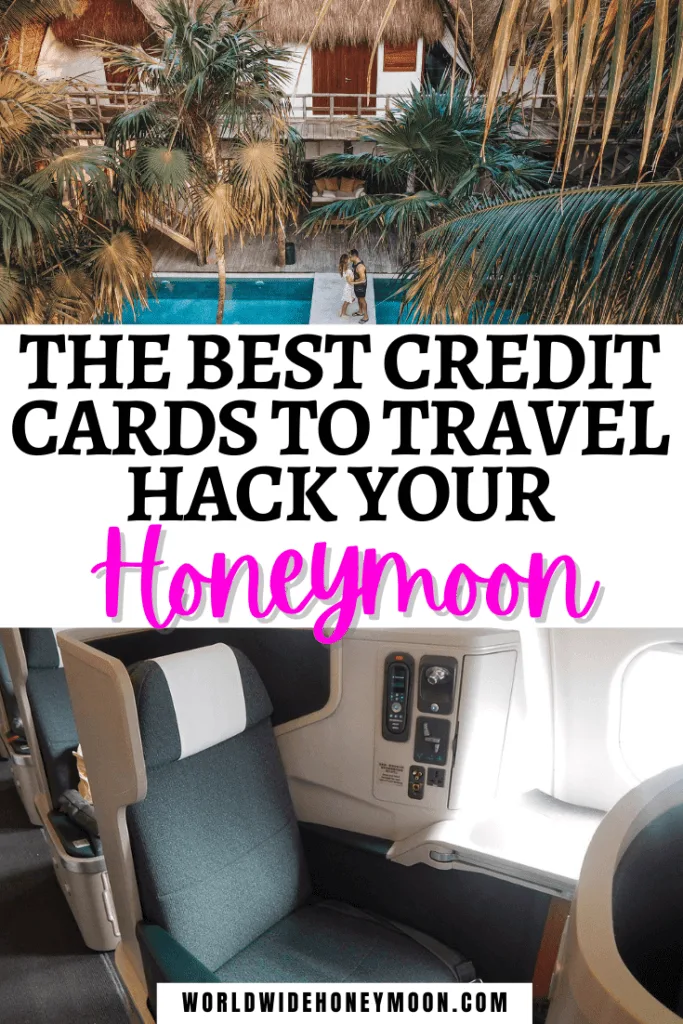 Best Credit Cards for Wedding and Honeymoon Planning
These are hands down the best credit cards you'll want to use to pay for your wedding now so you can enjoy an amazing honeymoon together later.
1. Chase Sapphire Reserve
The Chase Sapphire Reserve is a fan favorite amongst many travel hackers. What I love about using this card for wedding planning is that it has a higher minimum spend of $4,000 in the first 3 months, which is something that could be harder to hit if not for paying for things like a florist, DJ, venue rental, caterer, etc.
However, once you hit your $4,000 in spending in the first 3 months, you earn 50,000 bonus miles through Chase. The reason why collecting Chase points is fantastic is the fact that you can transfer to any of Chase's partners at a 1:1 ratio including United, Southwest, British Airlines, JetBlue, etc. The points can also be transferred to hotels like Hyatt, IHG, and Marriott. And if you choose to use Chase's travel portal, your points are worth 50% more!
Plus, the Chase Sapphire Reserve earns you 3x points per dollar spent on dining and travel. This means if your caterer is programmed just right, you can earn 3x points! And since this is usually the most expensive part of the wedding, that is pretty sweet indeed!
There are also other fantastic travel benefits through Chase Sapphire Reserve including a $300 annual travel credit, $100 off TSA Precheck or Global Entry, and Priority Pass Select lounge membership with access to over 1,000 lounges world wide.
Those travel benefits alone are amazing! We've used our Chase Sapphire Reserve's lounge benefit on many occasions to save money on food and drinks at the airport!
There are a lot of great benefits to this credit card, which is why it does come with a higher annual fee of $550. If you travel a lot, though, this easily pays for itself.
Find out more about Chase Sapphire Reserve!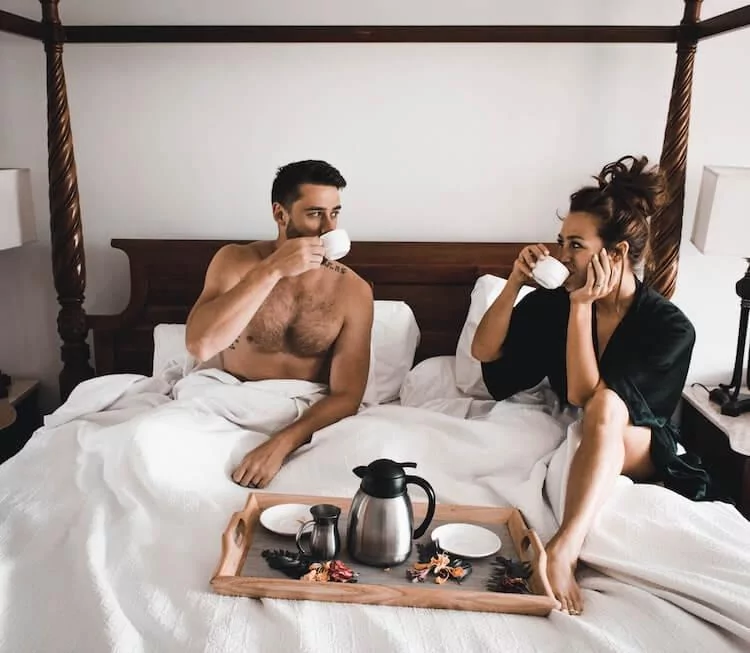 2. Chase Sapphire Preferred is Also a Great Credit Card for Wedding Planning
While the Chase Sapphire Preferred doesn't offer the exclusive benefits that the Chase Sapphire Reserve does, it is a far less expensive card to keep around with its annual fee of $95.
Plus, it also is offering 60,000 points after spending $4,000 in the first 3 months! So you can open this card, pay down some deposits and earn those points! And with its 2x points per dollar spent on travel and dining, you can rack in the miles if your caterer is programmed to charge as a restaurant.
Also, if you book travel via Chase's travel portal, your points are worth 25% more.
This is a fantastic card if you want to earn some miles and points, but don't necessarily want a hefty annual fee because you don't travel as often for the Chase Sapphire Reserve benefits to be worth it.
Find out more about the Chase Sapphire Preferred!
3. The Platinum Card From American Express
If you're looking for one of the best credit cards for wedding expenses, the Amex Platinum card is perfect. You can earn up to 75,000 points after spending $5,000 in the first 3 months, which you can easily do via wedding planning. Also, if you use the Card Match Tool, some people have been able to see offers even higher!
We ended up opening this card for me toward the end of wedding planning and used the card to pay off the remainder of our catering as we had used the Chase Sapphire card to put the deposit down earlier in our wedding planning process.
American Express points are great to earn because they transfer at a 1:1 ratio to airlines like Delta, JetBlue, Emirates, Qantas, and more! It also transfers to hotels like Hilton, Marriott, and Choice Hotels.
The Amex Platinum card also earns 5x points per dollar spent on hotels via their travel website and on flights. This card also gives you Hilton and Marriott Gold Status, up to $200 off of Uber each year ($15 per month plus an additional $20 in December), up to $100 off TSA Precheck or Global Entry, $100 off for Saks Fifth Avenue, and access to over 1,000 lounges with American Express Global Lounge Collection.
This is another great card for people who travel a lot. However, the annual fee is $550, which can seem hefty if you don't use the benefits often.
Learn more about the Platinum Card From American Express.
Pro-tip: As both the Chase Sapphire Reserve and American Express Platinum cards do have heavy fees, as a couple, I don't recommend each getting one. Instead, Chris ended up opening the Chase Sapphire Preferred and later upgrading to the Reserve so we could enjoy Priority Pass Lounges and restaurants together when we travel and get the $300 travel credit, and I opened up the Amex Platinum Card as I travel without him at times and wanted lounge access too plus we like the other benefits we get from the Platinum.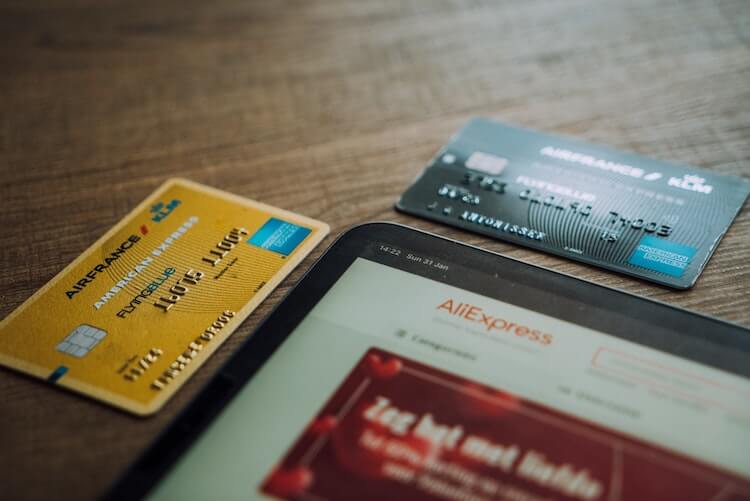 4. American Express Gold Card Is One of the Best Credit Cards For the Honeymoon
Just like Chase Sapphire Reserve has a less expensive card in the Chase Sapphire Preferred, so does the American Express Platinum Card. Enter the Amex Gold Card.
This card is more affordable with an annual fee of $250 and is offering 60,000 points after spending $4,000 in the first 6 months. With a longer amount of time to hit the minimum spending requirements, this card could also be great for everyday purchases, especially as it earns 4x points at restaurants worldwide and at US grocery stores.
This card also earns 3x points per dollar on flights and $120 per year on Uber ($10 per month).
Learn more about the American Express Gold Card.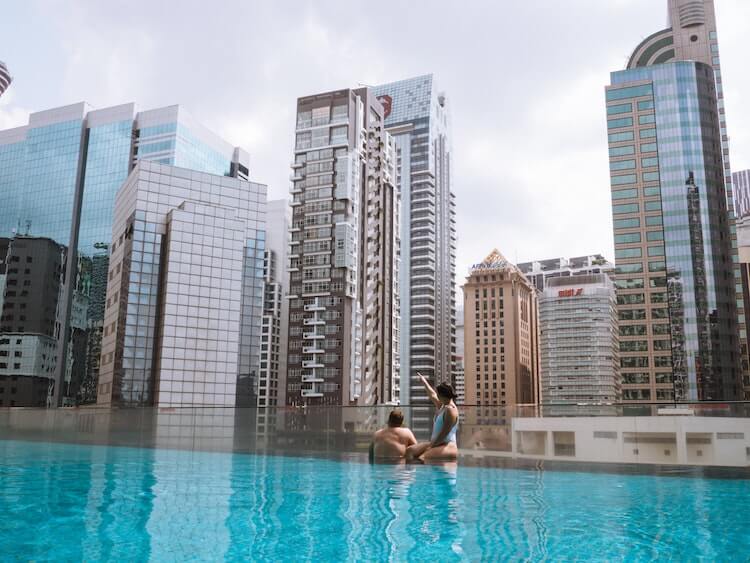 5. Capital One Venture Rewards Credit Card
The Capital One Venture Rewards card is definitely one of the more flexible cards, which makes it fantastic as a credit card for wedding planning.
With an annual fee of only $95, you earn 2x points on every purchase, receive up to a $100 credit for TSA Precheck or Global Entry, and you earn 60,000 points after spending $3,000 in the first 3 months!
It is a fantastic deal! Plus, you can redeem points either by transferring to Capital One's partners with a 2:1.5 ratio like Air Canada, Qantas, JetBlue, Cathay Pacific, and more (with the exception of Emirates, Singapore Airlines, and Accor Hotels that have a 2:1 ratio)!
Or, if you don't want to transfer, you can just redeem anything labeled as "travel" on your credit card statement for 1 point per $0.01.
It is a great card overall, and with its easy earning capability, you can rack in points fast!
Learn more about the Capital One Venture Rewards Card.
6. Citi ThankYou Premier
The Citi ThankYou Premier Card is also a solid choice as a best card for honeymoon and wedding planning. With the ability to transfer points at a 1:1 ratio (with the exception of JetBlue that is 1:0.8) like American Express and Chase it makes for a great value. Some of their partners include Emirates, Qantas, Singapore Airlines, Turkish Airlines, and more.
I've also found a lot of value via redeeming miles on their travel portal. Plus, this credit card offers 60,000 points after spending $4,000 in the first 3 months.
The card also earns 3x points on restaurants, grocery stores, gas stations, airlines, and hotels. Plus, you get an annual $100 off a single hotel stay of $500 or more, saving you even more money.
These benefits easily make the $95 annual fee worth it!
Learn more about the Citi ThankYou Premier Card.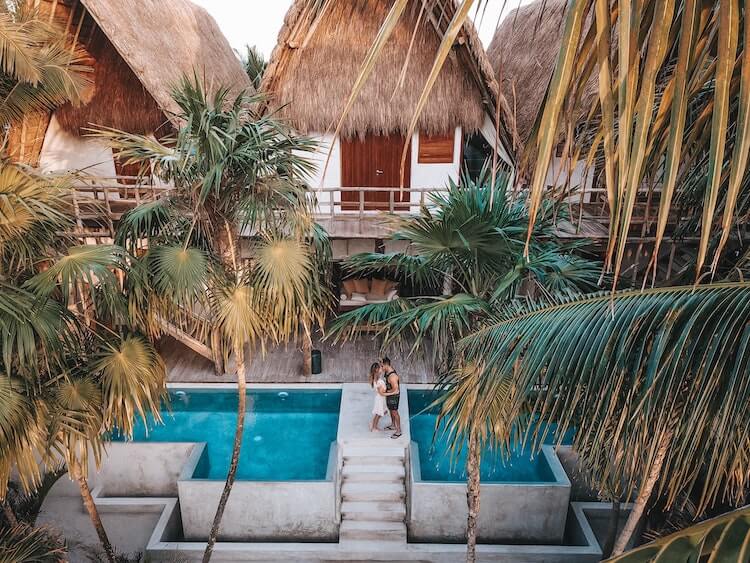 7. Specific Airline or Hotel Credit Cards
The reason I've mentioned cards that you can redeem points for travel via the specific bank or transferring points to partners is that it offers a lot more flexibility so they are fantastic cards for wedding expenses all around.
However, one of my biggest tips for travel hacking is to have a game plan. If you know where you're going for your honeymoon, then you can see which airlines you may want to collect miles with.
For us, we chose United Airlines as they had great alliance partners for flying to Southeast Asia including EVA Air, Asiana Airlines, and Singapore Airlines that we could redeem United points on United's travel portal. So our goal was to collect enough United miles to fly us both in business class.
For this reason, we each opened the United MileagePlus Explorer Card which is offering 40,000 points after spending $2,000 in the first 3 months. It is also $0 the first year then $95 after.
However, this wholly depends on which airline you're trying to fly. Here is a good list to choose from:
There are plenty of more credit cards for airlines, so doing some research on your destination and airlines that fly there (and their alliances) helps a lot. Don't forget hotel credit cards too like the American Express Marriott Bonvoy Brilliant Card that offers 75,000 points after spending $3,000 in the first 3 months.
Also, bear in mind that many credit cards change their bonus offers throughout the year. For example, Delta sometimes offers 60-70,000 points at various times so be sure to check before opening!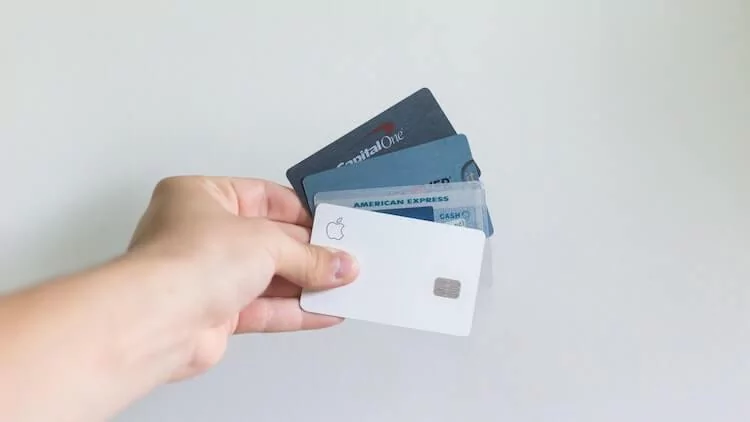 Tips for Opening the Best Credit Cards For Wedding Planning
Okay, while the thought of opening credit cards and gaining hundreds of thousands of points seems amazing, you do have to be careful because you can't just open card after card. Here are some tips:
Only open 1 card every few months. Start this process off slow. You used to be able to open 2-3 at once and do it again a few months later. However, banks are catching on, so I'd keep it to 1 card every few months to be safe.
Chase 5/24 Rule. I have a whole guide about this, but long story short, you can't open 5 or more personal credit cards from any bank within 24 months if you want to open a Chase Card. Many banks have similar rules. This is a good guide to check before applying.
Know your credit score! Apps like Credit Karma are great tools to see your credit score. Many of these cards require scores of 700+ so having good credit is key.
Pay your balance in full each month. These are not cards to keep a balance on. They have higher interest rates, so the best way to avoid that is to only put purchases on the card you can just turn around and pay off immediately. We had saved for our wedding purchases and paid off the cards each month to get the full benefits.
A rejection or pending isn't the end. Call and find out the reasons. Sometimes it is as simple as you forgot to unlock your credit report or you need to prove your income.
Pro-tip: refer each other! Some cards like the Chase Sapphire Preferred or the American Express Gold Card allow referrals to other potential customers for bonus miles! So refer your future spouse and get more points!
Call your bank before paying a large deposit or payment to vendors. They usually are fine with it, but it is good to give them a heads up so they don't end up freezing your card or flagging it for fraud.
Want to know how opening credit cards affect credit? Check out this guide.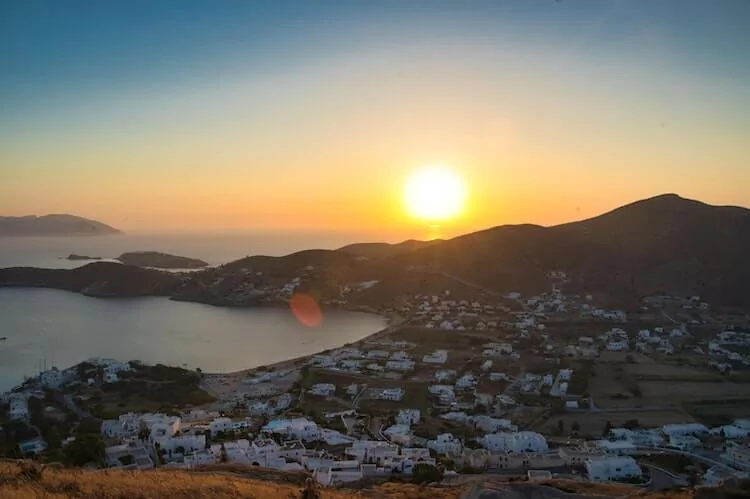 Timeline for Opening the Best Credit Cards for Honeymoon and Wedding Planning
Here is a list of the cards we opened and a good timeline:
1 year+ out: Chase Sapphire Reserve/Preferred. Since Chase has the strictest rules on opening cards, I'd start with this card first. Have one open it, then refer the other (referral only works for the Preferred). This has the potential to earn you both 100,000 points total for the Reserve or 120,000 points for the Preferred plus an additional 15,000 points for referring the other person to the Preferred. This is the time to put down deposits so you'll easily hit the minimum spend.
9 months out: Capital One Venture or Citi ThankYou. The Capital One Card is fantastic as it has a lower minimum spending requirement, but at this point, you'll likely still have some deposits to make as well as everyday spending to hit the spending requirements. You can earn up to 120,000 points if you do this together (plus potentially more if one refers the other for Capital One).
6 months out: Airline or Hotel Branded Cards. If you aren't over your 5/24 yet, I'd use this time to open another Chase card (like the United card) if you plan to fly or stay with a certain airline or hotel that Chase points transfer to. Many airline and hotel cards have lower minimum spending requirements usually, so you can use these cards for everyday purchases as, in my experience, wedding spending tends to slow down during this time with deposits paid for.
1-3 months out: This time gets a bit more expensive as you make your final payments to vendors. So the Amex Platinum or Gold cards are great for this time as they have higher minimum spending requirements. We paid off the caterer using our Amex Platinum and hit our minimum spend in that day! You can potentially earn up to 150,000 points with Amex Platinum or 120,000 points on the Gold Card. This doesn't include referrals either!
Now, this is just an example, so feel free to use it as a starting point. If you need more of a certain airline or hotel points, then create a strategy for that. For us, we needed United miles and we had 14 months to plan our wedding so we each opened a Chase Sapphire, United Mileage Plus Card, and Chase Freedom to make up the last of the points we needed for our business class flights to Southeast Asia.
Also, one of us opened up the Citi ThankYou Premier and Amex Platinum during our time too to rack in more points. It all depends on your timeline, credit card restrictions, and how you want to use your points!
But these are all fantastic cards to open during your time wedding planning! If you have questions, you can always leave a comment below! Congrats and happy travels!
Pin it here!