Some posts on this site contain affiliate links, meaning if you book or buy something through one of these links, I may earn a small commission (at no additional cost to you!). Read the full disclosure policy here.
---
So you're starting to plan the wedding and after seeing how much it costs to feed and booze up all of your guests, thinking about that honeymoon can seem so far away, both financially and emotionally. But come on, we all know one of the best parts of getting married is going on a fantastic honeymoon! And coming from personal experience, this is the perfect time to start travel hacking. Because at the end of the day, after spending $500 for a cake, paying for crazy expensive airline tickets just seems ridiculous. Here's why now is the perfect time to start travel hacking:
1. You're planning that honeymoon anyway!
Whether it's your first big trip with your spouse, or you need something to look forward to post the stress of wedding planning, chances are if you're getting married, you're going on a honeymoon. You've probably got a destination in mind, whether that is a dream trip to Hawaii, Thailand, St. Lucia, or New Zealand. Knowing where you want to go is a big factor in how many miles you need. So if you're going on vacation anyway… why not save money on flights and hotels and collect miles and points? It only makes sense.
2. Deposits=hitting the minimum spend requirements.
Get ready for all of the deposits you'll be paying: venue, caterer, photographer, cake baker, etc. And because travel rewards credit card companies don't just give you miles without some spending, you've got minimum spend requirements to hit before grabbing those 50k extra miles. With min spends roughly about $3-4k in three months, you'll hit those easily through paying for things you have to anyway. With those deposits budgeted already, you're only spending what you are supposed to (because you should never spend more than you can afford with credit cards).
Check out our guide on the best credit cards for wedding planning.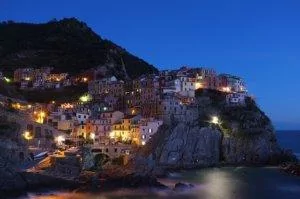 3. You've got a trusted person to add on as an authorized user in your spouse.
Even before your fiancé becomes your spouse, you already know you've got a trusted person to add to your new credit card account as an authorized user. So why not include them? If you're potentially merging finances soon, you may as well do it before you book the honeymoon, and rack in those extra miles.
4. Honeymoons bring to mind the images of luxury suites… which after a wedding few can afford.
I can't even begin to describe my shock at seeing the cost it takes to feed people. I can say I will never skimp out for wedding gifts again. If you haven't noticed, weddings are expensive! How do people afford a wedding and a crazy luxurious honeymoon after? Answer: they don't or they are crazy rich to begin with. If you're looking to splurge, save it for a decadent dinner on the honeymoon, not on your flight there. Just by simple travel hacking strategies, you'll be flying anywhere in the world for less than $100… maybe even in business or first class! Or staying in that penthouse suite in Paris- collecting miles and points truly makes the world your oyster.
5. Free hotel stays (need I say more)?
This applies mostly to those planning a wedding at a hotel. Several hotels, especially Starwood Preferred Hotel Partners and Hilton, offer you tons of perks for having a wedding there. This usually includes a free night stay on your wedding night and a free night on your anniversary (for any hotel they own). So if you hit the road right after your wedding, you've already got your first night free on your honeymoon! After paying for a wedding, a free night is nothing short of glorious.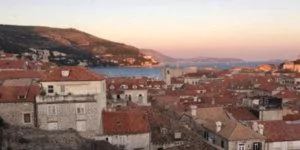 6. Booking your wedding at a hotel, and they give you points per dollar spent!
Continuing from above, if you book your wedding at a hotel, they usually offer extra points per dollar spent at the wedding there! Sometimes they even offer up to 100k points (granted you spend $100k… which is doubtful). However, with food, alcohol, room blocks, and the cost to rent the space, you could be spending between $15-20k: meaning you get that many points! And as most hotel points can be transferred 1:1 to airline partners, you already have about enough for a one way ticket anywhere in the US or Europe! With opening a rewards card with it, you could have your honeymoon flights taken care of quickly. Starting to see what you should start travel hacking?
7. Travel cards have fantastic perks! And on your honeymoon, perks is what it's all about.
Depending on the card, most cards offer zero foreign transaction fees, priority boarding, lounge access, checked bags free, TSA precheck or Global Entry credit, Travel Credits, flight upgrades… and I could go on and on. While these cards typically come with annual fees… they more than make up for it in their perks. Because who doesn't want to breeze past TSA and into the lounge for free drinks while they wait for their $50 business class flight to Spain? You want fancy on your honeymoon? These cards bring it!
8. You can transfer points to a spouse or domestic partner.
Chase Ultimate Rewards lets you transfer miles to a spouse or domestic partner's frequent flyer account as well. This means that even if only one of you collects the miles or points, or someone has more miles than the other, you can transfer them to your future spouse's account and book.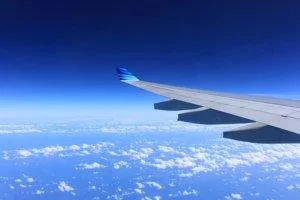 9. With buying decorations, flowers, car rentals, etc. for the wedding, you can purchase via Chase Ultimate Rewards OR select airlines shopping portals and get even extra points!
Need to buy decorations online? Flowers? Makeup for your DIY wedding look? You can buy these on Chase Ultimate Rewards website for extra points (sometimes up to 5 points per dollar)! If Chase doesn't have it, you can also check out other shopping portals from whatever airline you collect frequent flyer miles with to rake in extra points.
10. Because your honeymoon is where you can let your wanderlust flag fly high…
…and with collecting miles and points you can literally go anywhere in the world for way less than you think. Want to lay on a beach in Bali? Or trek the Incan Trail to Machu Picchu? Or even stroll along the streets of Paris? Whatever your fantasy travel destination is, you can achieve it!
Warning: You may get addicted to collecting miles and points and never pay full price for a flight or hotel stay again. That's okay, because anniversaries are always good excuses to travel more. Go ahead, start travel hacking today!
Where are you going on your honeymoon? Are you trying to collect miles and points to get there? Let me know in the comments!