Some posts on this site contain affiliate links, meaning if you book or buy something through one of these links, I may earn a small commission (at no additional cost to you!). Read the full disclosure policy here.
---
For couples moving in with their significant other for the first time upon marriage, a wedding registry is an amazing way to get several items they need before said big move. You know, like towels, bedding, dishes, blenders, etc. But for couples that have either lived alone previously or lived together prior to those nuptials, some of the typical wedding registry items are a bit redundant.
For instance, I lived with my fiancé for over a year before getting engaged and we both lived alone at some point prior to that. When I moved in, we already had to sort which kitchen utensils, towels, and bedding got to stay and go. And we even purchased furniture and other nice items together. So when it came to putting items on a registry, we were confused. With 165 invitees and only a handful of items we actually needed (including the nicer upgraded kitchen gadgets), what else could we ask for?
Welcome to the honeymoon fund
I'm a traveler. My fiancé also loves to travel. And while we're dropping some cash on our wedding, why not ask for some funds to have an awesome and memorable honeymoon? If we have most of what we need, why not ask for things we want? So while back in the day asking for extra honeymoon cash may have seemed tacky, today, it makes sense.
Think of it this way: typically, most guests who don't provide a gift for your wedding will at least give you cash or gift cards. While thoughtful, what's more convenient than just contributing online for the honeymoon (no greeting card necessary)? The couple will appreciate it just as much, if not more if they're traveling lovers like us.
And with the options for honeymoon funds, it's no longer just a "give us cash for the honeymoon," but rather options of things to give for the honeymoon. With Blueprint Registry, you can gift couple's massages, scooter rentals, boat tours, snorkeling adventures, drinks on the plane, Airbnb gift cards, and so much more! So when the couple receives these, it's nice knowing that a family or friend contributed for an amazing experience!
With this day and age of "experiences over things" for many couples, they'd rather have the trip of a lifetime that they'll always remember rather than another set of towels that'll eventually wear down. Don't get me wrong, I think there are staples any couple needs and will appreciate, but again, having an amazing experience with the new spouse with the help of friends and family? It will mean so much to them.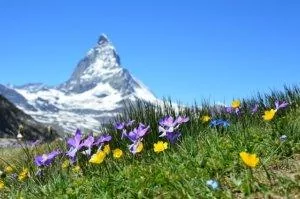 So what do you put on the registry?
For our registry, we put down the usual, nicer blenders, towels, etc., but we also put down a general honeymoon fund, snorkeling, boat tour, and scooter rental. Travel is important to us (and probably to you as well if you're thinking of a honeymoon fund or reading this blog in general). And having seen people register for camping supplies, bikes, and more on their registries, there's no shame in putting down something you really want.
Also, wedding registries are meant to gift the couple what they want. The couple is probably paying good money for guests to join in their special day. And of course, having them there to celebrate is the most important part. However, to show appreciation, most people give a little something to the newlyweds. If they put honeymoon funds on their registry, then it is obviously something they want. Rather than going off registry and getting crystal that they will probably never use, contribute to something they'd actually use and enjoy.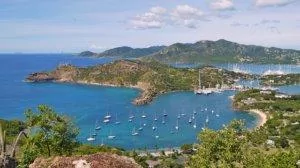 At the end of the day, when the cake is cut and eaten, the bouquet tossed, and the couple rides off into the sunset with "Just Married" on the car, the gift you give them is entirely up to you. If you would like to donate to their honeymoon fund, that's great! If not, they will love and appreciate whatever you choose. But in today's day and age, investing in a honeymoon fund rather than traditional gifts is no longer a tacky thing, but a modern way to celebrate the modern wedding.
What gifts do you typically give the happy couple?
Or what gifts do you like to receive? Let me know in the comments! Don't forget to share and subscribe!
If you need help planning your dream honeymoon for less, please leave me a message! With my travel experience and passion for helping others plan their dream trips, I love to help consult to ensure you have the time of your life. You can find more details on my consulting page. Have a happy honeymoon!