Some posts on this site contain affiliate links, meaning if you book or buy something through one of these links, I may earn a small commission (at no additional cost to you!). Read the full disclosure policy here.
---
It's FINALLY here! You've researched which credit cards to open. You've ensured that you're using the right credit cards for your everyday purchases. Maybe, you've earned enough miles to fly to your dream destination. Now you're faced with one of the more difficult questions in trip planning:
Where to Save vs. Splurge on Vacation!
Unfortunately, there is no right answer to this question. Each couple will place a greater emphasis on some aspects of the trip and less of an emphasis on others. Maybe you and your partner are total foodies, so dining at some of the more popular, and potentially expensive, restaurants at your destination is important. Or, maybe you are perfectly happy mainly eating street food throughout your travels, but you want to splurge on your excursions so you can appreciate some truly breathtaking views. So, how do you make these tough decisions? We're here to help you navigate the water that is save vs. splurge on a vacation.
1. Divide your trip into locations.
If you're only visiting one location during your trip (think, a one-week trip to Paris, France), then this step is easy! But, if you're visiting more than location during your trip (like we did on our trip to South Africa), then create a list of each city, state, or country that you will visit.
2. Then, split your locations into categories.
You've created your list of locations, and now it's time to create your list of categories! Common categories will include flights, accommodations, excursions, meals, and day-to-day expenses. Feel free to go as broad or as specific as you want to here. If you're comfortable going with flights, accommodations, excursions, and miscellaneous, go for it! If you need a more specific budget and want to break down day-to-day expenses into transportation, meals, and souvenirs, that's fine, too!
3. Next, create your list of priorities.
This is the fun part! What was the one thing that made you pick your destination in the first place? This will be your top priority and, most likely, where you'll want to splurge! Were you debating between two or three things that were calling your name when you were saving for your trip? These will be your second and third priorities. Keep on going down the list, and don't forget to include things like accommodations and dining! Label each as an opportunity to splurge or an opportunity to save.
4. Last, fill in the rest of your budget.
These aren't the most exciting things to list, but you'll be thankful that you thought of them beforehand! Airport transfers, transportation around the city, souvenirs, tips, and trip insurance are some of the categories that come to mind. Jot down each of these categories so that there aren't any surprises on your trip!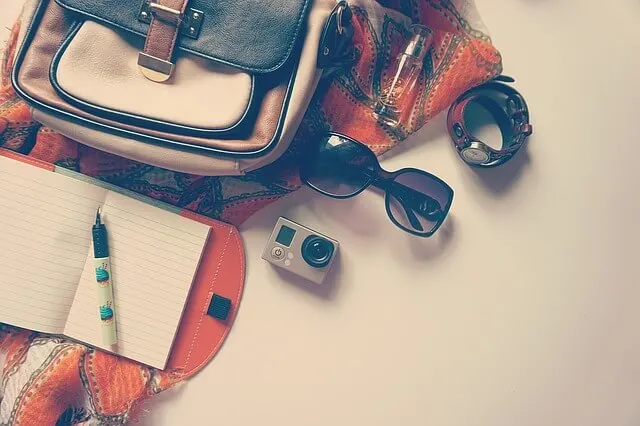 Now, I can hear you through the screen right now. "That's all well and good, Chris, but don't just tell me how to do this. Show me how you and Kat decide where to save vs. splurge on a vacation!" Well, you're in luck! Once Kat and I decided that we wanted to visit Peru, we checked how many miles we had between the two of us, determined our total budget for the trip, and began to work our way through the process that I wrote about, above. Here's how it went!
"That's all well and good, Chris, but don't just tell me how to do this. Show me how you and Kat go through the process of save vs. splurge on a vacation!"
1. Divide your trip into locations.
When Kat and I originally discussed visiting Peru, we knew that we wanted to go to Cusco and the Amazon. After looking at our flight options, we decided to spend some time in Lima, too! So, we split our trip into three locations: Lima, Puerto Maldonado (the Amazon), and Cusco.
2. Then, split your locations into categories.
Kat and I chose not to get terribly specific, here. So, we split each location into the following four categories: flights, accommodations, excursions, and miscellaneous.
3. Next, create your list of priorities.
After we chose Peru as one of our destinations for 2019, we had two priorities. First, we wanted to recapture some of that magic that we felt during our safari when we were completely disconnected from society. Second, we wanted to see Machu Picchu because how could we visit Peru without seeing it?! Other than these two aspects of the trip, we were content with filling in the rest of our days with excursions that were both affordable and interesting.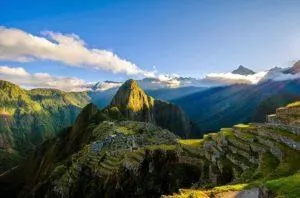 At this point, we labeled the following as our splurge items:
The Tambopata Research Center includes all excursions (Colorado macaw clay lick, rainforest hikes, etc.) as part of the booking fee! After talking to others who have visited Peru, we knew that we wanted to go with a reputable company to see Machu Picchu as well as the other sights. So, we were willing to pay a bit more to ensure hotel pick-ups and earlier start times to avoid crowds for our excursions, and we subtracted the totals for each of these priorities from our total amount that we budgeted for the trip.
In order to afford our splurge items, we decided to view the following as opportunities to save:
Flights (economy vs. upgraded seats for domestic flights within Peru),
Accommodations (focusing on boutique hotels that were affordable, but were not necessarily luxurious), and
Dining.
We decided to not opt for any upgraded seats for our domestic flights between Lima, Puerto Maldonado, and Cusco, which would allow us to save money. Additionally, we were comfortable with booking boutique hotels at affordable rates (easily less than $100 a night!). While they have received excellent reviews on Trip Advisor, they are not five-star accommodations by any means. Last, we were okay with planning to dine at cheaper establishments rather than some of the more popular and expensive restaurants in order to save money. Again, we subtracted the booking fees from the total amount that we saved for the trip.
4. Last, fill in the rest of your budget.
We subtracted fixed costs like trip insurance and arrived at the amount of money that we were willing to spend on the remainder of our time in Peru. Knowing that some meals were included as a part of our accommodations or excursions, we planned out the remaining portion of our trip and came up with a daily stipend, which we will spend on transportation, food, and souvenirs!
There you have it: save vs. splurge! We've used this method for everything from shorter, three-day trips to New York City all the way up to our big trips of the year, like South Africa. We hope that this helps you plan for your upcoming vacations, but if you're still looking for advice, we're happy to help! Curious as to how we were able to save so much money by using miles? Contact us at any time at [email protected], and we'd love to hear about your upcoming trips and help you maximize your budget by earning (and wisely spending) miles to help your money go even further!
How do you budget for trips? What is the one piece of advice that you would give to others? Where do you typically save vs. splurge on vacation? Let us know in the comments, below!
This is the fourth article in our Planning for Peru series in which Chris will provide monthly updates about our progress for preparing for Peru. If you have any advice for us, we'd love to hear from you as this will be our first trip to South America!
Love this post or want to save for later? Pin it here!