Some posts on this site contain affiliate links, meaning if you book or buy something through one of these links, I may earn a small commission (at no additional cost to you!). Read the full disclosure policy here.
---
At the beginning of my travel hacking journey, I never really thought about getting a small business credit card. I actually thought you had to have a successful business earning a lot of money before even trying to apply. I promised myself that I would wait and see, and when I started making some money, I would apply. Well, I'm happy to say that I decided to apply for a business card one day, and voila! I actually got it! The best part is you could qualify for a business credit card, and here's what you need to know.
Do you actually need a business to qualify for a business credit card?
The short answer: yes. You cannot apply for a business credit card without a business. But that doesn't mean you have to establish an LLC or even have a booming business set up. If you sell trinkets on Etsy, that's considered a business. If you get paid to coach a little league team, that's also a business. And if you're just starting out like me on creating a business, it counts too.
The application will ask you for either a Tax ID for your business, or you can put in your social security number instead and it will treat you like a sole proprietor. It will lead to a hard inquiry on your personal credit, which, like any other credit card you apply for, pretty much drops off after a few months.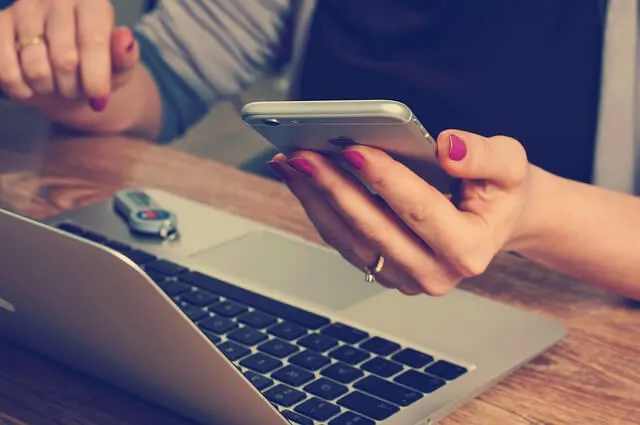 How much money do you need to make in order to apply?
The answer to this is it depends. Now the application will also ask for any other income you're making (i.e. your current job salary) as well as business income. Some credit card companies will accept zero if you're just starting out if you also have other income from a job coming in. It depends on the bank, and you won't know until you start filling out the applications themselves (Amex tells you right on the application as you're typing it in).
This can sometimes also include projected income. Now it is super important never to lie on credit card applications, both personal and business. They can always ask for support to back up your income. You need to be honest and realistic about your projected income. If you project in a year you'll make roughly $1,000, then it should be okay to put. If you think more than that, then put that. If you have a full year of data to use, that is definitely your safest bet.
Why should you get a small business credit card?
Other than a whole new slew of credit cards for miles and points bonuses, having a small business credit card is great for keeping your personal and business expenses separate. This, in turn, makes it much easier come tax time and just keeping your life and business organized in general. Most of these credit cards even incentivize putting business expenses on it with increased mileage earning on purchases like at Staples, telecommunication companies, internet providers, gas stations, airlines, etc.
Basically, if you have a small business, having a small business credit card is just a good idea.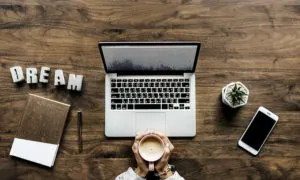 What else do I need to know before applying?
Having a relationship with the bank prior to applying always helps. For instance, I opened an AAdvantage Gold Citi card earlier in the year and have always paid my card in full. As I already had an established relationship with Citi, it was easier to get approved for my business card.
Also, you still need to be aware of different credit card rules for applications. For instance, Chase Ink falls under the 5/24 rules where you cannot apply for it if you've applied for 5 other cards in the last 24 months. However, most business credit cards do not count towards your 5/24, but Chase may not be one to start with for a business credit card if you've already hit the 5/24.
What do I do if I'm rejected/application is pending?
I'll be honest here in that when I first applied, it said my application was pending. I thought immediately that I was rejected, because typically if you get a pending status, they're about to mail you a rejection letter. However, I checked back a few days later and it was there, "Accepted! Your card is on the way." I was so excited! So if it is pending, either check back a few days later or give them a call.
If you're rejected, the protocol is similar to personal applications. Call the reconsideration line and find out why you were rejected. Be prepared with reasons why you'd like the card and have support for any questions they have. Great reasons to give are that you are wanting to keep expenses separate from personal, you like the miles and points that it offers, and other benefits of the card (i.e. no foreign transaction fees, double miles on purchases, etc.). If you have a relationship with the bank, let them know. Stay positive and who knows? You may get an accepted application!
Business Cards to Consider
Think you qualify for a business credit card? Check out these great options here!
Chase Ink Business Preferred Credit Card
Earn 80,000 points after spending $5,000 in 3 months
3X points earned up to $150,000 on travel, shipping, internet, cable, phone services, and advertising
1X points earned on everything else
Points worth 25% more on Chase Ultimate Rewards
$95 annual fee
Business Platinum Card from American Express OPEN
Earn 50,000 points after you spend $10,000 and an extra 25,000 points after you spend another $10,000 in the first 3 months
5X points on flights and prepaid hotels on Amex Travel
1X points on everything else
$200 Airline Fee Credit
Global Lounge Collection Access
Global Entry/TSA Precheck credit every 4 years
$450 annual fee
Business Gold Rewards Card from American Express
Earn 50,000 points after you spend $5,000 in 3 months
3X points on one category you choose (airlines, advertising, gas stations, shipping, computer hardware/software and cloud computing)
2X points on the other categories above not chosen
1X on everything else
$0 first year annual fee, then $175 per year
CitiBusiness/AAdvantage Platinum Select World Mastercard
Earn 70,000 American Airlines miles after spending $4,000 in 4 months
2X miles on American Airlines purchases, telecommunications merchants, cable and satellite providers, car rental merchants, and gas stations
1X miles on everything else
Reduced mileage awards
The first bag checked free, 25% inflight wifi discount, preferred boarding
Companion certificate after you spend $30,000 during year and membership renewed
$0 first year annual fee, then $99 per year
United Mileage Plus Explorer Business
Earn 50,000 United miles after you spend $3,000 in 3 months and 10,000 additional miles after you spend $25,000 each calendar year
2X miles on United, restaurants, gas stations, and office supply stores
1X miles on everything else
The first bag checked free, priority boarding
2 United Club one-time passes each year
$0 first year annual fee, then $95 per year
I ended up applying for the CitiBusiness/AAdvantage Platinum card and got it! I went with this card as it was a little less restrictive to apply to (versus Amex needing 5 figures to apply), a great signup bonus, and the reduced mileage awards. Based on your business needs, I recommend the other cards above, but also consider whether you've hit the 5/24 with Chase (hint: Chase Ink and United are Chase cards) and how much you're currently earning in your business.
Good luck applying! And happy [business] travels!
Were you surprised to find that you may be able to qualify for a business credit card? Have you applied to a business card? Did you get it? What was your experience like? Let me know in the comments!
Love this post or want to save for later? Pin it here!