Some posts on this site contain affiliate links, meaning if you book or buy something through one of these links, I may earn a small commission (at no additional cost to you!). Read the full disclosure policy here.
---
Located in the Southern part of India, Kerala is magnificent. Mist rising from tranquil waters as you float along the river in the early morning, stunning sunrises amongst tea plantations, and so much more will delight and intrigue you to visit Kerala for your honeymoon or romantic getaway.
A perfect honeymoon is something that every newlywed wants! Just like others, I also had a dream to plan a romantic escape to an ethereal destination. So, I chose to enjoy my honeymoon in Kerala, India to start my married life as a fairytale. Here is the perfect 5-day itinerary for Kerala.
Perfect Kerala, India Travel Itinerary: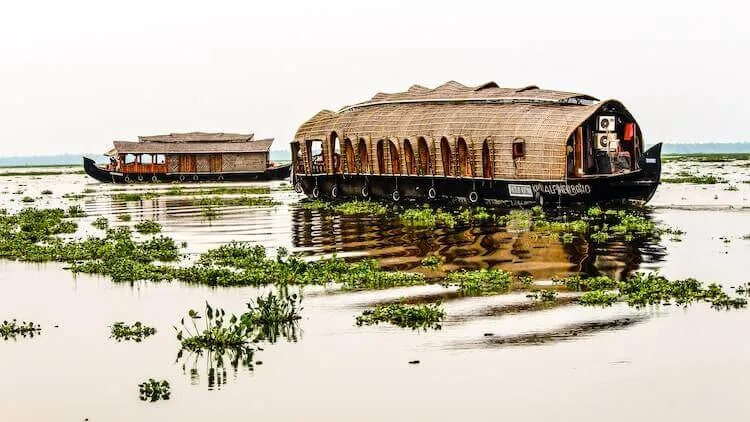 Day 1: A mesmerizing sojourn from Kochi to Munnar
Our dreamy romantic escape started from the moment we arrived in Kochi. Famed as the "Queen of the Arabian Sea" the port city oozes with scenic beauty. Additionally, dramatic landscapes enhance the charisma of the place. We landed in Kochi in the morning and drove straightaway to Munnar.
Meanwhile traveling toward Munnar, we were greeted with the mesmerizing aroma of spice plantations. The fragrance blew our senses and transferred us to a different world altogether. We enjoyed a stop at the plantations and cherished a breathtaking experience. Bestowed with mountains, lush valleys and not to forget – the tea estates, Munnar is surely a must-visit destination in Kerala.
To get deep insights into the plantations, we decided to hire a guide. He offered us a detailed tour and educated us about the distinct variety of spices around us. We couldn't resist the urge to visit the nearby retail store of tea and spices. Furthermore, we brought home some authentic seasonings to make the memories stay with us even after we returned to our hometown.
There was another stop en route to our hotel. Again, just like the previous one, this one was also spellbinding. We stopped by to admire the beauty of Cheeyappara Waterfalls, one of the best tourist places in Kerala. The gushing beauty of water throbbing against rocks in seven tiers was a sight to behold.
Exhausted for the day, we made no delays in reaching Munnar-Spice Country Resort, the hotel we chose for our stay. The hotel was so inviting that one will immediately fall in love with it! Nestled along a cliffside, it offers breathtaking views of the valley. We retired for the night after having a scrumptious dinner.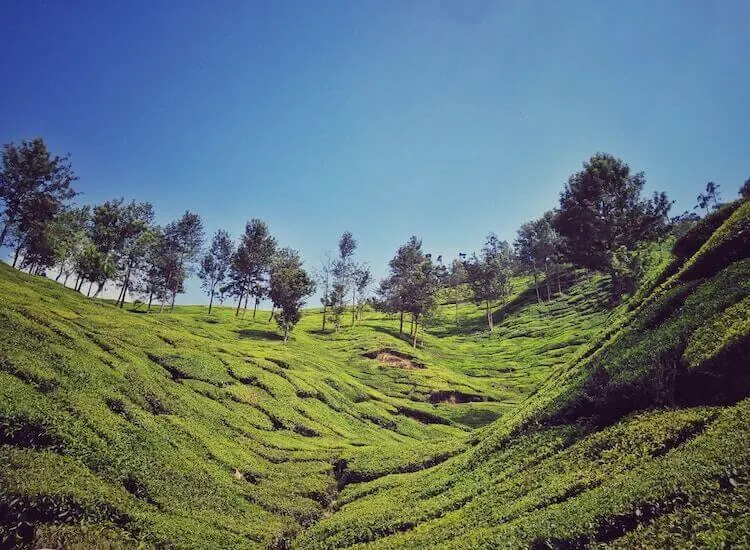 Day 2: Exploring the attractions of an elegant paradise
We woke up to the mystic views of the valley. Shrouded with a white blanket of fog, Munnar appeared to be justifying the title of the most romantic destination in India. This only helped us to realize that it wasn't a dream and we have actually stepped into heaven on Earth.
We satiated our hunger with an appetizing breakfast. This was followed by a visit to the tea estates. The fragrance of tea was surreal. We enjoyed getting photographed while posing like tea pluckers. Imagine sipping on freshly brewed tea in winter while gazing at your better half amidst the estate where the tea is actually grown! I really had goosebumps the whole time.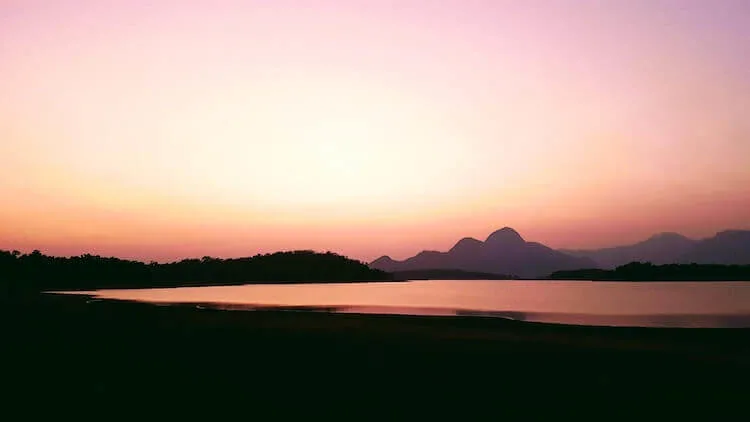 Afterward, a romantic boat ride was awaiting us at the Mattupetty Dam. Standing on one side of the dam were elephants splashing around and playing in the water. Also, the boat ride gave us the much-awaited opportunity to enjoy some 'we' time in each other's company.
Once done with the road boat ride, we treasured another beautiful moment at Echo Point. The gorgeous expanse of hills coupled with green pastures made for a romantic stop. The route to this top tourist attraction in Kerala was as mesmerizing as the destination itself. Furthermore, the enchanting areas of Devikulam truly make Munnar a honeymooner's paradise.
Day 3: Sailing over the Kerala Backwaters in Kettuvallams
Kerala never ceases to surprise visitors with something unique. Thus, next, on the list of attractions in Kerala are its backwaters. When it comes to romantic getaways, nothing can beat the backwaters in Alleppey. Also known as "India's own Venice" the city beguiles with houseboats gliding on the water.
The moment we embarked on the Kettuvallams, I had a feeling that this was going to be absolutely stunning. Although inspired by the traditional way of traveling, the houseboat was equipped with all the latest amenities. Nothing less than a 5-star hotel, the boat was simply magical. Staying on the houseboat was turning out to be a dream come true.
Slightly swaying palm trees and the immense serenity stole our hearts away. To add to it was the candlelight dinner on the cruise boat!
Check out a great houseboat for this adventure here.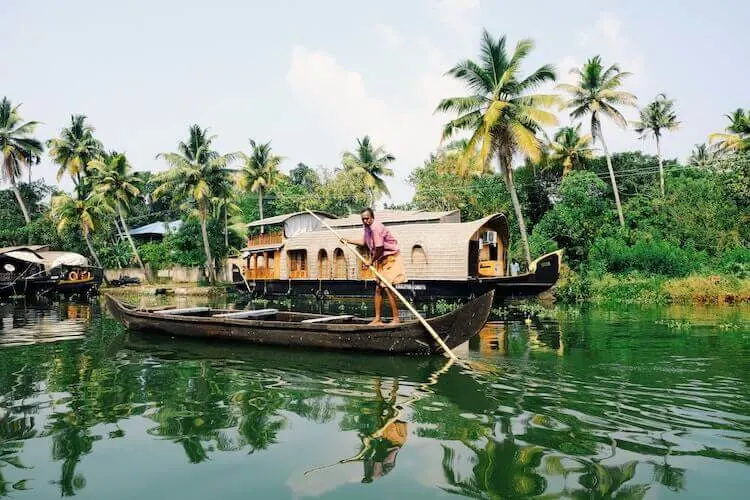 Day 4: Soaking-in the beauty of the Kovalam Beach
There is no other destination as fascinating as Kovalam! For this reason, it stands amongst the rest of the honeymoon places in Kerala as one of the best. The three beaches – Hawa Beach, Lighthouse Beach, and the Kovalam Beach were ideal to take a lot of couple-selfies. Simply reveling in each other's company while strolling on the soft sand brought us closer in a distinctive way.
One of the most famous beach destinations in Kerala appealed to the beach lovers in both of us! Some of the highlights of the day were: basking in the sun and trying the watersports. Since we had some more time, we agreed upon pampering our souls with an Ayurvedic massage. This proved to be soothing to our body and mind. Gazing at the romantic sunset views was something that seemed to cast a spell on us.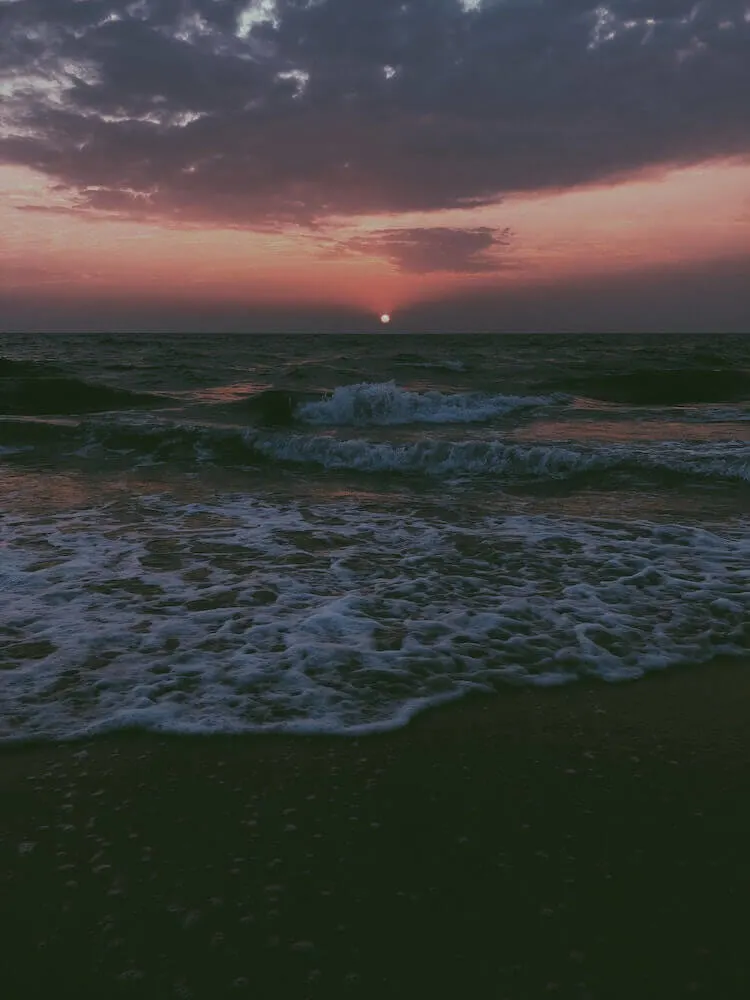 Day 5: Returning with a bag full of memories
On the last day of the Kerala honeymoon trip, we checked-out from the Travancore Heritage with a heavy heart. We wanted to stay there for a few more days. But, since it was time to go, we headed toward the airport after making a promise to visit Kerala again.
Things to do in Kerala, India
Experience the serene bliss at Munnar
Enjoy a boat ride at Mattupetty Dam
Cruise on the scenic backwaters in Alleppey
Delight in a comfortable stay on a Kettuvallams
Cherish wonderful moments at Kovalam Beach
Marvel at astounding sunset views
Rejuvenate with Ayurvedic massages
Partake in water sports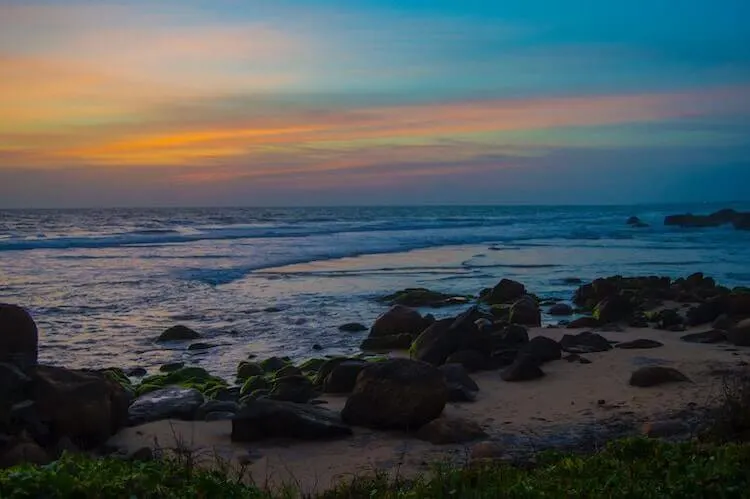 When to go to Kerala | Kerala Weather
The best time to visit Kerala is from September to March. During this time, the climate is cool and comfortable. This makes your Kerala trip bereft of any hassle. Visiting Kerala between June and August can be quite rainy, as it is the monsoon season but good for Ayurveda treatments and fewer crowds.
Getting to Kerala | Kerala Transportation
Kerala is fairly easy to access thanks to three airports in the area. These are Trivandrum, Cochin, and Calicut airports and they have several domestic and international flights a day. You can also get around Kerala via trains or buses.
Important Tips to consider
Pack your sunglass, sunscreen, and cap
Don't forget to carry light and woolen clothes depending upon the season and the part of Kerala you are visiting
Do pack flip-flops and walking shoes
Make your booking at the hotel well in advance
Keep all the necessary documents handy
Don't forget to carry your camera, power bank, and mobile charger
As always, get travel insurance!
These were some of the fondest memories of my Kerala, India honeymoon which I will cherish forever. You can also do the same by planning Kerala tours.
Would you plan a honeymoon to Kerala? What are your thoughts? Let us know in the comments!
You may also be interested in these honeymoon itineraries and guides:
Don't forget to like and subscribe for exclusive content, and check out the World Wide Honeymoon Travel Podcast for more great stories, destination guides, tips, interviews with other traveling couples, and more!
Love this post or want to save for later? Pin it here!