If You Love these 5 Honeymoon Hotspots, You'll Love These Budget Friendly Honeymoon Destinations Even More!
Some posts on this site contain affiliate links, meaning if you book or buy something through one of these links, I may earn a small commission (at no additional cost to you!). Read the full disclosure policy here.
---
In case you haven't heard, weddings are expensive. Like so expensive that it boggles my mind how people are able to get married, sometimes buy a house, and honeymoon in luxury without either 1) hitting the lottery beforehand, 2) are experts at saving and champs at cutting expenses for the wedding (show us all your wedding ways!), or 3) go into debt. I mean after searching for wedding venues online I remember getting Facebook ads about taking out loans for a wedding. That may be where I drew the line: a loan? To get married?! Nope, that's not for me. So it's of course no wonder why after a wedding that so many people probably assume that travel is so expensive and frankly, not worth the money.
Yes, staying in overwater huts in Tahiti or all-inclusive 5-star hotels in Hawaii may be a stretch for the budget for pretty much anyone who isn't a Kardashian, but that doesn't mean you can't have a gorgeous dream honeymoon in a spot you may love even more than those! Check out these amazing budget friendly honeymoon destinations that your wallet and you will love just as much, if not more, than these honeymoon hotspots.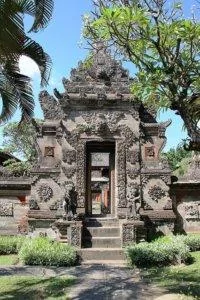 1. Love Hawaii? Think Bali instead.
Volcanoes, gorgeous beaches, amazing food, culture… am I talking about Hawaii? Or I am talking about Bali? Well, actually, both are true, but Bali has this to offer for a fraction of Hawaii's costs! The flight prices are comparable too! 4-Star Hotels around Bali go for about $265 a night versus $440 a night in Maui. With affordable food options around the island, you'll be relaxing in luxury for about half of the cost. So start dreaming of yoga, monkeys, temples, and of course, lovely beaches!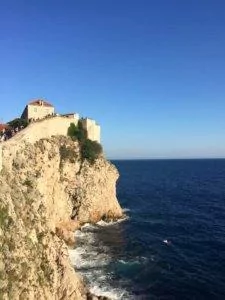 2. Dreaming of Italy? Go across the Adriatic Sea to Croatia!
Italy has it all: food, history, gorgeous architecture, and pizza… But so does its neighbor across the sea, Croatia! While now on the tourism radar, less than ten years ago this would have been a place few people thought of traveling to. But you can't deny the beauty of gorgeous cliff-side restaurants facing a deep blue sea. Walk along the city walls of the fortified city of Dubrovnik or sea kayak into caves. Take a ferry between Venice and Rovinj, and see the gorgeous islands that make up this town. Explore the capital city of Zagreb for culture and cheaper costs than Rome. Don't forget to see the waterfalls in Plitvice Lakes, a destination that can't be compared to anything else. The food is just as amazing and funny enough; Croatia is a major olive oil producer as well! As tourism isn't as strong here as Italy, you can count on much better prices! We're talking 4-star hotels at $175 a night in Dubrovnik versus $300 a night in Rome.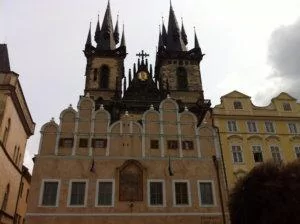 3. Picturing Paris? Discover the romance of Prague.
Paris is stunning. The Eifel Tower lit up at night is a truly breathtaking sight. Unfortunately, Paris, like most of Western Europe, tends to be very touristy. This means high prices everywhere. But why not take a look at Eastern Europe's counterpart, Prague?
Prague has stunning architecture, romantic sights, and the best value for a city. Visit Prague castle that towers over the city. Or stroll with your love across Charles Bridge, admiring artists painting and musicians playing. It is the picture of romance. Sip Czech beer while nibbling palačinky, thin pancakes similar to French crêpes. The costs of 4-star hotels go for about $170 a night versus Paris at $385. Half the cost means you can save that money for day trips like to Vienna or castles outside the city!
4. Aruba on your mind? Rethink and visit Curaçao.
I know, I just heard of this place recently too. I had no idea this island country even existed, but it is close to South America, next to Aruba, and a much better value. With comparable flight costs, but way cheaper resorts ($488 a night all-inclusive in a water-view room versus $625 a night in Aruba), you'll be staying in luxury with fewer crowds and more cash. This part of the Caribbean boasts crystal clear waters and great weather almost year-round.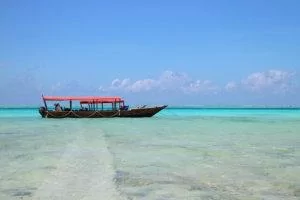 5. Draining your savings for Tahiti? Head for Zanzibar instead.
It doesn't feel more luxury than French Polynesia. When people say they're going here, I imagine they are staying in overwater huts, diving into the water straight from their suite, and spending over a $1,000 a night to be there. While that's amazing and great for you if you can afford that, most couples only dream of that luxury. But don't fret! If you're still dreaming of the most perfectly clear water and warm currents, head for Africa, to Tanzania and the gorgeous island of Zanzibar. For $300 a night, you can stay at a 4-star resort with an ocean view bungalow on an exotic honeymoon locale. It even includes breakfast and dinner!
While searching online for the best honeymoon destinations, the prices can add up fast. It can deter even the most confident vacation planner. However, if you steer your focus to other, more budget friendly honeymoon destinations, you can certainly have the amazing honeymoon you were dreaming of for only a fraction of the cost. Whether it is a perfect beach or an exciting city, sometimes another location may be a better fit that you may not have even heard of!
Which of these budget friendly honeymoon destinations would you love to visit? How did you make your honeymoon budget work? Let me know in the comments! Don't forget to subscribe for my free guide on what a $5,000 honeymoon budget gets you around the world!