Check out our Top 10 Destinations to Travel to This Summer on the Podcast here:
Some posts on this site contain affiliate links, meaning if you book or buy something through one of these links, I may earn a small commission (at no additional cost to you!). Read the full disclosure policy here.
---
Summer always seems to be the time to travel. Ever since we were all children and summer break was around the corner, we've always longed for that summer feeling. So while your work may slow down, kick your travel plans into high gear, because these destinations will have you itching to book the next flight out! Here are 25 amazing destinations to travel to this summer.
For Beachy, Laid Back Vibes
If relaxing on the beach with a cocktail in one hand and a book in the other sounds pretty darn perfect, these are the best beach destinations this summer for you.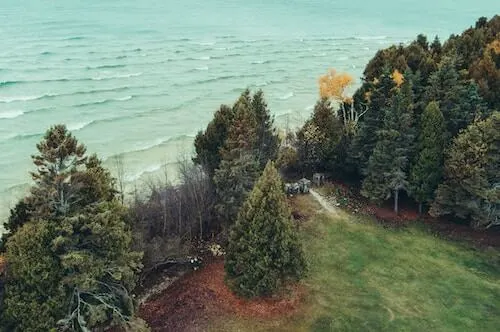 Door County, Wisconsin
Let's face it, being on the lake in the summer is kind of the best feeling ever. Take the boat out, go jet skiing, lounge on a float, or just hang out on the sand. When it comes to celebrating the holidays of summer, they always seem to be best on a lake. But Door County isn't just on a lake, it's on Lake Michigan.
So if you think that Upper Peninsula should get all the gorgeous, Caribbean-scenery glory, think again. Go zip lining, sunset cruising, or even check out the area's lighthouses in this charming mid-western place!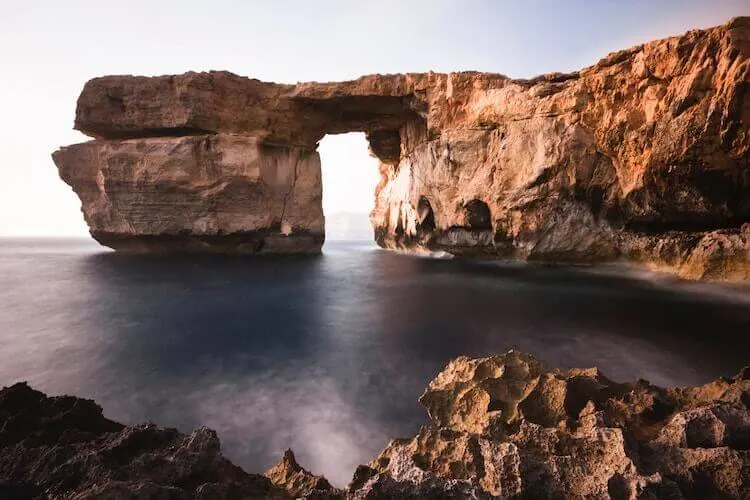 Malta
Italy is fantastic in summer, but it is also the most crowded at that time. Instead, opt for the lesser-known islands of Malta. While you Game of Thrones fanatics may recognize a few of the locations from the hit show, others will absolutely fall for the charming architecture surrounding Valetta.
But the main reason to go to Malta is to get away from the city and onto Gozo Island. A smaller island with fewer crowds, Gozo has stunning beaches, affordable places to stay, and it's kind of the perfect Mediterranean getaway.
Imagine perfect lavender fields gently flowing in the cool, summer breeze. Then, picture stunning rivers, rows of vineyards filled with what will eventually become cool glasses of rosé, and beaches to enjoy and escape the heat.
Ahh, Provence. If you know me, you know that I love France. I lived in Grenoble for 5 months, and while I certainly love a jaunt to Paris, Provence is the laid back region where time slows down.
You could spend a long time exploring the lavender fields, beautiful beaches, and amazing vineyards and still wish you could stay longer.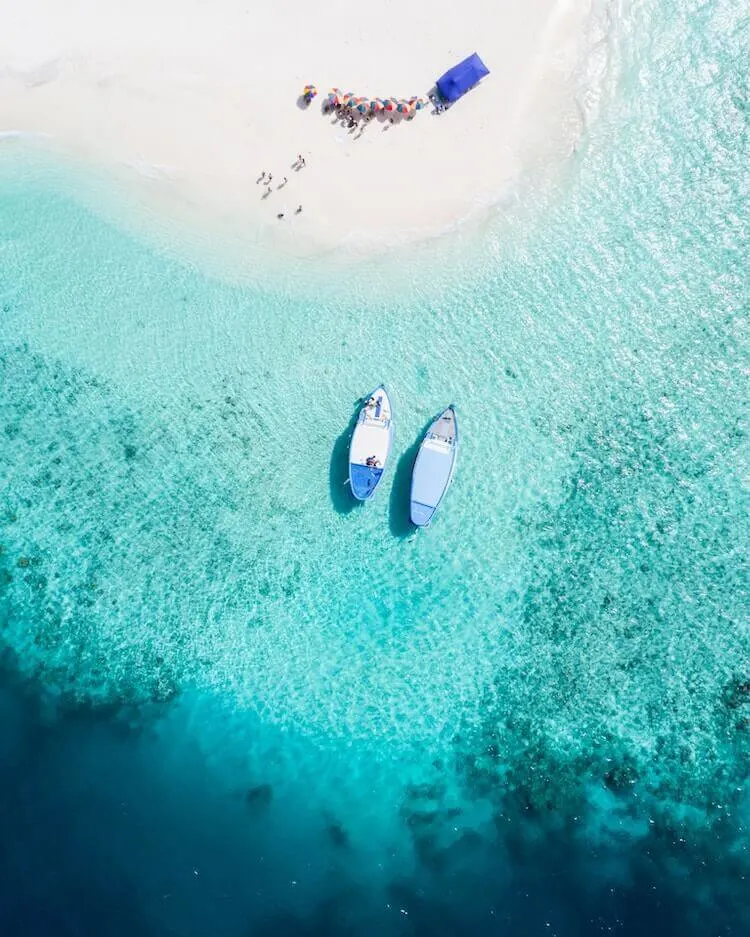 Fiji
I mean… do you need a reason to want to visit Fiji? But if you want the ultimate beach destination, this is it. This time of year (our summer, their winter) means less rainfall and much more comfortable temperatures.
Dreaming of snorkeling in clear-blue ocean waters? What about exploring a tropical island by bicycle? Either way, Fiji is the perfect summer destination.
Those Amazing Cities for Summer
From longer days to super fun summer activities, these cities have everything you want for a summer getaway.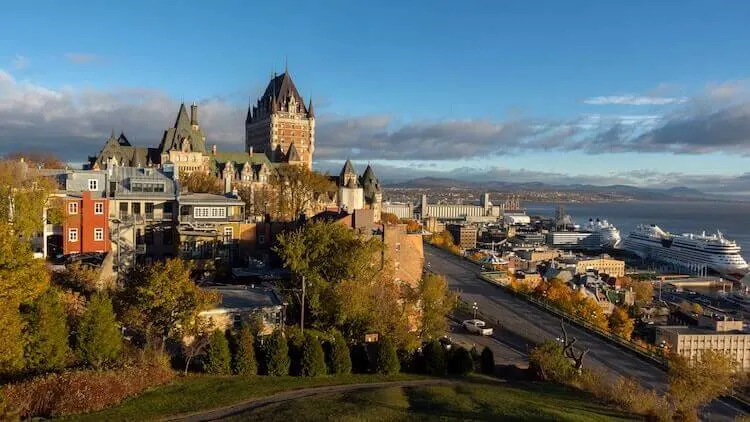 Imagine stunning waterfalls, amazing food, and the most charming old city you've ever seen. Quebec City is perfect any time of year, but summer may be the best time to visit, mostly because it is so much warmer.
My biggest advice for Quebec City is to take a food tour. There are several that go around to various areas, but one cool tour is the Island of Orleans Food and Drink Tour that includes a wine tasting, maple syrup, chocolate, and more!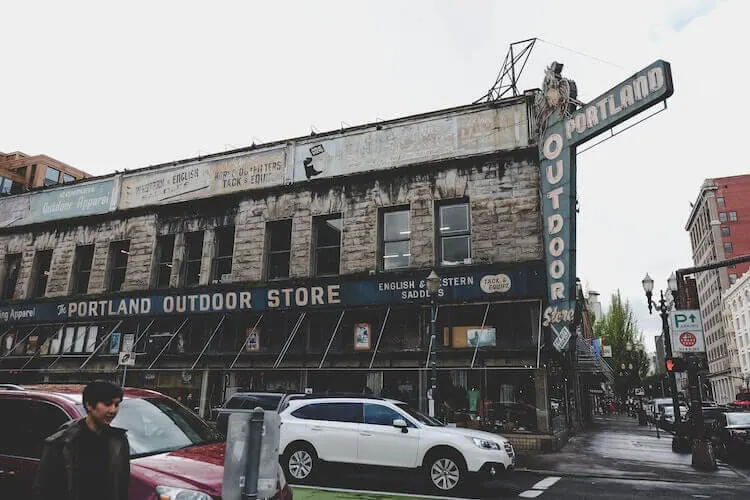 Portland, OR
The Pacific Northwest is always a favorite, but in the summer, the days are longer, the weather is much better, and there is so much to do! Check out the amazing breweries and café's that make this city famous. Then, go hiking and explore Willamette Valley wineries.
Portland and the state of Oregon are truly stunning places to visit. You won't want to miss this during your summer travels!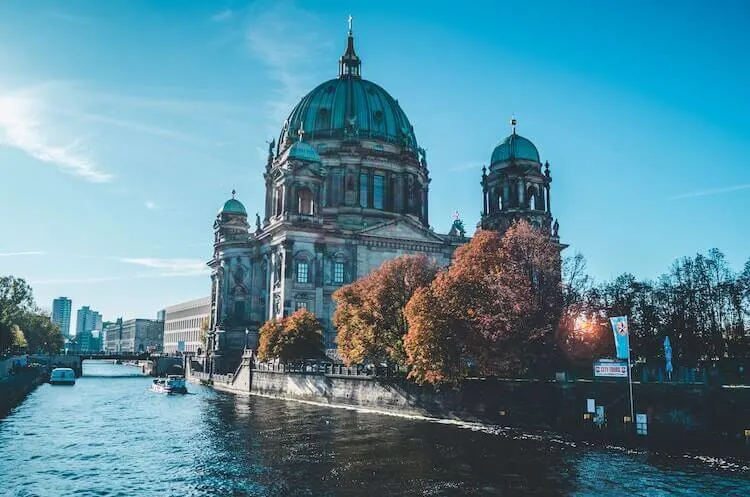 Berlin
If Munich is laid back, think of Berlin as its much busier and exciting counterpart. While I love an amazing day exploring the streets of Munich, Berlin is perfect for summertime. Check out Museum Island, the East Side Gallery, and so many amazing parks that are perfect for a mid-summer picnic!
Don't forget to bike around the city and stop at a beer garden for the perfect, crisp, summer shandy.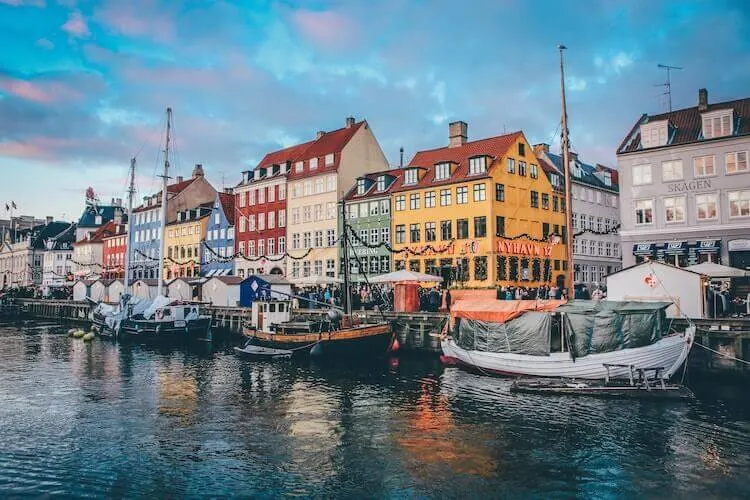 Copenhagen
Copenhagen is such an amazing city but the best part about visiting in the summer is definitely the fact that the sun is up for 17 hours a day! It seriously is so cool and the city comes alive at this time. Explore Tivoli, the city's famous amusement park. Take a dip in the surprisingly clean harbor, eat at amazing restaurants, and walk or bike around the city (and country) known for having some of the world's happiest people.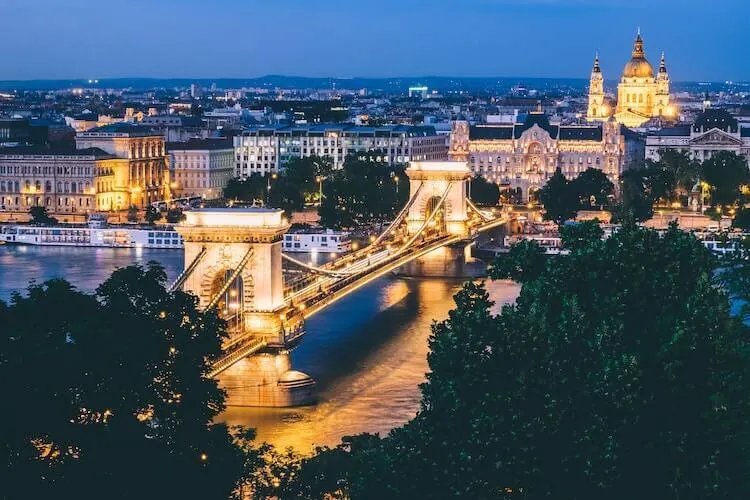 Budapest
Budapest may be my favorite city on earth. But what makes it special in the summer is cooling off in the bathhouses. Many have outdoor pools to hang out in, where you can soak to your heart's content (perfect for a particularly hot day). Then, you can explore the sites, visit the Grand Market Hall, check out Fisherman's Bastion, go caving under the city, and, of course, take an evening cruise on the Danube to see the city lit up at night.
For Stunning Nature
Get off the beaten path and explore landscapes that are sure to awe and inspire you this summer.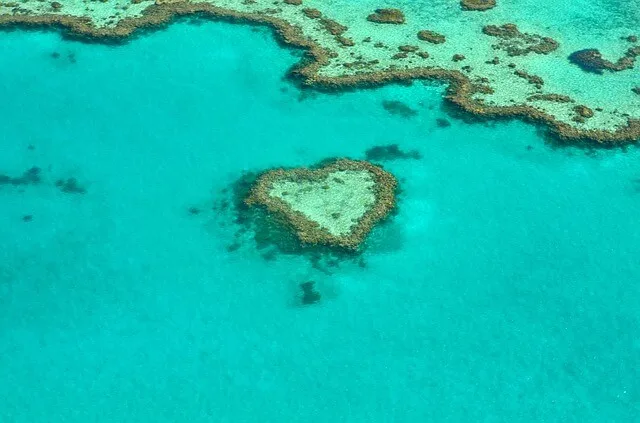 Great Barrier Reef
With little rainfall and amazing visibility this time of year, our summer (their winter) months are perfect for exploring the stunning Great Barrier Reef. Discover the marine life that is abundant on more hidden parts of the reef, learn how you can help save the most beautiful reef in the world, and get some much-needed sunshine after a long winter.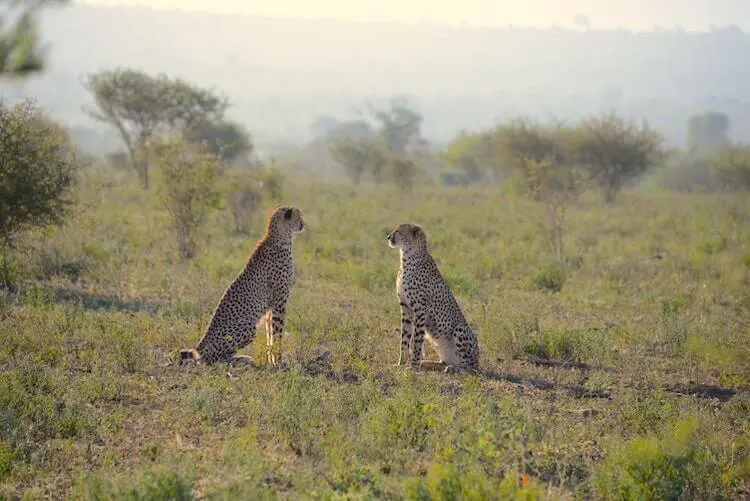 Another place that is perfect for visiting during our summer and their winter is Kruger National Park. Going on safari is great during South Africa's winter (particularly in this region) because rain is scarce, making it much easier to see the wildlife.
Bugs are also less present, and the temperatures are much more comfortable. You won't see many baby animals, but you'll certainly be able to spot lions, leopards, and more with less vegetation present.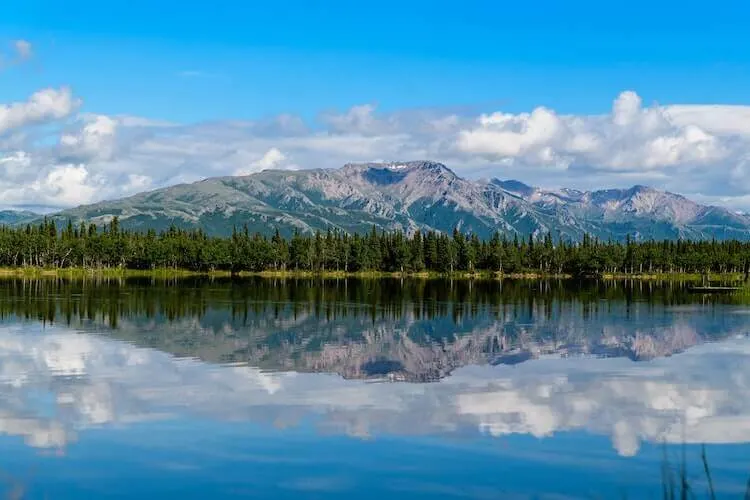 Alaska
With longer days and comfortable temperatures, it is no wonder why this is a popular time of year to visit Alaska. Explore the wonder that is Denali, heli-hike on a glacier, and discover the fun cities of Anchorage and Juneau. Pro-tip: definitely opt for your own road trip versus a cruise. Cruises, while fun, can really add up quickly and you don't get to stay and appreciate many port towns for as long.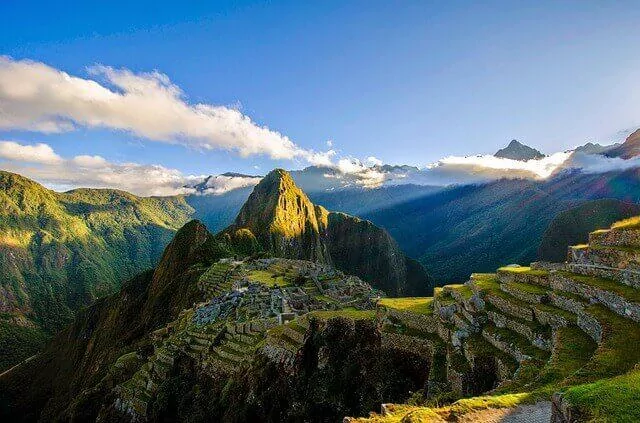 If you're planning to explore ancient Incan ruins, this is the time of year to do it. Rainfall is much less during this time of year, meaning hiking the Incan trail to Machu Picchu is much less treacherous and temperatures are ideal. Fair warning, though: this is the most popular time of year to hike the trail, so plan early as passes are limited!
Even visiting the Amazon Rainforest is perfect for this time of year, as the weather is much more ideal.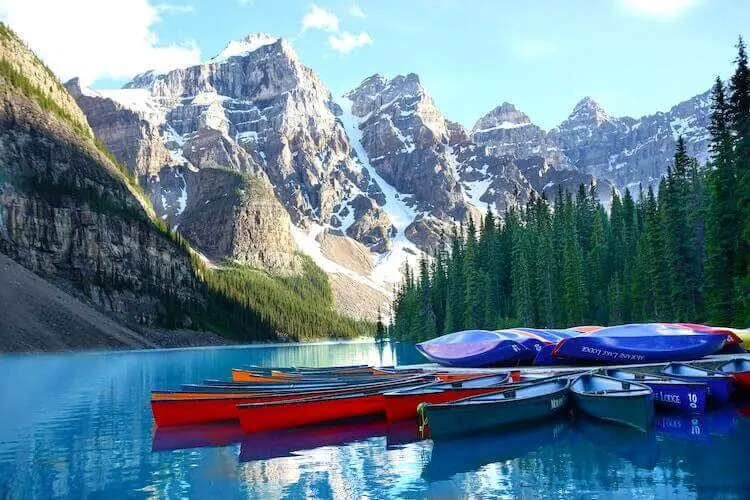 Alberta, Canada
Want to see the glory that is Banff? Not a big skier? Definitely check it out mid-summer, when temperatures are at their highest and the mountain lakes are thawed.
Capture Instagram-worthy photos as well as enjoy the mountain scenery.
For Fun in the Sun (and Not as Many Crowds)
Enjoy the sunshine but forget about the crowds! We're going slightly off the beaten path and/or visiting when it is not super popular.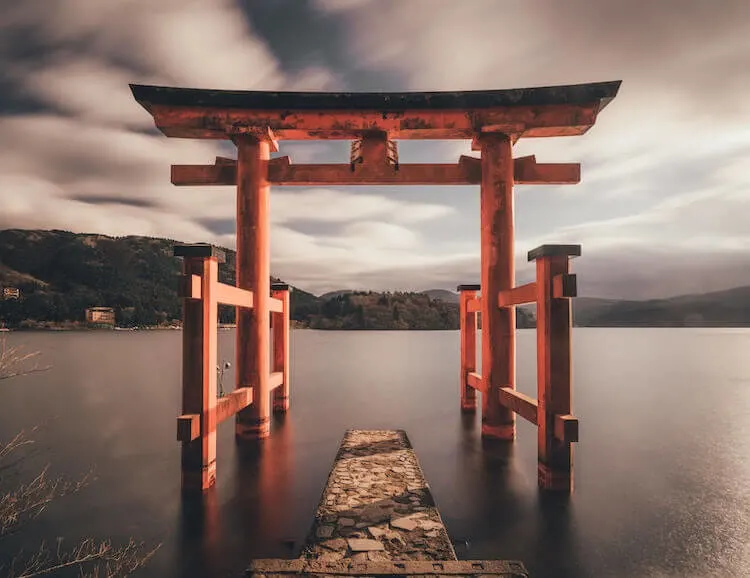 Japan
After the cherry blossoms fade and the spring turns into summer, Japan is a great place to visit. Crowds are fewer, and you should certainly explore more than just the main cities. Go to the more tropical islands like the Yaeyama islands to the south, or go hiking around the Japanese Alps or Hokkaido.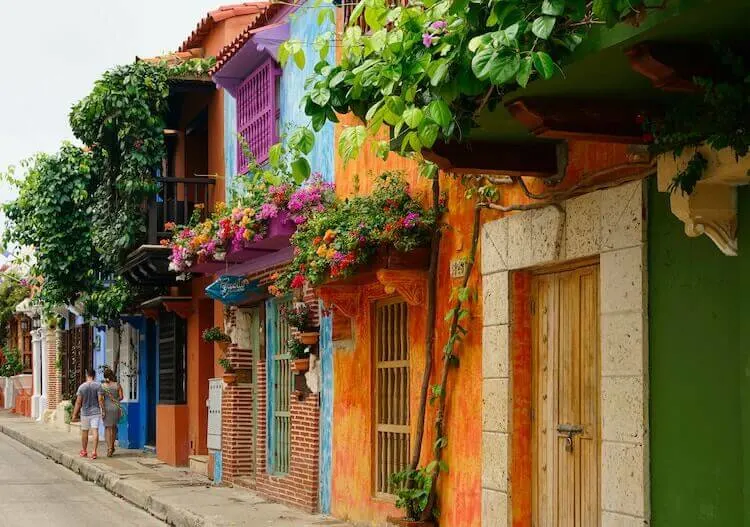 Colombia
Enjoy Colombia post-high-season and take in all that this country has to offer. This time of year is also best for viewing the humpback whale migration, and the Amazon is at its driest during this period.
So if your ideal vacation is to relax on stunning beaches, explore coffee plantations, go hiking in the Amazon, and visit colorful and eclectic cities, Colombia may be the summer vacation you never knew you needed.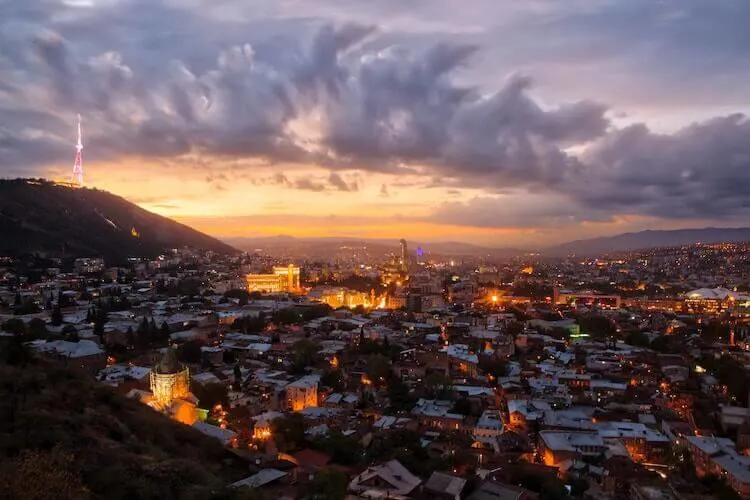 Georgia
Not Georgia the state (whew, it is hot this time of year there)! We're talking the up and coming tourism destination of Georgia the country! Explore wine regions, mountain trekking, and beautiful beach towns as you wander around the stunning Georgian countryside.
Even the capital city of Tbilisi looks like it is straight out of medieval times. It is hard not to fall in love with the people, culture, and scenery of this small but mighty country.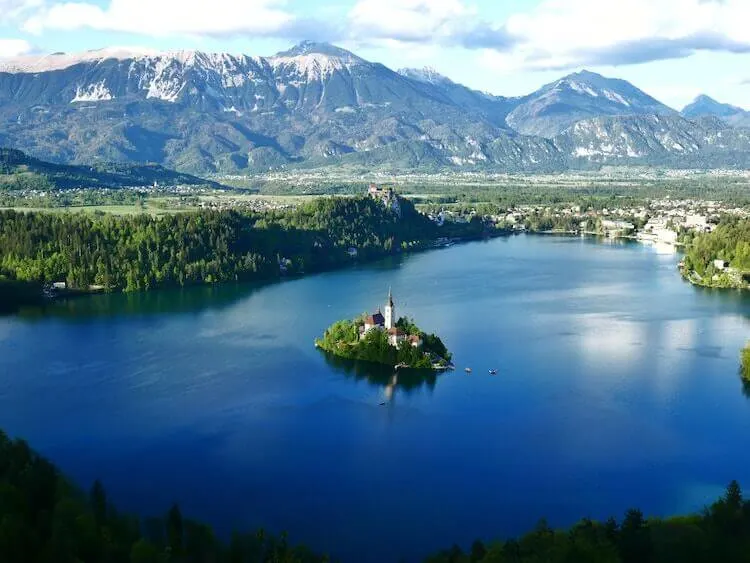 Slovenia
While Slovenia seems idyllic any time of year to visit, summer certainly is a great time. Far from Paris, London, and Rome, Slovenia is a country that experienced travelers and those in the know venture to. So go check out the charms of lakes, Ljubljana, the mountains, and more!
Slovenia is full of gorgeous caves, mountains, and gorges to explore, so lace up your hiking boots and enjoy! But don't forget to spend a day or two lounging and swimming in the stunning Lake Bled.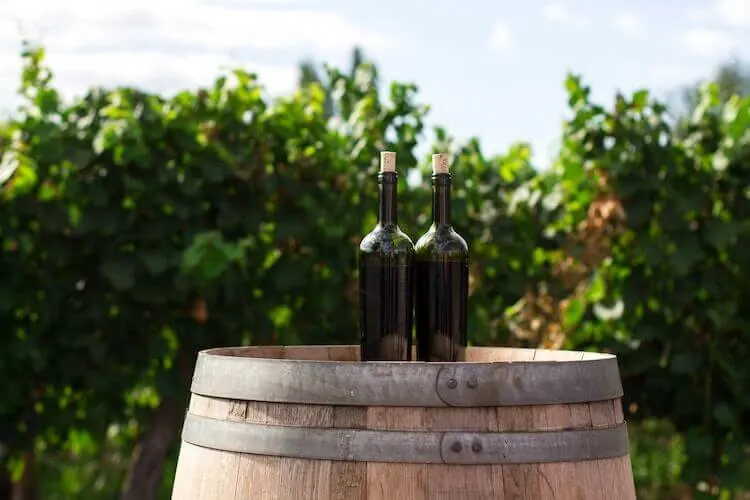 La Rioja, Spain
Wine lovers rejoice! Spain isn't exactly off the beaten path, but you'll certainly see fewer crowds than in Madrid, Seville, Barcelona, etc. La Rioja is in Spain's wine region. Nestled halfway between Bilbao in the north and Madrid in central Spain, La Rioja is full of all of the tasty wines like Tempranillo!
Enjoy the flavors, romantic and dreamy bodegas, and more in this fabulous wine region.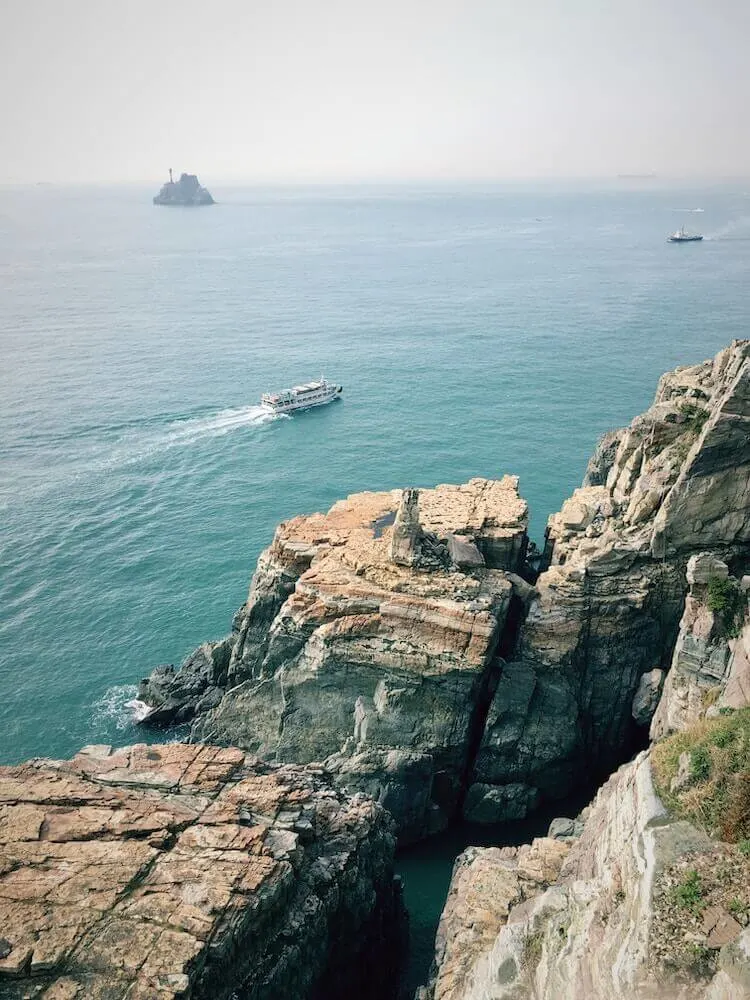 South Korea
If you think Seoul is all there is to South Korea, think again. South Korea has 4 seasons as well thanks to its temperate climate, making summer a perfect time to enjoy both cities and a beach vacation.
So explore the bustling and dynamic city that is Seoul before heading south to the Jeju Province or Busan for some much-needed RNR by the beaches.
For Holidays and Festivals
As always, I love to include amazing holidays and festivals to celebrate around the world. Spring saw Holi in India, Easter in Spain, and more. So here are summer's best festivals and holidays to celebrate on the road.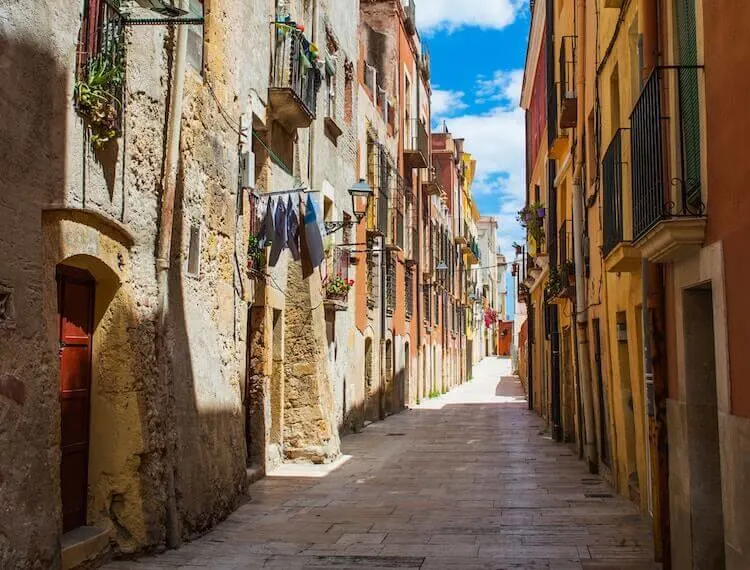 Spain is never short of events and festivals to celebrate. But La Tomatina is the world-famous tomato fight! So if you've ever wanted to join in the largest food fight of your life, this is the time to do it.
On Wednesday, August 28, you can throw, squish, and frolic with tomatoes (and thousands of your new, close friends) as you celebrate the tomato and basically bring out your inner child.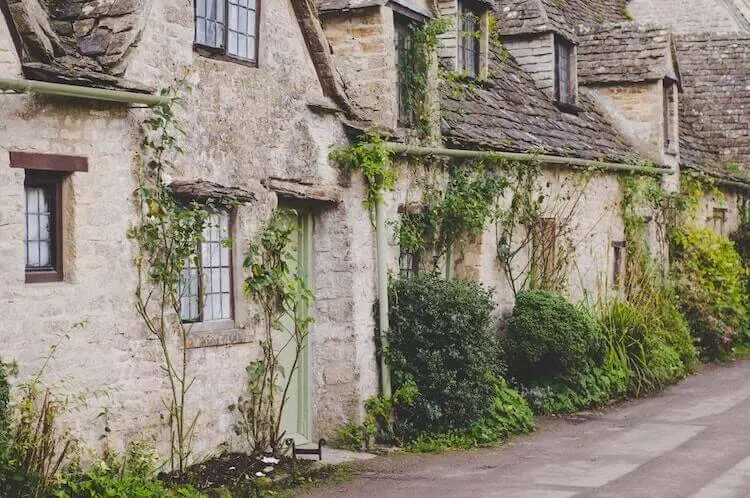 On Monday, May 27, get ready for a cheesy day! At noon that day, you'll see grown adults slip, slide, roll, and otherwise chase a 9-pound wheel of cheese down a very steep hill. First one down wins the cheese. The things we do for fun, amirite?
Either way, it certainly is entertaining to watch, so go and enjoy! It's a fun day trip from London too!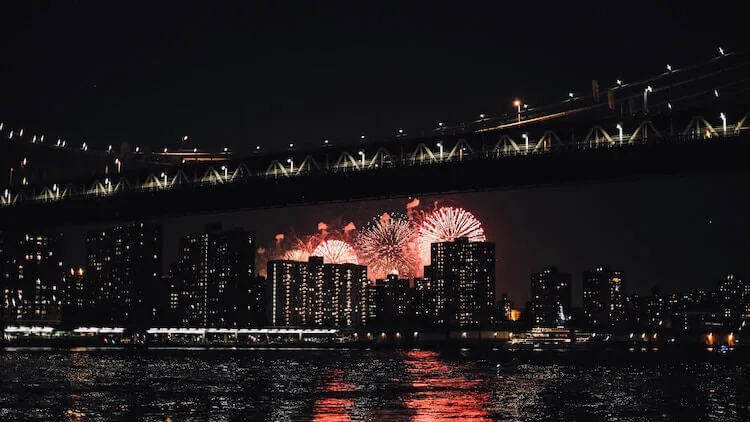 NYC

(4th of July)
The 4th of July is celebrated all over the USA, but NYC certainly knows how to ring in America's birthday. On July 4 every year, NYC presents a parade and a giant fireworks show to commemorate our independence. Head to a park or rooftop bar to catch the summer breeze while viewing the stunning display.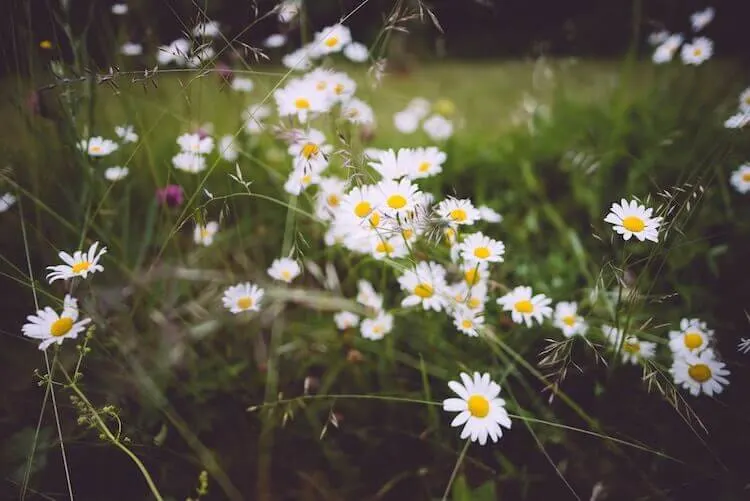 Scandinavia (

Midsummer Day

)
On Saturday, June 22, Sweden celebrates the summer solstice/St. John's Day by dancing around a maypole, singing songs, and drinking plenty of schnapps. Find these celebrations happening all over Sweden, but head to a public park, garden, etc. to join in the fun!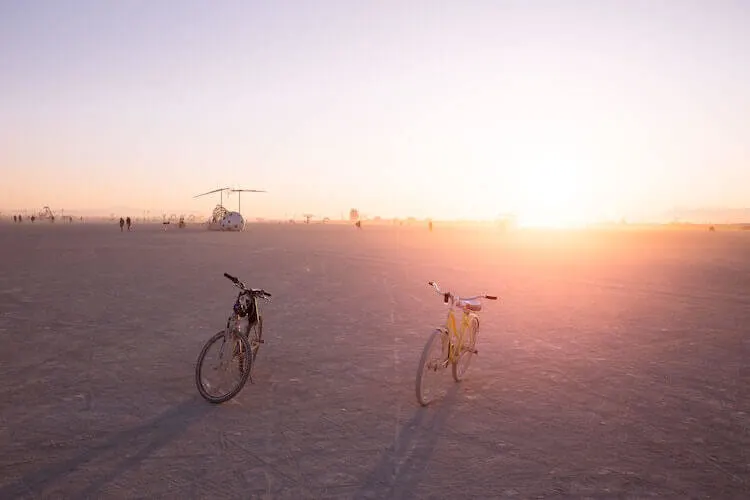 Between Sunday, August 25, and Monday, September 2, thousands will gather in the Black Rock Desert in Nevada to join in creating a Utopian city full of art, performances, and more! Every person participates, and it is a celebration of who you are. So dress however you'd like to, and cash isn't necessarily needed. Many things are bartered with the gifts you bring to others.
Join in the fun, learn something new, and find amazing, lifelong friends while rocking out, creating art, and enjoying yourself in the desert.
These are 25 amazing destinations to travel to this summer of 2019. From beaches to exciting cities and fun celebrations, summer is the perfect time to travel. So break out your suitcases and get ready for a fun-filled summer!
What are your favorite summer travel destinations? Which ones would you visit? Let us know in the comments! Also, check out our spring travel destination guide too!
Don't forget to subscribe and listen to our podcast for more! Also, check out our free travel hacking course!
Love this post or want to save for later? Pin it here!