Some posts on this site contain affiliate links, meaning if you book or buy something through one of these links, I may earn a small commission (at no additional cost to you!). Read the full disclosure policy here.
---
In February of 2017, I opened my first travel rewards credit card and never looked back. Chris followed shortly in June of 2017, and since then, we've earned over a million miles and points. As we embark on year #3 of travel hacking, we figured we'd let you in on which miles and points we earned and redeemed over 2018 and our miles and points plans for 2019. So here is our 2018 yearly recap: how many miles have we earned?
But first, let's talk about the number one way to earn miles and points.
Yes, you could fly a ton, and if you're a business traveler, that's amazing! However, for most of us, we aren't flying enough to where we'd ever rack up enough points for a long-haul flight, let alone a shorter, domestic one. So the way that Chris and I have been able to earn so many miles so quickly is credit card sign-up bonuses.
We also optimize our spending and use the cards that earn us the most points. For instance, at gas stations, we earn 3X points on the Citi Thank You Premier card so we use that. For grocery stores, we earn 3X points via American Express Everyday Preferred. And for flights and even prepaid hotels, we earn 5X points using our American Express Platinum card! And for dining out, we LOVE our Chase Sapphire Preferred and the 2X points we earn.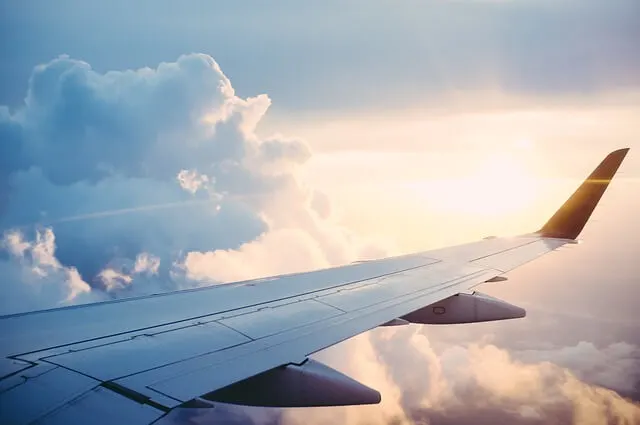 Those everyday purchases help us earn points faster and continually earn more points as we've been slowing down our credit card sign-ups to increase our chances of opening more heavily restricted cards in the future.
We also wrote an article here explaining other ways in which we've earned miles too! While not as lucrative, it's good to know for adding up more points!
And it works!
This year we're also hitting a crazy milestone: this is the first year that ALL of our flights and even a few hotels for 2019 have been booked using miles and points. So while some of our current points standings may be a little low, bare in mind that we booked most of our 2019 travels before writing this.
So check out our miles and points from 2018, and how we earned and burned those miles!
Reward Programs We Have Points With
Banks
I want to start with banks as we usually try to collect points via banks that can transfer to airlines before opening airline-specific cards. This is because it's great to have options on which airline to transfer the points to, therefore getting better mileage redemptions. Here are the banks we've earned miles and points within 2018.
Chase
Unfortunately, Chris and I have both hit our 5/24 with Chase, which means we can't open any more cards for a long time with them. So, instead, we've focused on everyday spending via one of our favorite cards, Chase Sapphire Preferred, as well as our Chase Freedom cards when we make purchases on the rotating 5X categories.
We began 2018 with 39,008 points and earned an additional 59,185 using bonus categories to have around 98,193 points before making some redemptions. Using Chase Ultimate Reward points, we did the following:
Transferred points to United to book our flight from Lima to Cleveland for May of 2019: 40,000 miles.
Transferred points to Southwest to book my flight to Austin for TravelCon in September of 2018: 19,000 miles.
Used the Chase Ultimate Rewards Portal to book our hotel for the Little Rock Marathon for March of 2019: 24,024 points.
How Many Points We Have With Chase Ultimate Rewards: 15,169.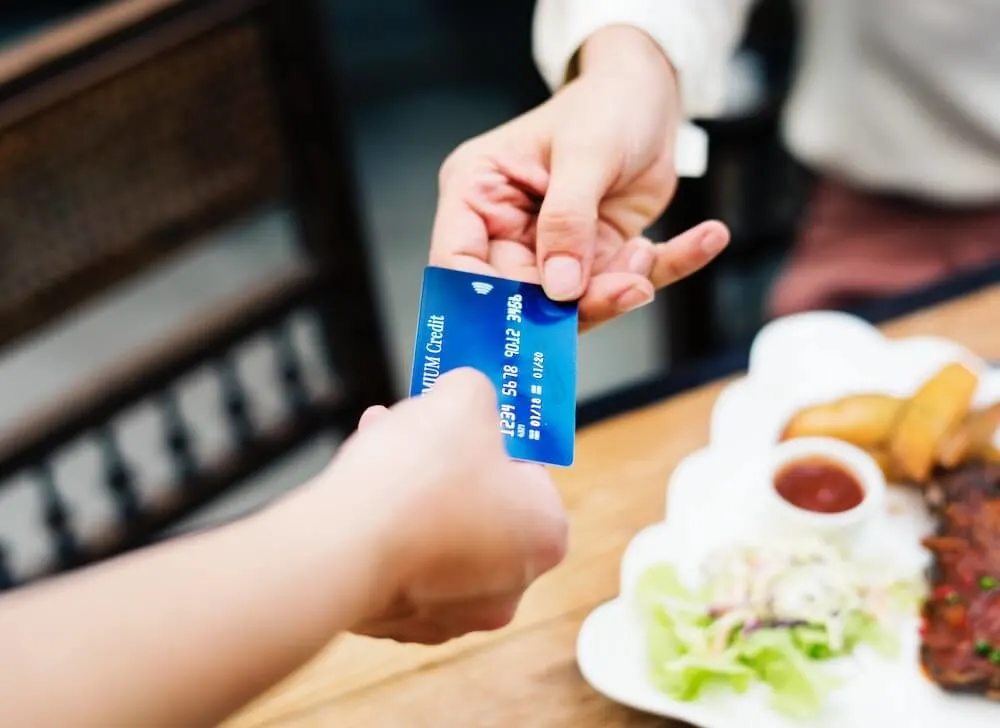 American Express
As we talked a little bit in last year's post, I wanted to look into getting a more premium rewards card. One with a higher fee but with more perks, like lounge access, Global Entry, etc. And after having hit 5/24 and ruling out any more Chase cards, I turned my attention towards American Express.
While you can only get the bonus once in a lifetime, American Express has great transfer partners and great bonus categories for gaining extra points. I also timed opening the American Express Platinum card with its $5,000 minimum spend requirement right around the time we were making final wedding payments.
We also both opened up the American Express Everyday Preferred card for their 3X points on groceries and 2X points on gas stations perk. I earned my 15,000 points earlier in the year with this and have used this card for groceries and extra purchases throughout the month to get the 50% extra points after making 30 purchases a month.
I also referred Chris and earned another 10,000 points. Chris is getting 20,000 points by hitting his minimum spend on this card.
I ended up earning 60,000 points via the American Express Platinum card sign up plus bonus plus 5X extra bonus points for booking flights and hotels (via their travel portal) using this card. Combine that with the Amex Everyday from above and our everyday purchases, flights, hotels, and groceries, we have racked up quite a few points.
How Many Points We Have With Amex: 131,208.
Citi
Again, branching out from Chase, Citi Thank You Points have good airline transfer partners as well. So I opened up the Citi Thank You Premier and love this card for its 3X points on travel, including gas stations, 2X points on dining and entertainment, and 1X points for everything else.
I opened the card for the 50,000 points after spending $4,000 in 3 months and combined that with the bonus category spending above, I've earned quite a few points.
How Many Points We Have With Citi: 61,082.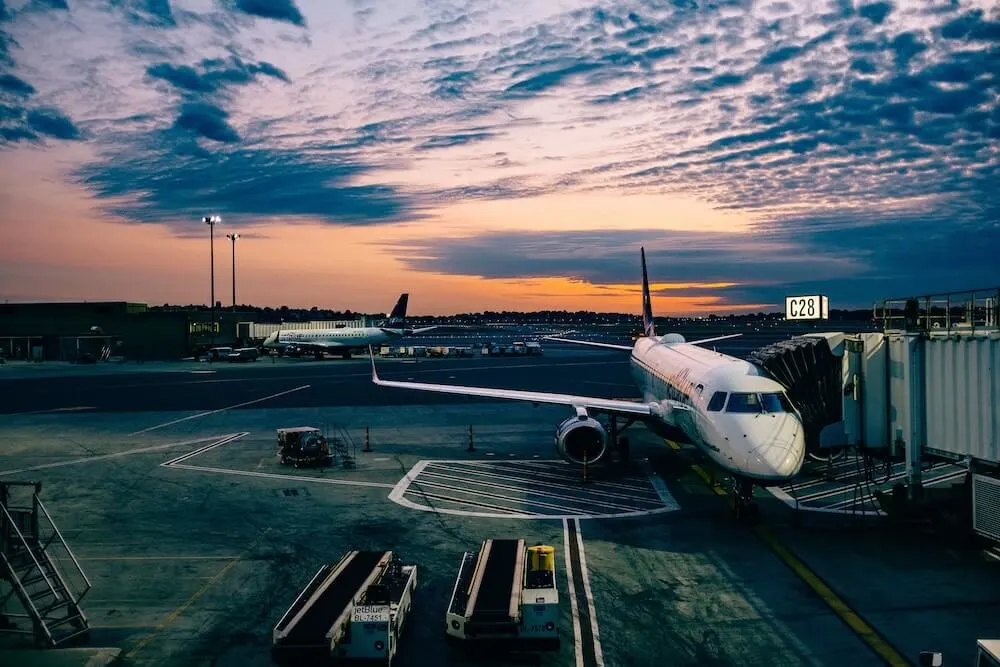 US Bank
I've been a US Bank customer since I could even own my first credit card. As someone with a US Bank history, I was targeted for the US Bank Altitude Reserve Card. It was offering 50,000 points after spending $4,500 in the first 3 months, 3X points on travel and mobile wallet spending, $325 travel statement credit, Global Entry/TSA Precheck Credit, Priority Pass Lounge Access (although limited to a handful of visits a year) and complimentary Gogo Wifi passes.
While not nearly as great as the Amex Platinum, which I opened later in the year, this card was great for using points as statement credits on top of being able to book flights via their travel portal. Will this be a card we keep in the future? Probably not now that we have the Amex Platinum card, but its sign-up value was worth $1,075 in travel savings (50k points worth $750 on US Bank's portal plus $325 travel credit).
I ended up earning 61,346 points before these redemptions:
Flight from Cleveland to Portland, Maine for Women in Travel Summit for May of 2019: 14,507 miles.
Flight from Cleveland to Portland, Oregon for World Domination Summit for June of 2019: 37,307 miles.
We also used the $325 credit for booking hotels for our honeymoon!
How Many Points We Have With US Bank: 9,532.
Airlines We Have Miles With
American Airlines
This was the year of earning (and burning) American Airlines for us. We LOVE the Award Saver miles, even if they can be tricky and disappear constantly (hint: book as soon as it's available)!
We started 2018 strong with 191,028 miles via us both having the AAdvantage Aviator Red Card by Barclays and me opening the AAdvantage Gold Card. Later in 2018, we had Chris open the AAdvantage Platinum card for 60,000 extra miles when the bonus increased, and I opened my first business credit card: the CitiBusiness AAdvantage Platinum Card for 70,000 miles!
Lastly, I recently opened the brand new AAdvantage MileUp Card, their no-annual-fee card with a 10,000-mile bonus!
Combine that with using bonus categories like 2X on dining and gas stations for the AAdvantage Platinum Card or getting extra points via American Airline's dining portal, we've really upped our AA miles. In total, since the end of 2017, we've earned 342,549 miles! Crazy, right?!
However, we made quite a few redemptions for our 2019 travels using AA. Here is what we've used miles for:
Cleveland to Paris flight for July of 2019 for both of us: 54,000 miles (60,000 miles less 10% back we get from AA Aviator Red).
Flight from London back to Cleveland for July of 2019 for both of us: 54,000 miles.
Cleveland to Brussels flight for November of 2019 to kick off seeing the Christmas markets for both of us: 44,500 miles.
Flight from Cleveland to Lima for May of 2019 for both of us: 31,500 miles.
How Many Miles We Have with American Airlines: 158,549.
Delta
Last year, I said that I was saving a good chunk of my Delta miles for my parent's trip to Europe this year. So while I started out the year with 133,433 miles, those have since fluctuated.
Chris, on the other hand, ended up opening the Delta Platinum SkyMiles Credit Card back in September. I referred him for an additional 10,000 miles, and I also referred my parents to the Delta Gold SkyMiles Card for 10,000 miles. Other than that, we've struggled in finding great ways to redeem these miles to get the most value and have held onto the newer miles earned. So far, we've earned 201,782 miles via Delta.
We then spent 100,000 miles to upgrade my parents into Delta Comfort for their flight to Europe in September of 2019.
How Many Miles We Have With Delta: 101,782.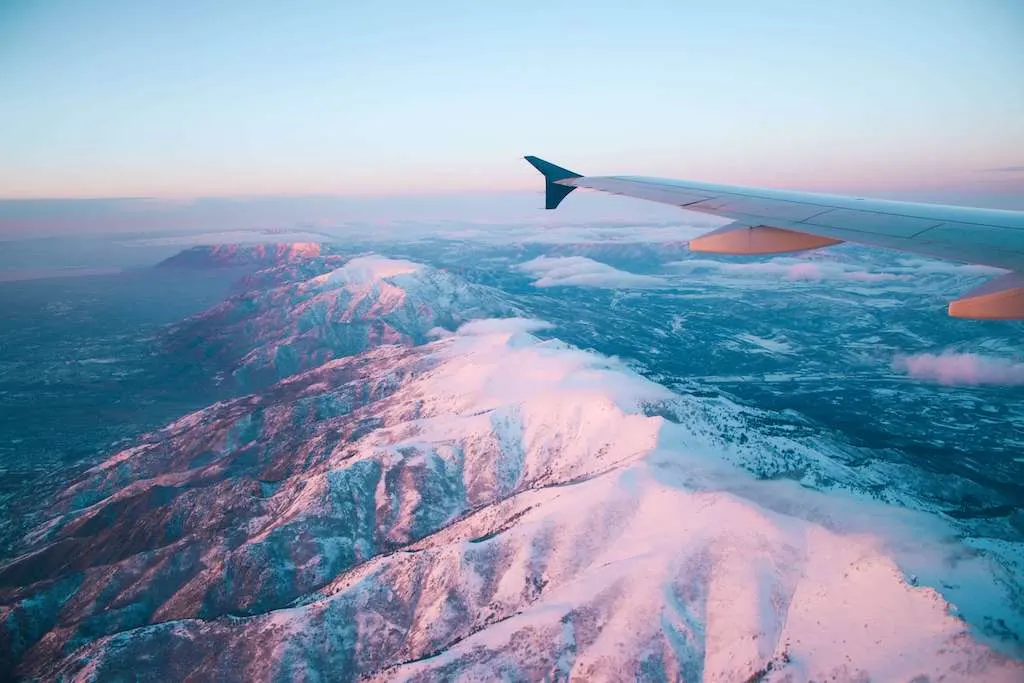 Southwest
Now to be honest here, we didn't do anything with Southwest this year in regards to credit cards because they are under Chase. However, the craziest thing happened in December. I entered in Southwest's giveaway with The Points Guy and actually won 60,000 Southwest miles!
How Many Miles We Have With Southwest: 60,978.
United
It's no secret that we love our United miles. They typically have decent award availability so we typically use these miles a lot or transfer miles from Chase to this. We ended up using almost all of our United miles for our honeymoon in business class, which was absolutely amazing! However, we spent 360,000 miles to do this.
How Many Miles We Have with United: 3,227.
Hotels We Have Points With
2018 was the year we wanted to start dabbling into hotel points. However, we have found in the past that sometimes hotels aren't worth the trouble. Then, I chatted with Lisette Austin from the Globetrotter Lounge Podcast (interview here) and she recommended Hyatt. And I couldn't agree more that those redemptions are fantastic.
Ever since I started eyeballing the Park Hyatt Mendoza for only 8,000 points a night, I had Chris open up the Chase Hyatt Card for 40,000 points before it too fell under the sad, 5/24 rule.
We also used up 8,000 points on a one-night redemption for our hotel in Miami on the way to flying to Lima for our upcoming trip in May.
How Many Points We Have With Hyatt: 39,506.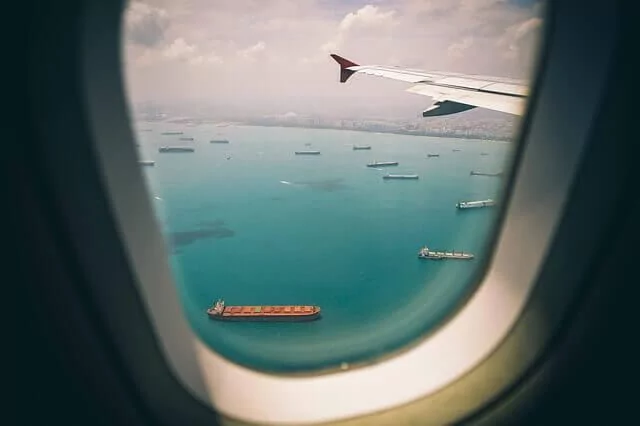 Our Grand Total of Miles & Points as of the beginning of 2019: 581,033.
That means, that as I'm writing this, we have earned 1,394,938 miles & points since we've started collecting 2 years ago and have redeemed 813,905 points! This is including some of 2017's redemptions of our business class honeymoon flights, as well as a couple of domestic flights.
Miles and points have also saved us over $25,000 in travel expenses over the last two years too!
Upcoming Miles & Points Redemptions for 2019
As we've booked most of our 2019 travels, we only have a couple of flights left to book:
Flight home from the Christmas markets using 45,000 AA miles.
A couple of smaller, domestic flights in the US to places like DC, San Diego, or Chicago (probably using gift cards we earned thanks to the Amex Platinum Credit).
Other than that, we've been able to use our miles and points for two full years worth of travel so far! And we're not stopping now!
As for 2020 travel plans, we're currently looking into a few places like Alaska for a family vacation, Argentina/Chile for 10 days, Mexico for a long weekend winter getaway, and more places across the US for marathons and half marathons.
We haven't nailed down everything at the moment, so we'll see what mileage redemptions we get for those coming up and if our travel plans change over time!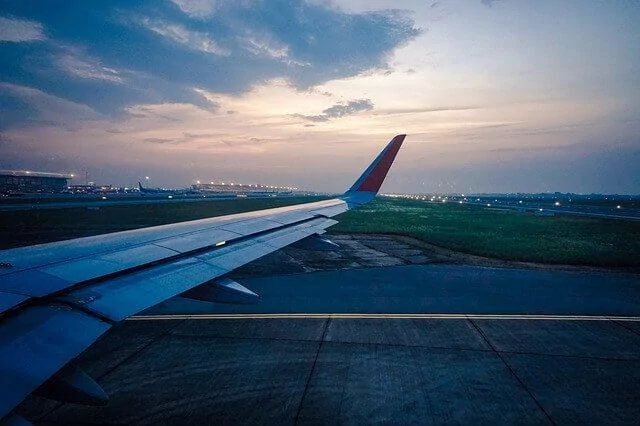 Miles Collecting Plans for 2019
Each year, Chris and I come up with a miles and points strategy. Last year, we opened a lot of new cards and started collecting with airlines more as well as other banks. We could also open up quite a few cards and hit the larger minimum spending requirements all thanks to having a wedding to pay for.
So this year, we're slowing down just a tad. In 2018, I opened 8 cards and Chris opened 4. We're spacing out our applications more, and focusing on diversifying our points.
This means we're looking at cards like Capital One Venture for both its ability to transfer points to partners AND be able to use as a travel statement credit for flights that we can't find good award availability.
We're also looking into opening more hotel branded credit cards like the Hilton Honors credit cards, and getting Chris the Citi Thank You Premier card as well.
Lastly, as this blog has started earning income, I'm looking at more small business cards! I'm loving the Barclay AAdvantage Aviator Business Card as well as the upcoming Marriott Bonvoy Business Card.
But most of all, we're slowing down our sign-ups so that we can bring down our 5/24 and start being able to open Chase credit cards again.
Conclusion
I'll be honest: back in 2016, we struggled to find the money to even think about traveling this much. We simply couldn't afford it. And while we've found ways to cut back our expenses considerably so that 1) we could afford for me to do this blog and podcast full time AND 2) we could travel more, miles and points certainly have helped us travel more for way less.
So, here is how we've earned 1.4 million miles and points in the last two years, with plans to earn even more! Our goal for 2019 is to open fewer cards while still hoping to have closer to 1 million miles and points sitting in our accounts at the end of the year.
We hope you feel inspired that you can actually do this, and if you have any questions, please reach out on our contact page! We love helping you all travel more for less and plan your romantic getaways!
And be sure to check out our freebies we're offering to help you earn as many miles and points as possible! Check it out below!
Have you opened any travel cards lately? What are your 2019 travel hacking plans?
Love this post or want to save for later? Pin it here!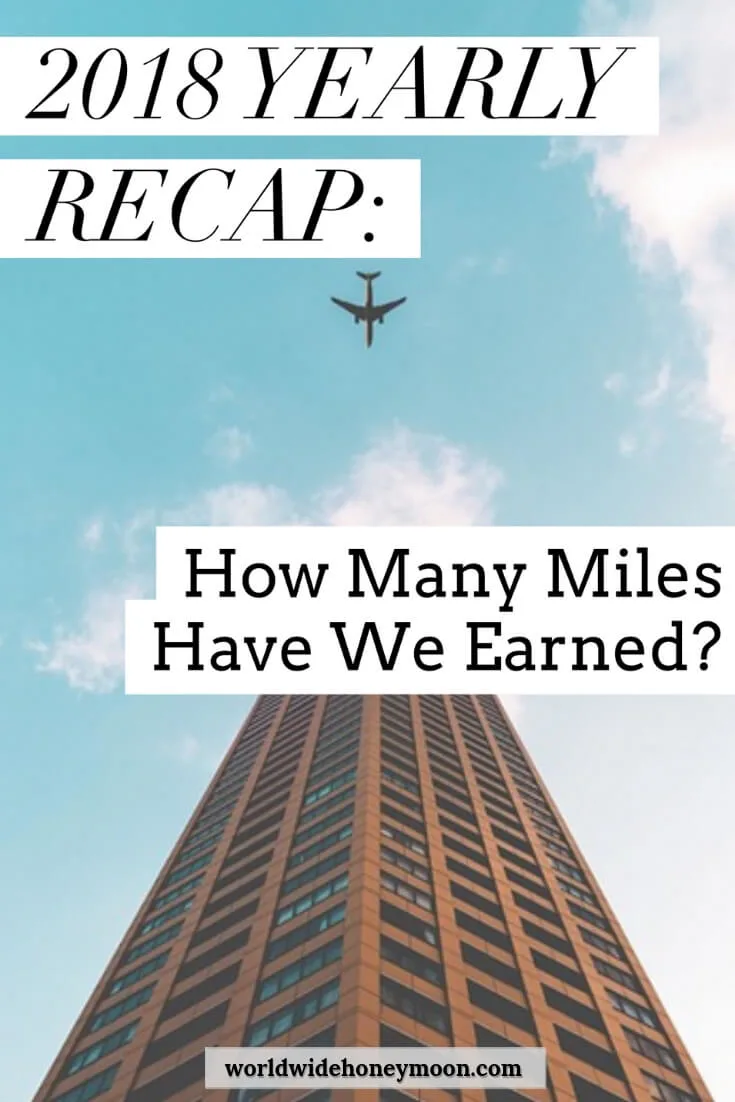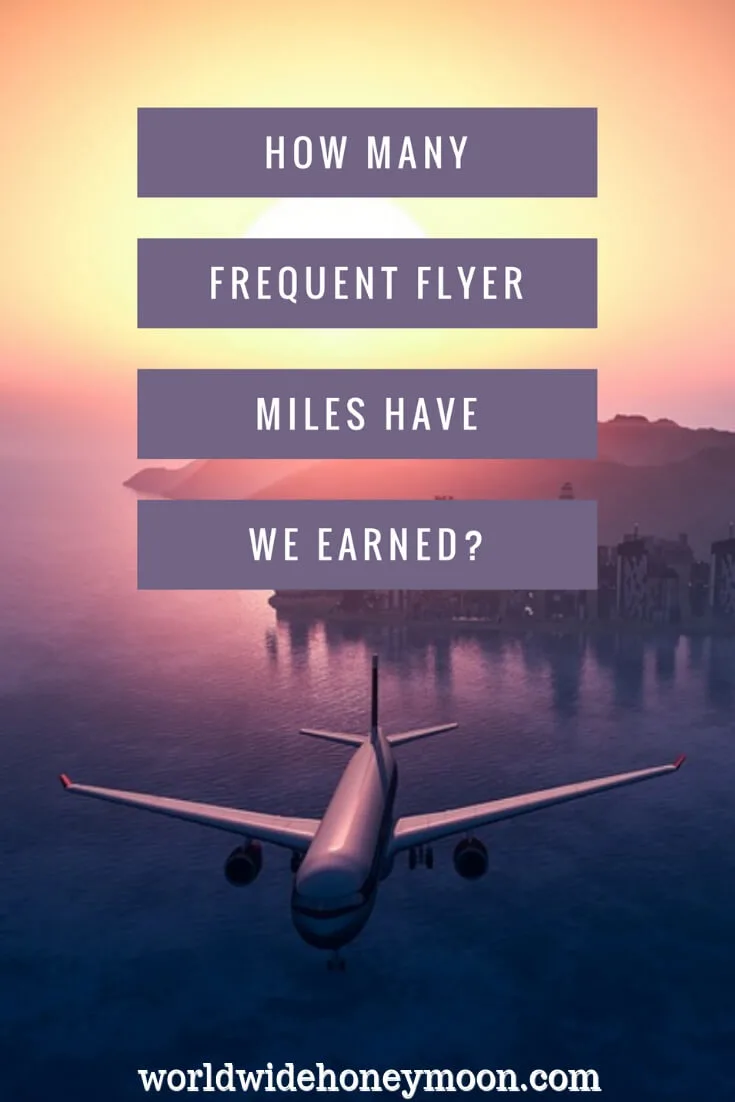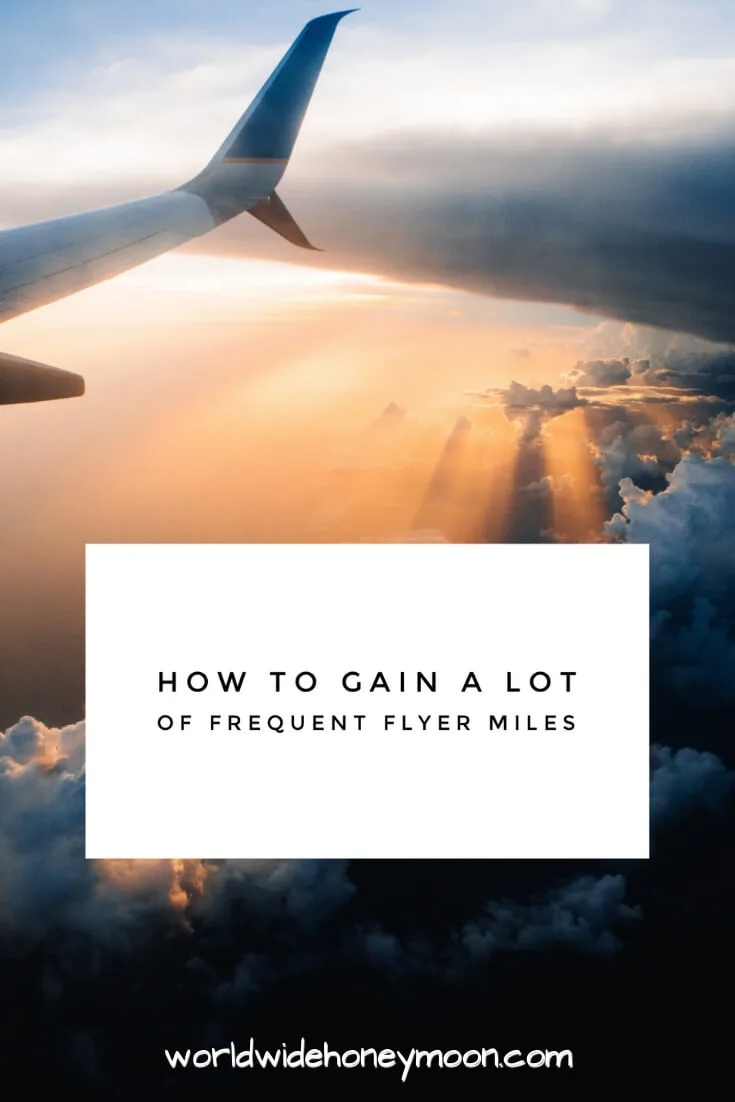 **Some credit card links are referral codes. Should you decide to open the card, we get extra points (at no cost to you)! So if you like what you're reading, and want to get a new card, we'd love the support!