Some posts on this site contain affiliate links, meaning if you book or buy something through one of these links, I may earn a small commission (at no additional cost to you!). Read the full disclosure policy here.
---
We buy insurance for our houses, cars, health, expensive jewelry… we even buy life insurance! And, while we're living in an insurance-crazy society, one type of insurance that someone could easily forget to purchase is travel insurance.
I get questions all the time regarding whether it really is necessary, the cost, how it works, etc. So today, I figured I'd tell you everything you need to know about travel insurance.
What is Travel Insurance?
Travel insurance is insurance that you purchase in advance of a trip that will cover you in case of unexpected events like needing to cancel your trip, your baggage is lost or stolen, if your trip is interrupted, dental and health issues arise, etc. Basically, travel insurance covers a wide array of issues that could pop up during your travels that would normally cost thousands of dollars to fix.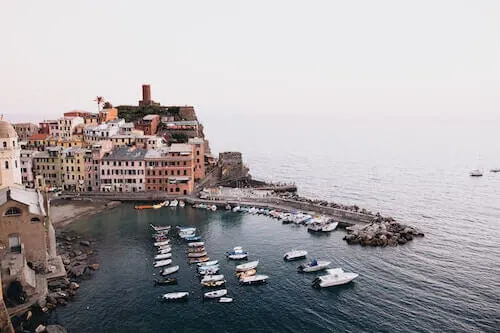 So instead of going broke if you break a leg skiing and have to pay thousands of dollars in medical expenses, your travel insurance should cover most, if not all, of these costs.
Is Travel Insurance Necessary?
I get this question all the time, especially from younger people. And trust me, I didn't even know what travel insurance was in my early twenties. I used to think that it was just something airlines tried to sneakily add to your itinerary to make extra cash.
Consequently, I traveled to Europe many times, even as a solo traveler, without ever purchasing it. I also was extremely lucky and didn't have any accidents or health issues pop up.
But, after reading horror stories of people without insurance going into a lot of debt if they got sick or injured, or even just lost a lot of money by ending their trip early, I knew it was something we should have just in case.
Another reason to get travel insurance is in case something happens back home or right before your trip. A parent is in the hospital or a grandparent passes. In this case, your insurance will cover your costs for canceling your trip and reimburse you for any expenses you've incurred by canceling.
And lastly, if the unthinkable happens while traveling to yourself or your traveling partner, many travel insurances cover repatriation of the body, which can cost tens of thousands of dollars.
Nobody wants to think about these things while traveling, but being prepared not only helps you but it helps others too.
What Does Travel Insurance Cover?
While this varies by company, here is a breakdown of what Travel Insurance typically covers, especially with World Nomads.
1. Emergency Accident and Sickness Medical Expense:
If you are accidentally injured during your trip, or you get sick while traveling, you are covered up to a certain amount (typically between $10,000-$100,000) for medically necessary procedures, hospital stays, etc. Note that certain adventure sports and activities may be covered by certain policies.
2. Emergency Dental Treatment:
If you break a tooth or have another dental accident while traveling, this is covered for treatment at a dentist.
3. Emergency Evacuation and Repatriation:
If you get sick and need to be emergency evacuated to safety or home, this is covered. It also can cover having someone visit you from home and stay with you if you are alone at the hospital. And lastly, if you need your remains shipped home, this is covered.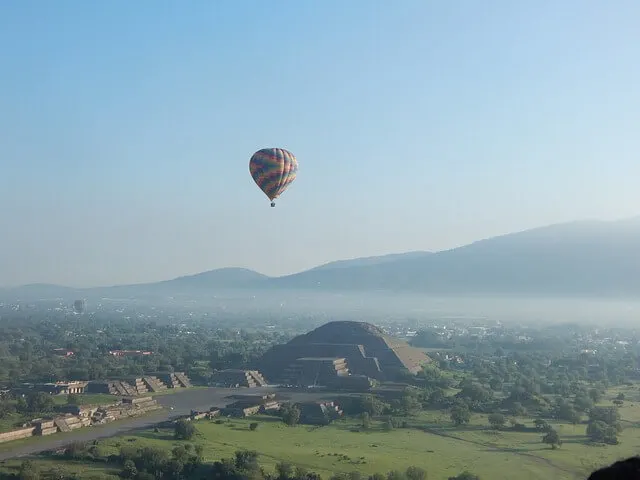 4. Non–Emergency Evacuation:
Due to terrorism, civil unrest, etc. This may or may not be included.
5. Trip Cancellation:
If you need to cancel your trip prior to going due to certain circumstances like sickness, injury, the death of family member, natural disaster, etc.
6. Trip Interruption:
If you have to leave early from your trip due to the same reasons as trip cancellation.
7. Trip Delay:
If trip delays via airlines, trains, etc. cause you to miss a hotel stay and lose money.
8. Lost or Stolen baggage:
Covered up to a certain amount for lost or stolen baggage.
9. Baggage Delay:
If your baggage is delayed, you may be covered in the meantime.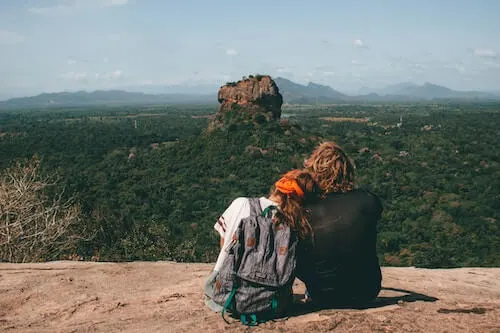 10. Collision Damage Waiver:
This may or may not be covered depending on the type of insurance you get. But this covers your rental car if something beyond your control happens to it.
11. Accidental Death and Dismemberment:
Self-explanatory, but if this happens, you may be covered under insurance.
12. Extras:
Sometimes you can even be insured for a lost passport, credit cards, etc. Read your coverage for more information!
What Isn't Covered By Travel Insurance?
While there is a lot covered by travel insurance, here are a few things that are not:
1. Pre-Existing Conditions:
This isn't a surprise, as regular insurance doesn't even cover this. But if you've got an underlying health issue, you won't be covered if you need health treatment for that issue while traveling.
2. Non-Emergency Treatment:
Need new contacts or a routine check-up while traveling? That is not covered. Be sure to take care of that back home where health insurance covers this.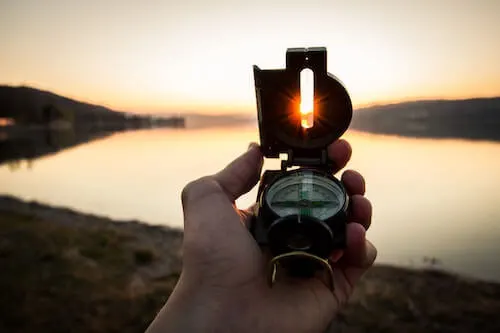 3. Gear Damaged In Use:
If you broke your own camera, that's on you.
4. Leaving Items Unsupervised:
You probably won't get much covered if you're leaving your iPhone unattended at a metro stop and it gets stolen.
When Do I Need to Buy Trip Insurance?
There isn't a time frame as to when you HAVE to buy it, other than before your trip. However, I typically purchase travel insurance after I've booked the big-ticket items like flights, hotels, etc. Trip cancellation typically is effective after travel insurance is purchased, so even if that is months in advance and you end up not being able to go, you can get your money back.
At the minimum, you need it prior to departing for your trip.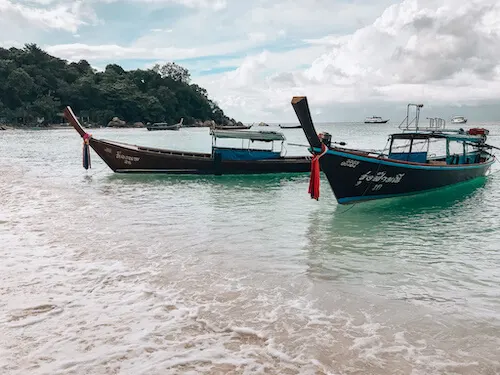 Do I Need Trip Insurance for Domestic Travel?
While this may be debated, technically, you can buy it any time you travel over 100 miles from home. Again, this depends. Most of the time your health insurance covers emergency room visits and your dental insurance may cover emergency services too while out of town. It depends on your health insurance. And, if the trip doesn't cost much, it may not be worth paying for trip interruption and/or cancellation.
I think that if you're flying across the country and spending more money, definitely opt for trip insurance. If you're only road tripping with your own car a few hours away, I would say trip insurance isn't necessarily needed as you have your health, car, and dental insurance.
How Much Does Travel Insurance Cost?
This depends on where you're going, how long you are going, age, home country, etc. Many websites quote 5-10% as how much you should budget for trip insurance. However, I've noticed that it is typically about 2-5% of the trip cost for us. For example, we purchased a higher covered plan for our honeymoon to Southeast Asia for 3 weeks and it cost around $300 for the two of us. However, for two weeks in Europe for the two of us on a more standard plan, it's only $150. And domestic travel is typically around or even below $100 for two people.
Do Any Credit Cards Cover Me for Trip Insurance?
While this sounds like a crazy question, it's not! Many credit cards, especially more premium travel credit cards, offer this as a benefit, or at least some type of insurance. Here are some cards to consider that offer travel insurance and what they offer:
1.

Chase Sapphire Reserve

:
$10,000 per person ($20,000 total) in trip cancellation/interruption insurance
$500 in trip delay benefits per person
$100 per person, per day for baggage delay
Up to $3,000 in baggage loss or damage
Auto rental collision damage waiver (primary rental car insurance)
Emergency evacuation coverage
Travel accident coverage
Chase Sapphire Preferred offers some of these benefits as well
Trip must be purchased via this credit card or through Chase Ultimate Rewards
2.

Citi Prestige Card

:
$500 per traveler, per trip for baggage delay
$500 per traveler, per trip on trip delay
$3,000 in baggage loss or damage per traveler ($10,000 max.)
Primary rental car insurance outside of the US
Secondary rental car insurance within the US
$5,000 for trip interruption and cancellation
Emergency evacuation coverage
Travel accident insurance
Trip must be purchased via the card or the Citi Thank You portal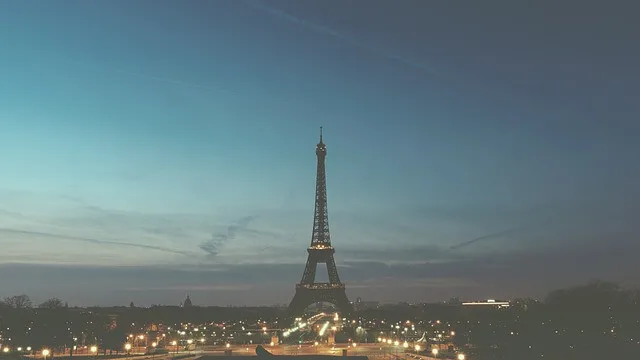 3.

American Express Platinum

Card:
Amex Platinum has a Global Assist Hotline that covers trips over 100 miles away. It includes emergency evacuation for medical, legal, financial, or other emergency coordination as needed.
Aid if passport lost or stolen
Same with credit cards (and they'll wire money if needed)
Secondary rental car loss or damage
Travel accident insurance
Lost and/or damaged baggage up to $2,000 for checked bags and $3,000 for carry-on
Trip must be purchased via this card or via Membership Rewards
4.

Hilton Aspire

,

Marriott Bonvoy Brilliant

, and

Delta Reserve

credit cards:
Secondary rental car insurance
$2,000 for checked bags, $3,000 for carry-on bags for baggage damage or loss
$500 for checked bags, $1,250 for carry-on bags for Delta Reserve
Travel accident insurance
Must book the trip via these credit cards
Primary rental car coverage
$3,000 in baggage loss or damage per passenger
$100 per day for baggage delay
$500 per day per person for trip delay
$10,000 in trip cancellation and interruption
Must book the trip via this credit card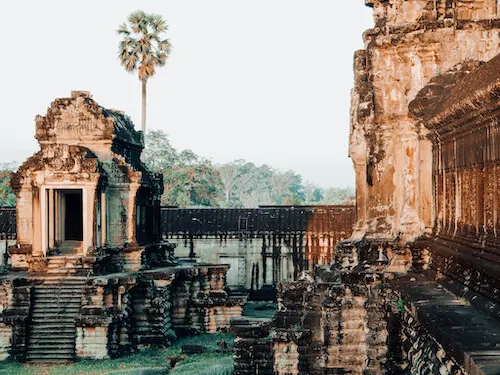 There are other cards out there that cover things like just lost luggage, travel accident insurance, etc. Just be sure to read the fine print when deciding whether to purchase additional travel insurance. While these credit cards are great and offer a ton of travel insurance benefits, most do not include emergency medical or dental treatment. These cards offer great rental car coverage, baggage loss and damage, and even trip interruption and cancellation, but definitely remember to get emergency medical or dental insurance too. You can also check with your health insurance or dental insurance provider to see what they cover for travel and/or if you can add temporary insurance for traveling through them as well.
Where Can I Buy Travel Insurance?
Several insurance companies sell trip insurance. If you have home, renters, or car insurance, chances are they also sell travel insurance and can potentially create a custom quote for you. This may be a great option if you have a lot of coverage via the credit cards above, but want to make sure you're covered for any emergency medical or dental bills while traveling.
You can also purchase trip insurance while booking your flight. I know I used to think it was just an unnecessary add-on, but today, some airlines provide pretty good trip insurance. Be sure to read the fine print before purchasing to ensure it has good coverage first though.
And lastly,World Nomads. It is travel insurance for travelers, by travelers. It is super easy to get a quote (no weird, filling out personal information and fielding dozens of insurance calls or emails). Just type where you're going, when you'll be gone, where you live, and your age. Then, you'll get a quote based on that for either the Standard or Explorer Plan.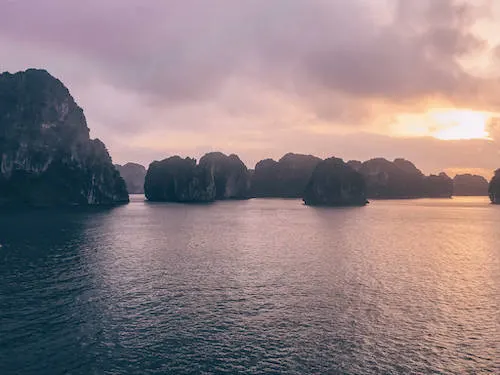 One of the things we love about World Nomads is how easy it is to interpret (it is written in simple terms for us non-insurance folk here), and they have stories of real-life claims on their site and how much they paid for it. So you know it works.
Check it out and purchase trip insurance with

World Nomads

here!
I hope I was able to answer all of your questions about trip insurance, why you need it, what it covers, and how to get it here. It isn't the most fun thing to purchase while planning a trip, but we feel much better knowing that we are covered while we're gallivanting across the globe. Don't leave home without it.
World Nomads provides travel insurance for travelers in over 100 countries. As an affiliate, we receive a fee when you get a quote from World Nomads using this link. We do not represent World Nomads. This is information only and not a recommendation to buy travel insurance.
What other questions do you have about trip insurance? Do you travel with trip insurance? Let us know in the comments!
Love this post or want to save for later? Pin it here!