Some posts on this site contain affiliate links, meaning if you book or buy something through one of these links, I may earn a small commission (at no additional cost to you!). Read the full disclosure policy here.
---
When it comes to travel hacking, there are always certain rules you need to know to prevent as little card rejections as possible and maximize your miles and points earnings. If you've been in the travel hacking game long enough, there is no doubt about what this particular rule is. However, if you're new to travel hacking and just opening your first few cards, this is a tricky and very important rule to navigate: Chase's 5/24 Rule. So today, we're breaking down all you need to know about Chase 5/24.
What is the Chase 5/24 Rule?
This rule basically means that if you've opened 5 or more credit cards within the last 24 months from any banking institution, Chase will pretty much reject you for more credit. So while you need to be under 5/24 to get approved by Chase, all credit cards you have opened (with a few exceptions below) will be counted toward your 5/24 status.
Another important item to note is even being an authorized user on another person's account will count toward your 5/24 status. However, if you call Chase's reconsideration line you can ask for them to not consider your authorized user cards.
How Do I Know If I Hit 5/24?
The best way to check your accounts is through apps like Credit Karma. It will show you the dates opened and you can count recent accounts opened in the last 24 months.
Which credit cards don't count towards 5/24?
Small business credit cards do not count toward your 5/24 count, with the exception of Capital One, Discover, and TD Bank. I'm not sure why just those, but those particular cards will still count towards 5/24. Also, personal loans like student loans, mortgages, etc. do not count. And lastly, the 5/24 count only includes opened accounts, so if you previously applied for a credit card and was denied, then it does not add to your 5/24 count.
Which Chase credit cards fall under this rule?
In short, ALL of them. As of November 2018, all of Chase's credit cards started to fall under this rule. Before that, all Chase cards such as the Freedom, Freedom Unlimited, Sapphire Reserve and Preferred, Slate, Ink, and co-branded cards like Marriott, United, Southwest, and Starbucks were the only cards subject to the rule. Now the rule has expanded to Aer Lingus, IHG, Iberia, Hyatt, British Airways, Disney, Amazon, and AARP.
Of course, Chase never has actually published anything in regards to this rule. However, thanks to Reddit, community forums, and more, it is pretty obvious that this rule is in force for all of Chase's cards.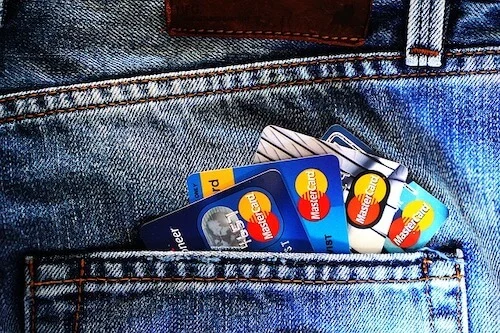 Does converting an already opened card count towards 5/24?
It depends. If they are going to do a hard inquiry before upgrading your card, then yes, it will count. However, if they are not, then your 5/24 count will not change. An example of converting a card would be upgrading a product like from the Chase Sapphire Preferred to the Reserve or downgrading a product, like the Delta Gold card to the Delta Blue.
How will this affect which cards to open first?
You'll definitely want to prioritize opening Chase cards first. I say this not only because of the 5/24 rule, but because Chase has some of the best credit cards available. For instance, the Chase Sapphire Preferred and Reserve cards are some of the best cards for earning miles and they transfer to several airlines and hotels. The Hyatt card provides the most value when it comes to hotel redemptions. Even the airline-branded cards such as British Airways, Southwest, and United have great perks and some, like British Airways, have great bonus offers!
However, I wouldn't apply to 5 Chase cards all at once and be done with it. Chase also doesn't like when you open too many of their own cards at once as well. I would stick with only opening 1 card every 3 months or more. Any more than that and you risk Chase closing down all of your accounts, regardless if you've hit 5/24 or not.
What I ended up doing with the Chase 5/24 was open a mix of Chase and other bankcards throughout the year. I started with Chase Sapphire Preferred and Delta Gold and then opened the United Card a little later on, then Chase Freedom and AA Advantage later on.
What if I've already hit my 5/24? Can I open other cards?
Yes, just not with Chase. After hitting my 5/24, I've focused on other cards such as those with American Express or Citi like the Citi ThankYou Premier, American Express Platinum, and AA Advantage.
However, be sure to understand other bank's rules for opening credit cards as well. Like with American Express where you can only have 5 cards open with them at once, you can only be approved for two cards within a 90-day period, and you won't get a welcome bonus more than once on a card. Each bank has certain rules, so be sure to research those before applying.
Yes, 5/24 is a rule that starts taking the fun out of travel hacking. It at least makes it trickier to rack up points fast. Of course, I understand why the rule is in place, and I can't blame the banks for enforcing these rules. But they are important to know before applying for your next card!
What do you think? Which card do you want to apply for? Have you encountered this rule yet in your travel hacking? Let me know in the comments!
And don't forget to check out our guide all about the best cards to open for your honeymoon!
Love this post or want to save for later? Pin it here!