Some posts on this site contain affiliate links, meaning if you book or buy something through one of these links, I may earn a small commission (at no additional cost to you!). Read the full disclosure policy here.
---
[et_pb_section][et_pb_row][et_pb_column type="4_4″][et_pb_text]
A couple of months ago, just before the wedding, I decided to open one last card to put final wedding expenses on. After researching, debating the cost, and ultimately deciding, my shiny, heavy metal American Express Platinum card came in the mail…and I was billed $550 for the annual fee.
I know what you're thinking, "Wow, that is super expensive! Why would you open that?!" And I used to think the higher priced annual fee cards weren't worth the trouble. That is until I found out the amazing benefits they offer!
Here are some of the American Express Platinum card benefits to consider:
Sign up bonus
5X on airfare and hotels
$200 in Uber Credits annually
$200 in airfare credits annually
$100 in credits for Saks Fifth Ave annually
Global Entry/TSA Precheck fee reimbursement up to $100 every 4 years
American Express Global Lounge Collection
Status with Hilton and Marriott/SPG
And more!
1. 60,000 points sign-up bonus
You'll earn 60,000 points by opening the card and spending $5,000 in 3 months. While $5,000 is a lot to spend in a short amount of time, I'd open this card when you've got a big purchase. For us, we were finalizing the wedding and making our final payments, so it was easy to hit. If you don't have big purchases coming up, check out Plastiq, a service that allows you to pay for items not typically paid for with a credit card (mortgage, loans, rent, etc.) with a, well, credit card.
And the great aspect of Amex points is that they transfer to many great partners such as Delta, Emirates, Etihad, Hawaiian, Virgin Atlantic, Singapore Airlines, ANA, Air Canada, and more! So if you've always dreamed of flying the luxurious Emirates business class complete with the airplane's own bar, you'd be able to use these points and would be well on your way to the 72,500 miles it takes to fly one way.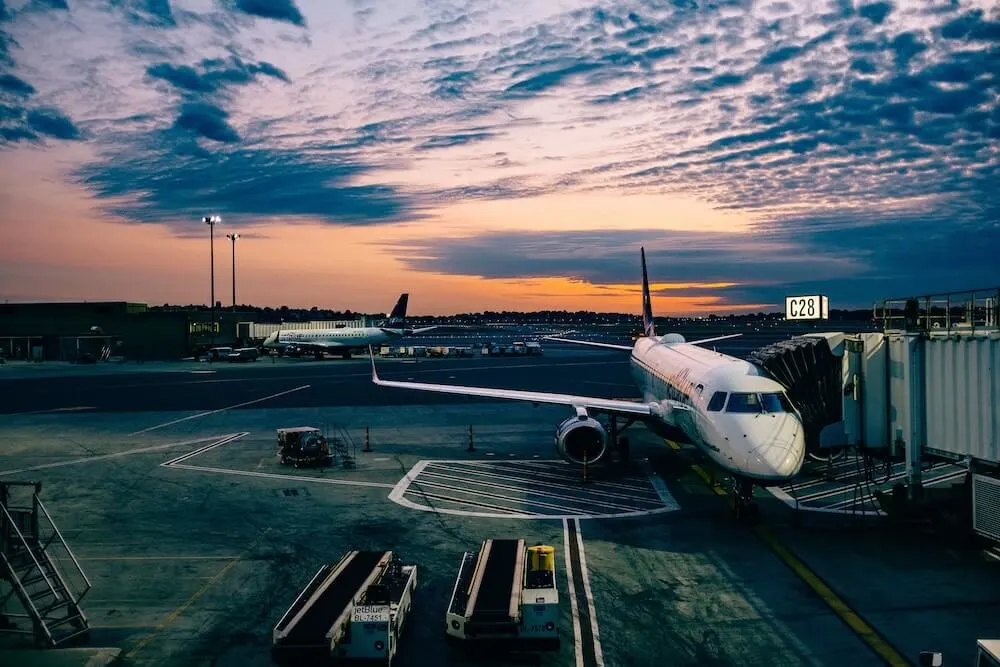 2. 5X on airfare and hotels
Earning more than 2-3 points per dollar spent on anything is good, but it is pretty rare to get 5X! When you book airfare directly on airline's websites or on American Express Travel, or if you book hotels on American Express Travel, you will earn 5 points per dollar. So if you have any flights coming up for $500, you'll earn 2,500 points right then and there.
While the 5X on flights is pretty awesome, booking your hotel via Amex Travel can be restrictive. This means a lot of these bookings are non-cancellable and not every hotel is available on their portal. So if you had a specific hotel in mind for a destination, there is a chance you may have to book separately and miss the elevated points if it isn't on Amex Travel (hint: if you can't find the hotel, book via Chase Sapphire Preferred or Reserve instead for 2-3X points).
3. $200 in Uber Credits Annually
Live in a city? This is such a great perk! Chris and I may not Uber all the time, but we definitely use Ubereats more than we'd care to admit. Luckily, this $200 credit, split up into $15 a month and $35 in December, helps a lot. Use it for Uber and Ubereats and enjoy some extra food. Props to Amex for including this on their card.
4. $200 in Airfare Credits Annually
When you first receive your Amex Platinum, you will fill out which airline you would like to choose to receive credits for online. The options include Alaska Airlines, American Airlines, Delta Airlines, Frontier Airlines, Hawaiian Airlines, JetBlue Airways, Spirit Airlines, Southwest Airlines, and United Airlines. So technically, this $200 credit is only meant to help with incidental fees such as checking a bag, food/drink on the flights, etc. However, with some of our other credit cards like Delta Gold and Platinum, United Mileage Plus, and American Airlines Platinum, we already get our first bag checked free and discounts on food and beverage. So we originally thought this perk would be a waste.
However, while not advertised, and actually stated, on the American Express credit card terms, it does not cover gift cards to airlines, I've read here that this isn't always the case. Case in point, buying gift cards in increments of $50 on some airlines like Delta or American Airlines will actually trigger the credit. We've tried it out, and I can confirm it has worked for us!
5. $100 at Saks Fifth Avenue
This is split $50 each half of the year. Again, I thought this credit at first glance would be a totally worthless perk for me. I've been in a Saks Fifth Avenue once in my life and I'm pretty sure I was there long enough to gasp at the expense of something as trivial as an umbrella and have never returned. However, some of your everyday products like makeup and such you could purchase from here to get the credit.
For instance, I love Estee Lauder's Daywear Eye cream (yay to aging…) and found out that it's sold on Saks Fifth Avenue's website! So you better believe I'll be using my credits for that in the future. Check out their site to see if you could use the credit too!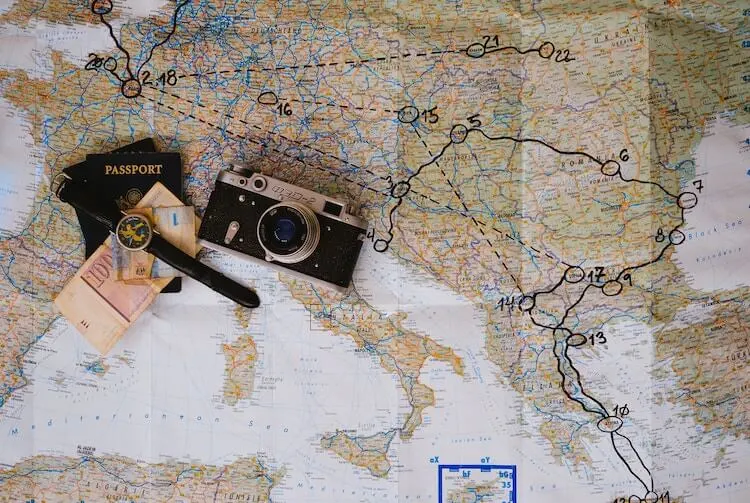 6. Global Entry/TSA Precheck fee reimbursement up to $100 every 4 years
If you don't have Global Entry or TSA Precheck- get it! It saves so much time either going through security or customs and after having missed a flight because security lines were so long, I am so glad to have this now. However, I already received this perk from the US Bank Altitude Reserve Card that I opened earlier this year, and Chris got this from the updated United Mileage Plus Explorer Card. But if you already have it, did you know you could give it to someone else? The credit gets triggered if you use the card, regardless if you use it for yourself. Therefore, you could gift this to a friend or family member for their upcoming travels.
7. American Express Global Lounge Collection
This perk alone is worth so much! If you're a frequent traveler, you'll love being able to hide away in a lounge, get work done, or just sip free drinks and eat free good food while you watch the planes fly by. We're now lounge junkies and we're not ashamed.
The best thing about this card is that you get access to so many different lounges. This includes the famous Centurion Lounges, Airspace Lounges, Delta Sky Club if flying on Delta, Priority Pass Select, and the Escape Lounges. You can also bring in up to two companions at most lounges! To my knowledge, this card provides the most lounge access of any cards and is a huge reason why I opened this versus upgrading my Chase Sapphire Preferred to the Reserve.
So if you're a big traveler, this perk is amazing. If you're not, then this may be a waste of the fee.
8. Status with Hilton and Marriott/SPG
If you have a lot of hotel stays planned, having status is a great thing. Hilton Gold Status has great perks like member discounts, elevated award earning, space available room-upgrades, 5th reward night free, no resort fees on reward stays, late checkout, and more! With Marriott/SPG Gold Status, you get similar benefits minus the 5th night free and resort fees waived. Chris and I usually opt for smaller, boutique hotels or Airbnbs, but when we do cash in rewards points or we splurge for a hotel night, you better believe we'll love the potential to get upgraded and having discounts, and you will too!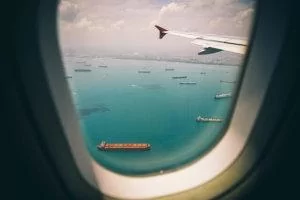 9. And more!
Of course, this card also has perks like no foreign transaction fees, which is great for traveling, as well as car rental loss and damage insurance, roadside assistance, and the Boingo complimentary wifi pass. If you use a lot of rental cars you also get Hertz Gold Rewards, Avis Preferred Club, and National Emerald Club Executive memberships. And if you like to be boogie, and can afford it, this card unlocks exclusive benefits like Fine Hotels & Resorts, Global Dining Collection, and Private Jet Program perks. None of those we'll ever actually use, or be able to afford even with these exclusive discounts, but it's nice to have? Basically, this card has a lot of little perks, whether you'll actually use all of them or not!
Conclusion
With the sign up bonus worth upwards of $1,200 (with Amex points going for almost $0.02 per mile), elevated earning with 5X per dollar spent on airlines and hotels, the $200 airline fee credit (try to sneak in those American Airlines or Delta gift cards!), the $200 Uber credit, $100 Saks Fifth Avenue credit, AND the Global Entry/TSA Precheck credit up to $100, the perks here are worth over $1,800 in the first year! That's not even counting the Global Lounge Collection, which gets you into over 1,000 lounges worldwide (many with free food and booze). Saving tons of money from expensive drinks and food at airports alone is lovely, but the lounges are great! Even the Priority Pass Select alone costs $399 a year for unlimited visits without this card.
Okay, so you won't get the sign-up bonus every year, and you only get the Global Entry/TSA Precheck every four years (these programs last for 5 years). However, the $200 airline credit, $100 at Saks Fifth Avenue, and $200 Uber credit bring the annual fee down to $50, and the lounge access and discounts on hotels thanks to gold status could even bring this down to zero depending on how often you travel.
Yes, the $550 American Express Platinum card fee is really steep. But it more than pays for itself, especially if you're a frequent traveler and will utilize Uber, airline credits, lounges, and the 5X on airfare and hotels. If you only travel occasionally and won't use this, I still highly recommend the Chase Sapphire Preferred. And as someone who hates spending money (i.e. the whole reason we started travel hacking), the thought of an annual fee over 3 digits used to horrify me. But with perks that pay for itself, you'll actually be saving money traveling.
What are your thoughts? Would you open the American Express Platinum card? What perks do you love about certain credit cards? Let me know in the comments!
Interested in this card? Read more and apply for it here!
Love this post or want to save for later? Pin it here!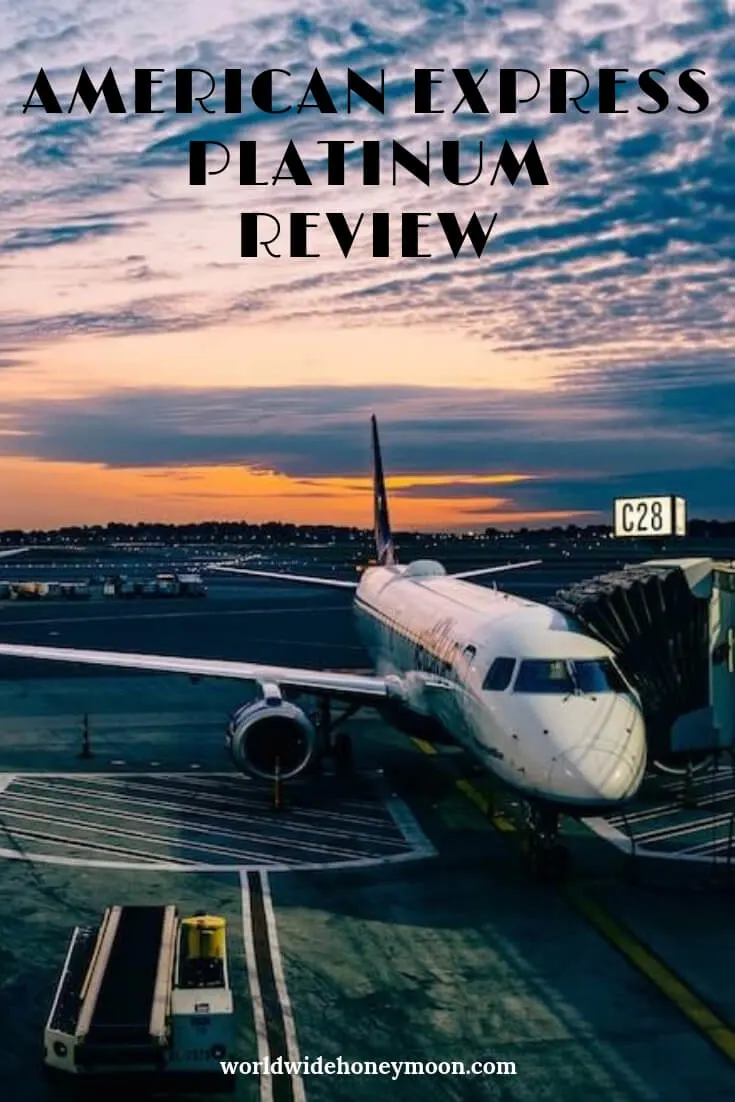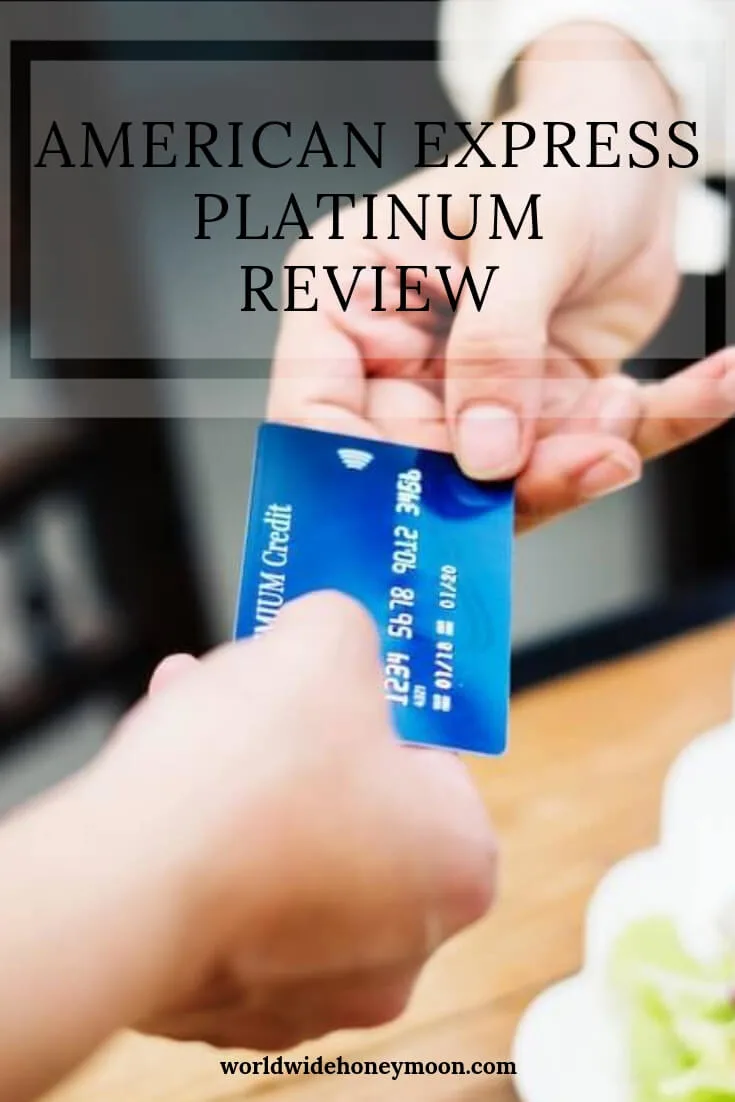 [/et_pb_text][/et_pb_column][/et_pb_row][/et_pb_section]